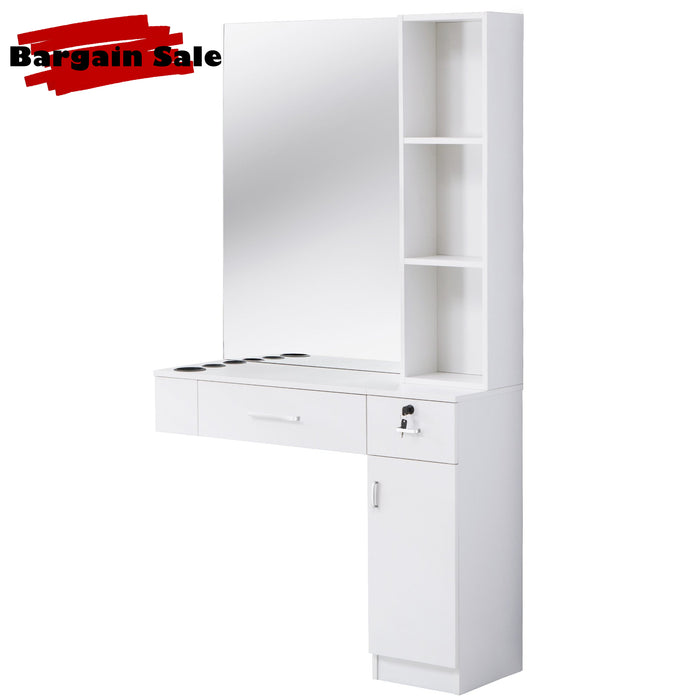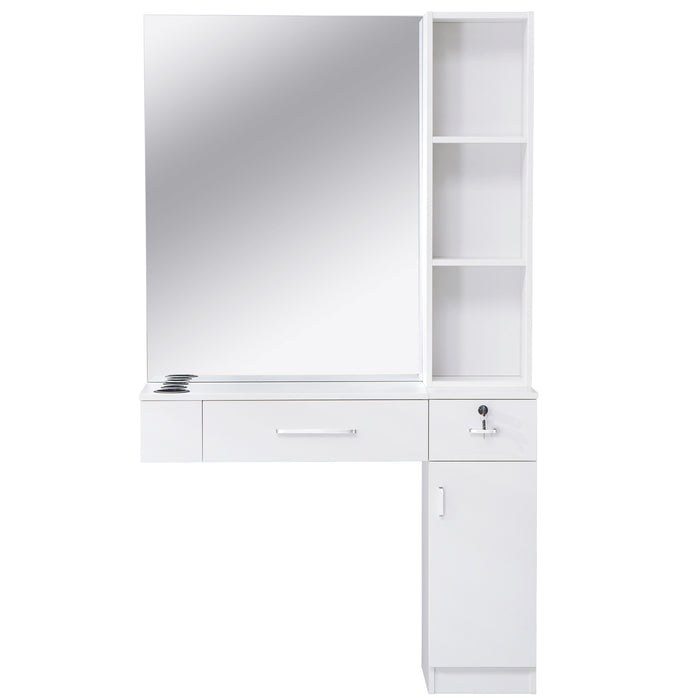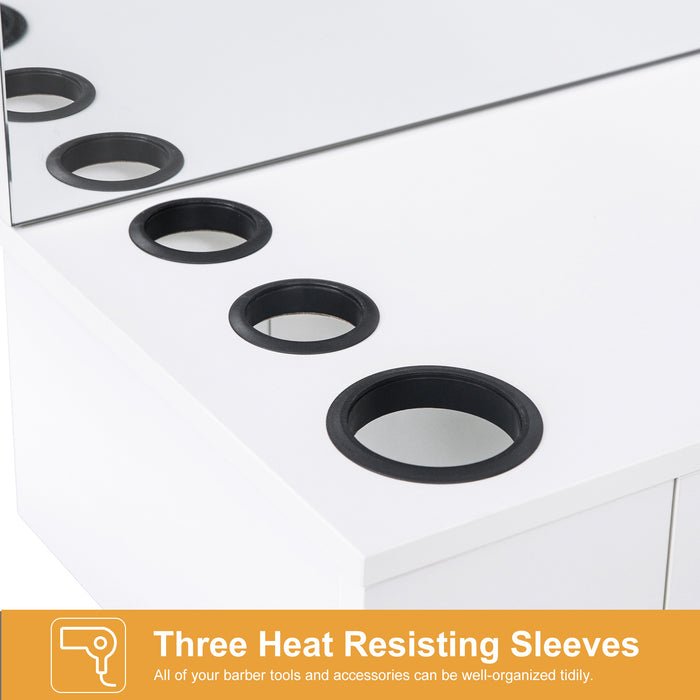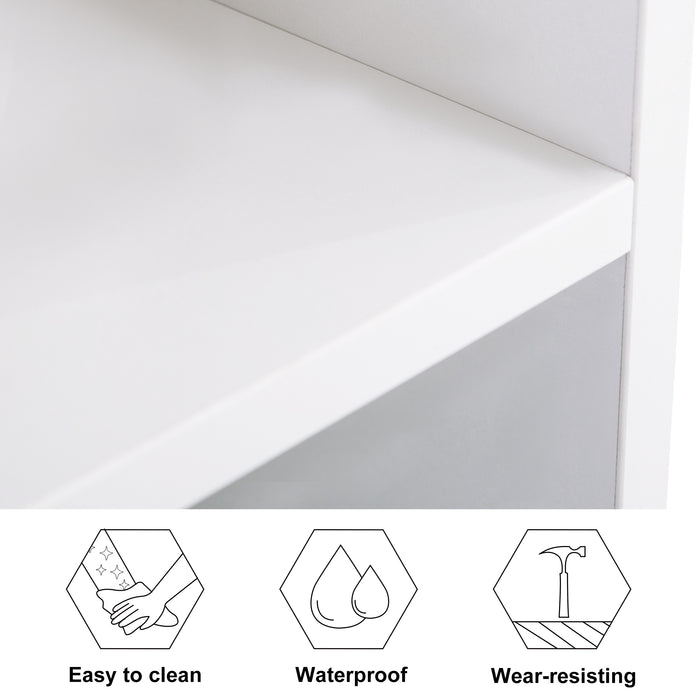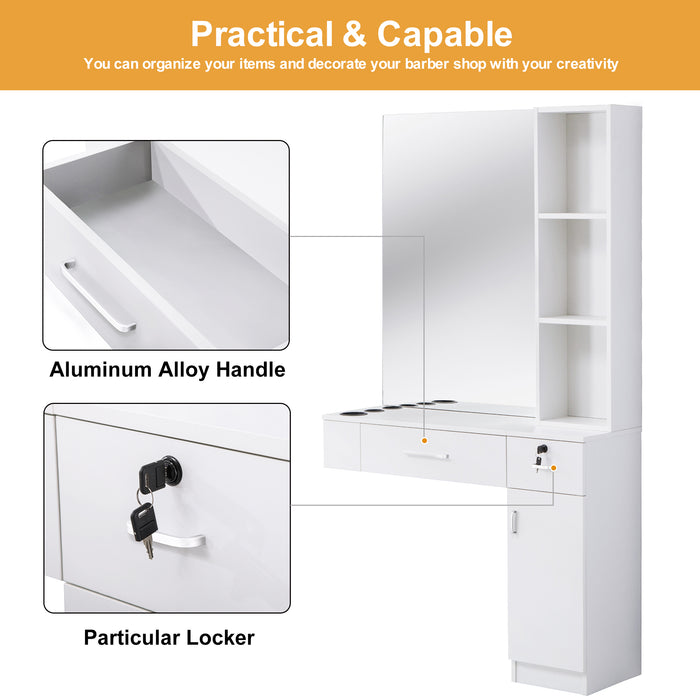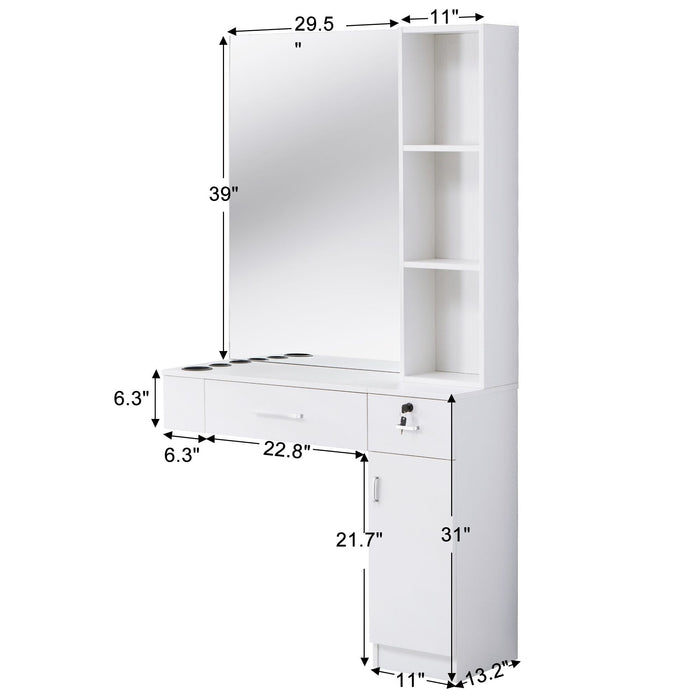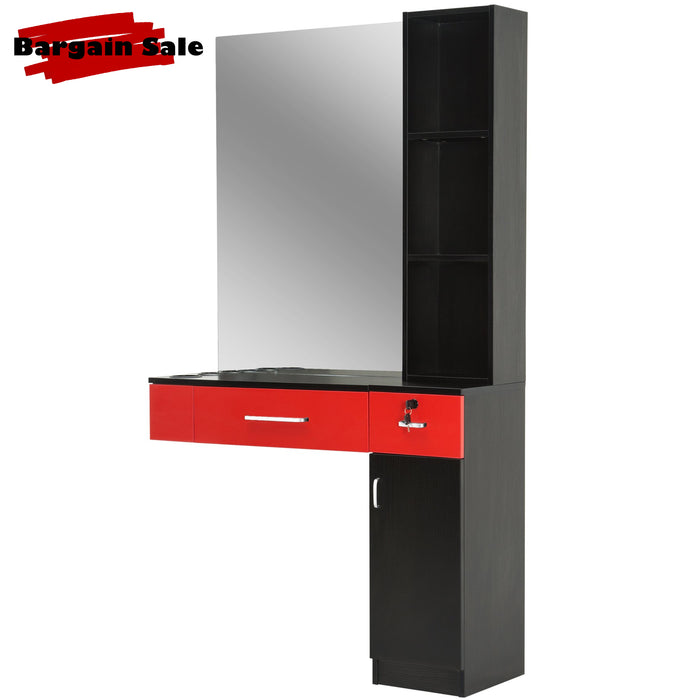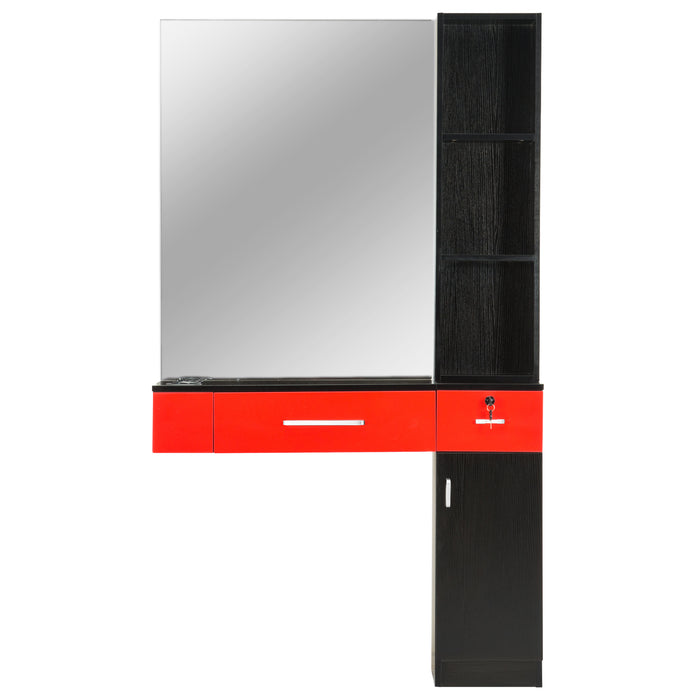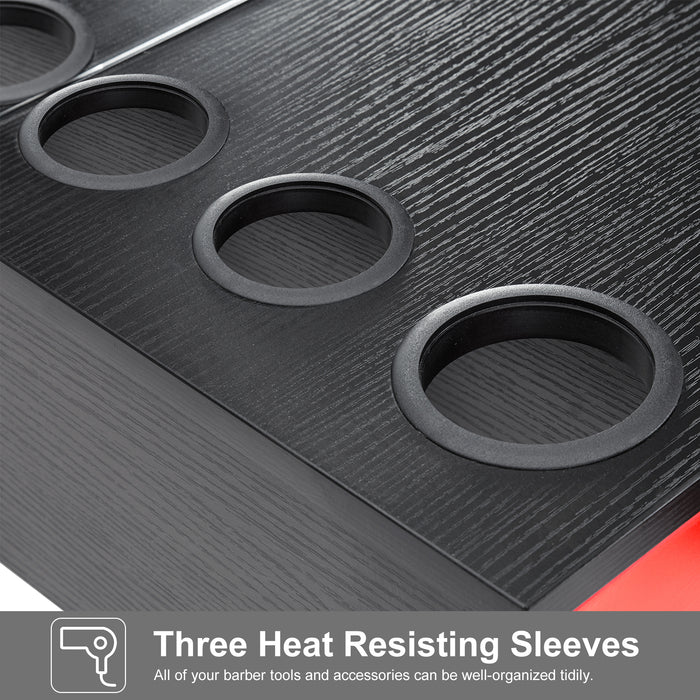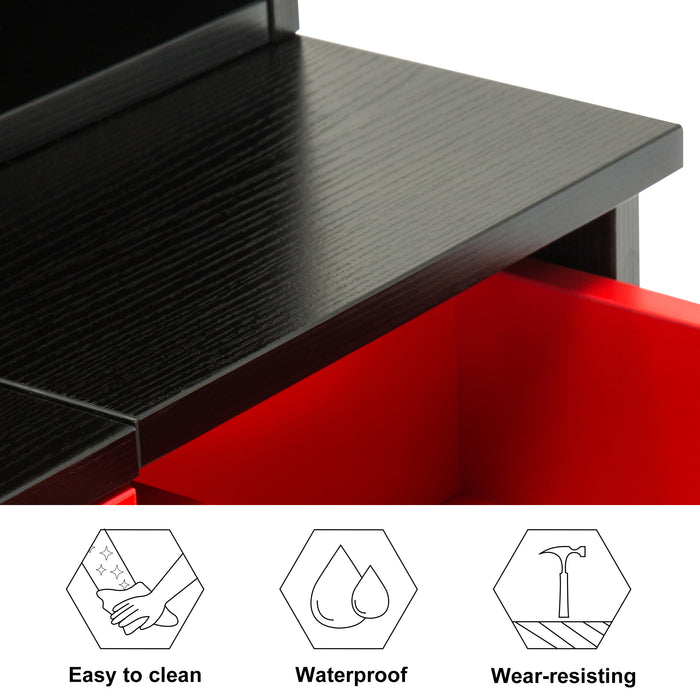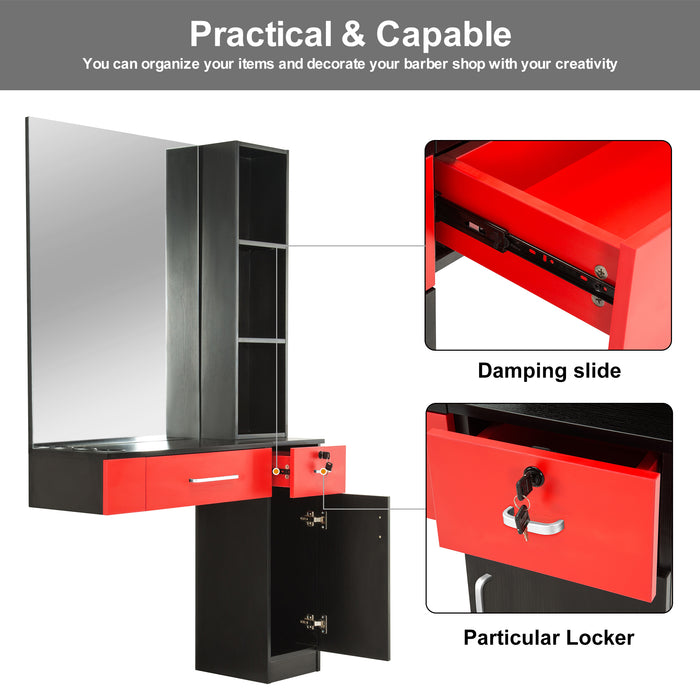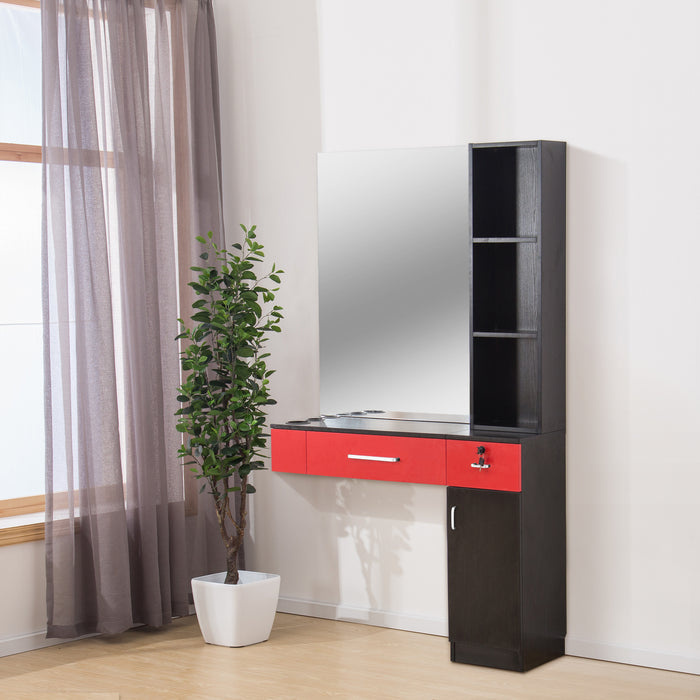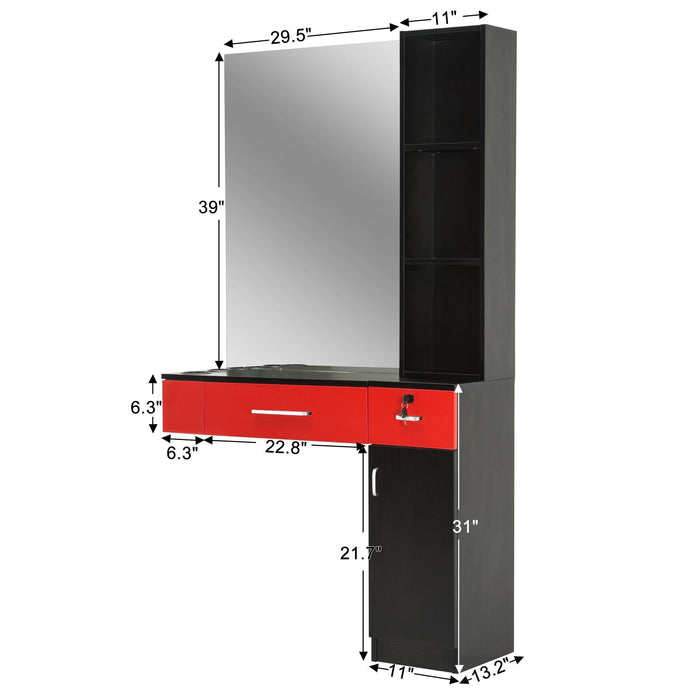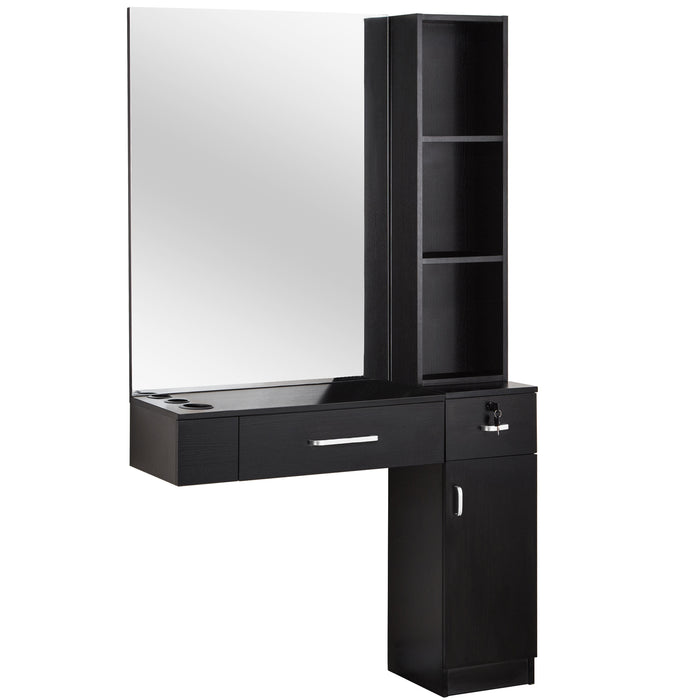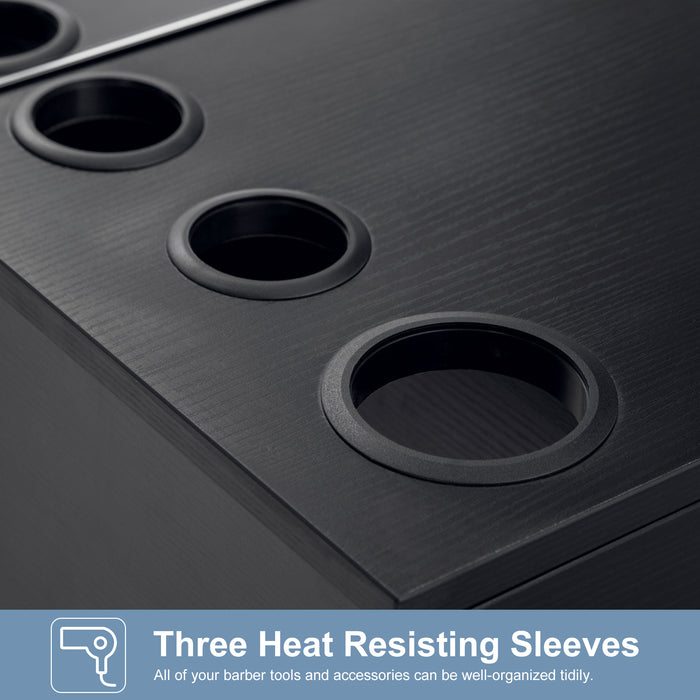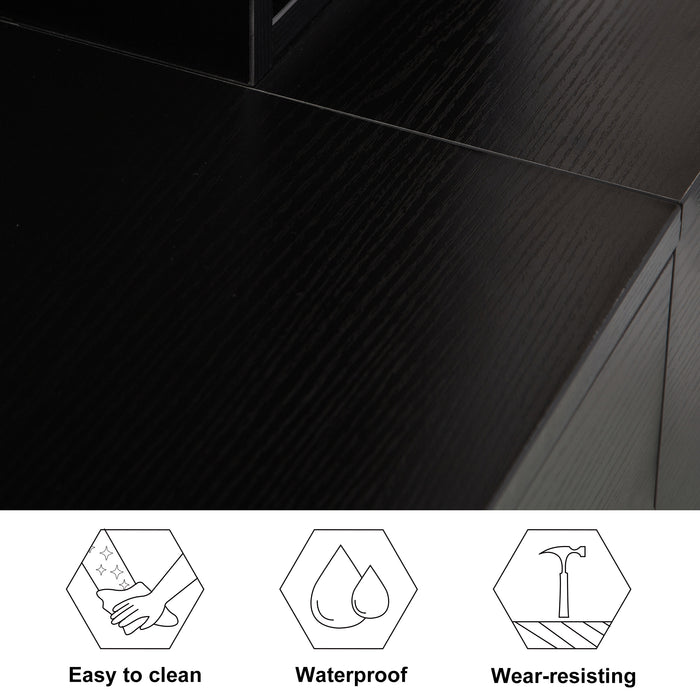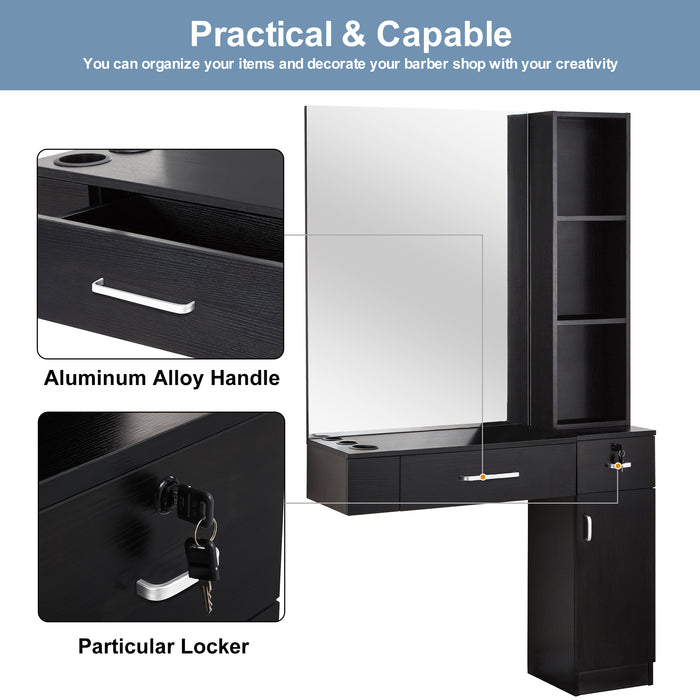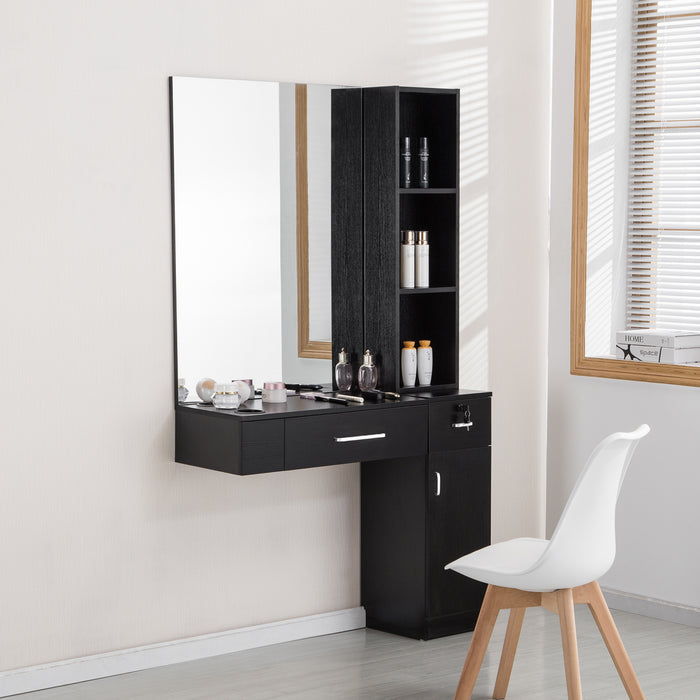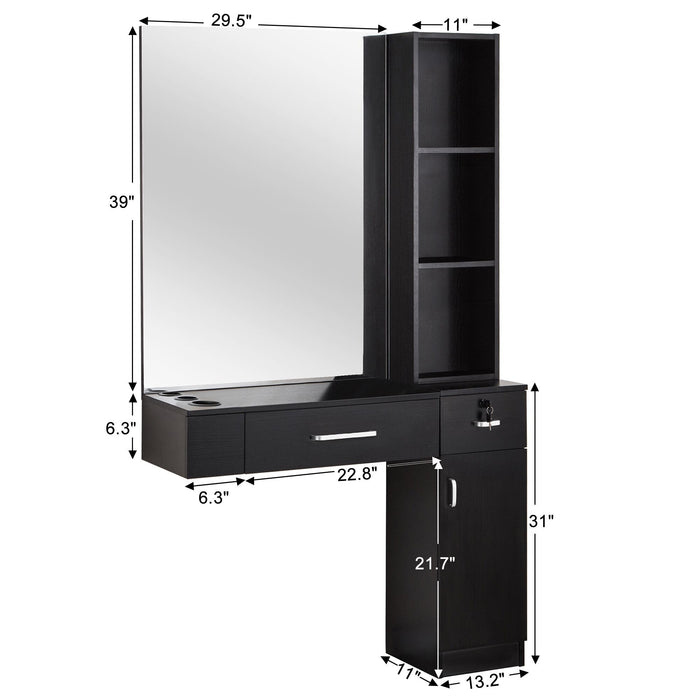 BarberPub Wall Mount Hair Styling Barber Station W/ Mirror Beauty Equipment 3026
Item Description:
This wall-mounted styling station is a multifunctional workstation with ample storage. It is European contemporary style design. The streamline design makes it a beautiful look in just about any salon. The station frame is made from particle board. The particle board surface is veneered in slick uniform black/white/red&black color. The veneer decorative board increases the brightness of the surface, protects the surface from worn, and is easy to clean.
Item Features:
This station comes in three pieces -- top shelf, mid cabinet, and bottom cabinet.
This station is made from particle board.
The surface veneered in slick uniform black/white/red&black color – for beauty, resistant from worn, and easy for cleaning.
Half body mirror included
2 Drawers -- one is lockable to provide a secure storage for your valuables.
3 Shelves to present or to store products.
1 big storage at the bottom
3 reinforced hot tool holster -- For easy handling of heated items, such as store irons, blow-dryers, and other heated tools.
Damper Hinge Door----Even if you slam the door, it will also make the door gently shut and make sure the movement is slow and quiet.
Half body mirrors.
Easy to install (assembly required)
Item Specifications:
Type: 6154-3026
Color: Black/White/Red&Black
Material: Particle Board
Shelf Dimension: 9.9"(W) x 12.2"(H) x 7"(D)
Mirror Dimension: 25.9"L x 39.0"H
Drawer Dimension (Inner): 9.2"(W) x 10.9"(D) x 3"(H); 19.7"(W) x 9.5"(D) x 3.7"(H)
Cabinet Dimension (Inner): 9.9"(W) x 21.3"(H) x 11.9"(D)
3 reinforced hot tool holster Dimension: 2 x 2"; 1 x 3"
Overall Station Dimension: 40.5"(W) x 70"(H) x 13.2"(D)
Gross/Net Weight: 114/100
About BarberPub:
After nearly ten years of business progress and brand upgrade, BarberPub has been widely recognized by customers. Our goal is to bring customers cost-effective and high-value products with satisfactory customer service. In order to better supplying our U.S.A customers, we have distribution centers.