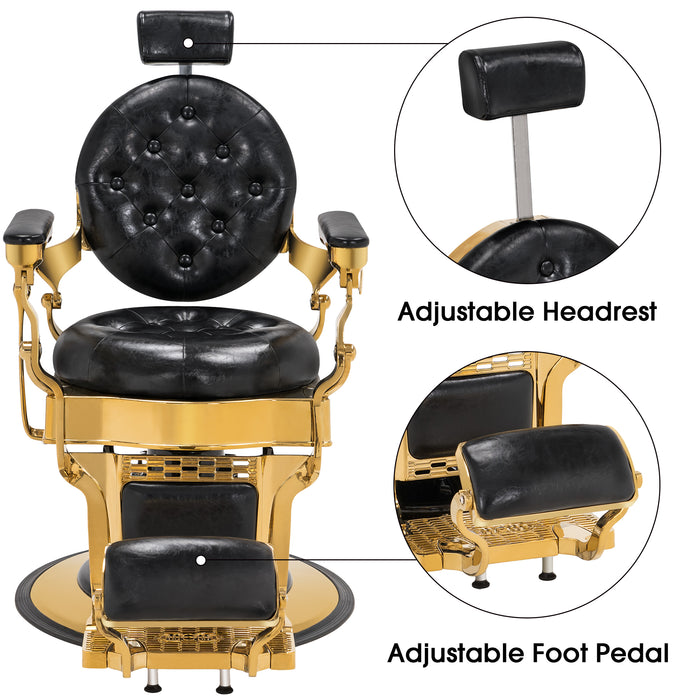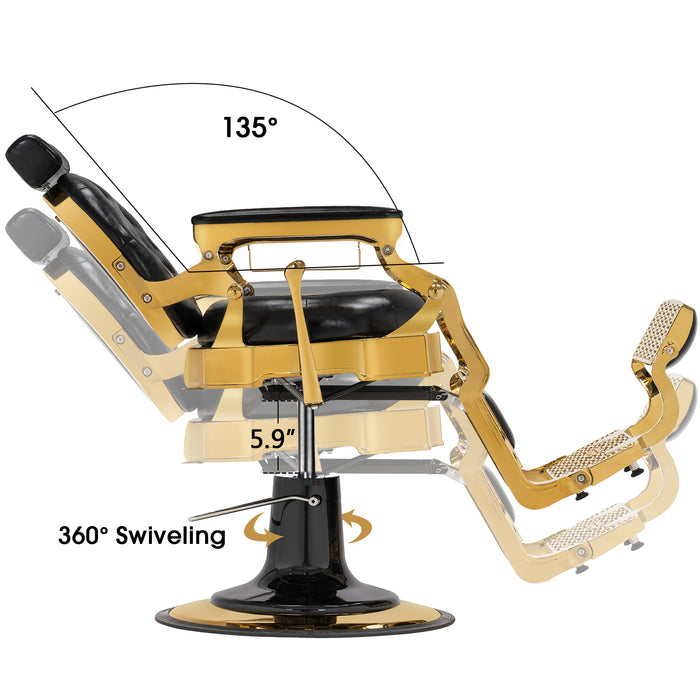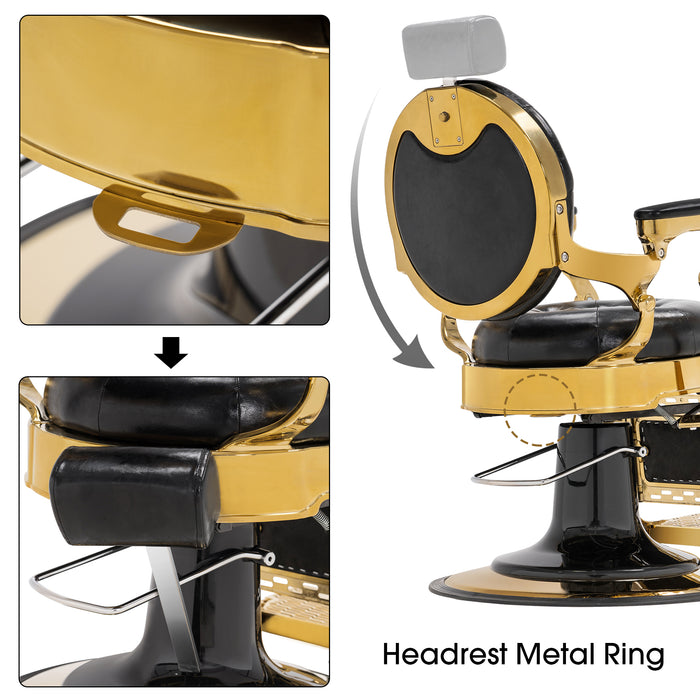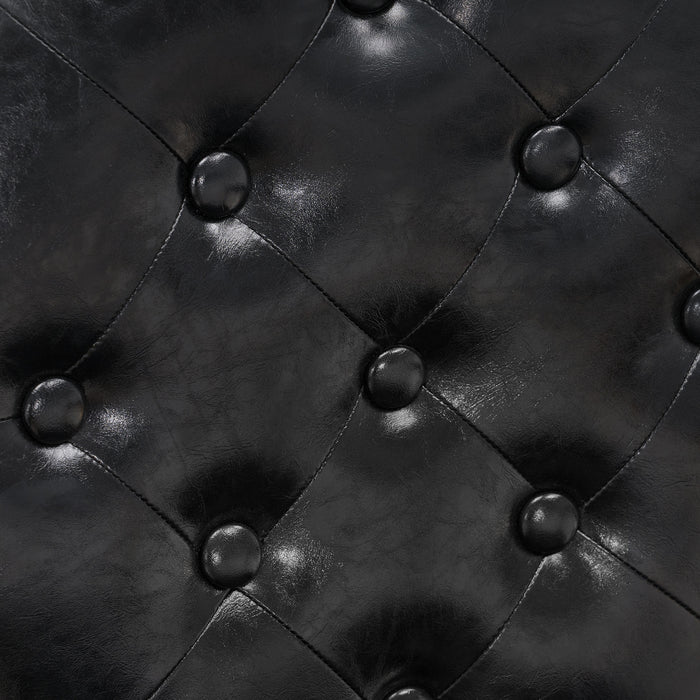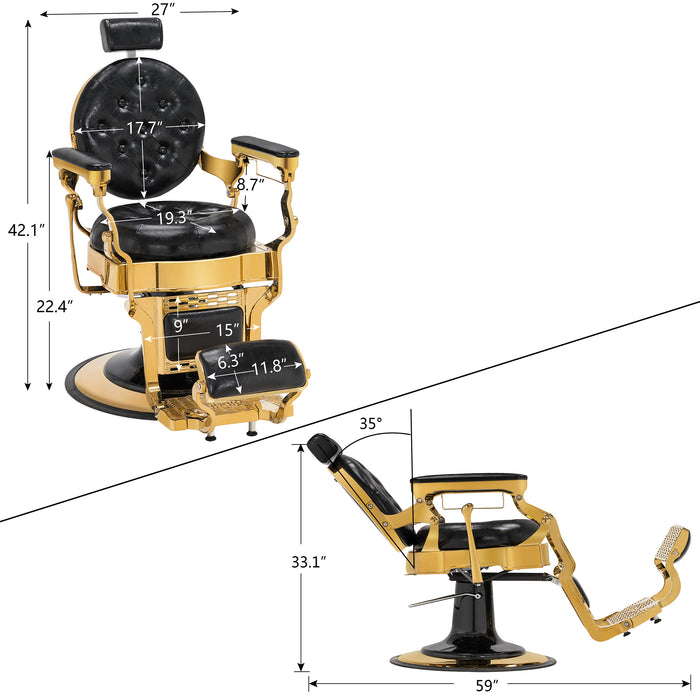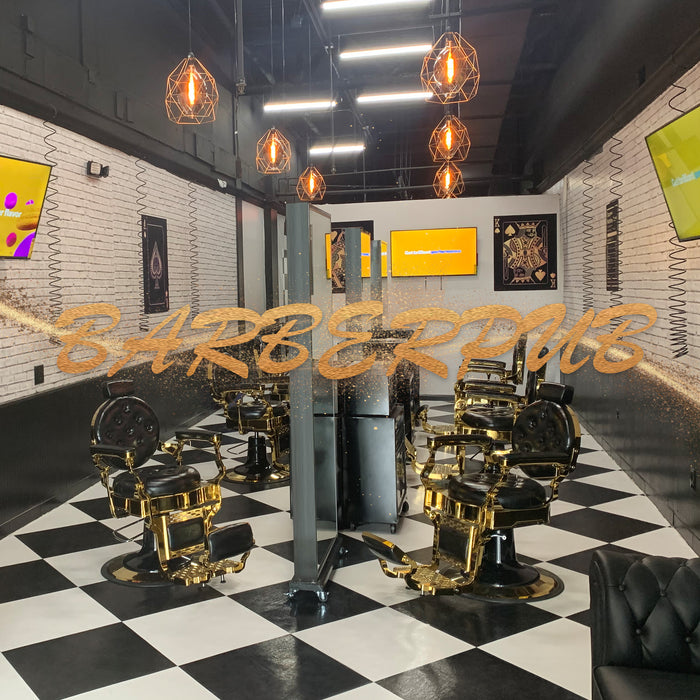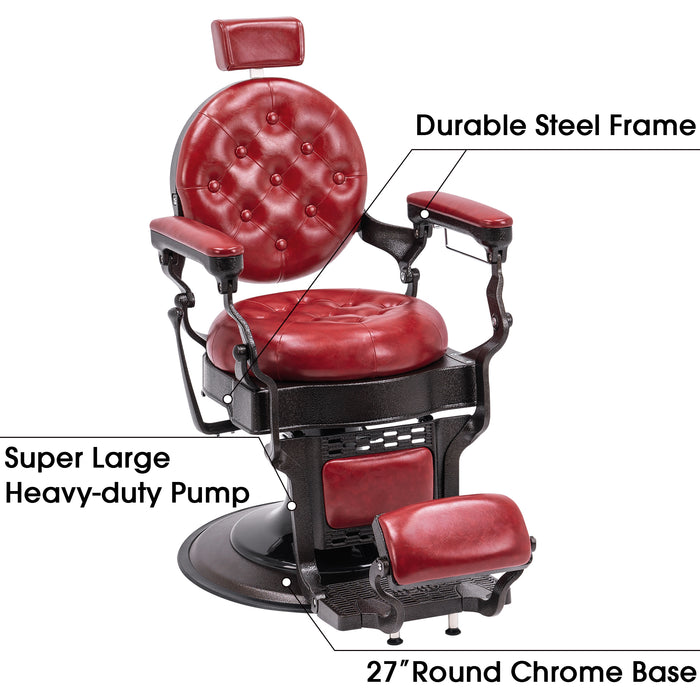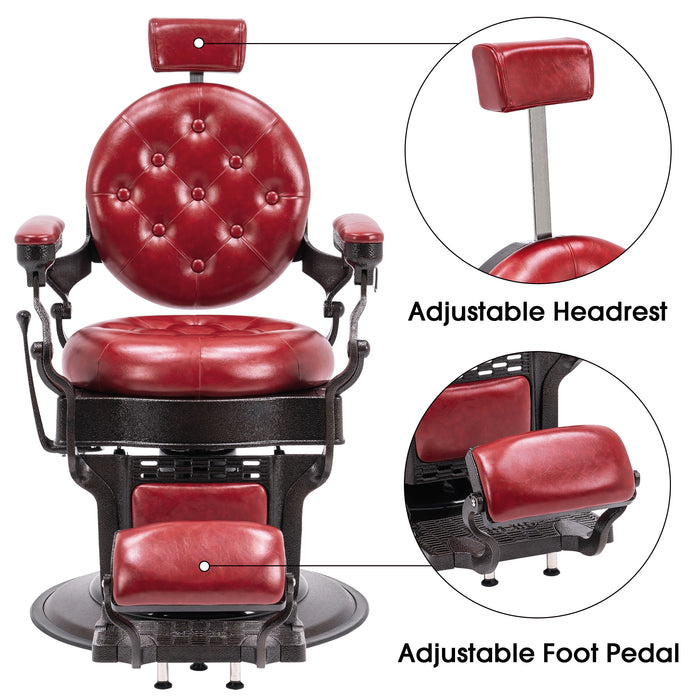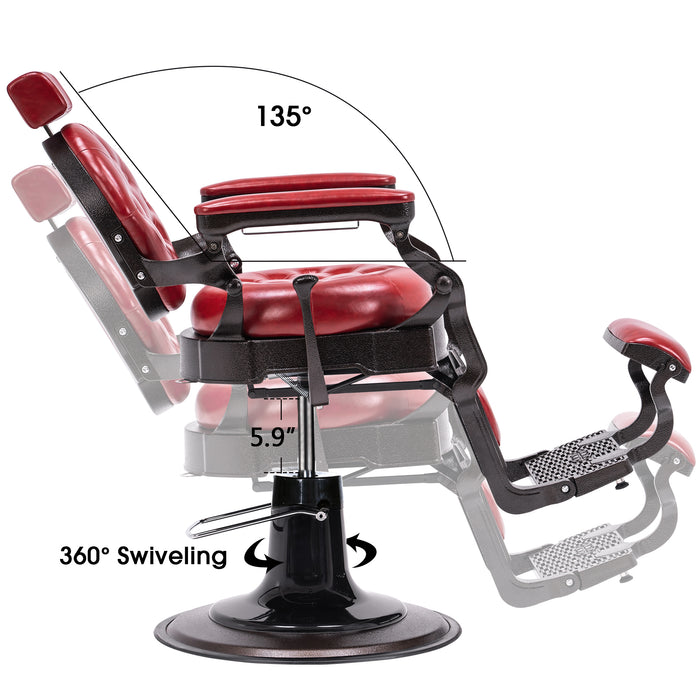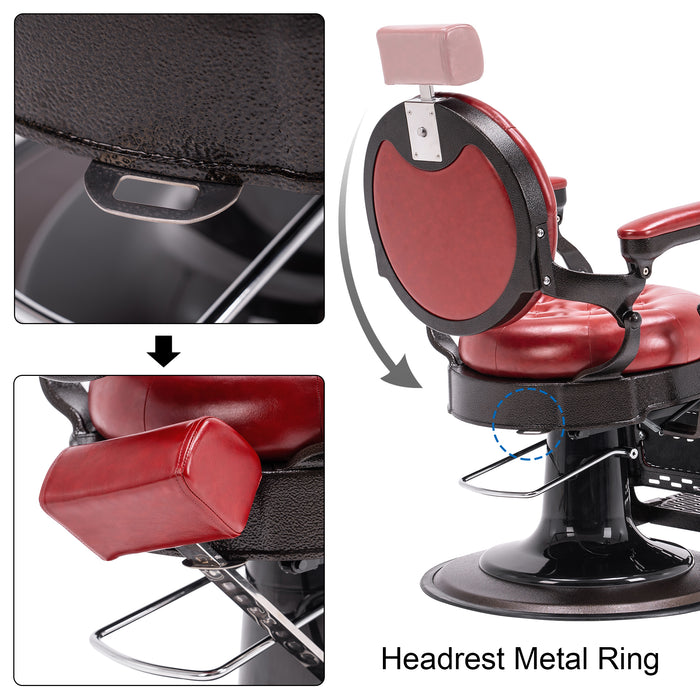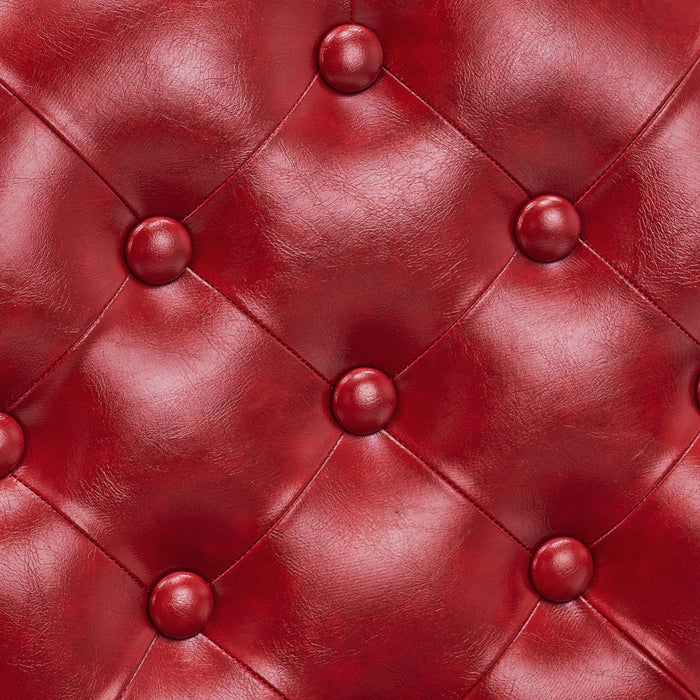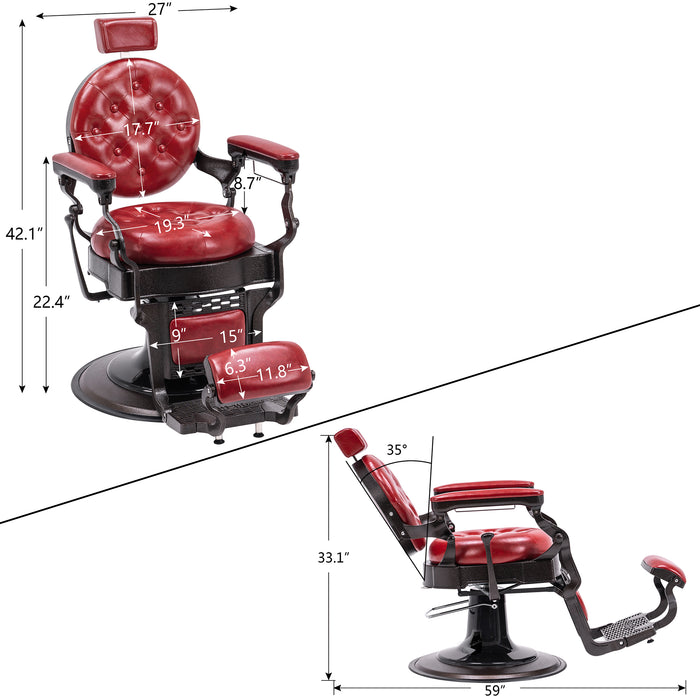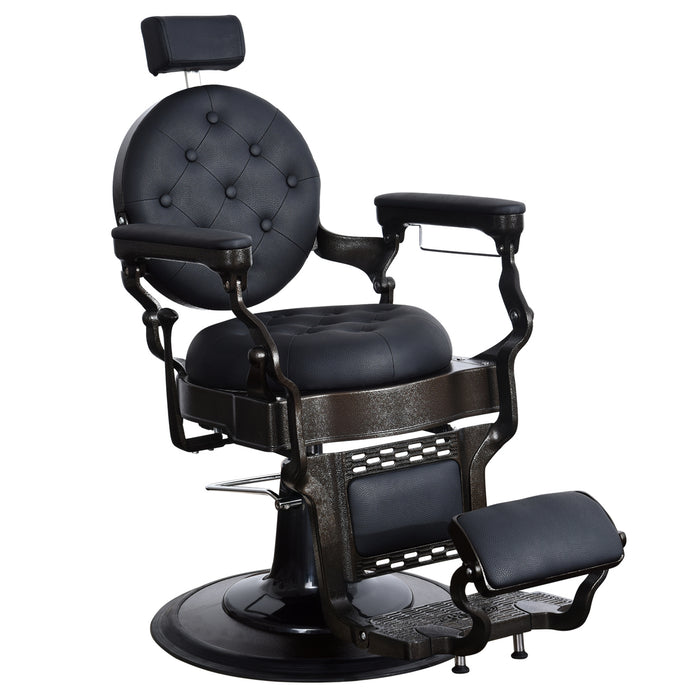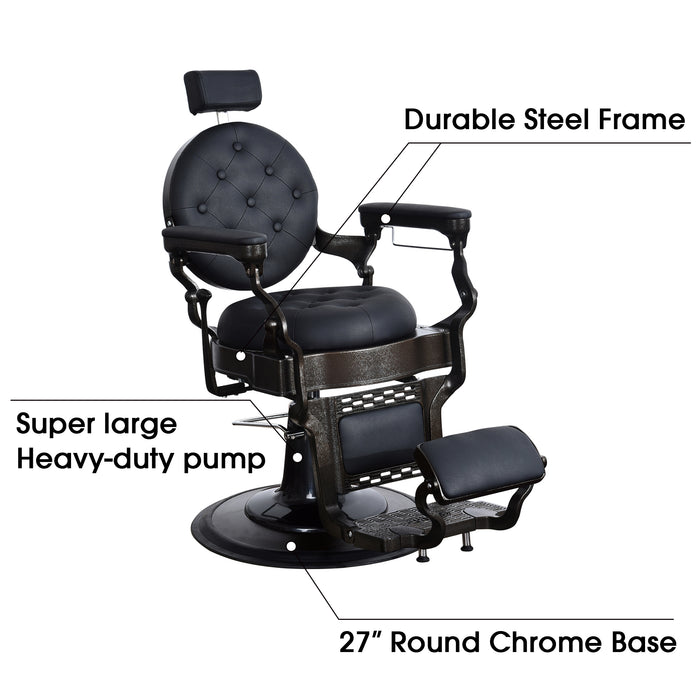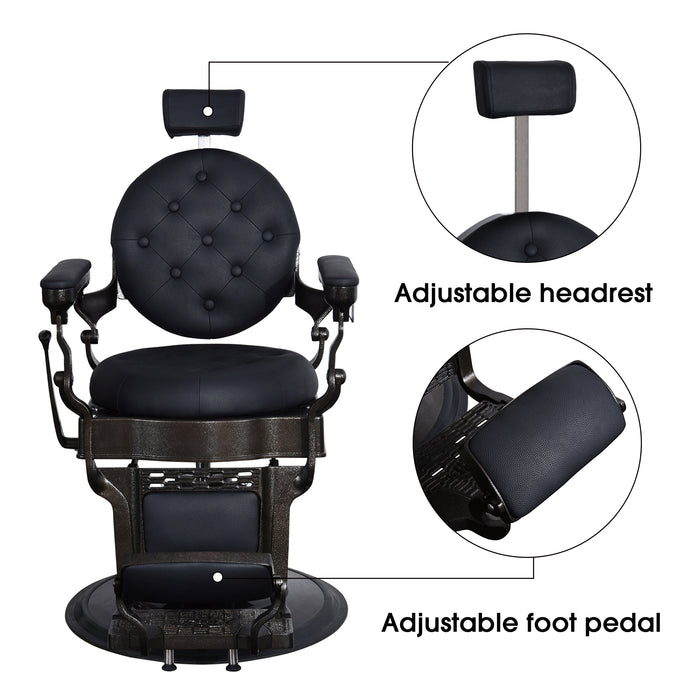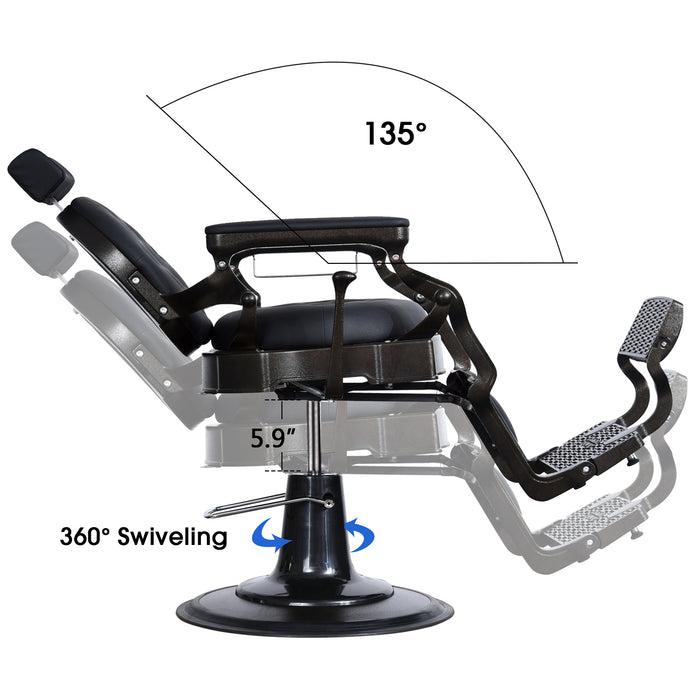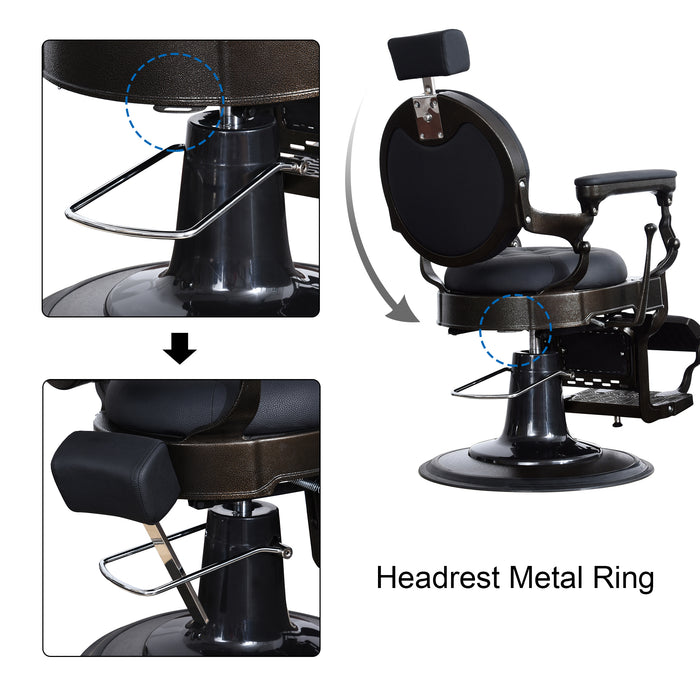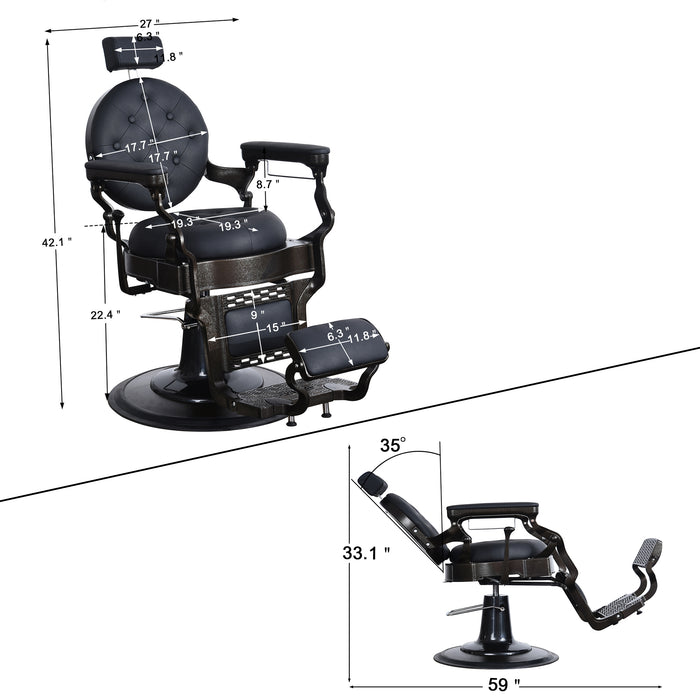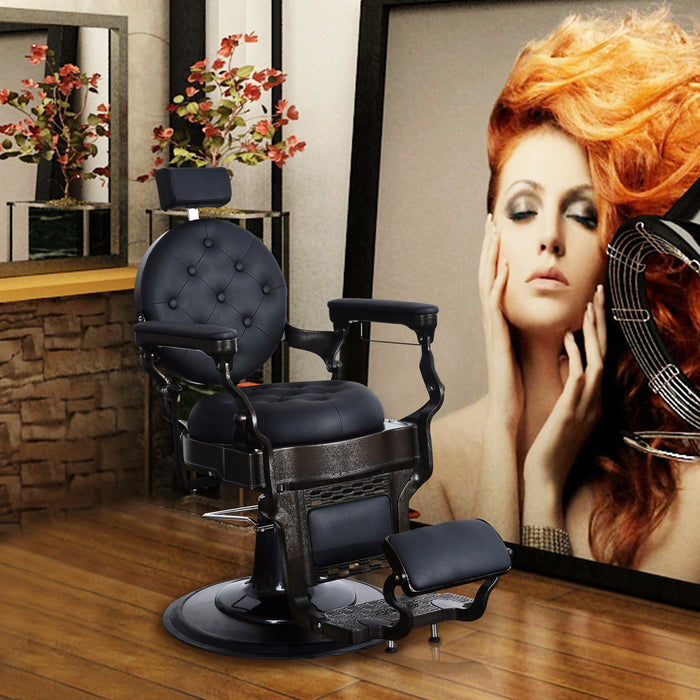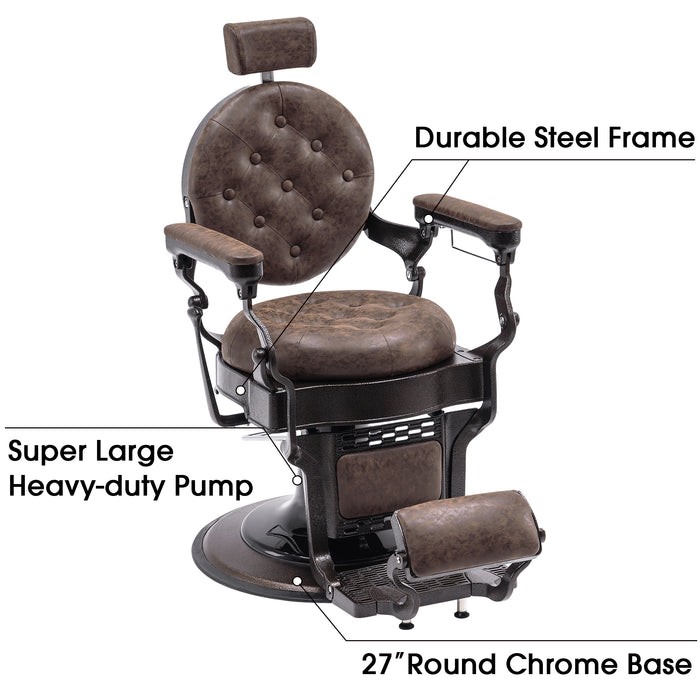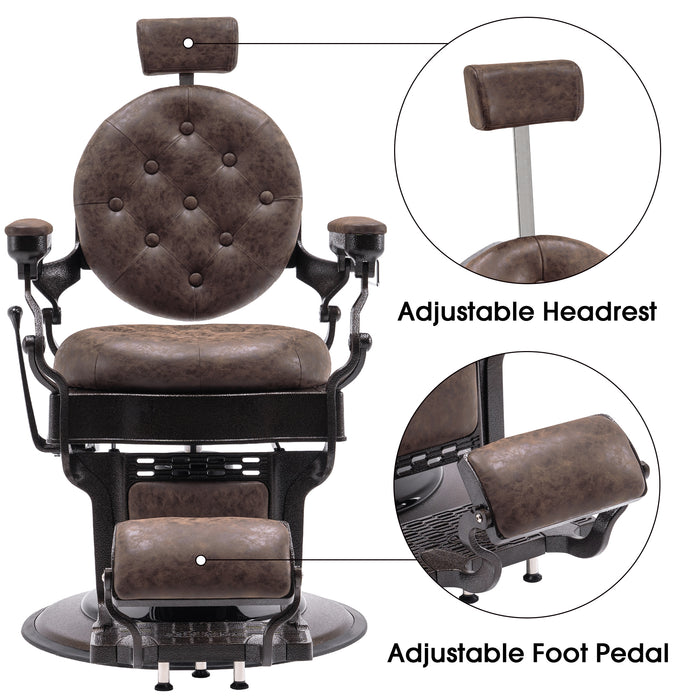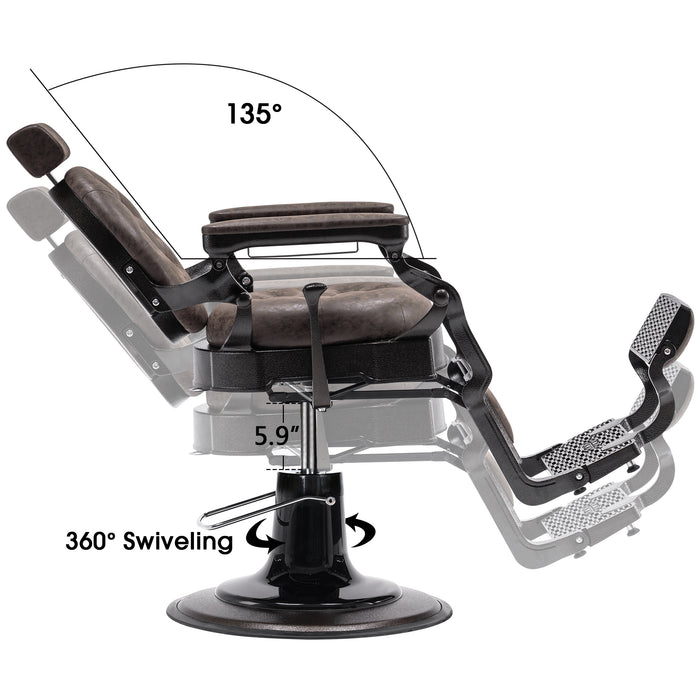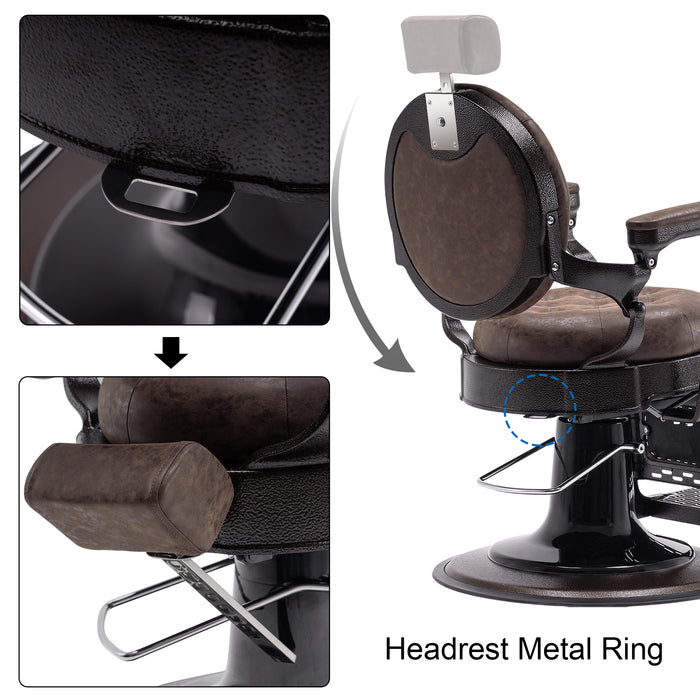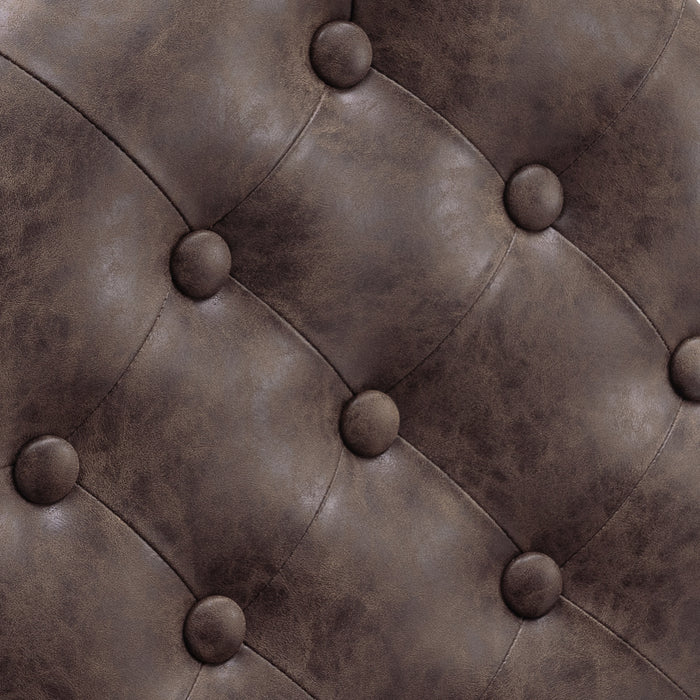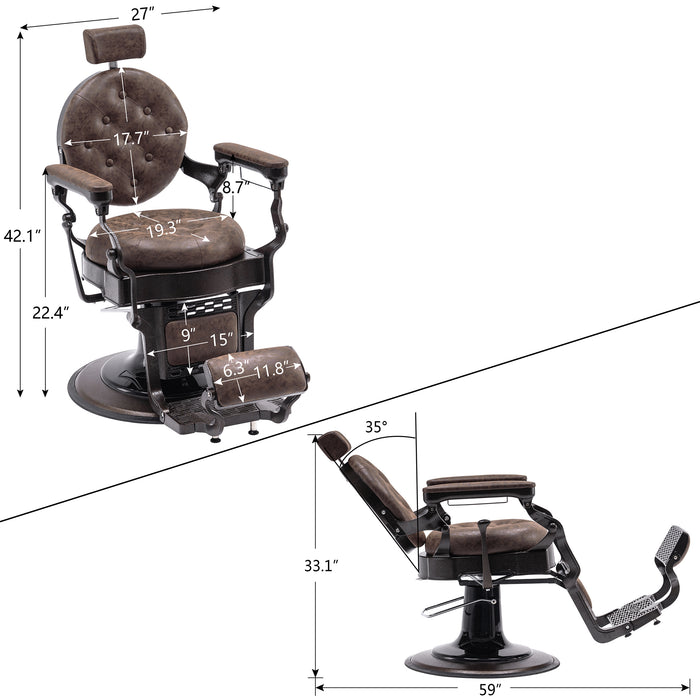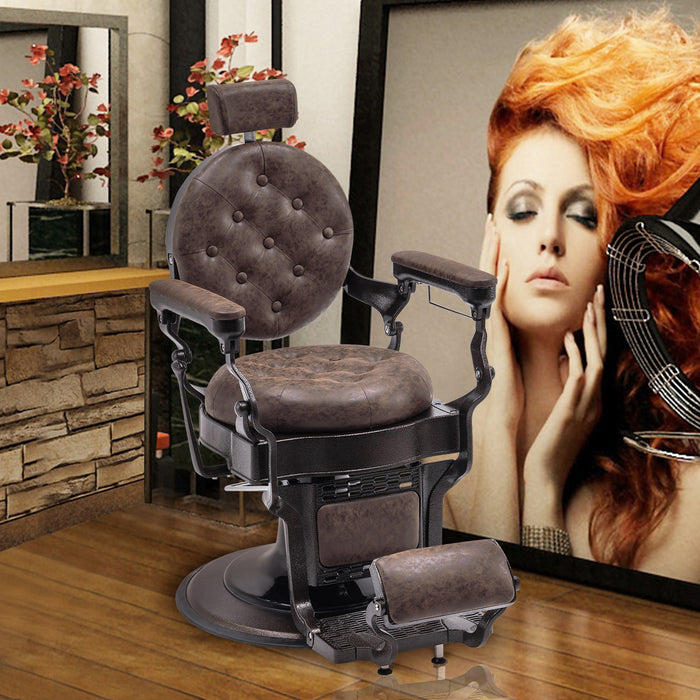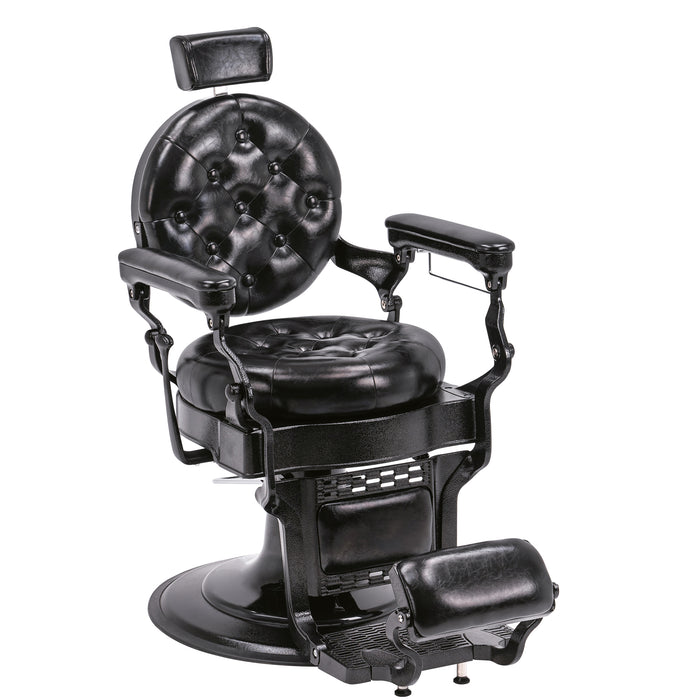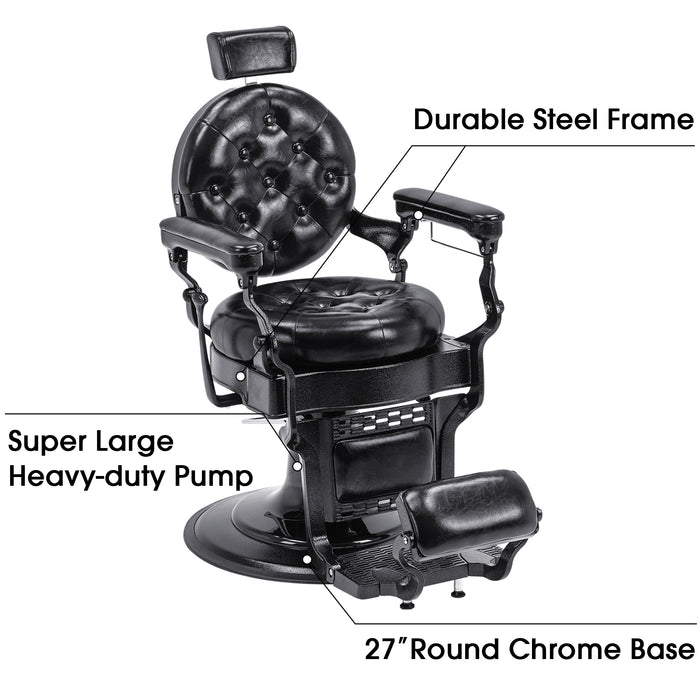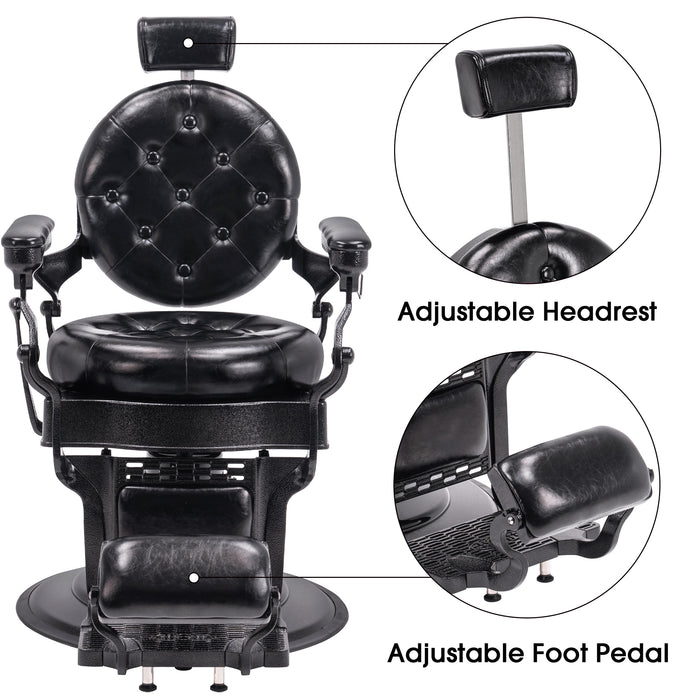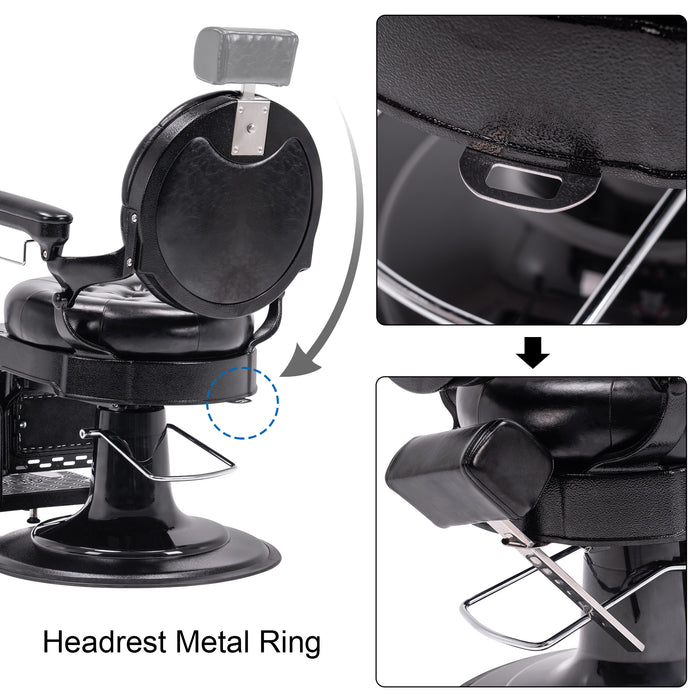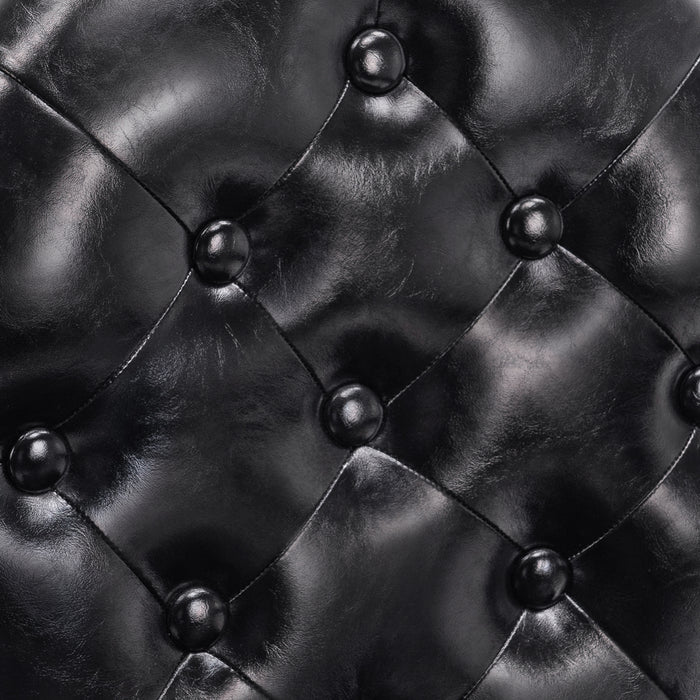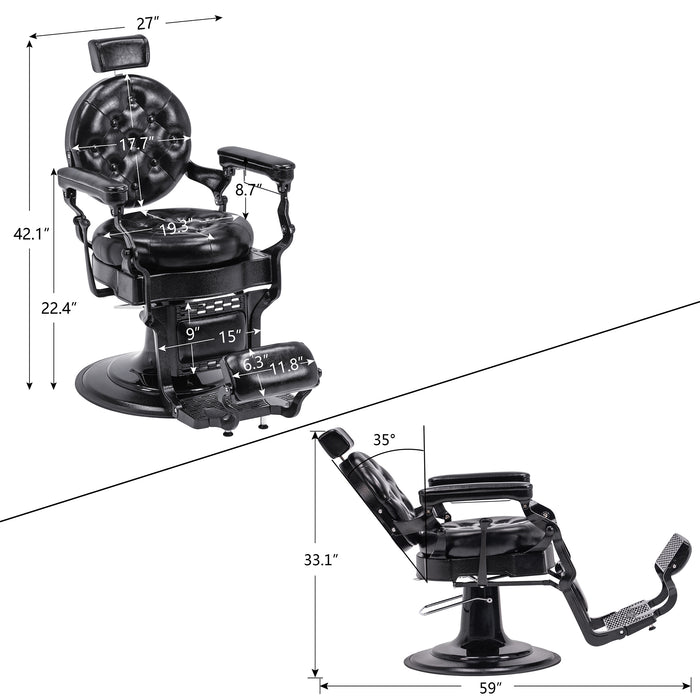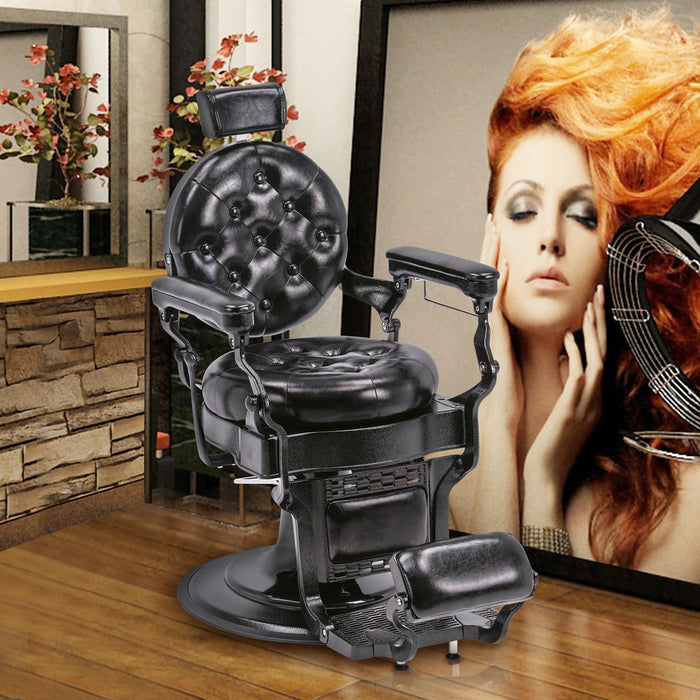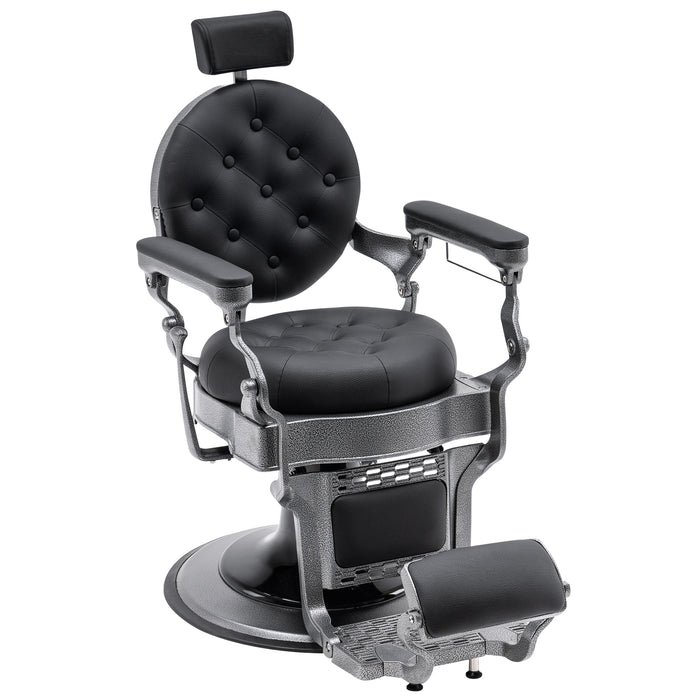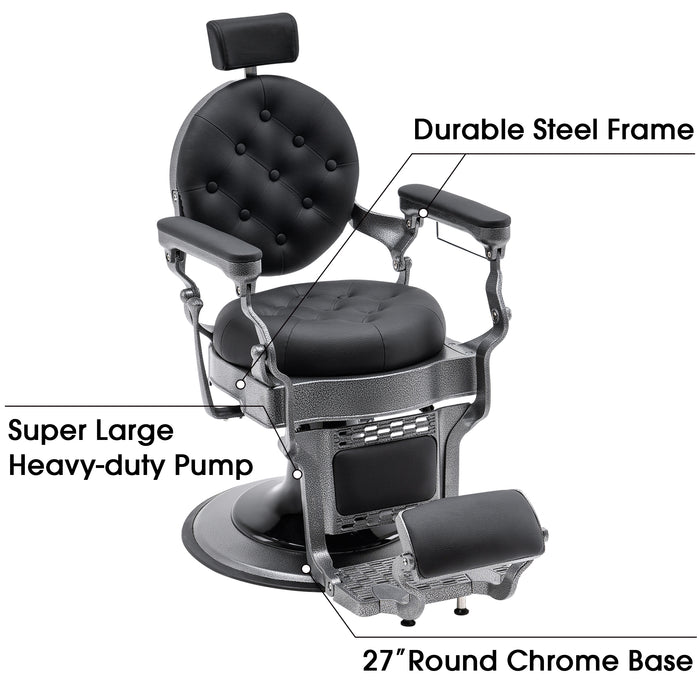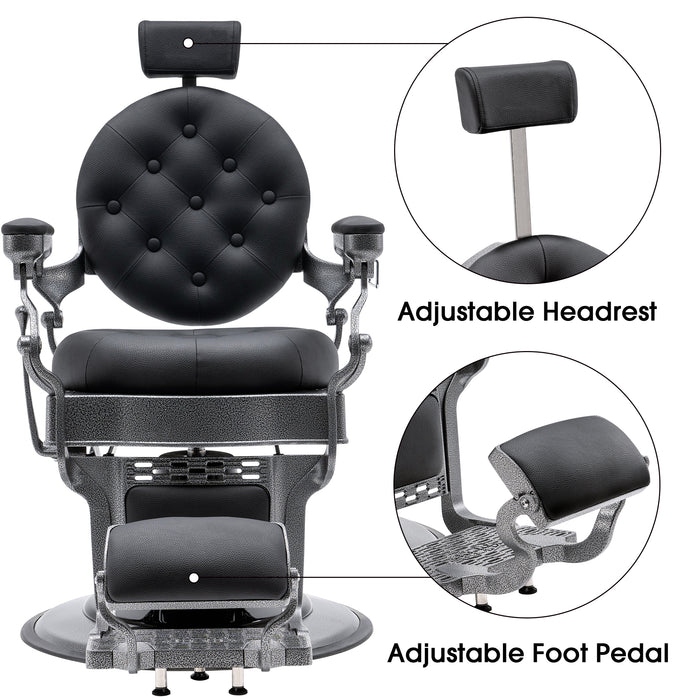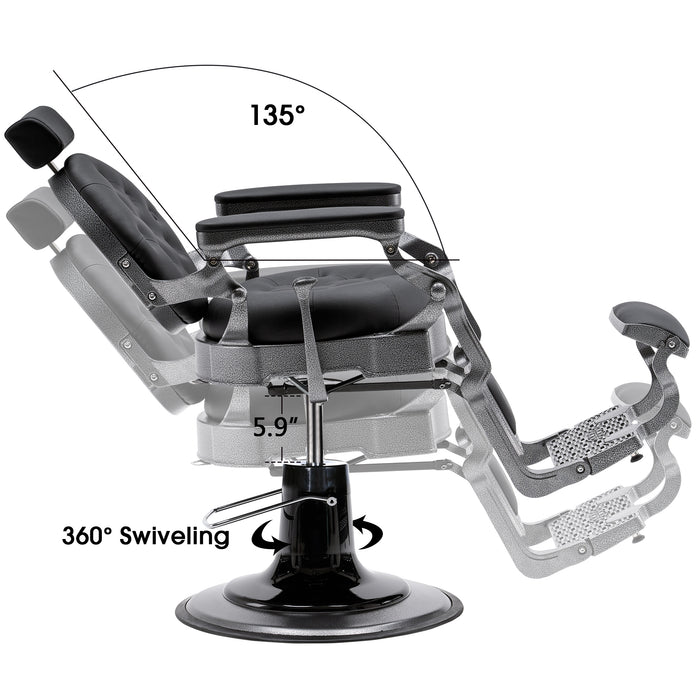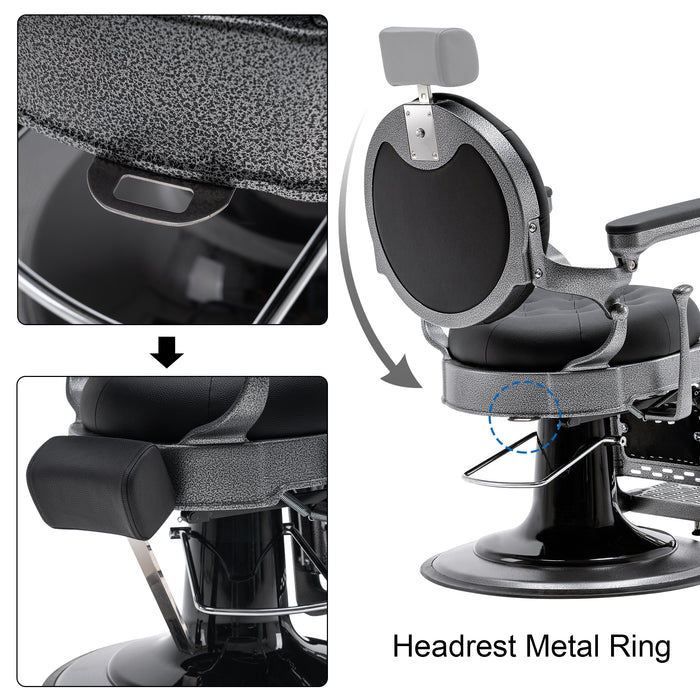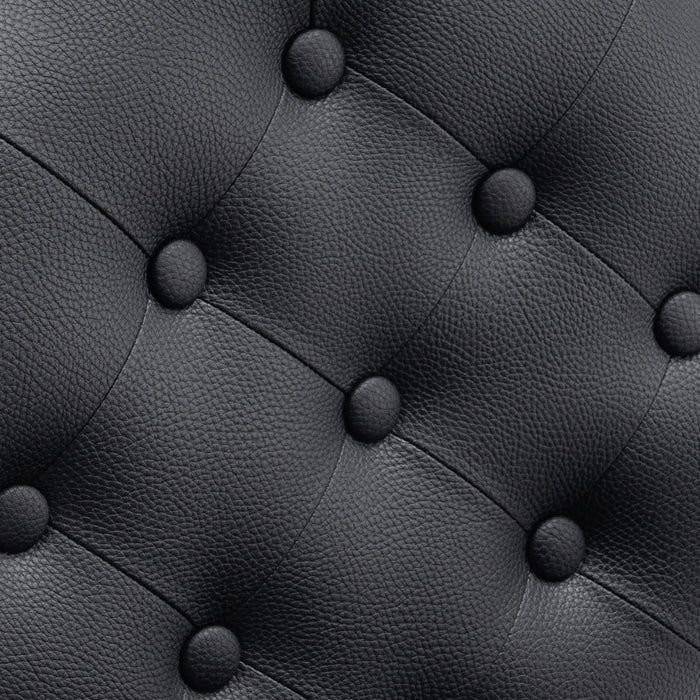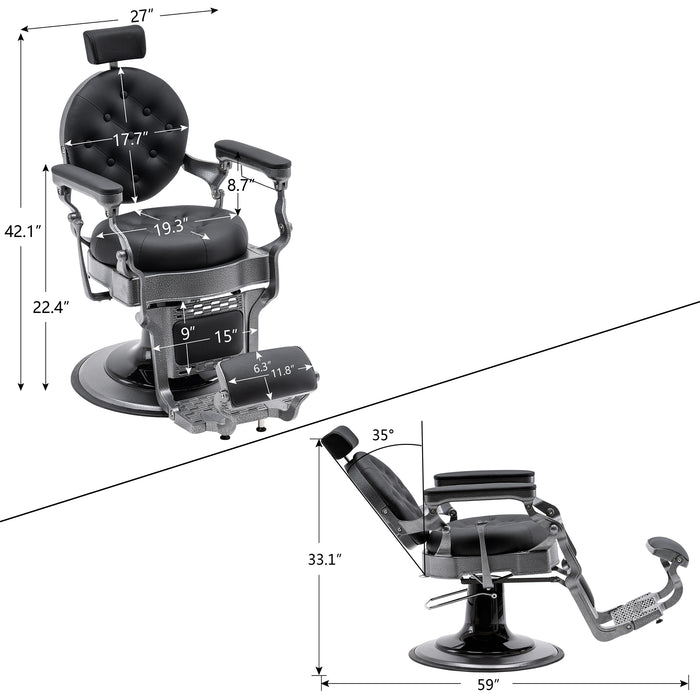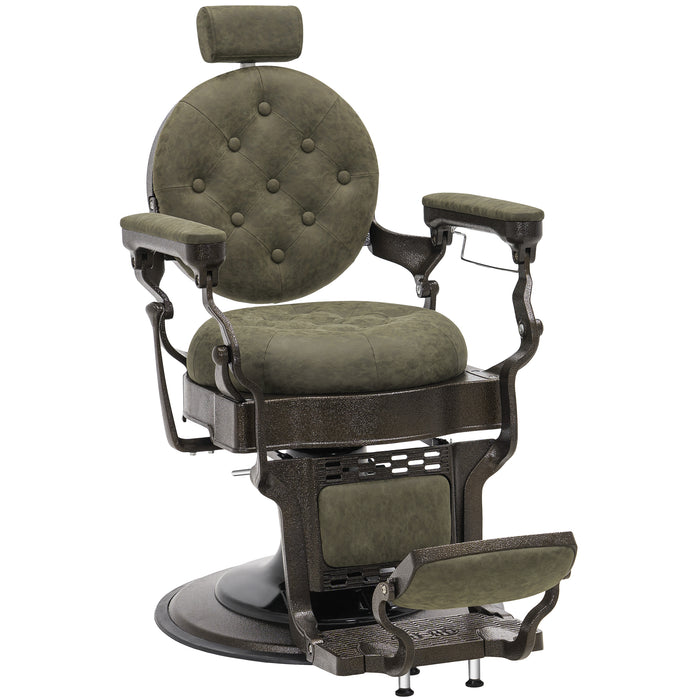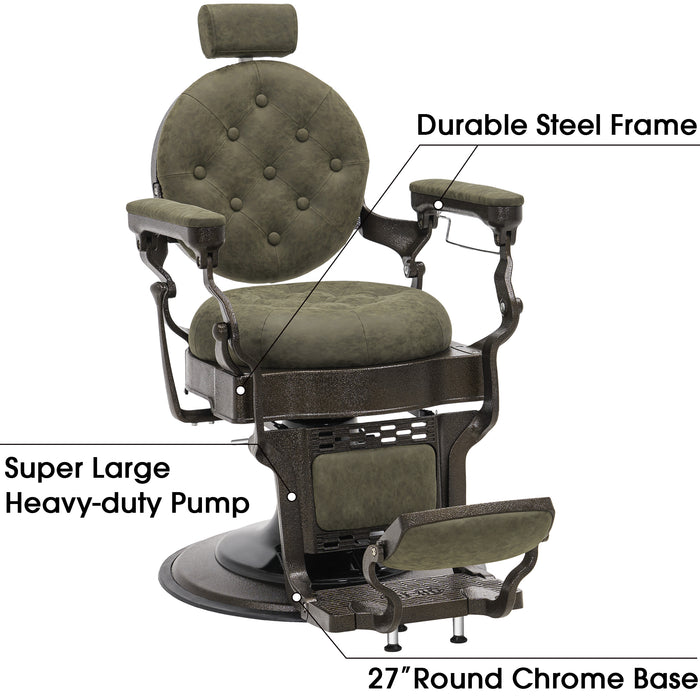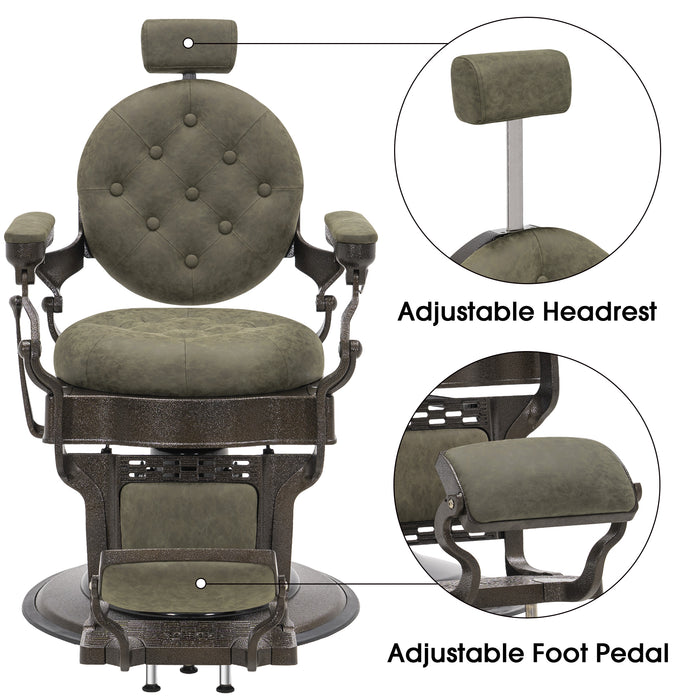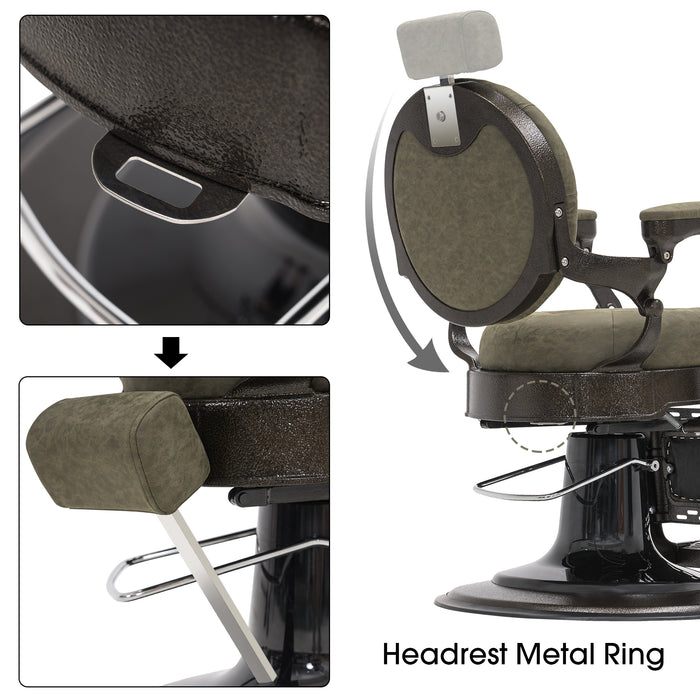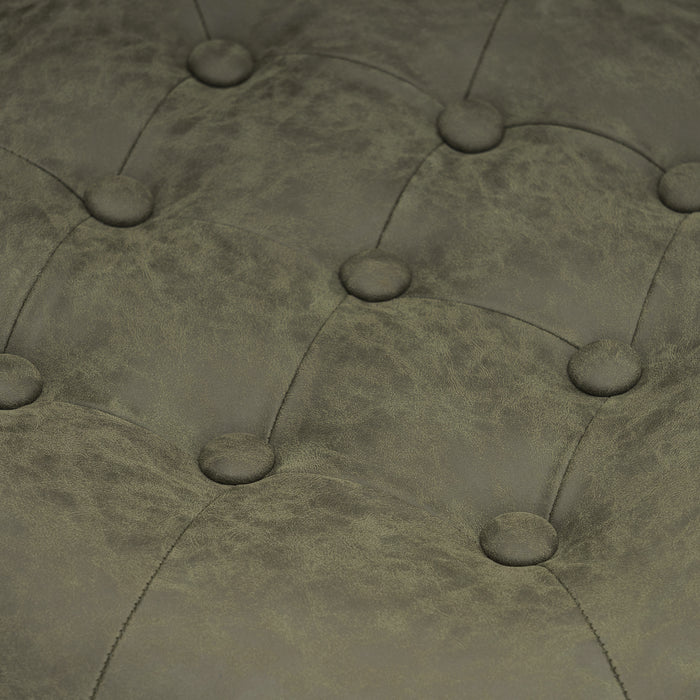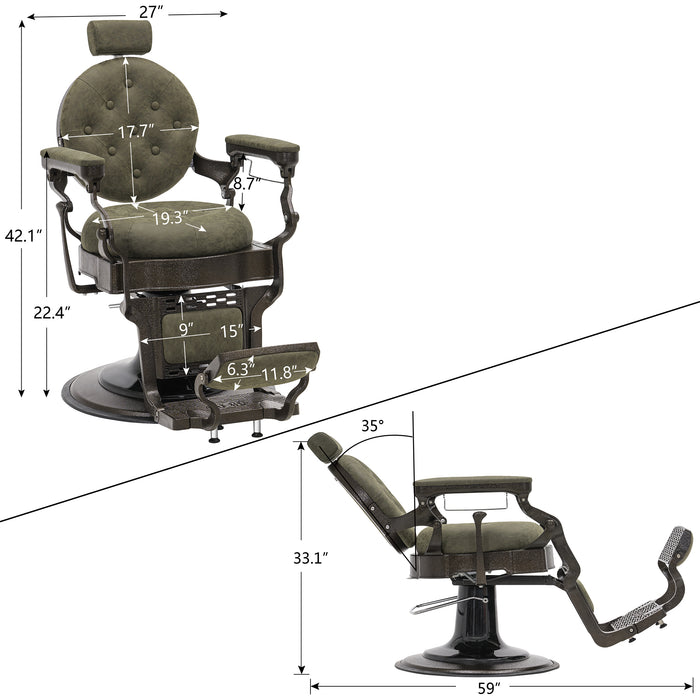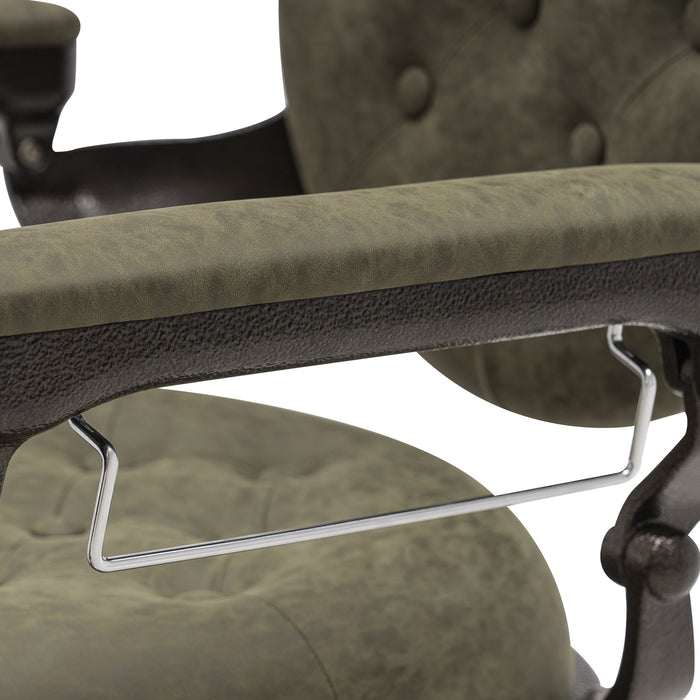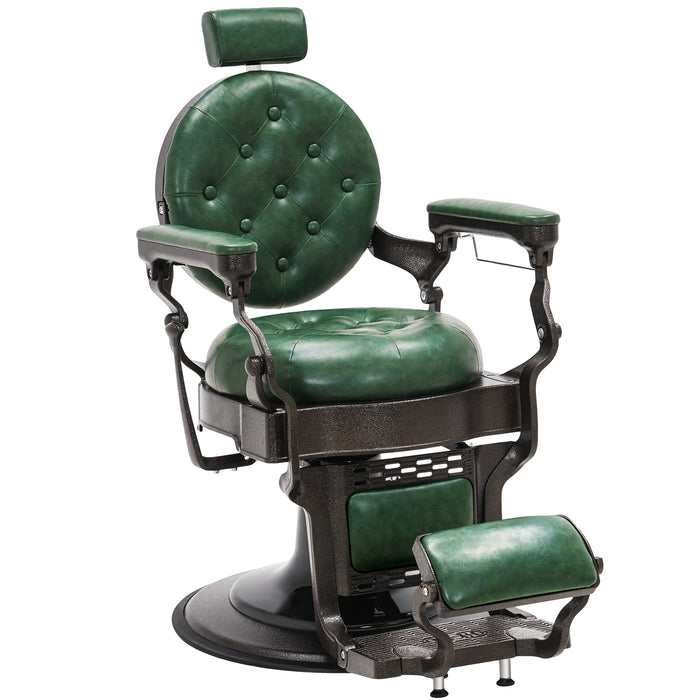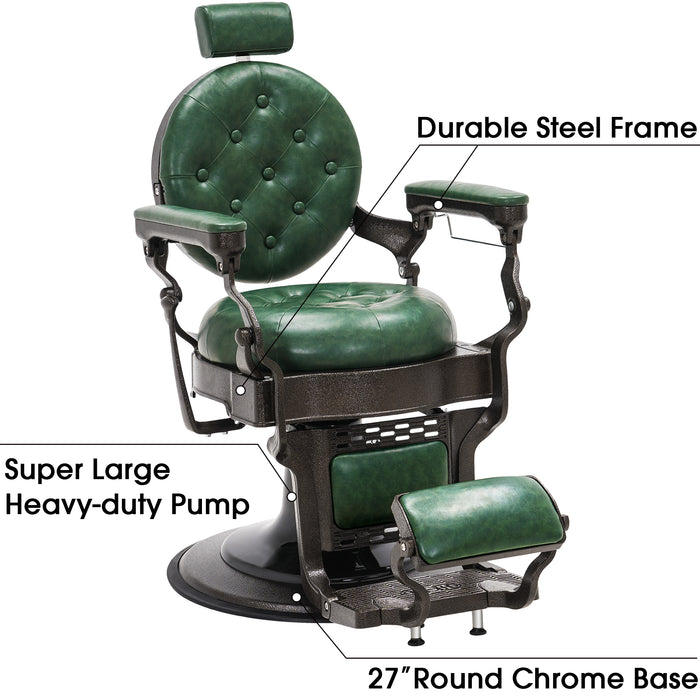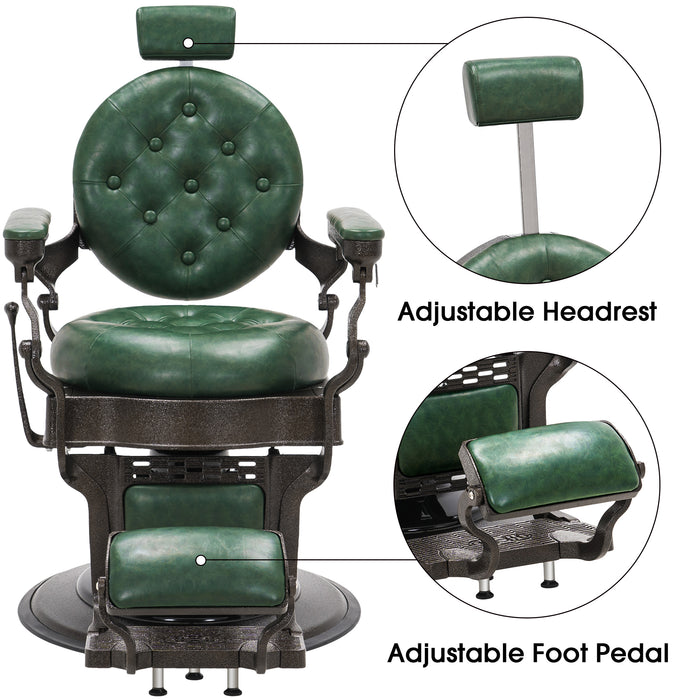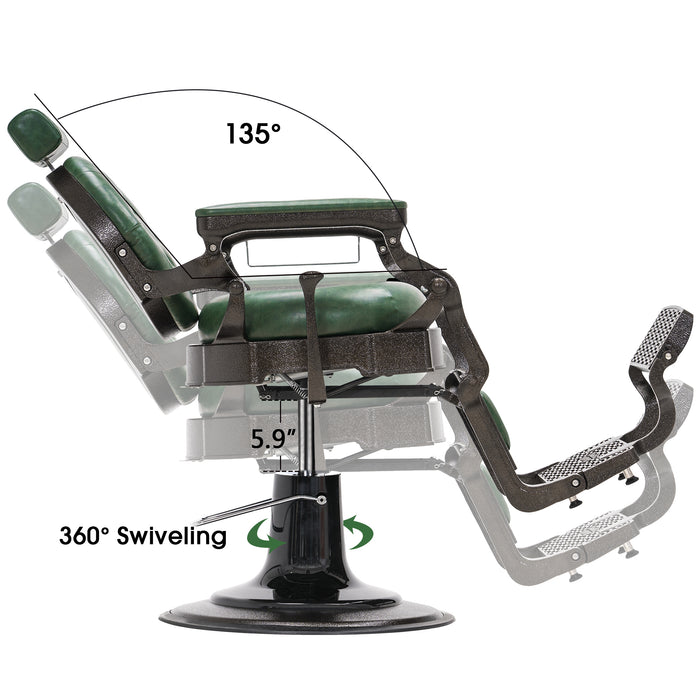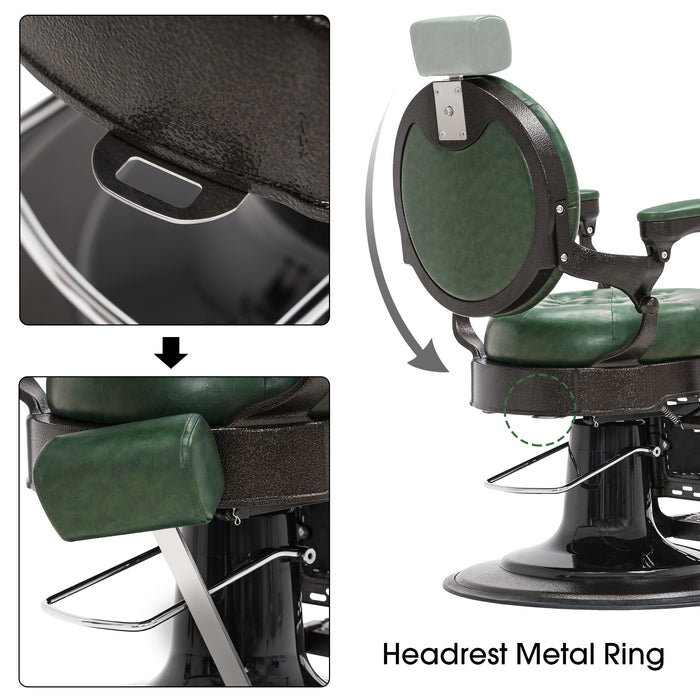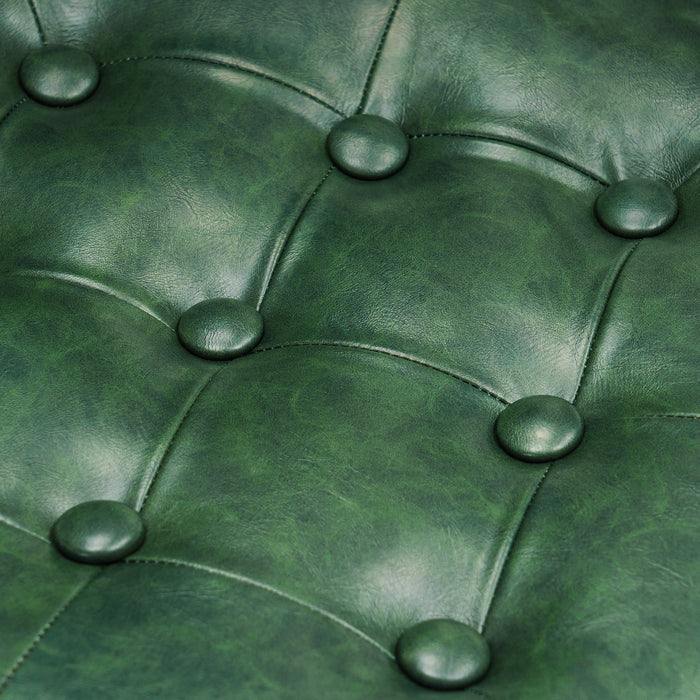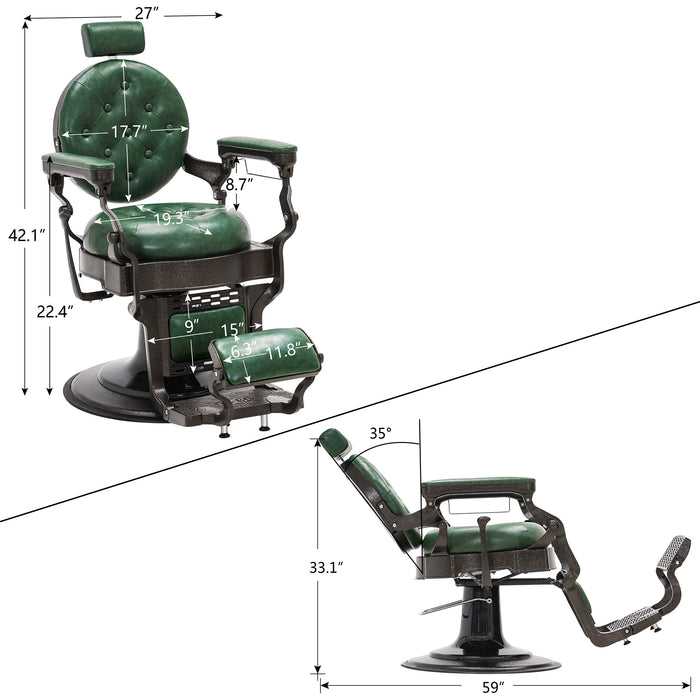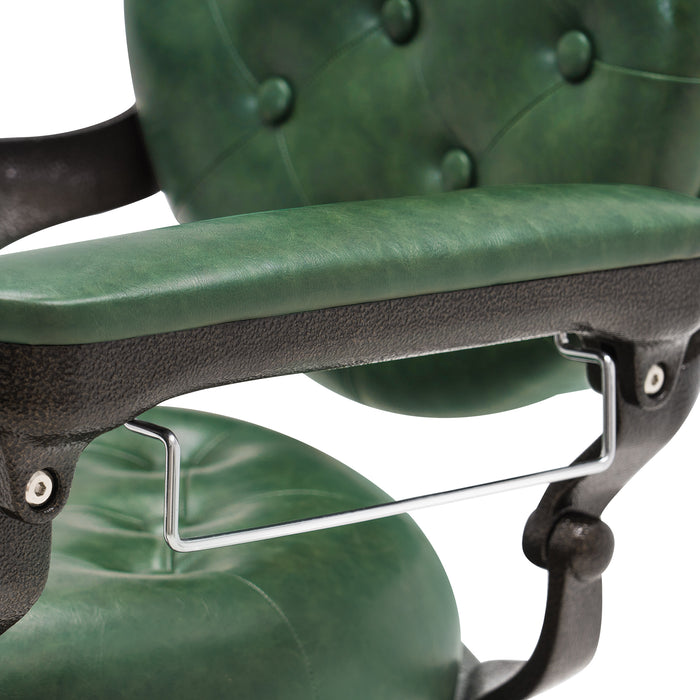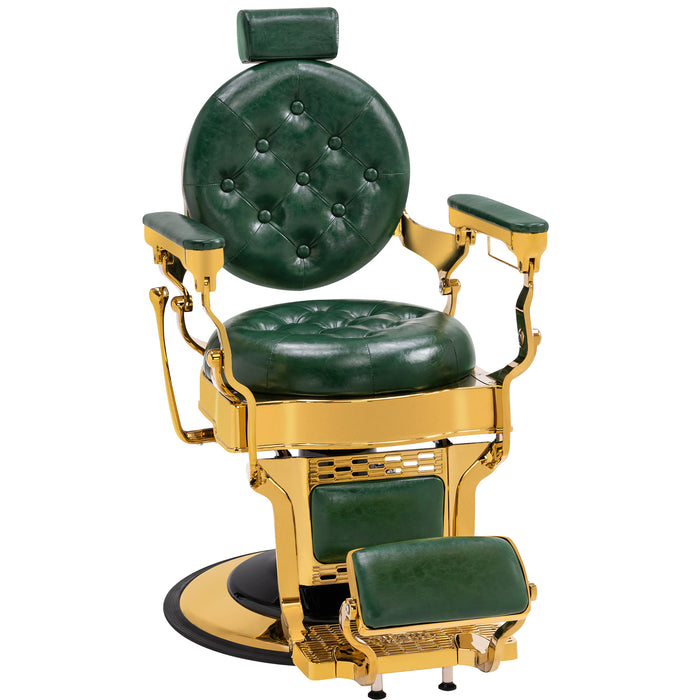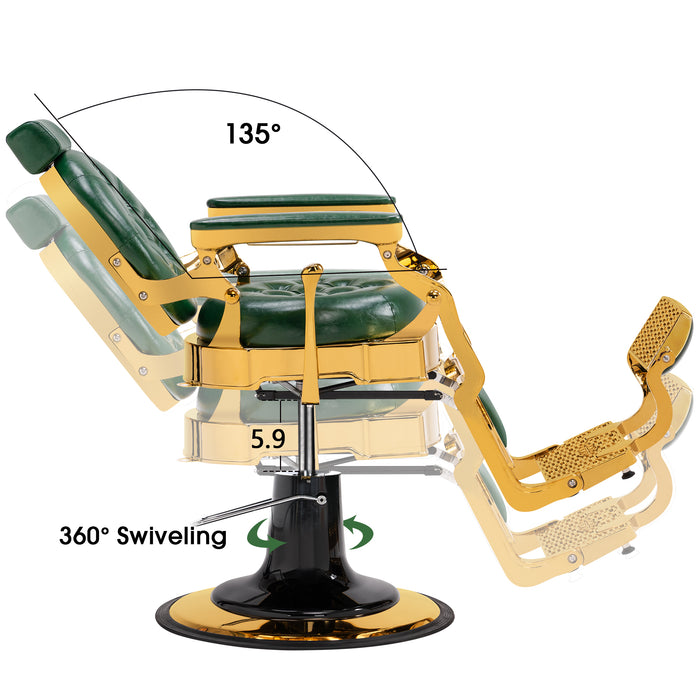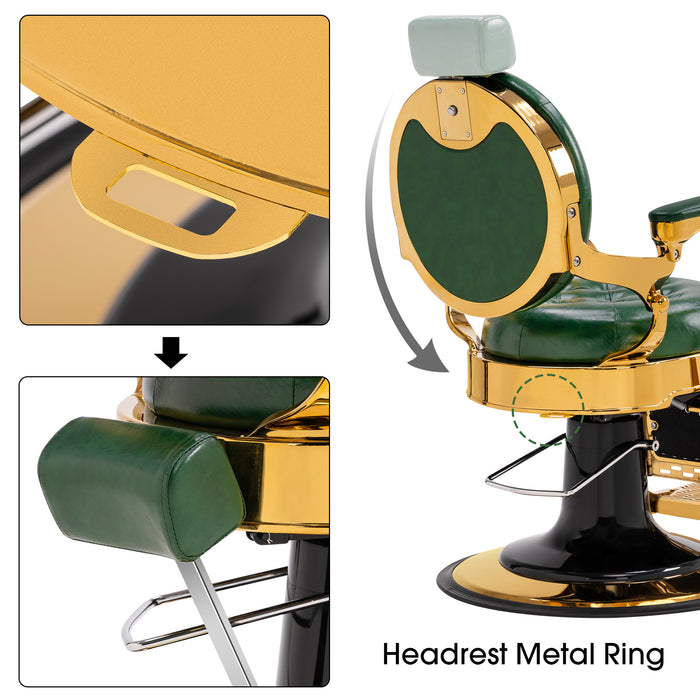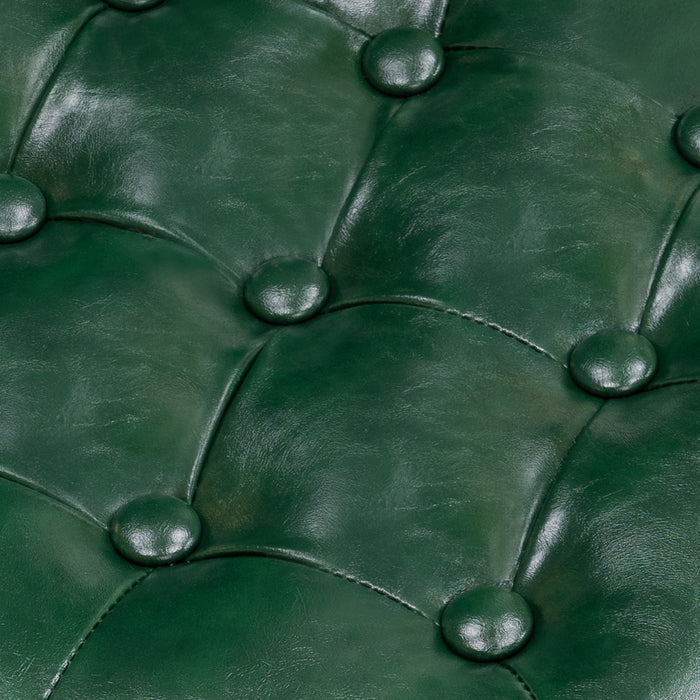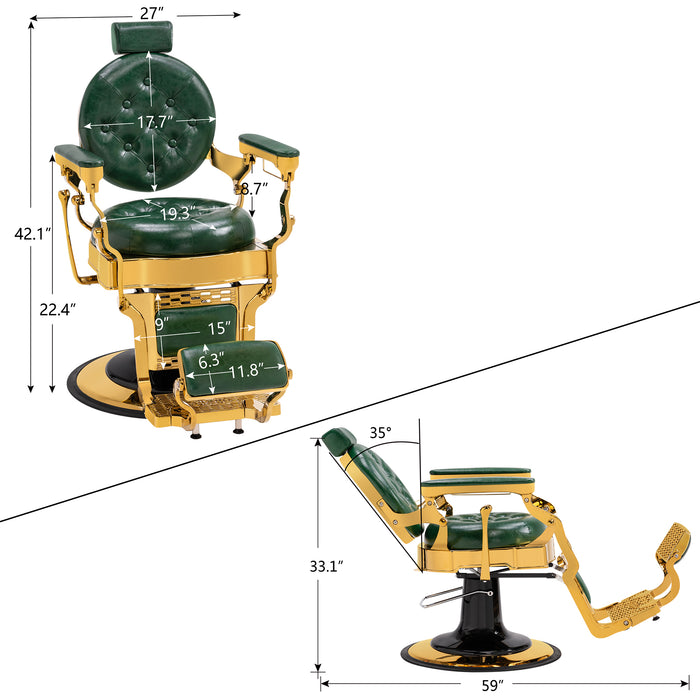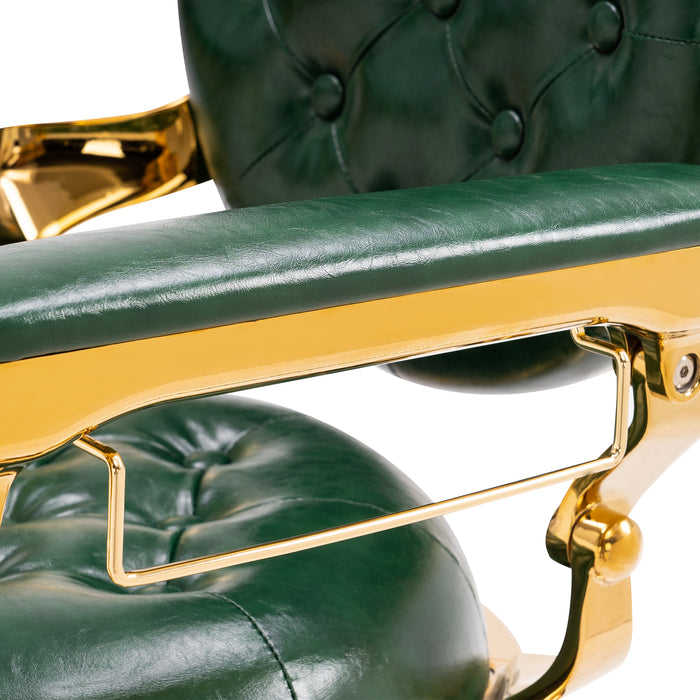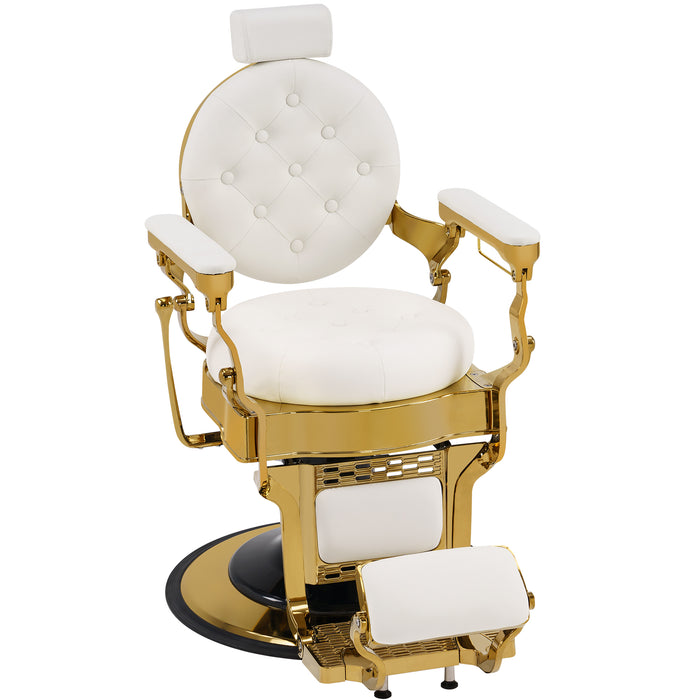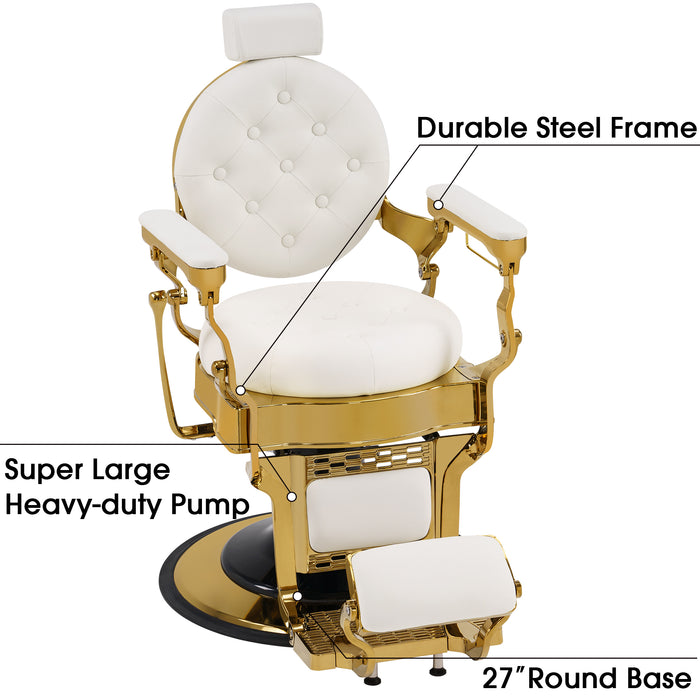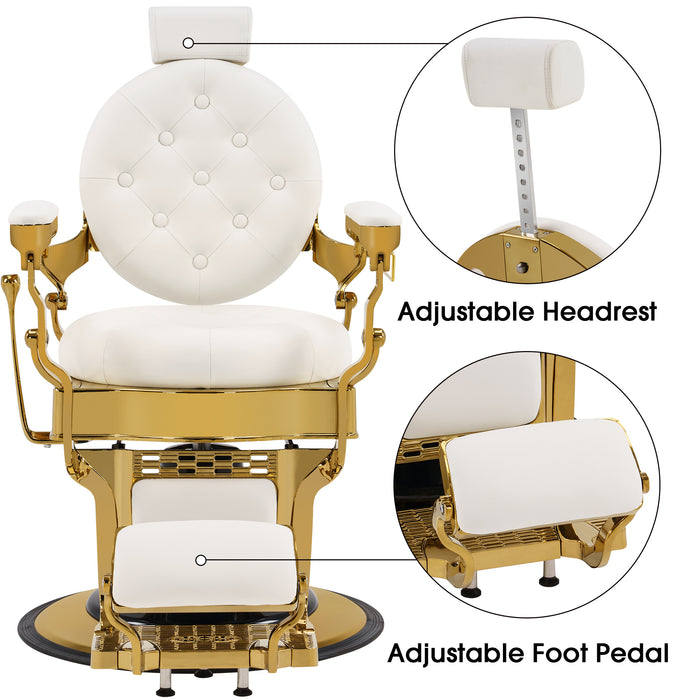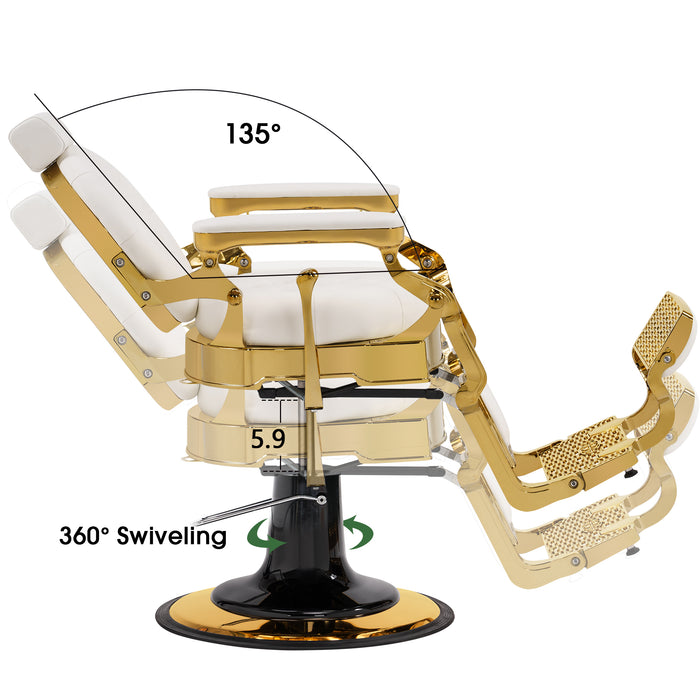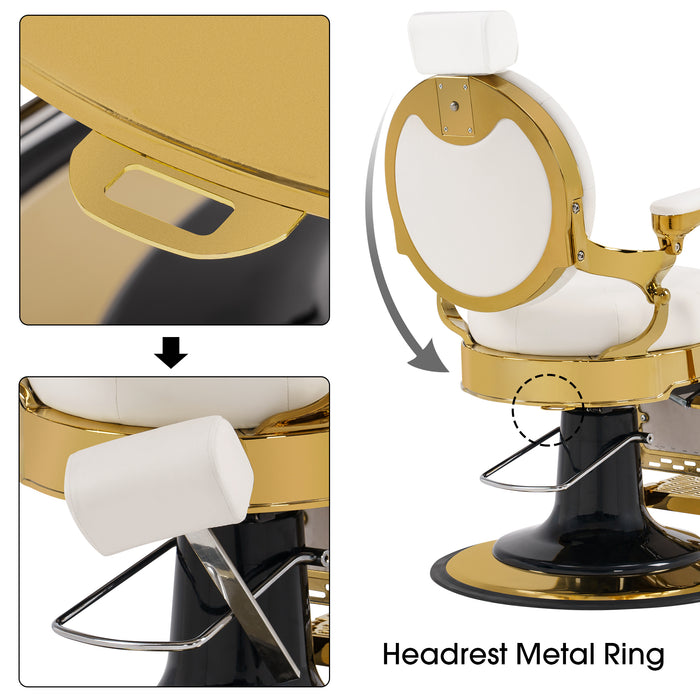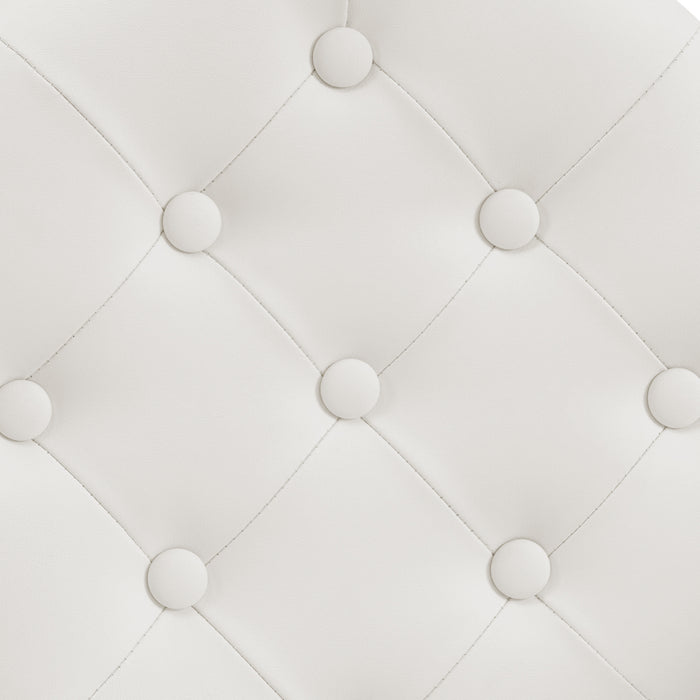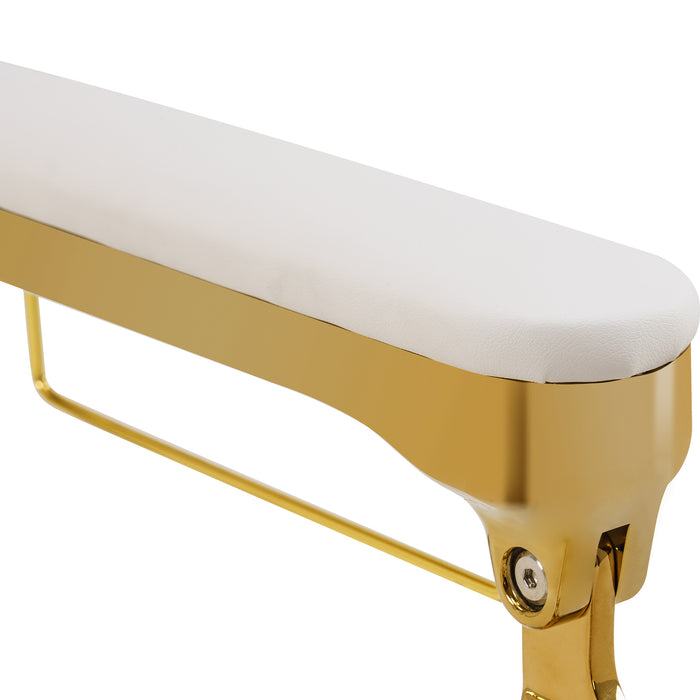 BarberPub Vintage Barber Chair Heavy Duty Metal Frame All Purpose Hydraulic Recline Salon Beauty Spa Equipment 2947
Item Description:

This vintage barber chair is our latest addition to the BarberPub Line of Barber Chairs and will definitely be your best partner in the salon.
Product Function Upgrade:
Humanization design of towel bar is located beside the armrest and allow for convenience use in your work.
Adding a headrest metal ring behind the seat to place the headrest when you removed it completely.
Adjusting the maximum degree of reclining from 123° to 135°.
Item Features:
Easy clean bi-cast leather and high density memory foam; old school,vintage design.
Durable Structure: Steel frame construction;Heavy-duty hydraulic pump;27 in.chrome base;700 lbs weight capacity.
360 degrees swivel with locking mechanism provides versatility,135 degree reclining with gas-piston lock & release mechanism.
Flexible Adjustment: Adjustable head rests and 6.3" of height adjustment via a heavy duty hydraulic pump ensure comfort for a wide variety of client heights.
Professional Service:We have one year limited warranty on this vintage barber chair. If there is any issues, please do not hesitate to contact us,and we would spare no effort to give you satisfied shopping experience.
Product Specifications:
Type:6154-2947
Color:Black/Red/Brown/Black with Black Frame/Black with Grey Frame/Gold/Army Green with Brown Frame/Green with Brown Frame/Green with Gold Frame
Material:Aluminum Frame/ Plastics /Faux Leather
Overall Dimension: 27"(W) x 59.0"(D) x 42.1"(H)—48.4"(H)
Seat Dimensions:19.3"(W) x 19.3"(D)
Seat Height (adjustable):22.4"—28.7"
Headrest Dimensions:11.8"(W) x 6.3"(H)
Backrest size:17.7"(W) x 17.7"(H)
Footrest Dimensions: 15"(W) x 9"(D);11.8"(W) x 6.3"(D)
Base Diameter:27"
Back Incline angular:135°
Loading capacity:700 Lbs
Gross/Net Weight:132/109 Lbs
Buyer Reading:
Easy Assembly Required.The frame and seat comes PRE BUILT. The backrest is the only thing you will need to assemble. Save time and effort with these pre built units! You won't find that anywhere else.
This vintage barber chair is shipped via freight with call before delivery. Please be sure to provide us with business address for shipping including a valid phone number for contact to schedule delivery.
Please be sure to inspect your barber chair at time of delivery for any possible shipping damages, if you saw any damages on the shipment or you did not receive your full order, please put notes on the invoice when the driver asked your signature. Also please ask the driver to sign it as well.
About BarberPub
After nearly ten years of business progress and brand upgrade, BarberPub has been widely recognized by customers. Our goal is to bring cost-effective and high-value products and satisfactory customer service to our customers. To better serve our US customers, we have distribution centers.