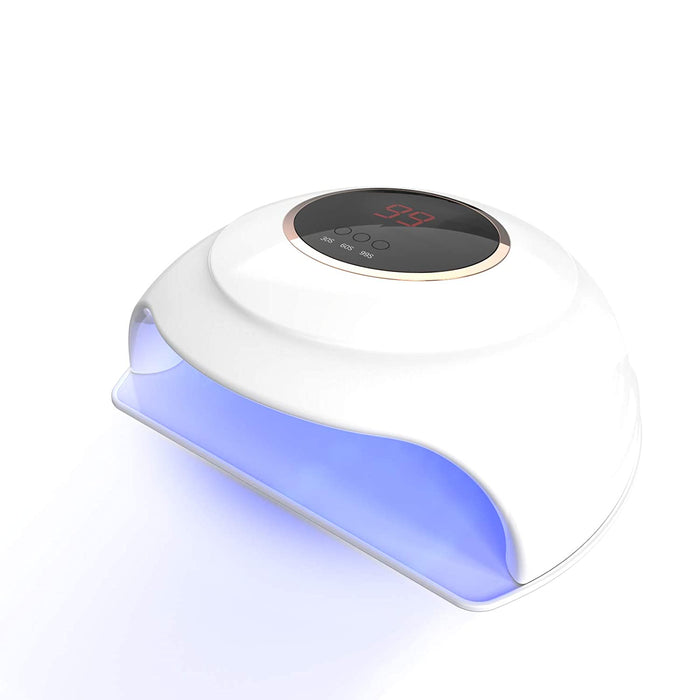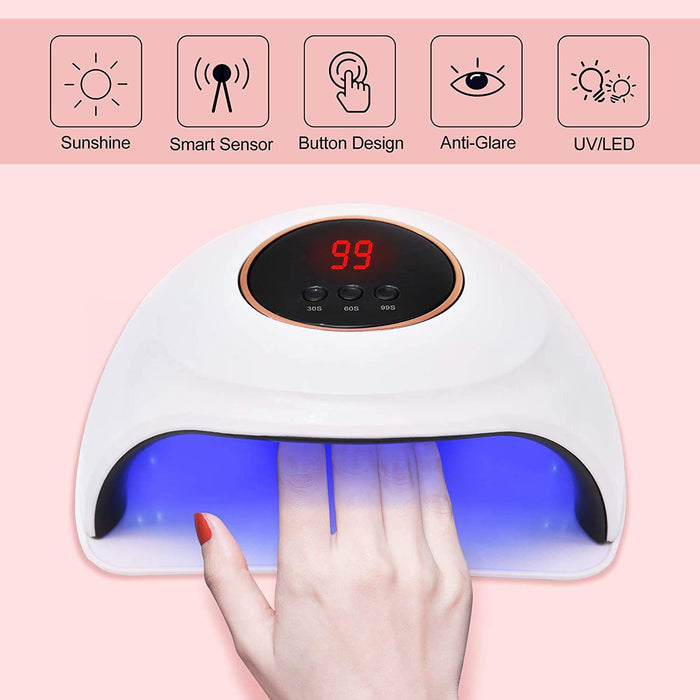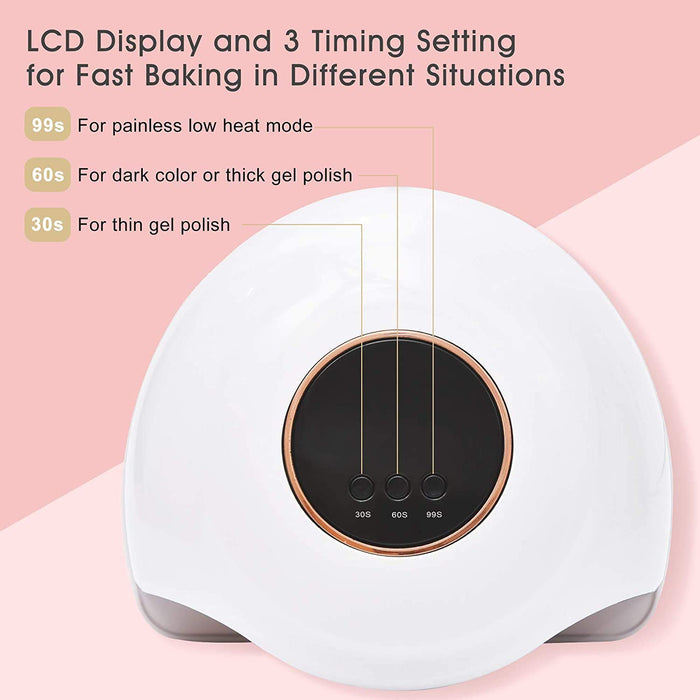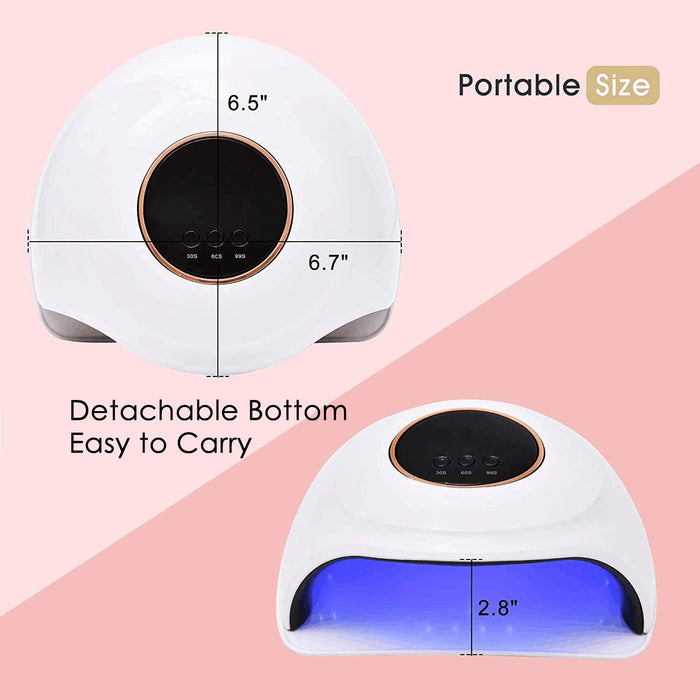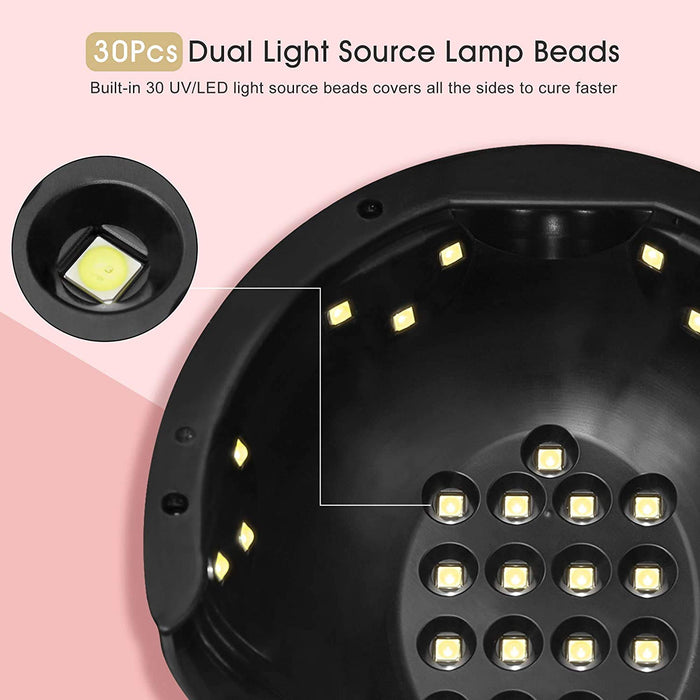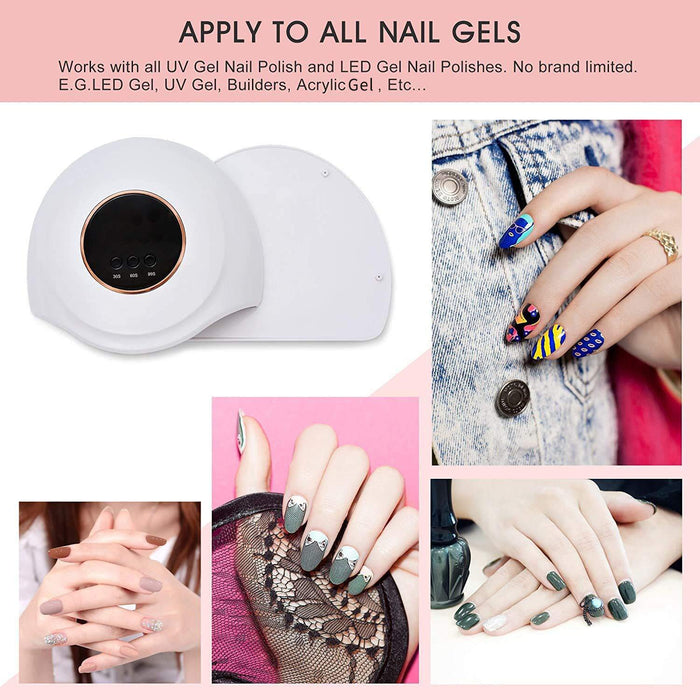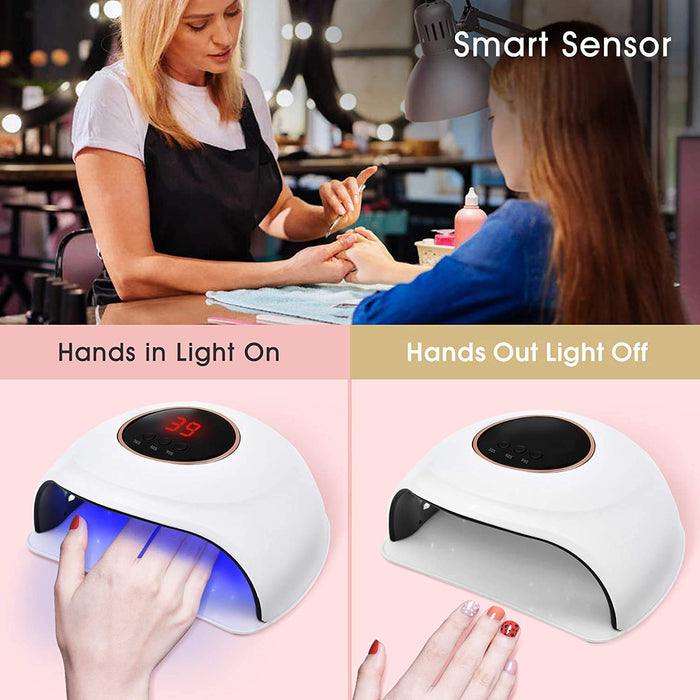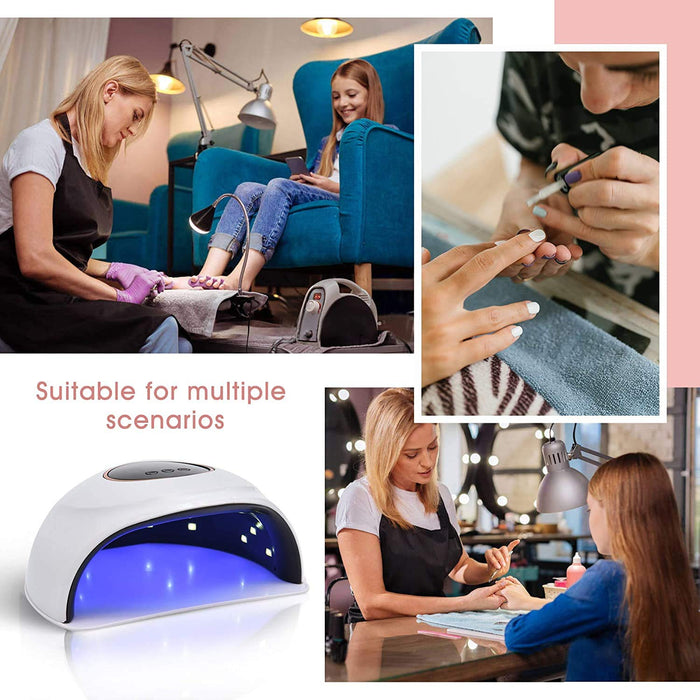 BarberPub UV LED Nail Lamp for Gel Polish 90W, Gel Nail lampUV Nail Light LED Dryer with 3 Timer Setting, Nail Art Tools with Auto Sensor 6154-SL08W
Which LED Nail lamp should I buy?
The BarberPub 90W UV/LED Nail Lamp with 3 timer setting according to you need for its auto sensor function. You can DIY nails at home instead of going to salon. The UV LED nail lamp also perfect gift for family and friends. It won't take you too much money, but it is professional for salon. Easy to carry.
About this item
Drying Almost All Nail Gels: Including nail led gels, nail uv gels, nail hard gels, builder gel, nail sculpture gel, gem gel, and LED nail gel and other gel use, Fashionable and durable 50000hrs lifetime. Ideal for both home and salon use, also convenient for travel, it takes your manicure and pedicure experience to a whole new level.

High Efficiency of 30 pcs UV/LED Beads: The UV led lamp has 90W Strong Power, LED/UV nail lamp 90W beads provide unique fast, high performance and efficiency, professionally making curing time more speedy than normal nail dryers.

3 Timer Setting and Auto Sensor: It come with 3 Timer Setting of 30s/60s/99s to satisfy your various needs. Automatically light up through smart sensor when you put your hand in with 99s modes. The shell is ABS material made. Easy and convenient with LCD display.

Considerate Design: The light is harmless for eyes and hands even frequent use. Big enough space of nail dryer to cure 5 fingernails at the same time. Safe and considerate to elevate your nail service experience.

Stellar Customer Service: All the customers can refund the nail curing lamp with no conditions within 1 months, We also provides a 12-month warranty for quality problems. If you have any queries, please feel free to contact us and we will reply.
How to Use
1. Apply a thin layer of the Gel Polishes according to its usage instructions to the clean, dry nail without touching the cuticle or skin alongside the nails.
2. Choose the appropriate time(30s/60s/99s) depends on layer's requirements. The lamp has function of auto-sensor, it will be more convenient for use, it would turn on or off automatically when you put hand/foot in or out.
3. Please note that curing time vary based on gel polish brand. BarberPub LED nail lamp is for all kinds of gel polishes only, not for regular nail polish. Ensure that your polish is compatible before purchase. For the best results, avoid moving your hand too much until curing is completed.
4. If gel polish is a little sticky after curing, please use rubbing alcohol to wipe it away. Enjoy your beautiful manicure or pedicure with BarberPub nail dryer!