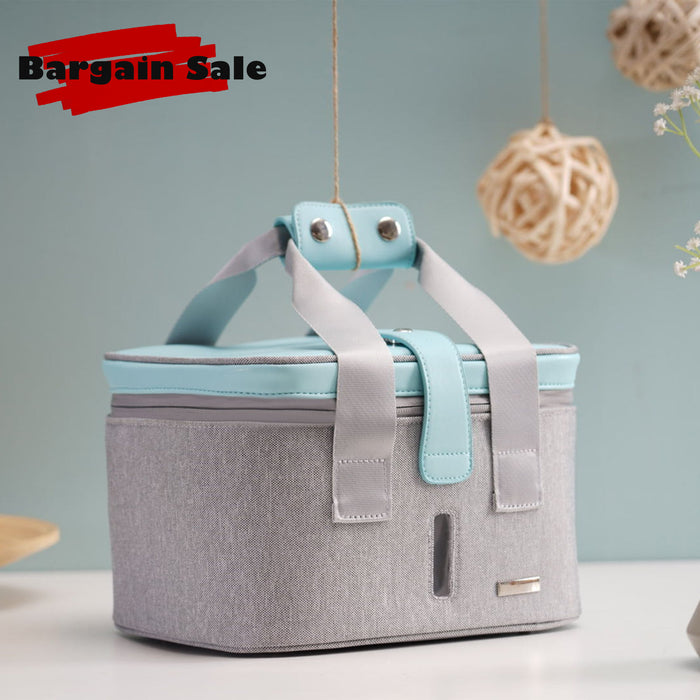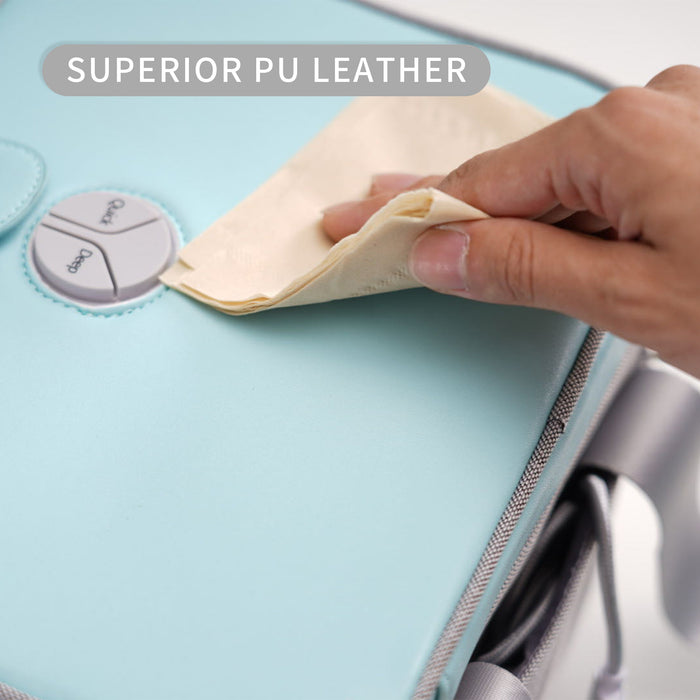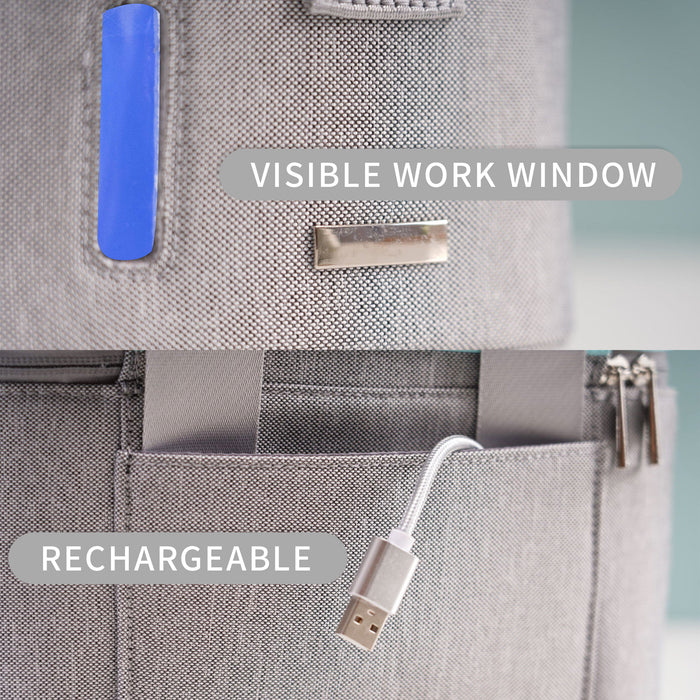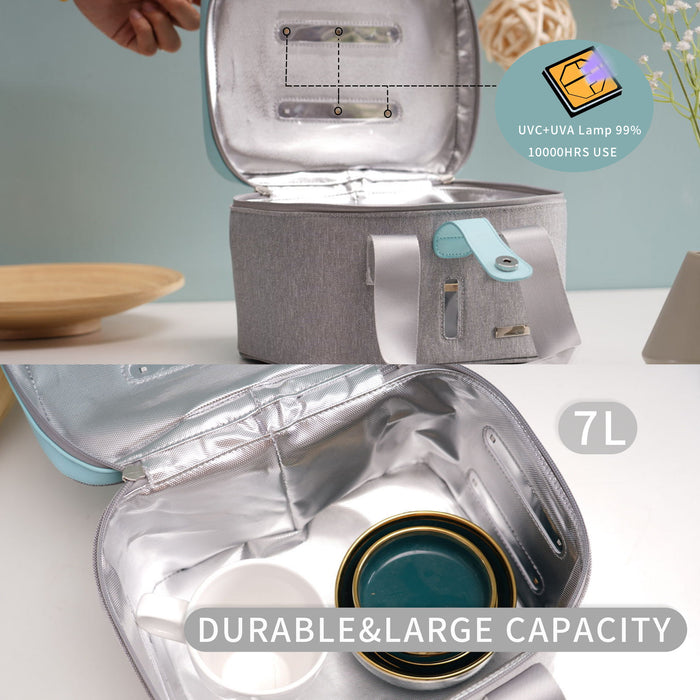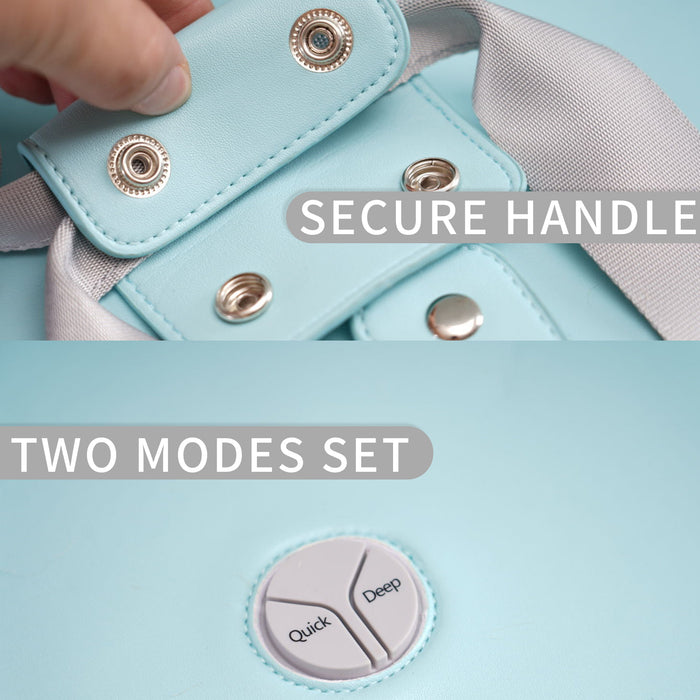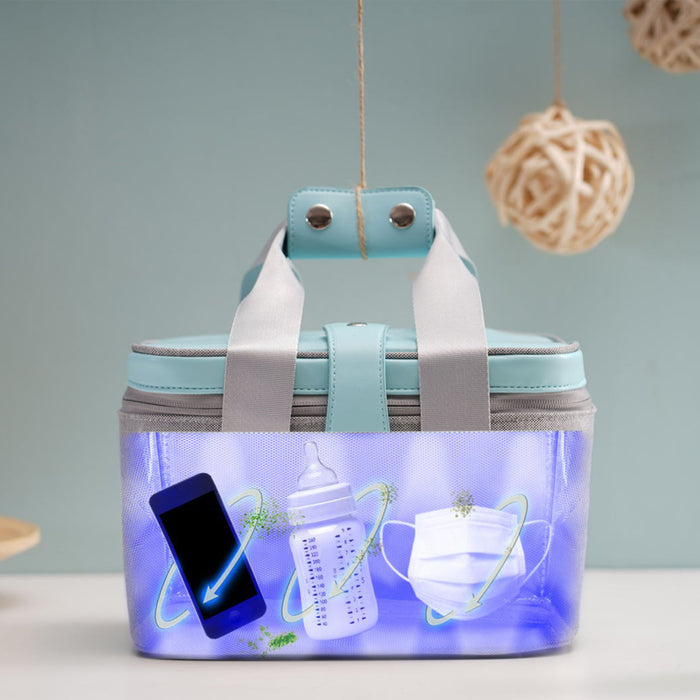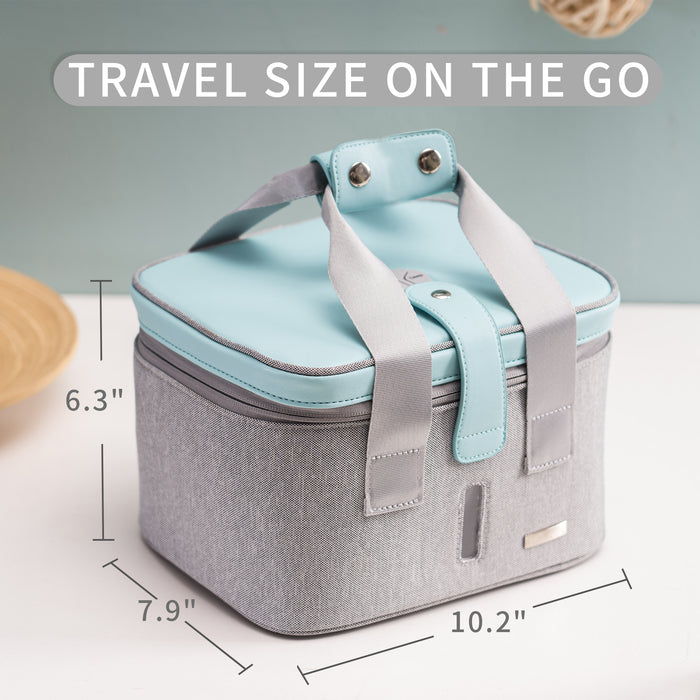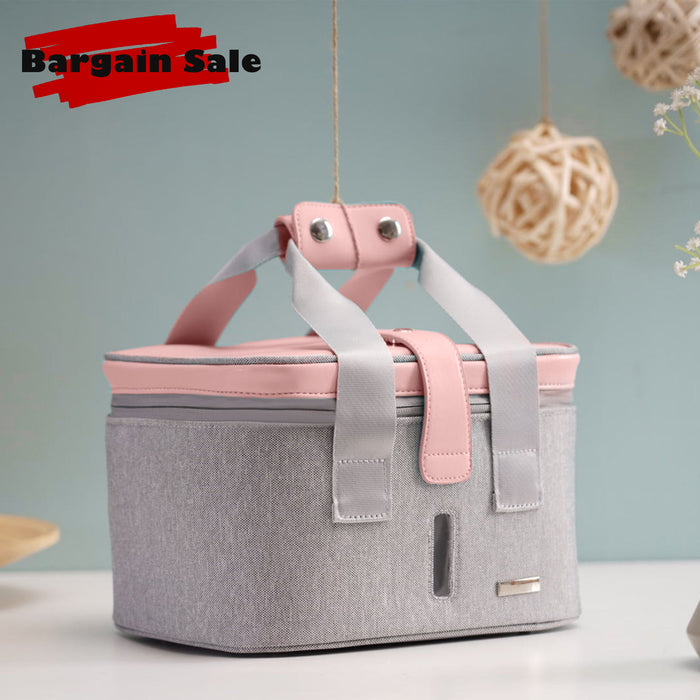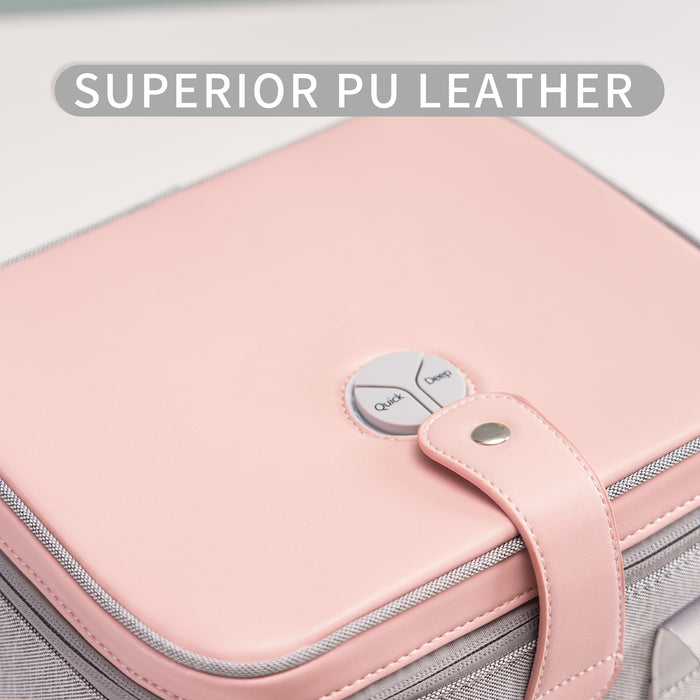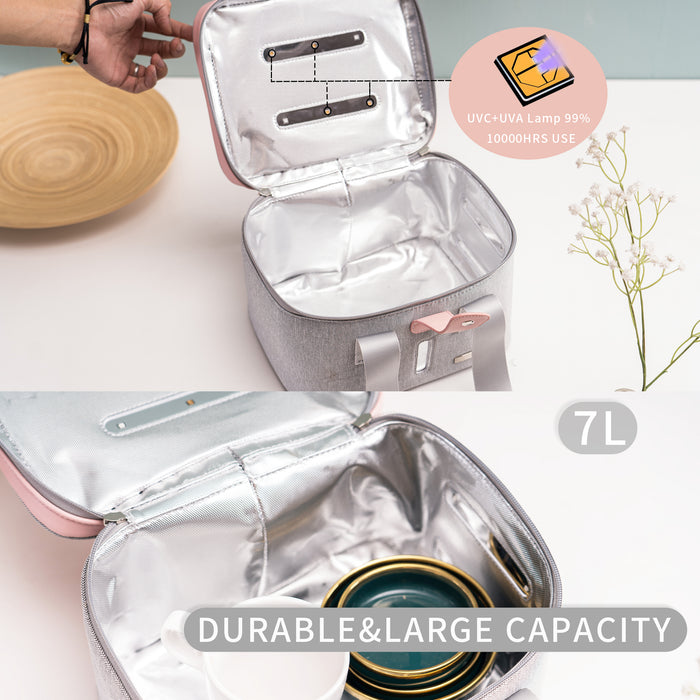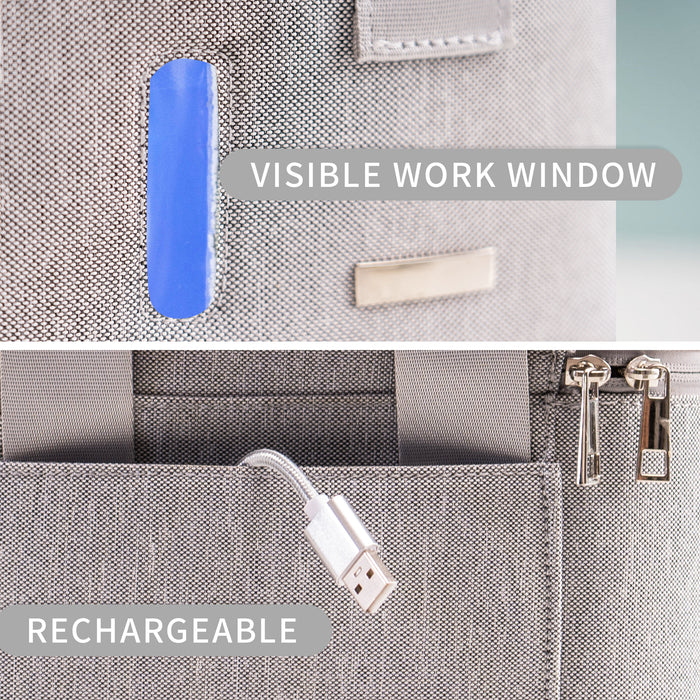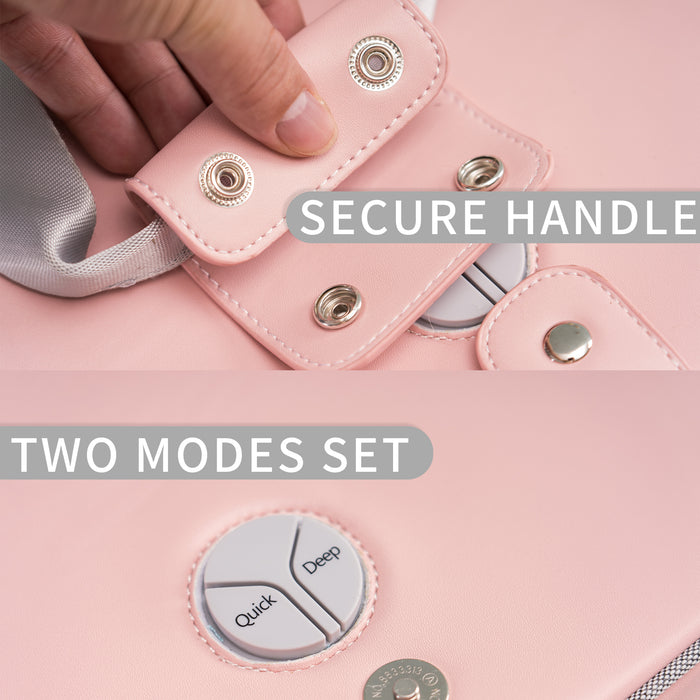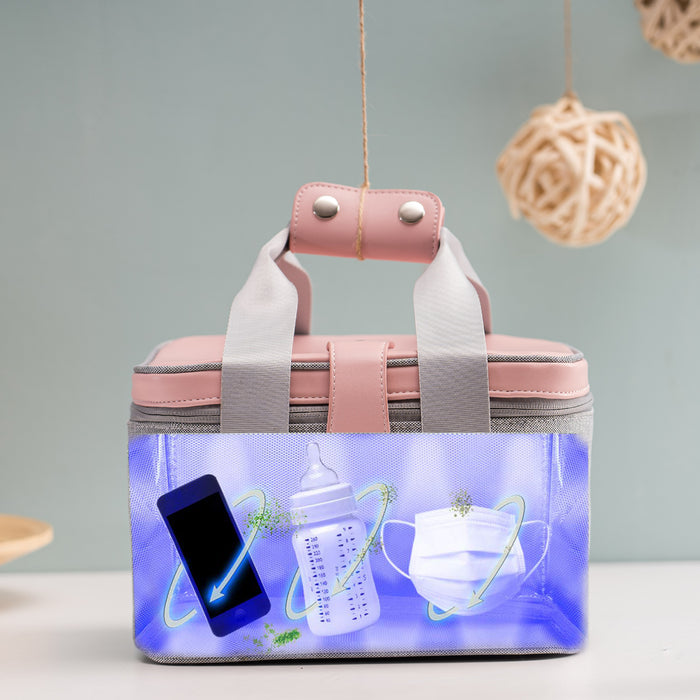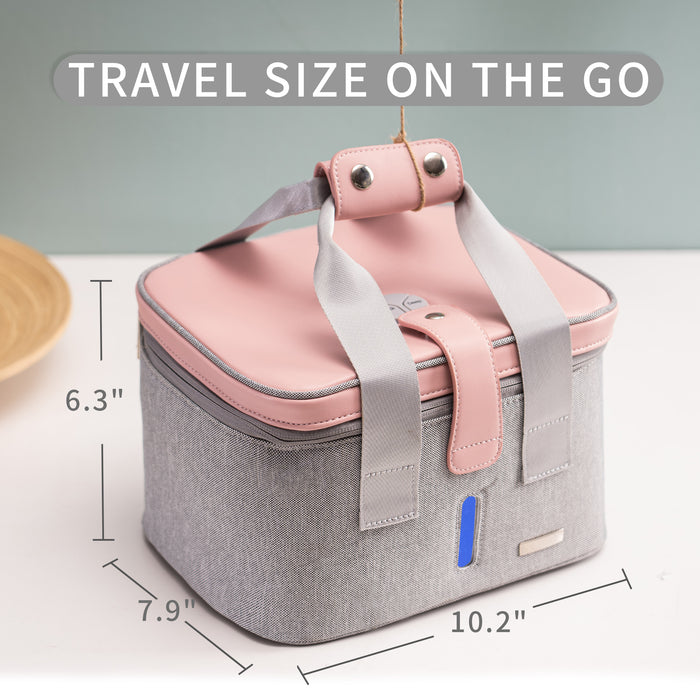 BarberPub UV Bag, UVC Light Cleaning Bag, Portable USB LED Sanitizing Bag, 99% Germ-Killing in 5 Mins for Cell Phone, Baby Bottles, Pet Toys, Jewelry, Masks, Underwear TG27
Feature
More Safer and Efficient:

 

Built-in 6 superior UVC+UVA and 8 LED lamps, The UVC+UVA lamp beads with 265-280nm wavelengths can kill 99.99% bacterium effectively in 5 mins. The whole Sanitizing process operates without any radiation, ozone and residue.
High practicability:

 

The life of the UVC bulb can last 10,000 hours. Assuming 5 minutes each time and 24 times a day, then a total of 2 hours a day. Calculated in this way, the bulb can be used for about 13 years. The internal space of 7L can store very many things, such as electronic products, beauty tools, baby items, pet toys, underwear, masks, jewelry, etc.
Portable and Convenient:

 The product size of 10.2'' x 7.9'' x 6.3'' and the product weight of 1.5lbs will not have any impact on your travel and going out. The hidden power cord and USB cable supports multiple charging methods.

Considerate Design:

 Two different sanitizing modes with 5 minutes quick sanitizing, 30 minutes deep sanitizing, which brings you more choices for operation and automatic shutdown function . Magnetic suction safety buckle reminds you when to start or stop working through a short prompt tone. The light bulb automatically turns off when safety buckle is relieved, which can completely protect your eyes and skins. And there's a visible window on the front of the unit that let you know the UV is working.

Your Superduper Choice:

 Skin-friendly Silicone buttons, advanced PU leather top cover and handle come with a soft touch. The interior space is all covered with a layer of aluminum film with the effect of whole LED light reflection, also easier to maintain and clean. It will offer you a impressive all- directions wrapped sterilization.1 Year Warranty. 30 days free-return. If you have any queries about our products, please feel free to contact us via amazon email.
The sanitizing LED UV bags can protect your entire family from various in life and give you a comfortable, clean, healthy home.
Specification:
Sanitizing Time: 5 minutes/ 30 minutes
Materials: PU leather and Polyester & Aluminum foil
Lamp Beads: 6 PCS UVC+UVA lamp & 8 PCS LED lamp
Lamp Life: 10,000 hours
Wavelength: 265-280nm
Irradiance: ≤480uW/c㎡
Input: DC5V 1A
Size: 10.2 x 7.9 x 6.3 inch
Net weight: 1.5lbs
Power supply interface: USB (Micro)
USB wire length:39.4''
Package Included:
1 x UV bag
1 x User manual
1 x USB cable
Buyer Reading:
The inside of the product is not waterproof, please do not put wet items, do not put sharp or angled items in the bag, to avoid scratches inside the bag