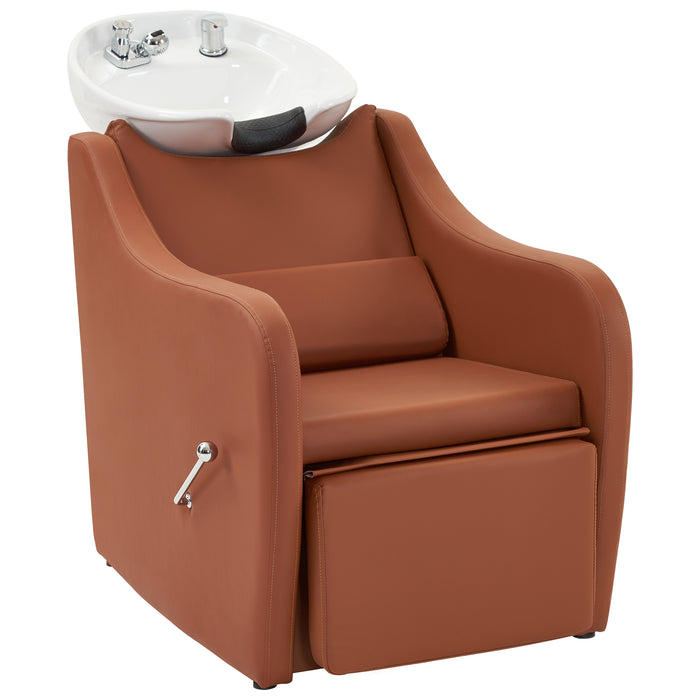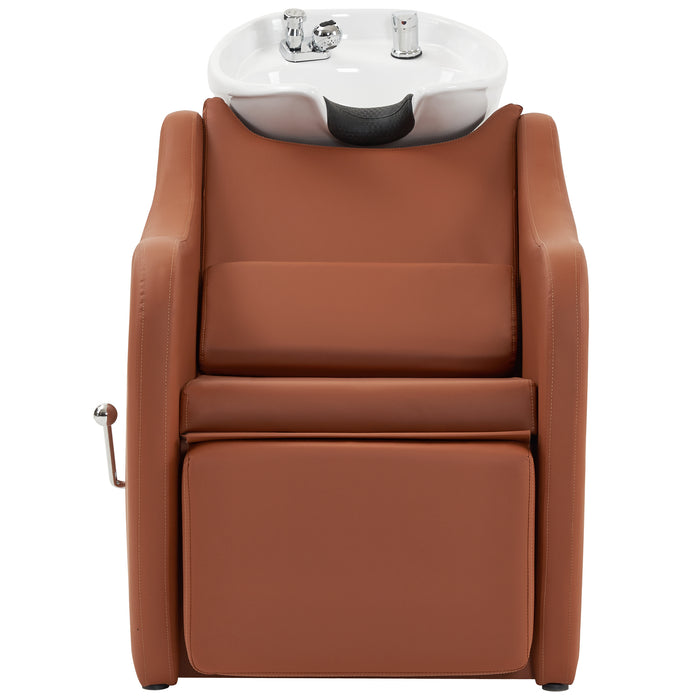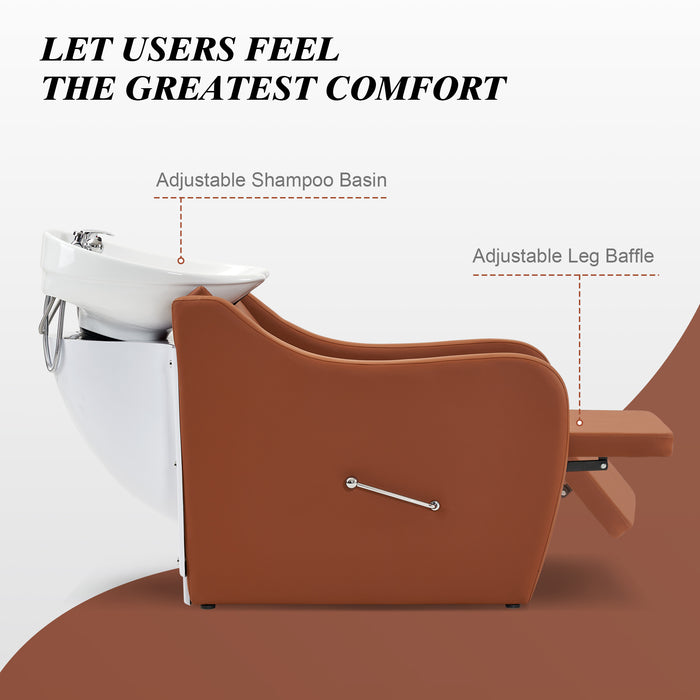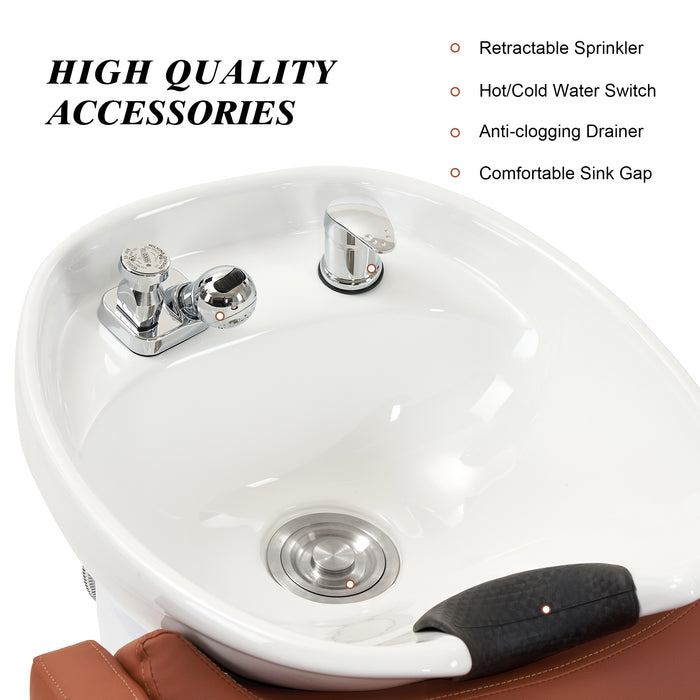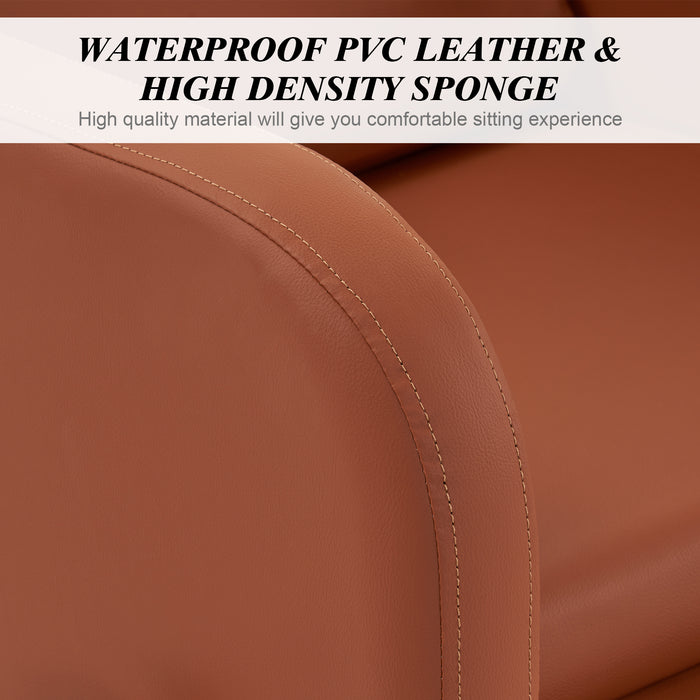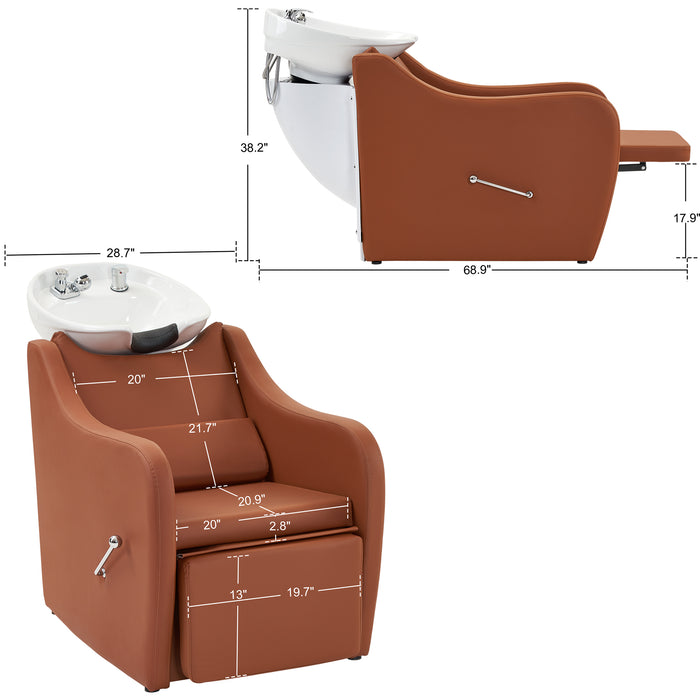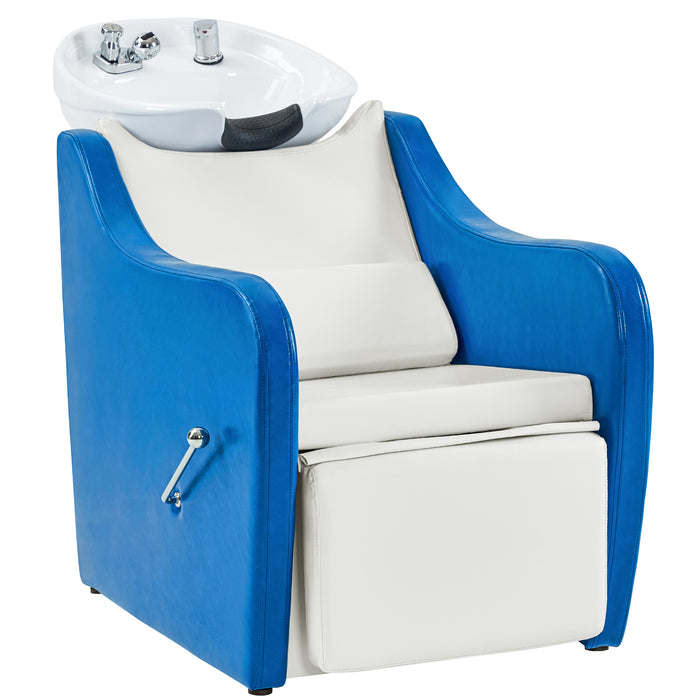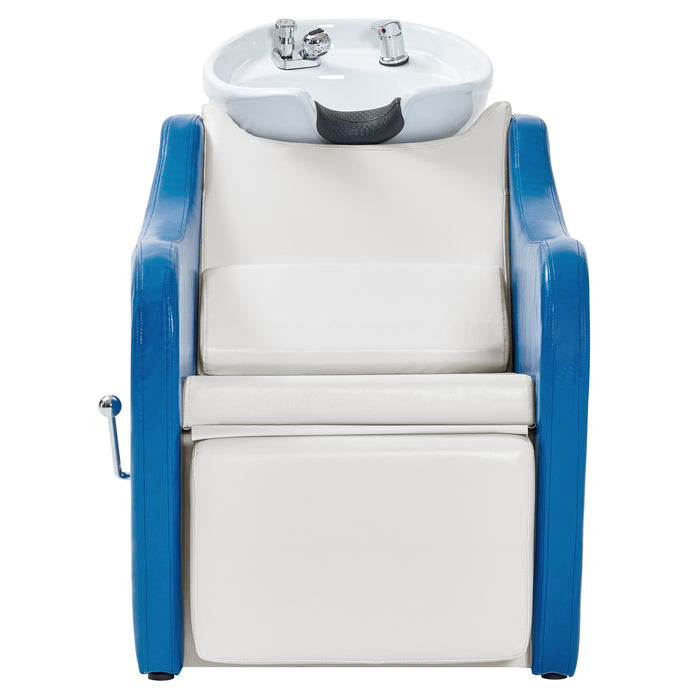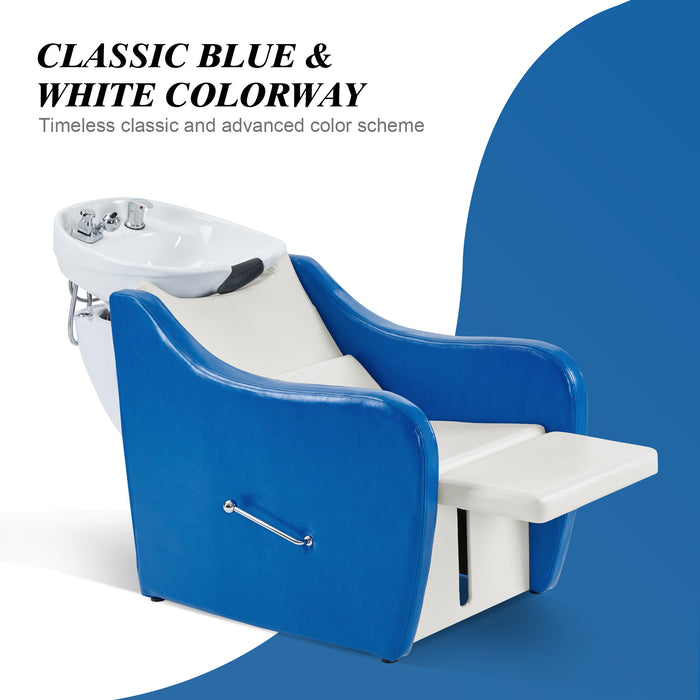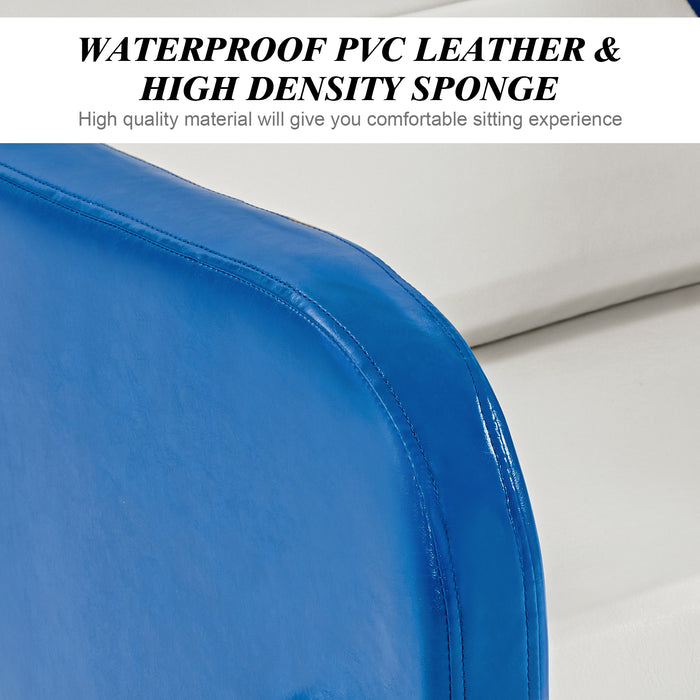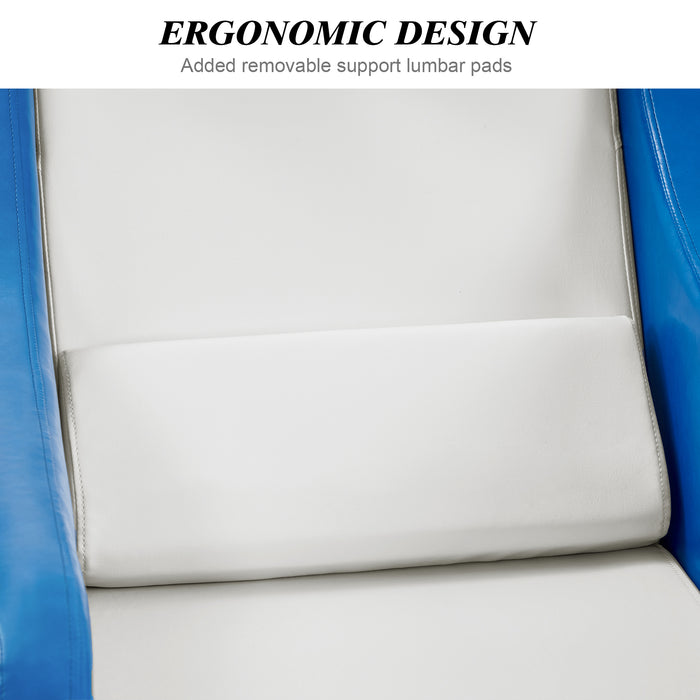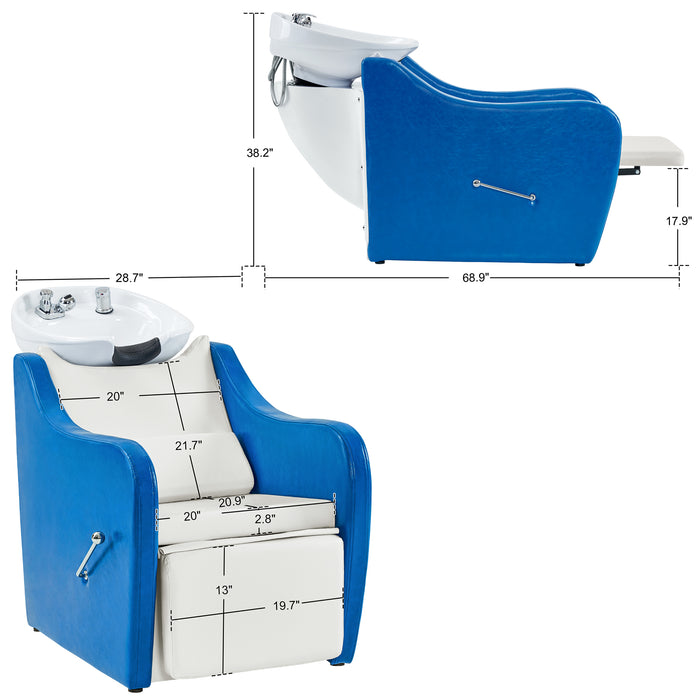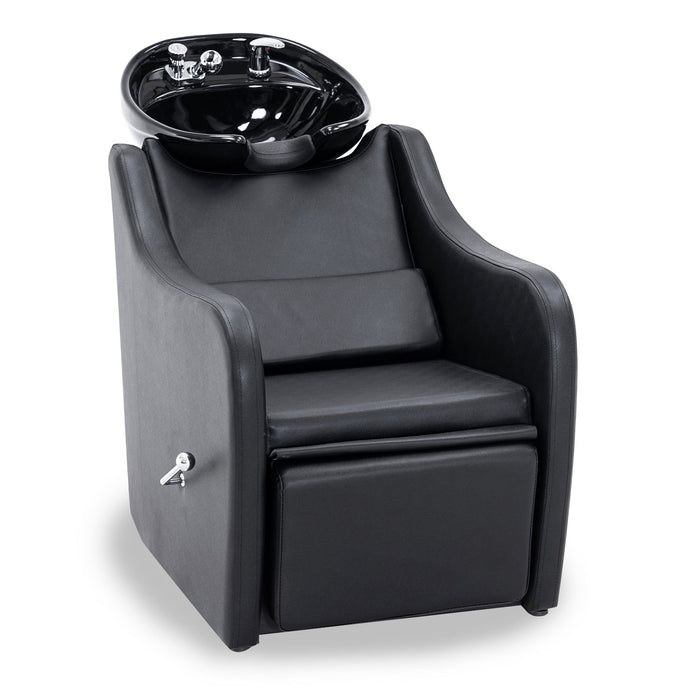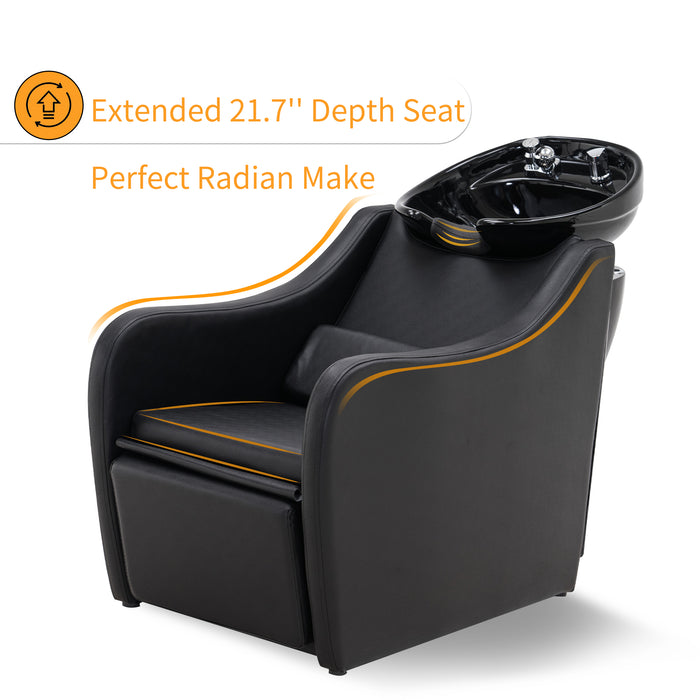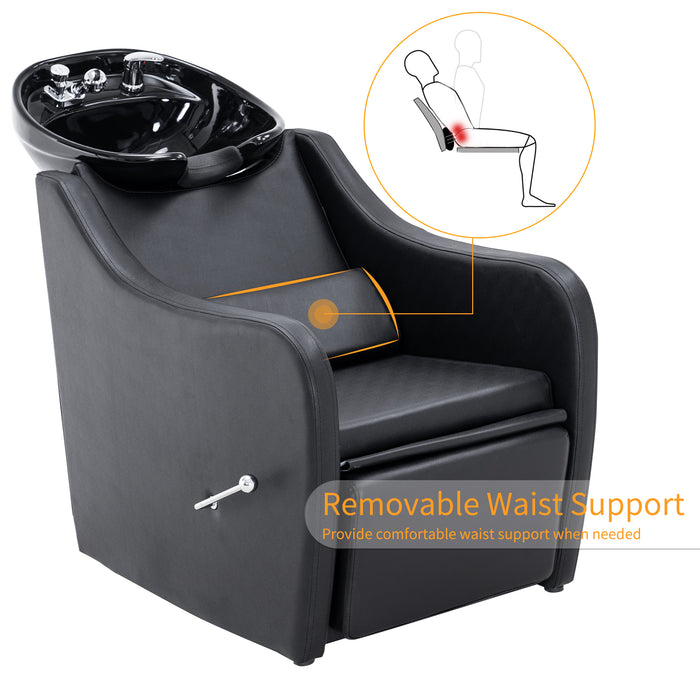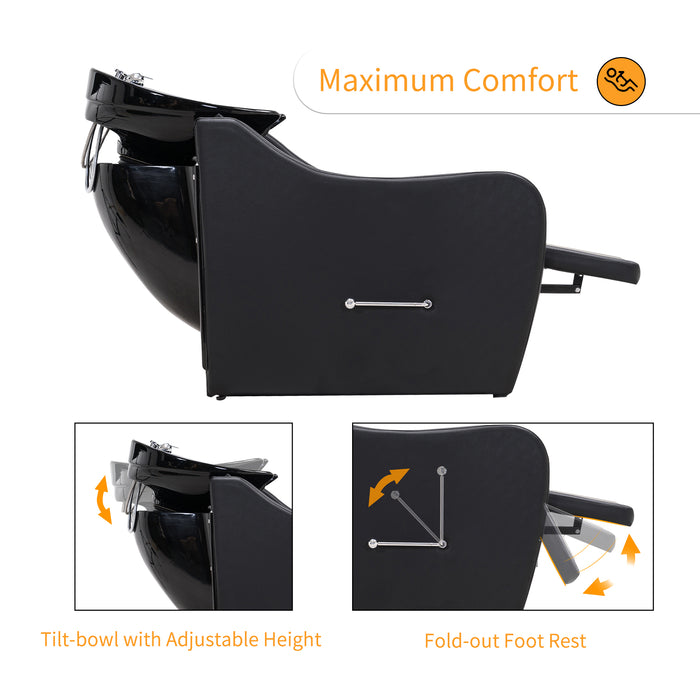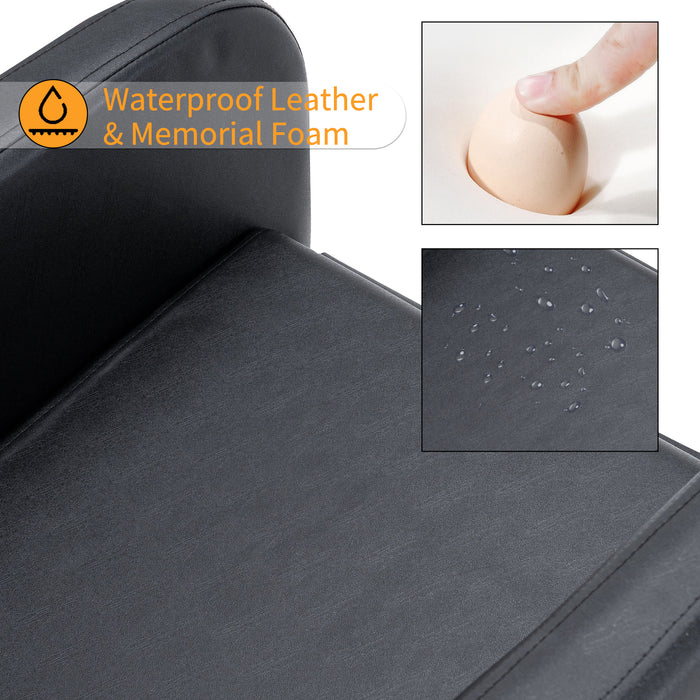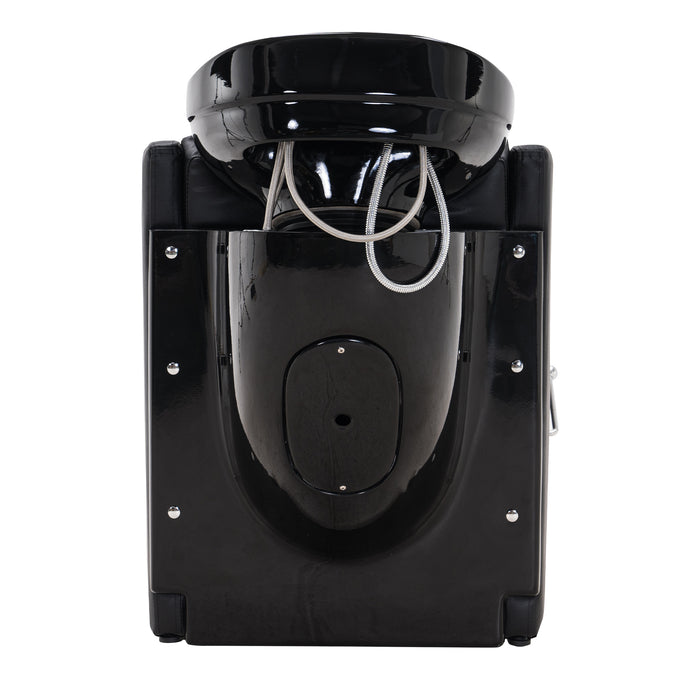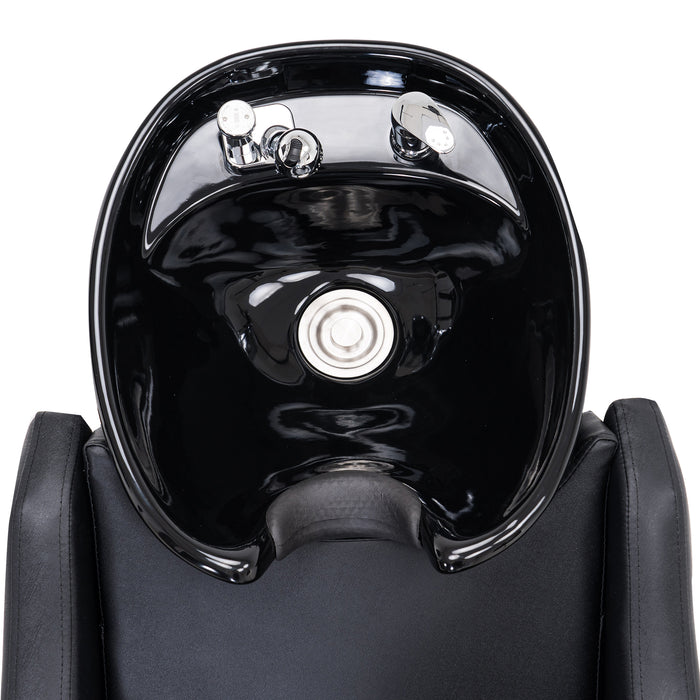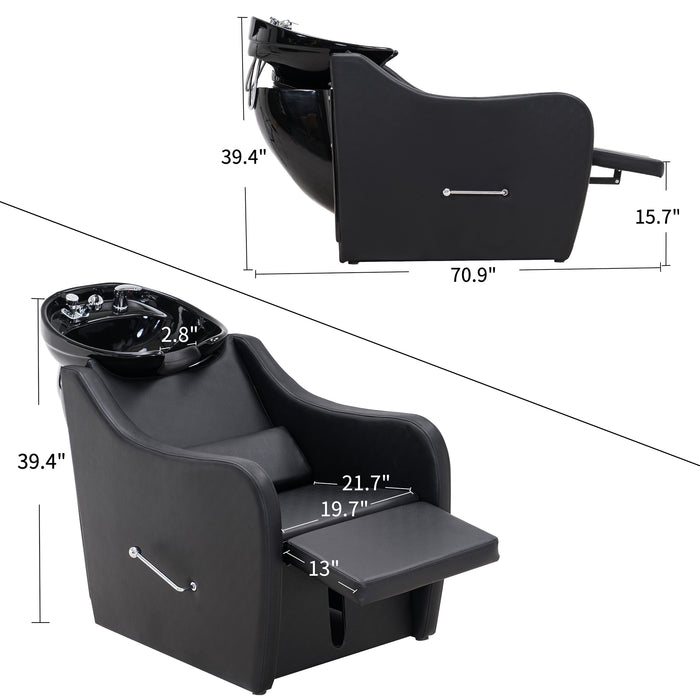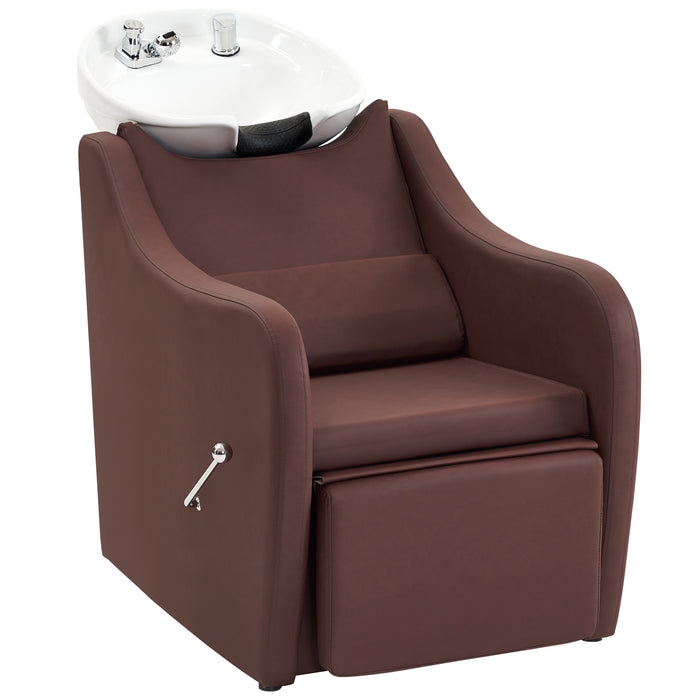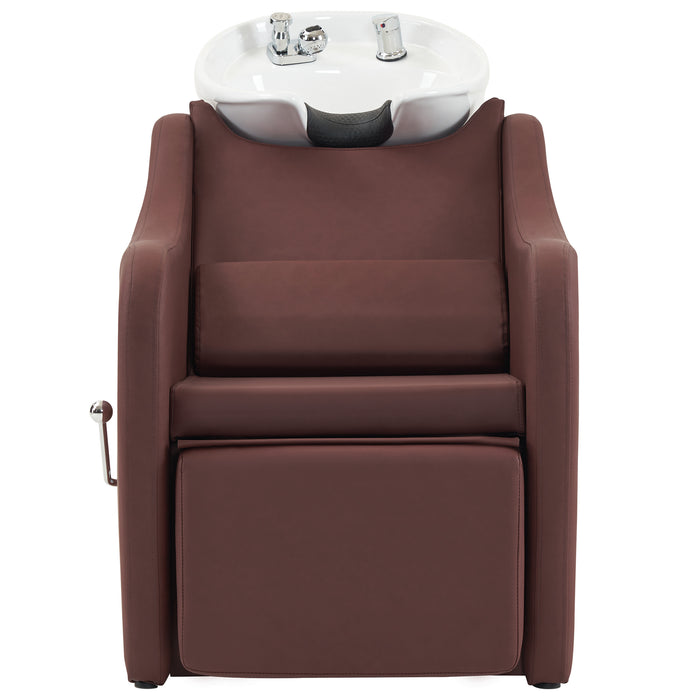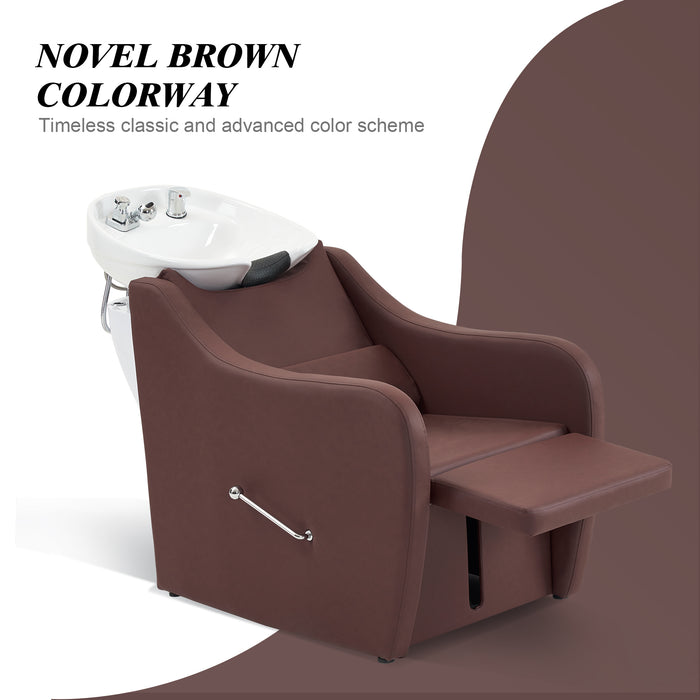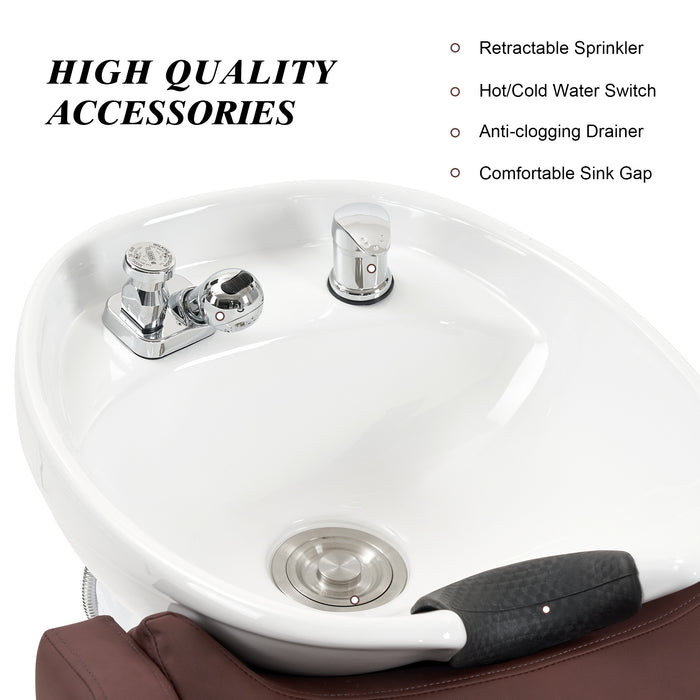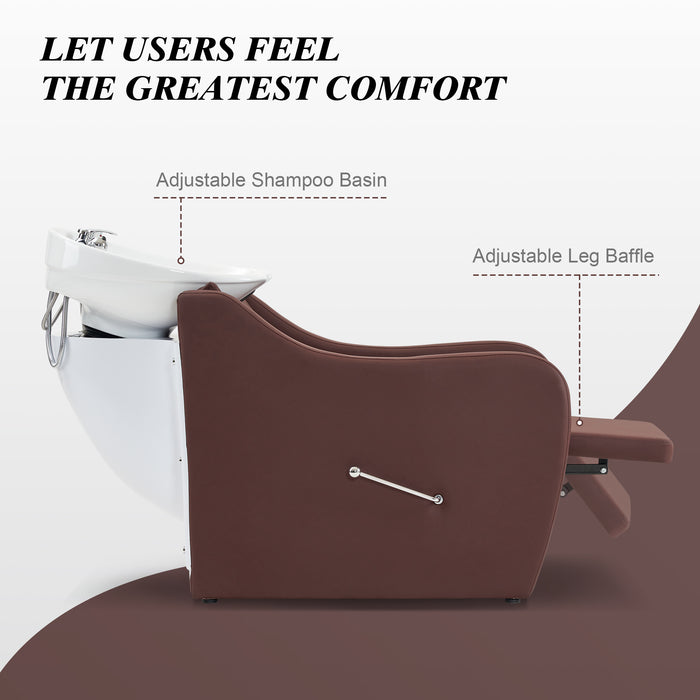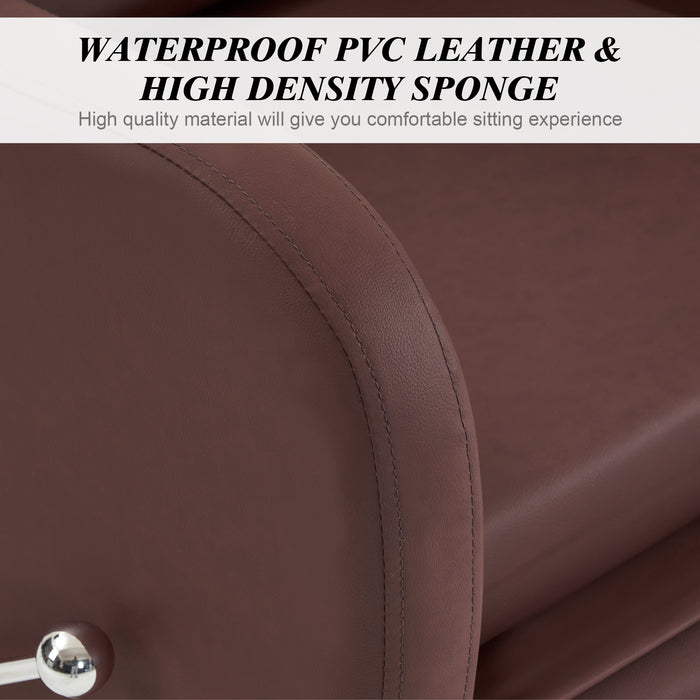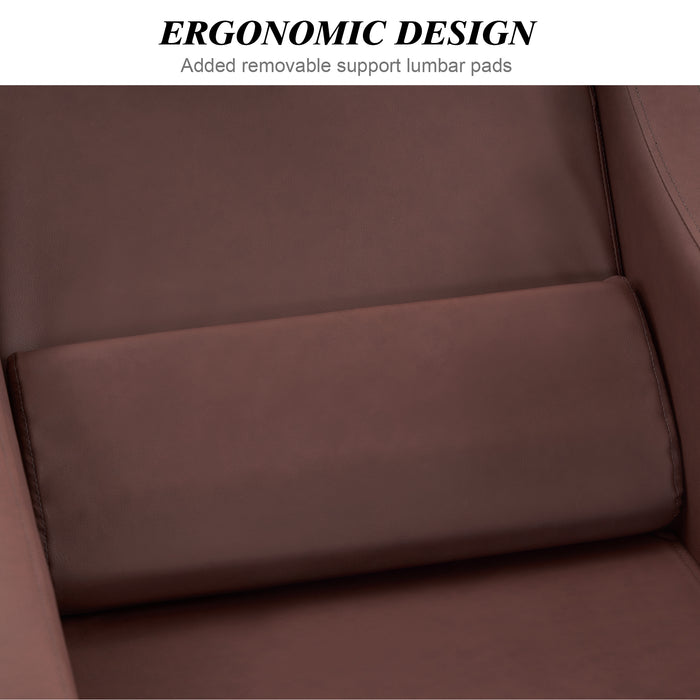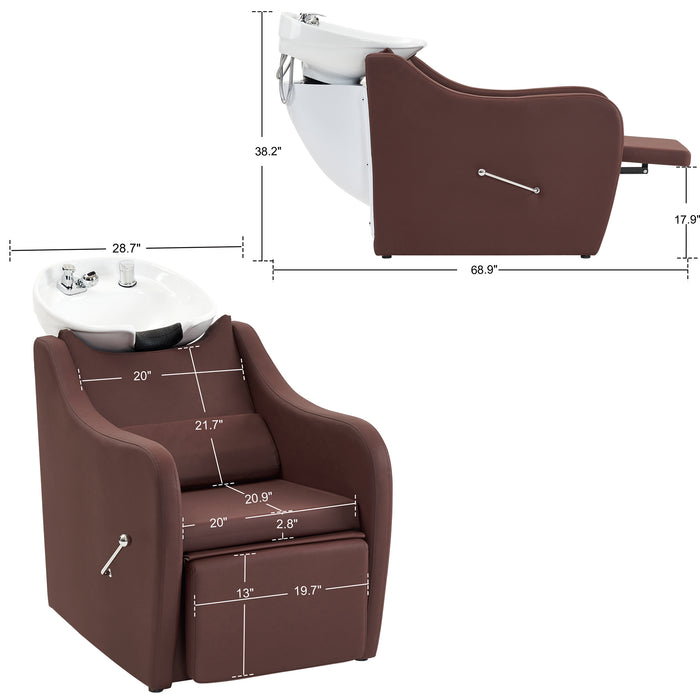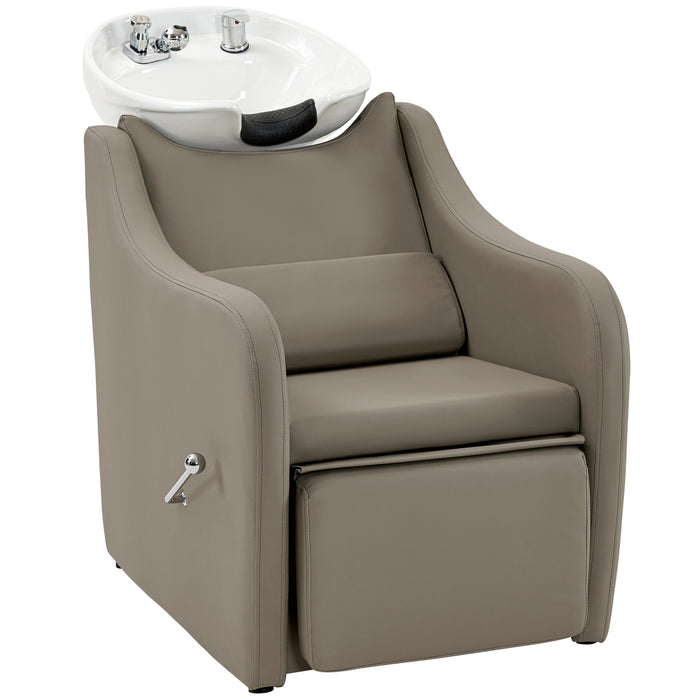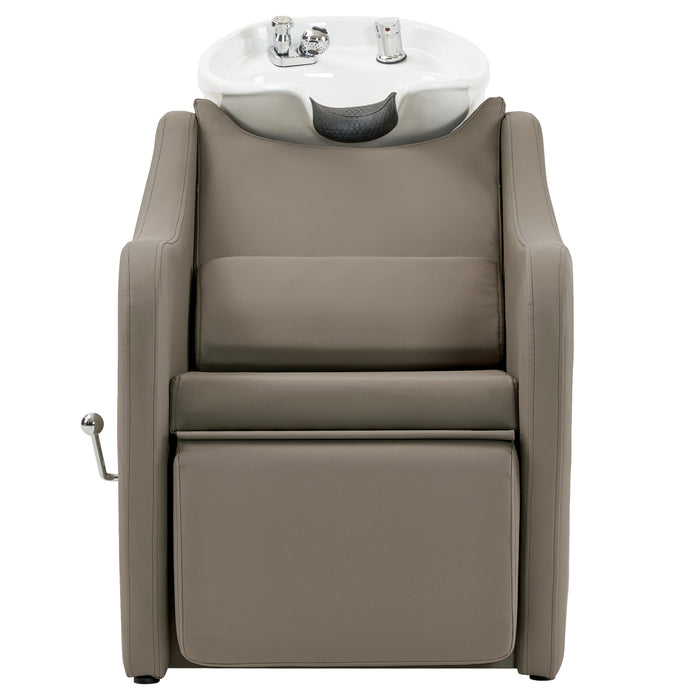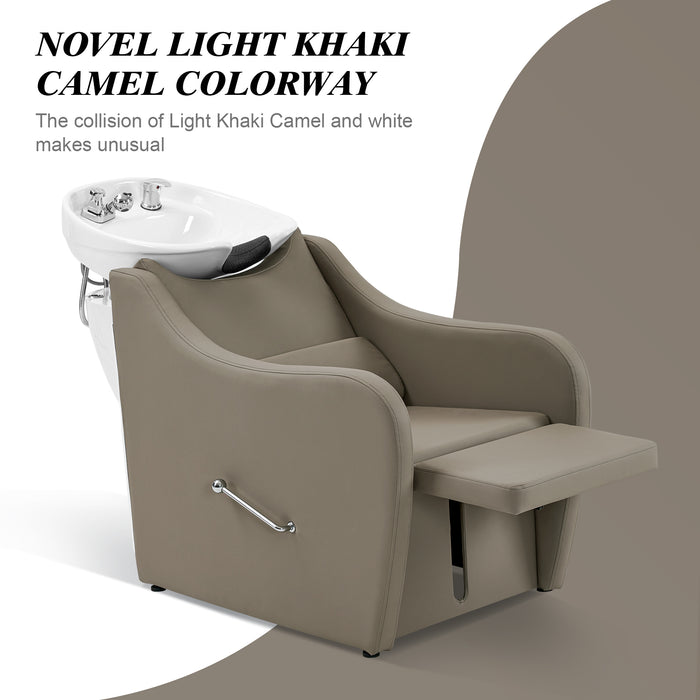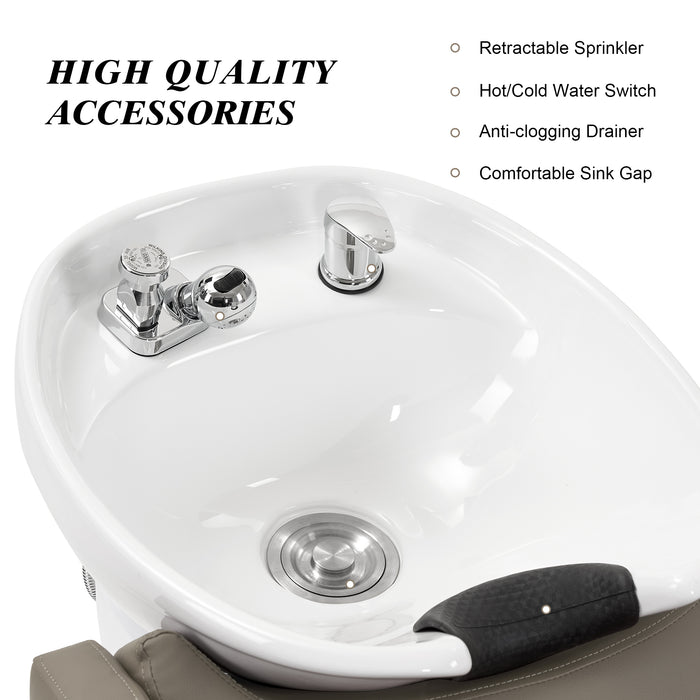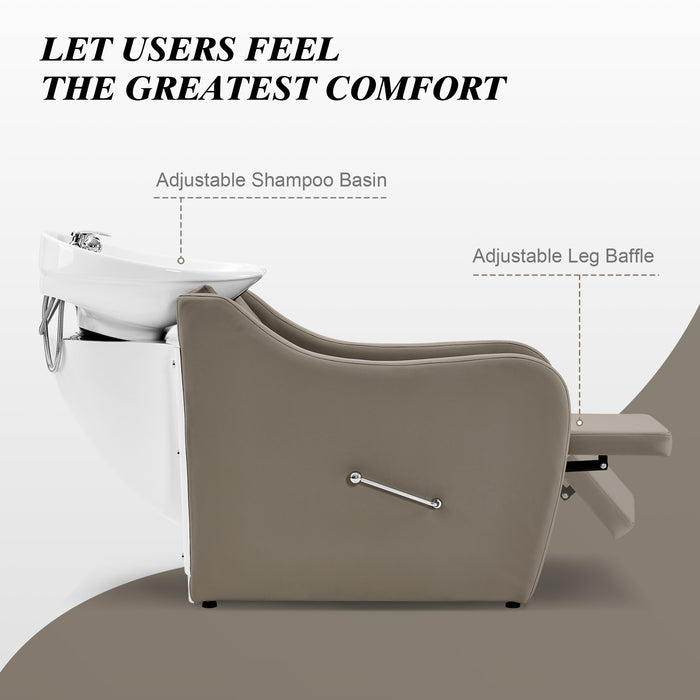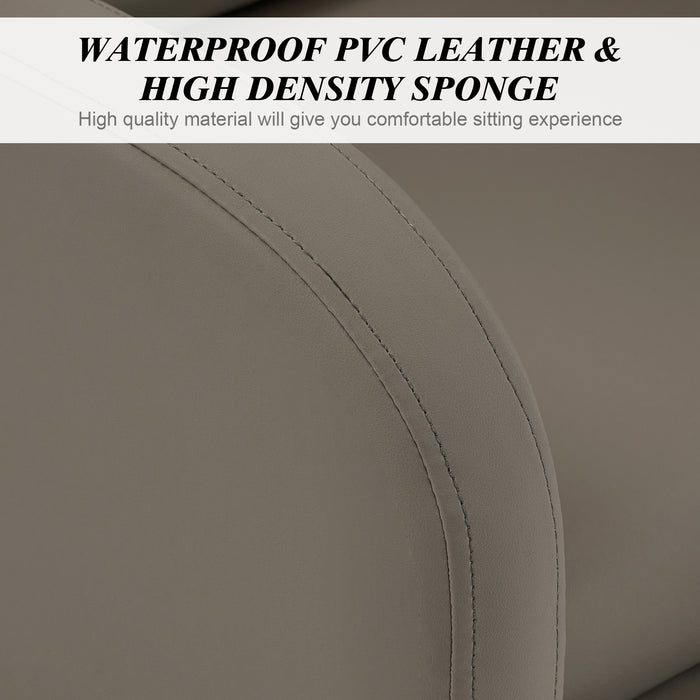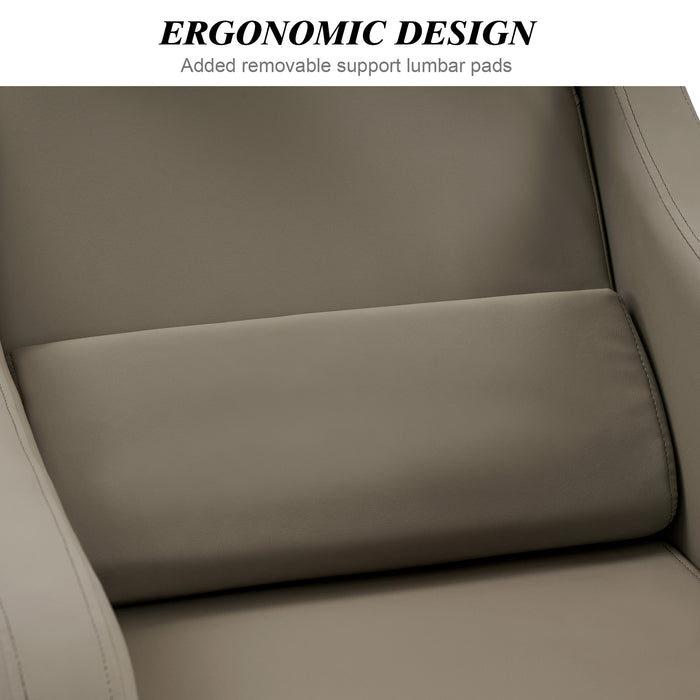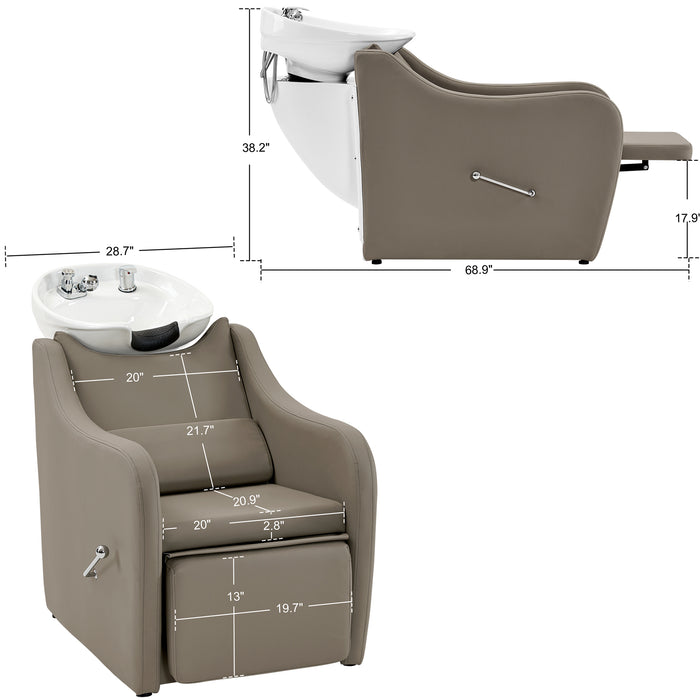 BarberPub Shampoo Barber Backwash Chair Extended, Ceramic Shampoo Bowl Sink Chair Station for Spa Beauty Salon 9090
Pre-sale: 6154-9090 caramel will be in stock on 11/25/2023.
Item Description:

This classic and deluxe shampoo unit would be a perfect addition for Barbershop, Beauty Salons, Tattoo Parlors and more.Textured PVC leather with highly elasticity sponge provides great comfort. You and your client will love the luxury and comfort from this timeless example of quality.
Product Updates
If you don't know much about this product, you can take a look at our previous version: 6154-9089)
The seat depth has been lengthened, from 17.7'' to 22'' providing a choice for larger customers.
Added removable support lumbar pads to make shampooing a treat.
Item Feature
Fastidious Materials: Solid wood frame + high-elastic sponge + enhanced PVC leather +high-quality fiberglass+ high-quality ceramic + UPC standard sprinklers.
Great Comfort: A fold-down foot rest can be achieved by pulling on the chrome handle to bring the full length of the seat out to 35 inches, which releases legs completely. Featuring a tilt-bowl with adjustable height so you can easily adjust the chair for maximum comfort.
Modeling Human Nature: The design of streamline body structure with perfect radian make it elegant and relaxing for customers to lie down. The 22-inch seat depth brings more space and the presence of removable support lumbar pads which can relieve stress and fill the lumbar vertebrae.
High Quality Leather: The chair features enhanced PVC leather, with a smooth surface and a slight sense of friction. It is waterproof but also easy to clean and wear resistant.
Stellar Service & Warranty: The chair comes with the best condition and package before shipping out. 1- Year Warranty to protect your shopping experience. Should you have any query, please feel free to contact us and we will help you immediately.
Item Specifications
Overall Dimension(without the fold-down footrest): 25''(W) x 58''(D) x 39''(H)
Overall Dimension(including the fold-down footrest): 25''(W) x 71''(D) x 39''(H)
Seat Area: 19.6''(W) x 22''(D)
Backrest Area: 19.6''(W) x 17.7''(H)
The Distance Between Two Armrest: 25.2''
The Height from the floor to the armrest:25.2"
The Height from the floor to the top of the bowl: 39"
Bowl Dimension: 23.6''(W) x 20.0"(D) x 7.9"(H)
The Depth of The Bowl: 5.5''
Support Lumbar Pads Dimension: 19.6''(W) x 7.9''(H) x 2.4''(D)
Weight Capacity: over 500lbs
GW/NW:154/139Lbs
Buyer Reading
Easy Assembly Required
Package Quantity: 3
This item includes a shampoo chair, a ceramic shampoo bowl, a UPC standard single handle faucet, a shampoo hose, a shower head, a strainer and a vacuum breaker.
Warranty Information: 1 year warranty
BarberPub Return Policy
This item come with a 30-day return/replace policy. During this time, we will cover the shipping cost of return and replacement for defective and damaged chair, through provide pre-paid return label or pick up service for customer's convenience.
Note: Please disassemble the chair before you return it otherwise there will be a huge cost as oversized.