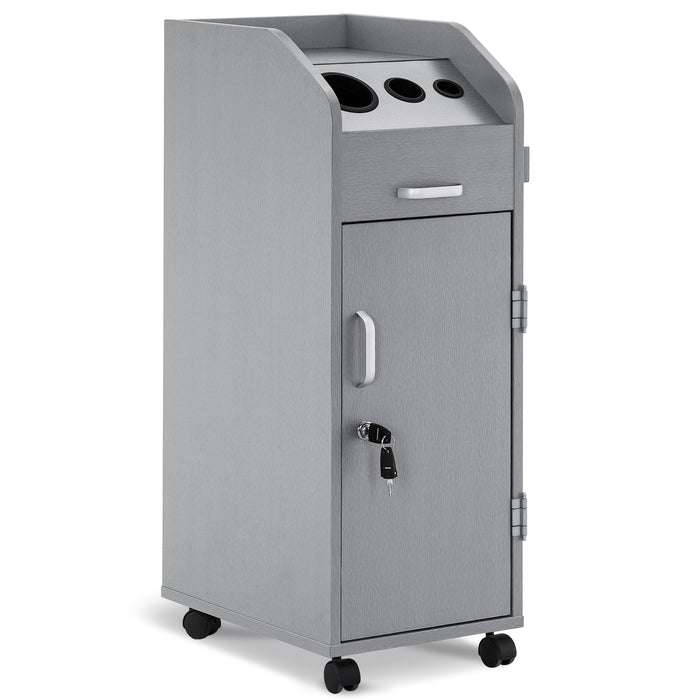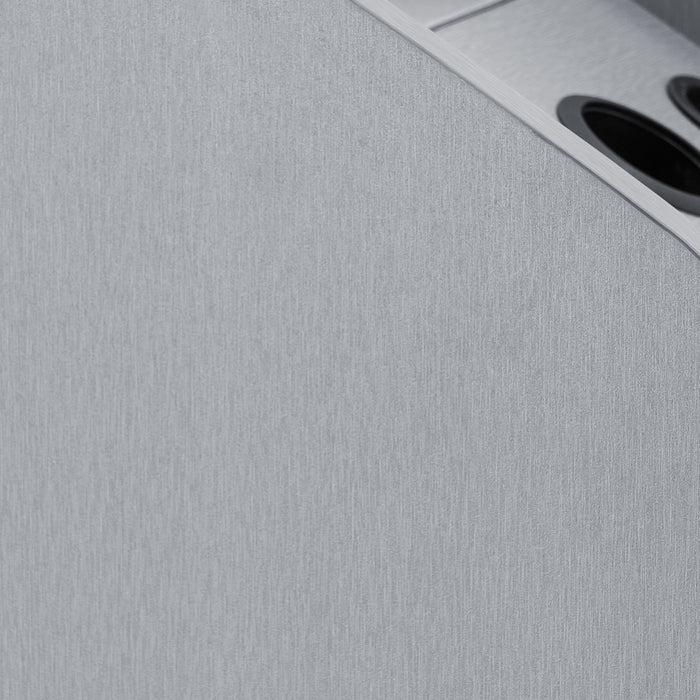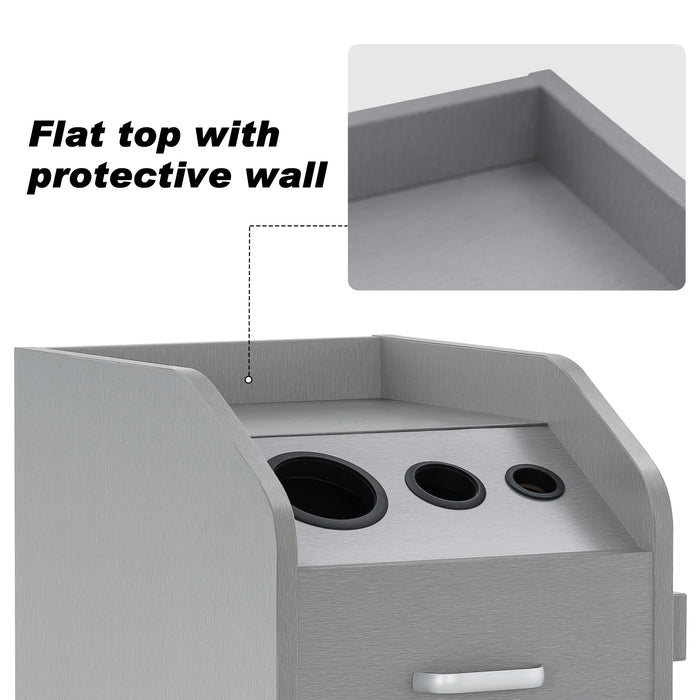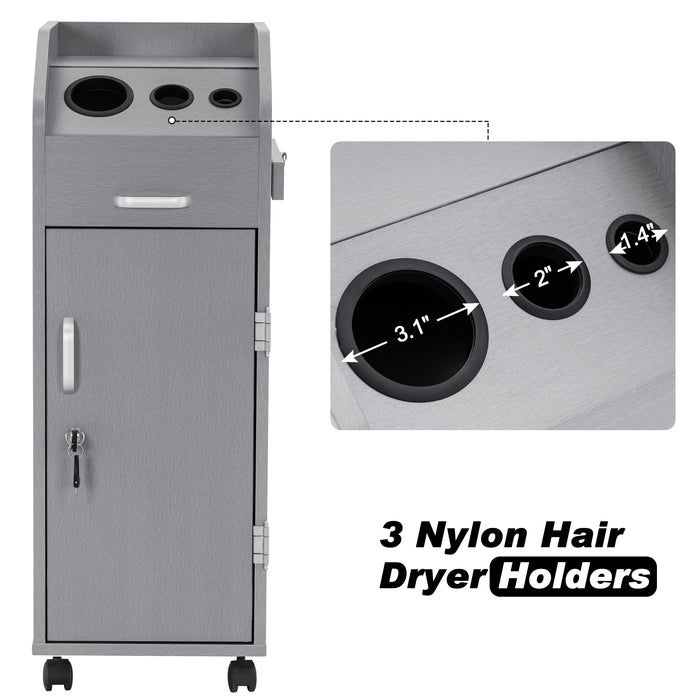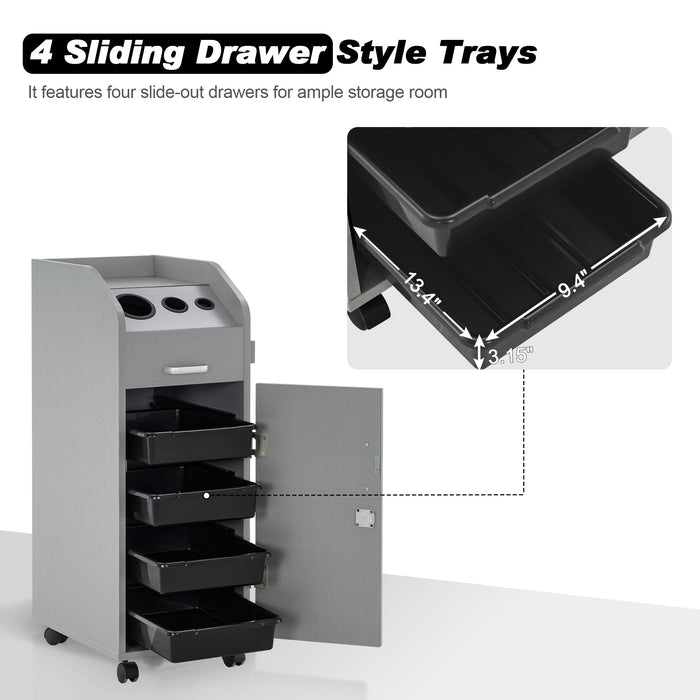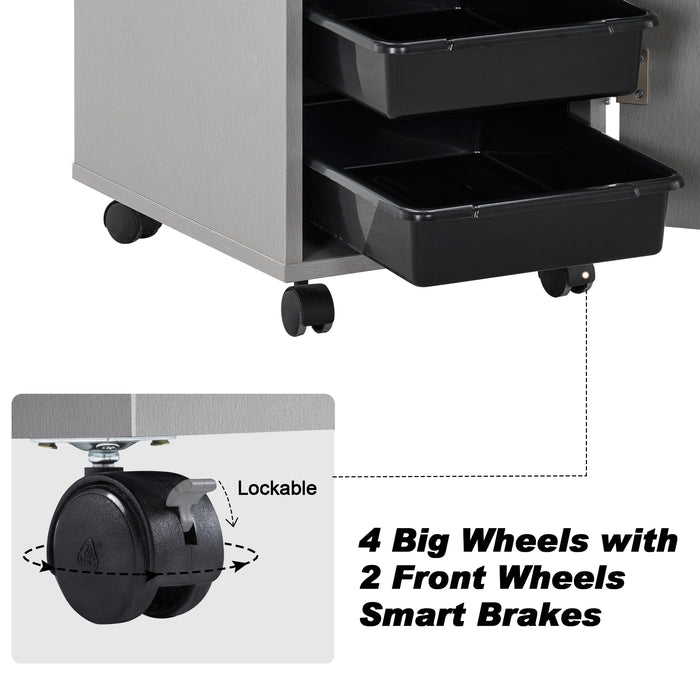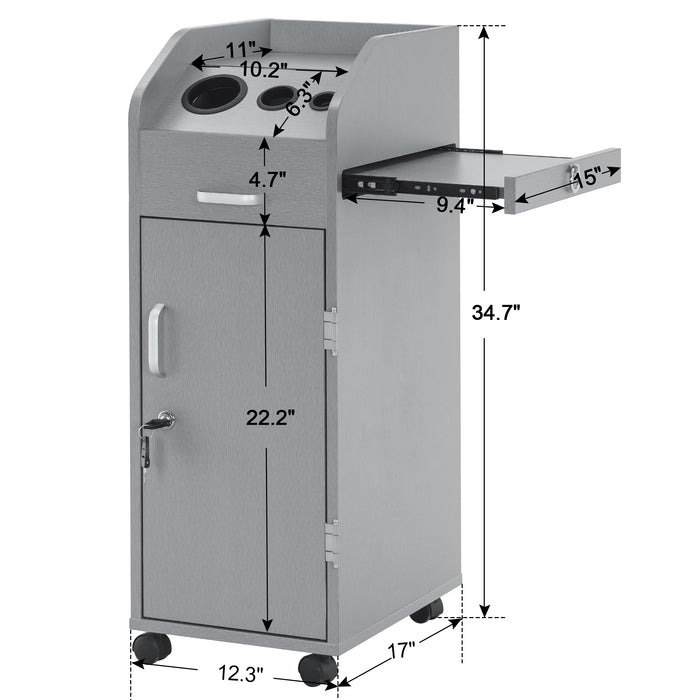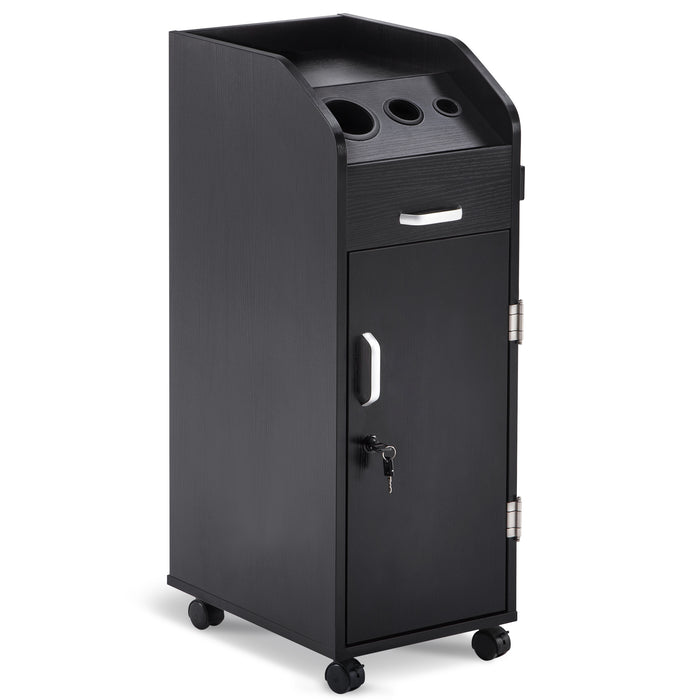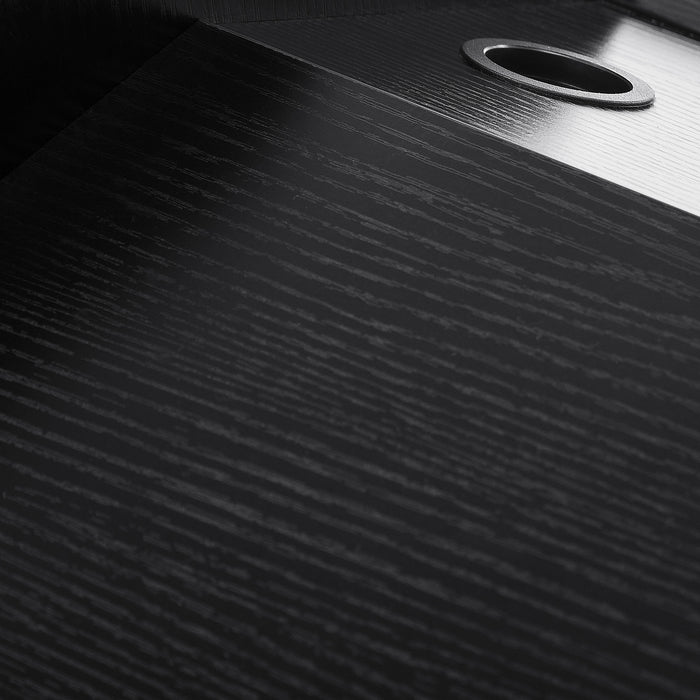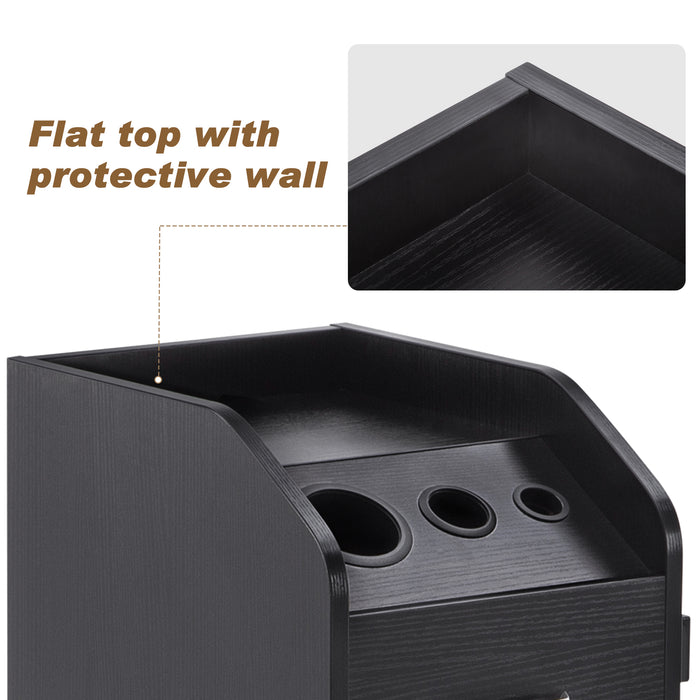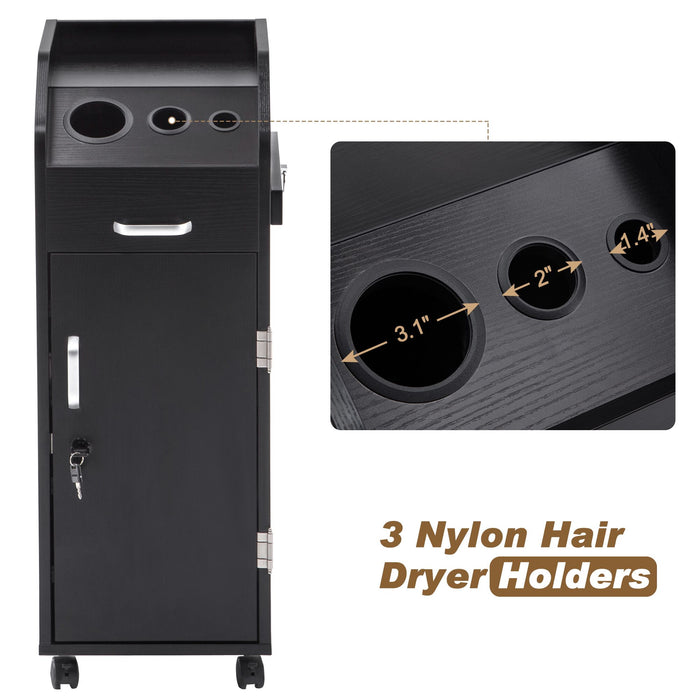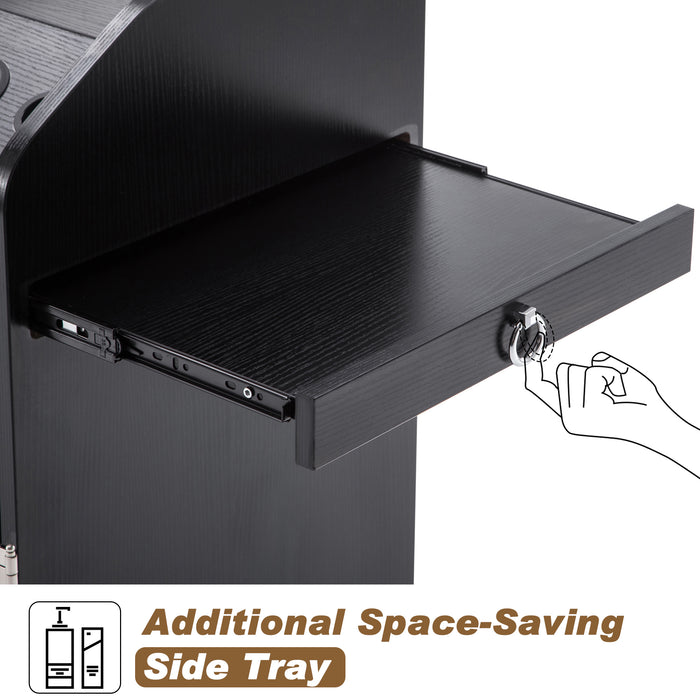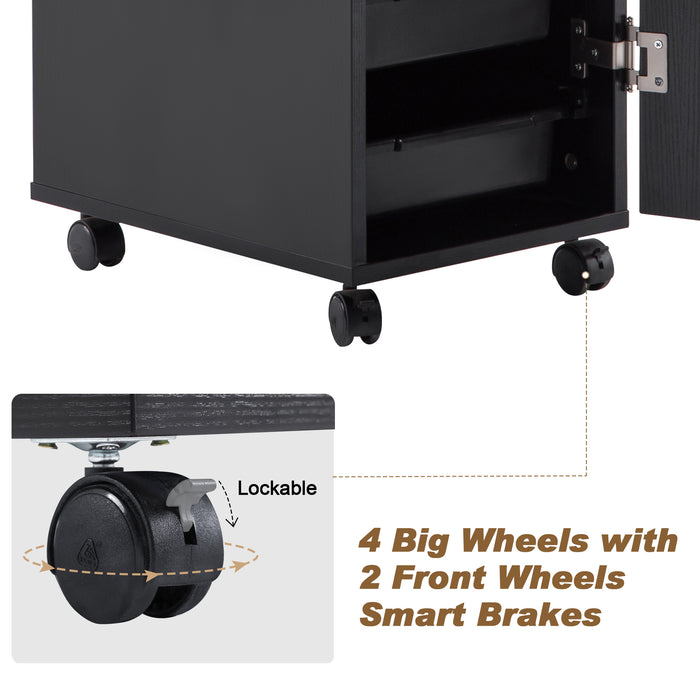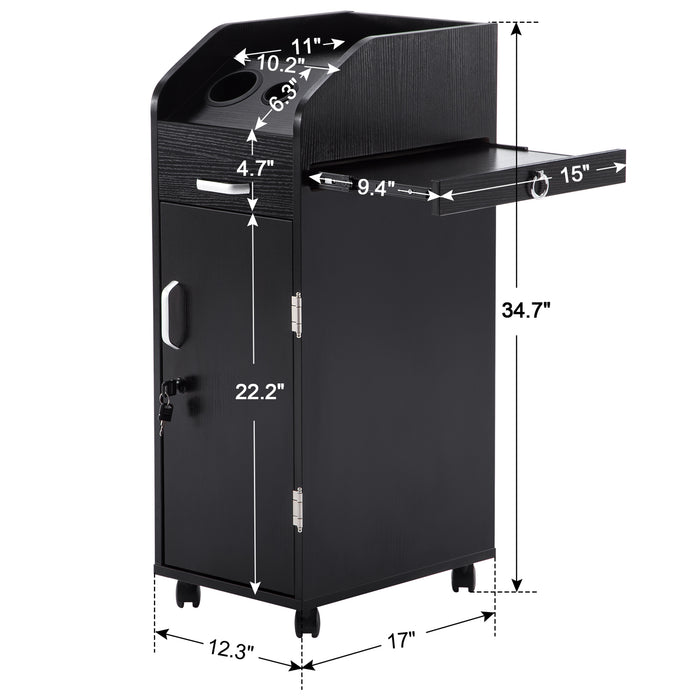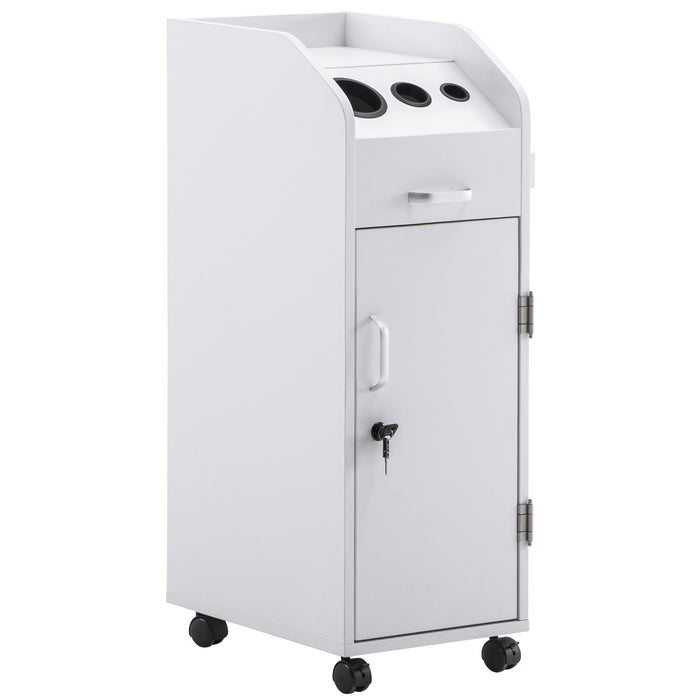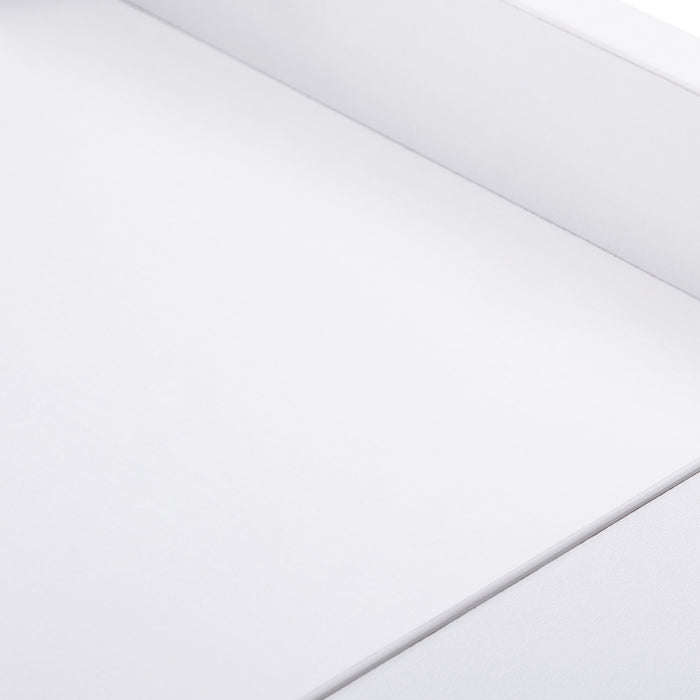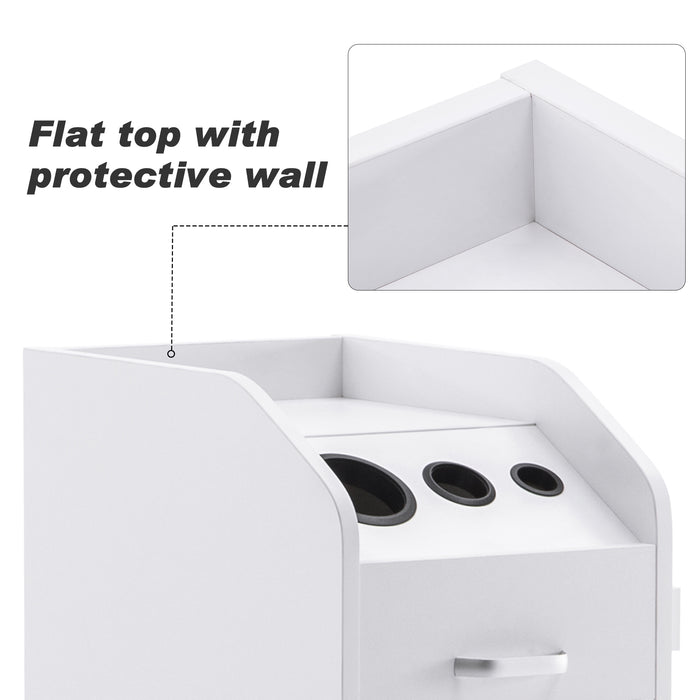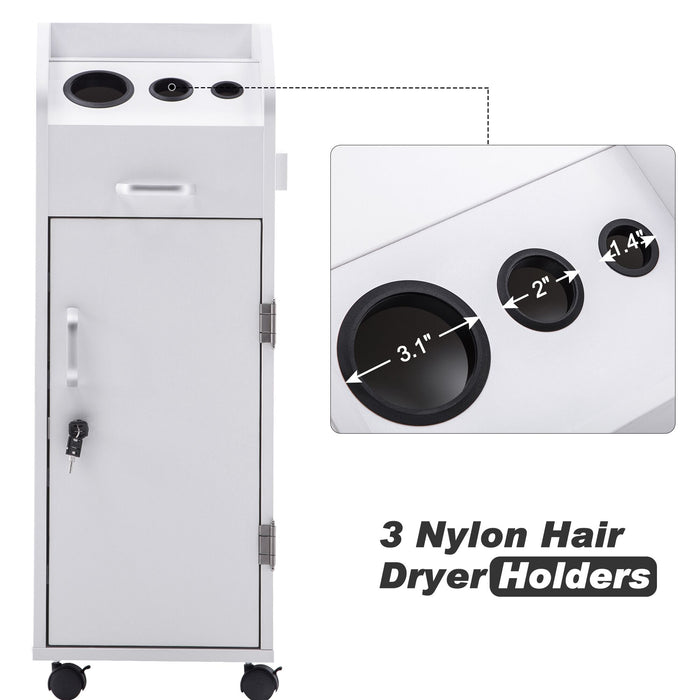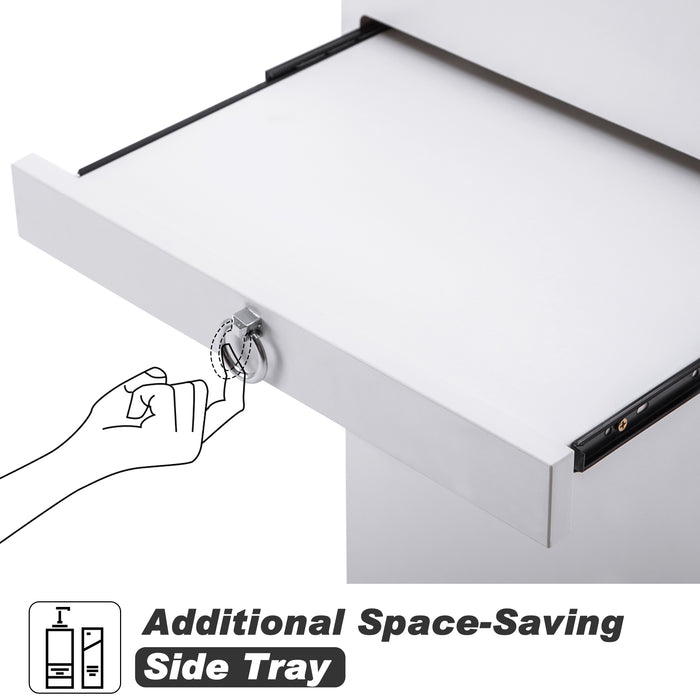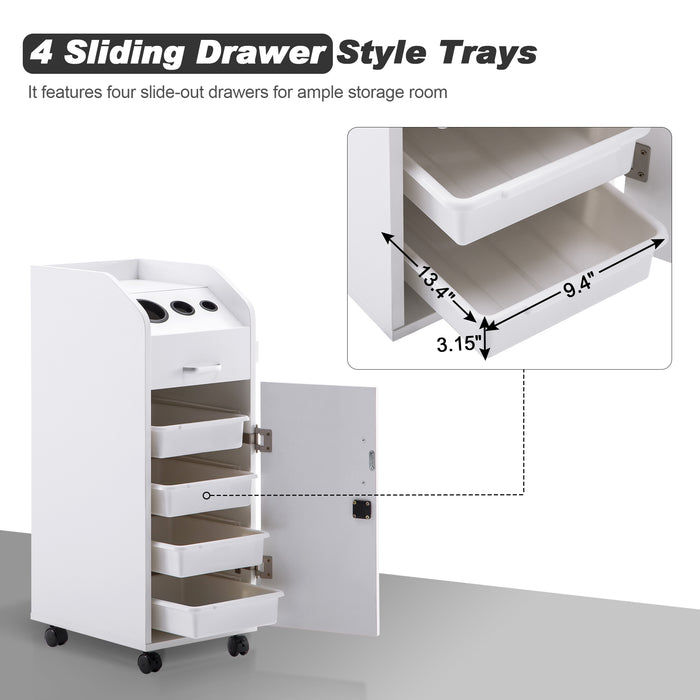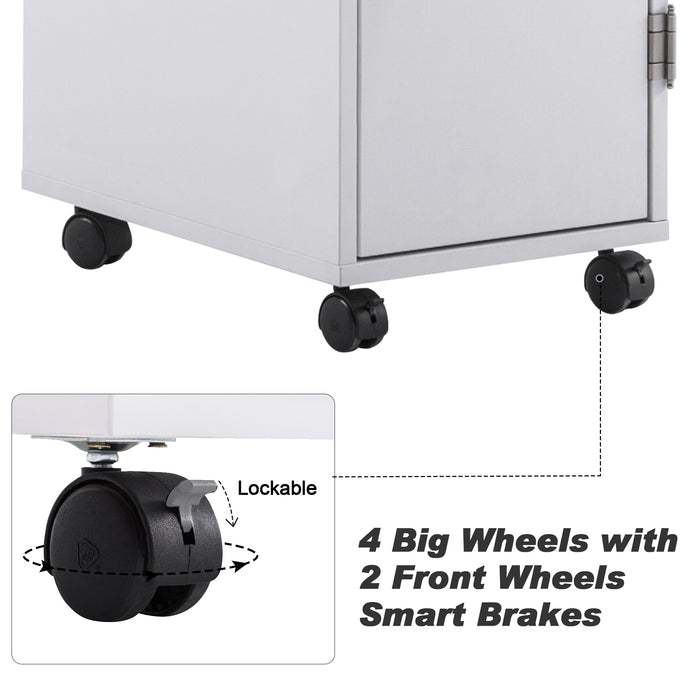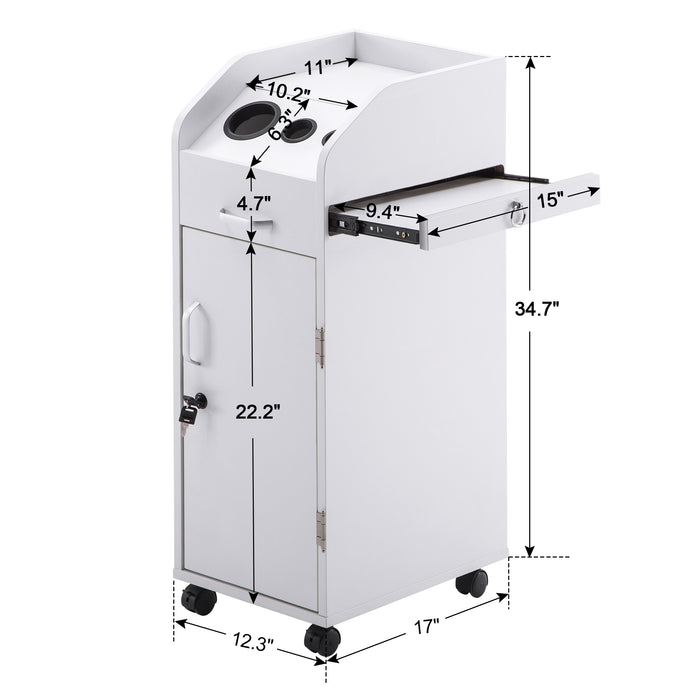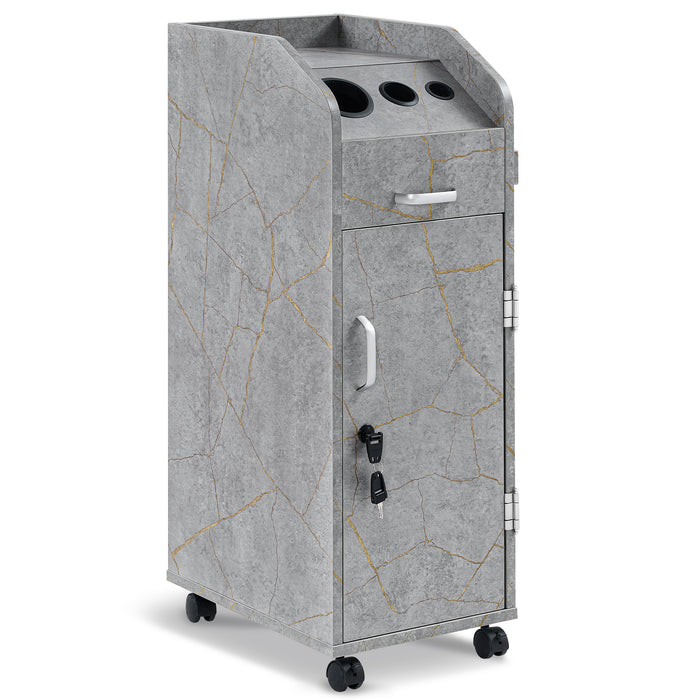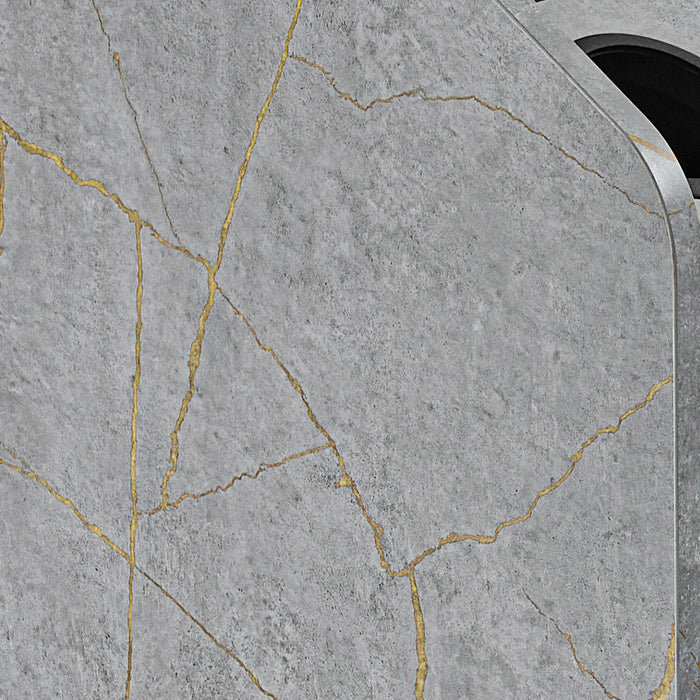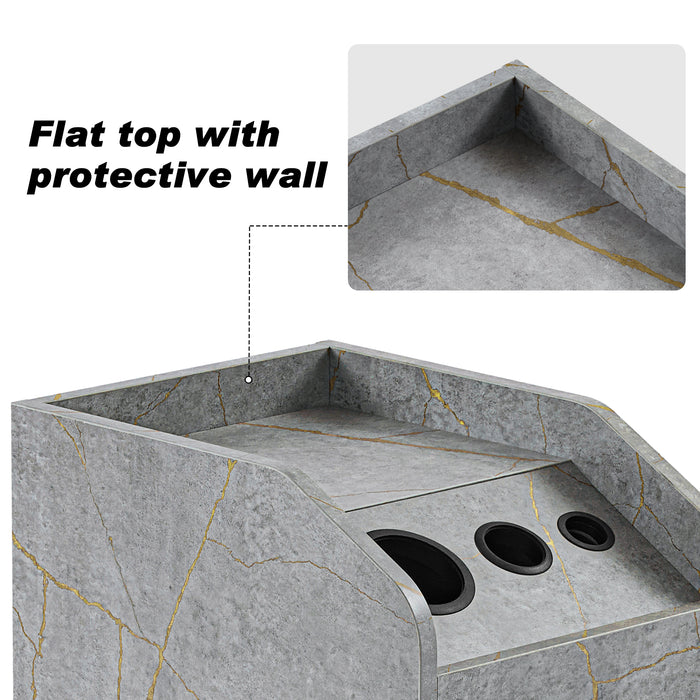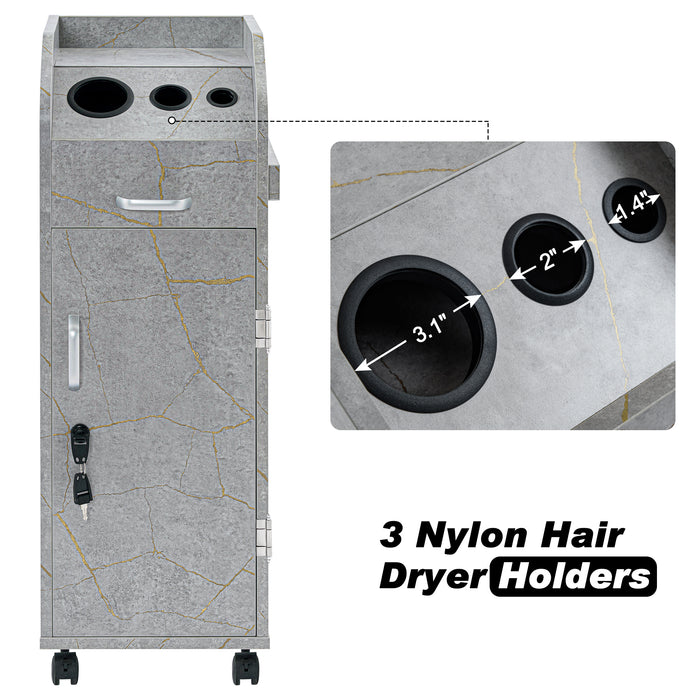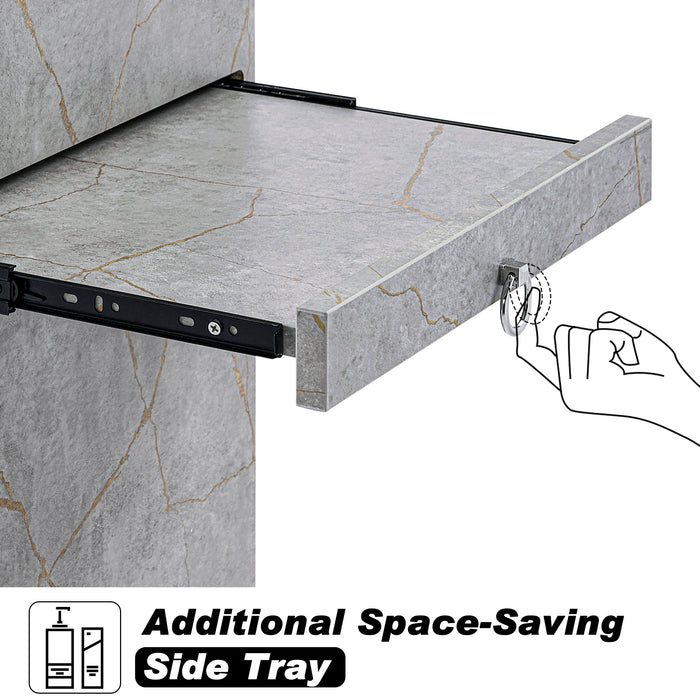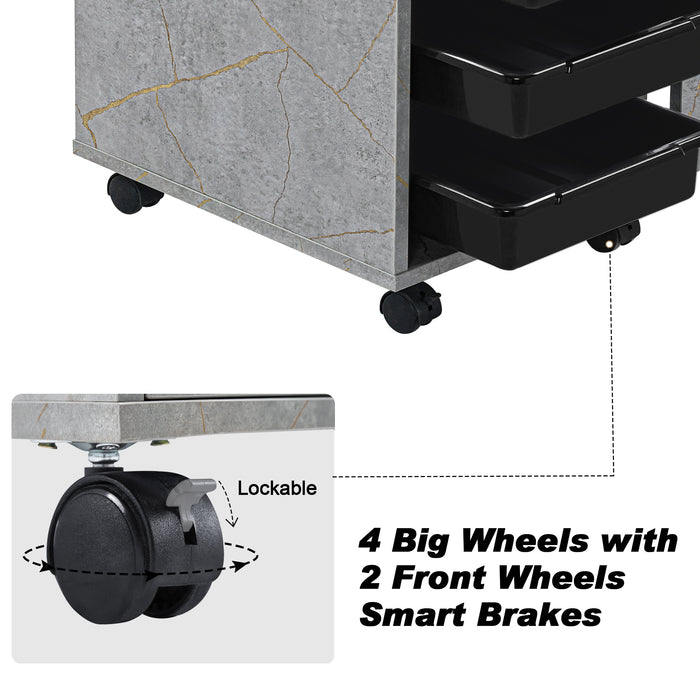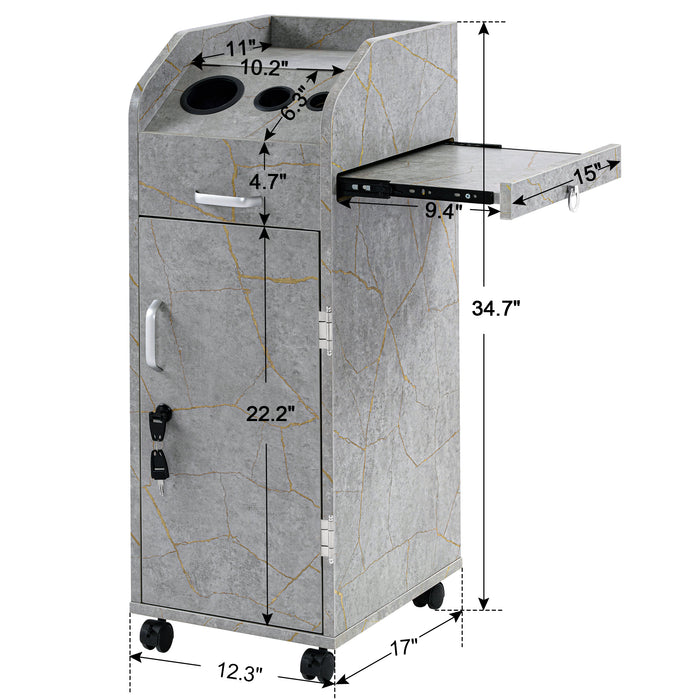 BarberPub Beauty Salon Trolley Storage Cart Hair Dryer Holder Stylist Equipment with Lockable Rolling Wheels, Drawer 2011
The Black product is a pre-sale product now, the estimated restocking date is Nov 19. Sorry about the inconvenience.
Items description
This rolling accessory trolley provides plenty of compartments for storage of tools and equipment. The additional slide tray was set on the side of storage, it give people more space to store something used frequently.
Items features
SPACIOUS STORAGE CAPACITY: There are 4 sliding drawers tray for your daily need. Each drawer measure 13.4", 9.4" and 3.15"for ample storage room. It also has 3 nylon hair dryer holes. This holes comes with three nylon rings for your hair tools.
ADDITIONAL SPACE: In addition to 4 drawers and 3 holders, it has a very space-saving and compact storage design, that is the slide tray in the cart which can slide in and out freely.
EASY MOBILITY: This salon car included 4 big wheels with 2 front wheels smart brakes. The trolley rests on four, smooth-rolling swivel casters for easy mobility around the work area
ERGONOMICS DESIGN: To help you manage your place, this rolling organizer has an upgraded flat top. The flat top of the trolley surrounded with expanded 3 side boards are designed to receive or hold more items, allowing the user to expand the work surface. With smooth edge, this beauty table protects people from the accident injures.
STURDY MATERIAL: This storage cart is veneered by sturdy materials(MFC), which make this cart resistant to stain, heat, and water and gives this trolley long life for using.
Item Specifications
Type: 6154-2011
Color: Black/White/Silver
Material: Particle Board
Overall Dimension: 17"(D) x 12.3"(W) x 34.7"(H)
Top Platform Size: 10.2"(W) x 11"(D)
Side Board Size: 15"(W) x 9.4"(D)
Drawer Dimension(Inner): 13.4"(D) x 9.4"(W) x 3.15"(H)
Three Nylon Rings: 3.1"(diameter), 1.9"(diameter), 1.4"(diameter)
Gross/Net Weight: 50/47lbs
Assembly Required: Yes
Buyer reading
Please be sure to inspect your goods at time of delivery for any possible shipping damages, if you saw any damages on the shipment or you did not receive your full order, please let us know first and offer us pictures of damaged part, we will solve the problem as the way you want.
Please check the dimensions of the salon cart before purchase.
Please be sure to provide us with business address for shipping including a valid phone number for contact.
About BarberPub
After nearly ten years of business progress and brand upgrade, BarberPub has been widely recognized by customers. Our goal is to bring customers cost-effective and high-value products with satisfactory customer service. In order to better supplying our U.S.A customers, we have distribution centers.