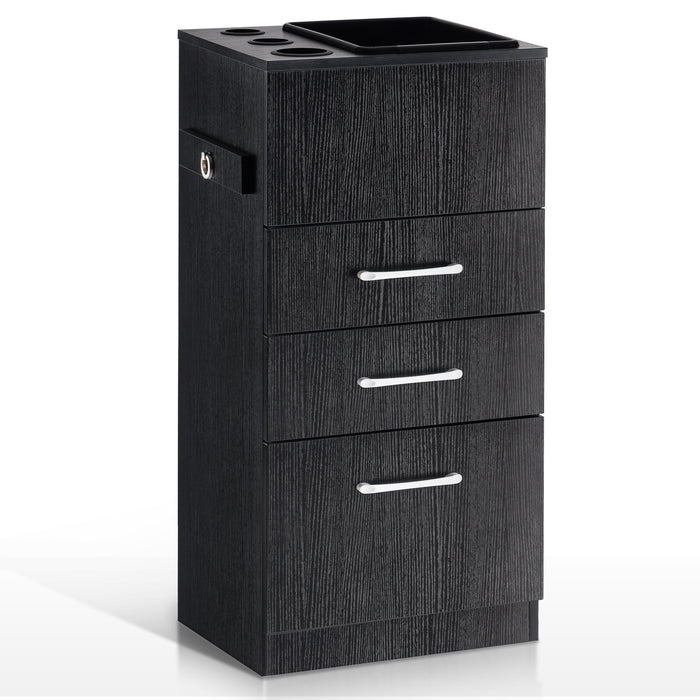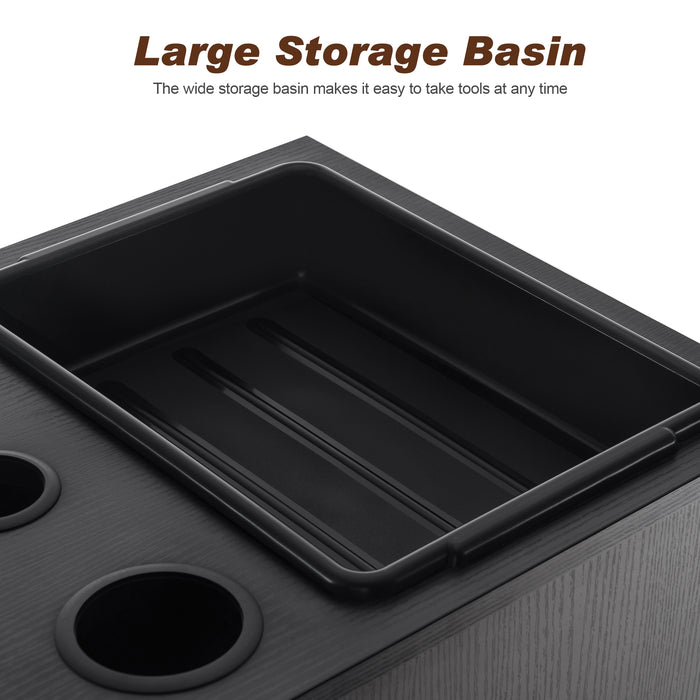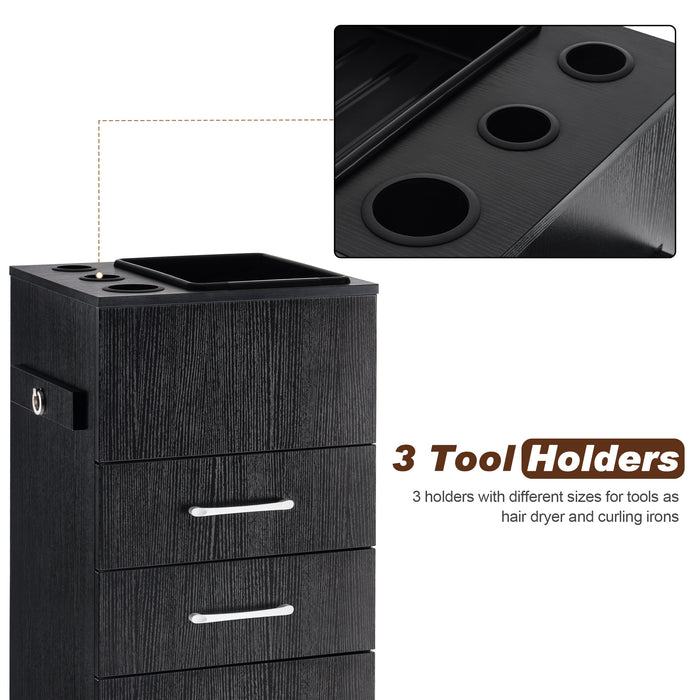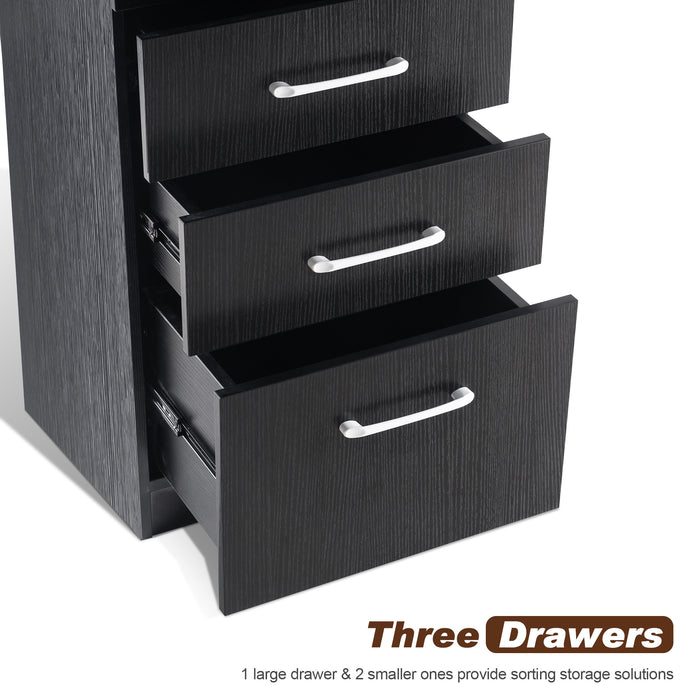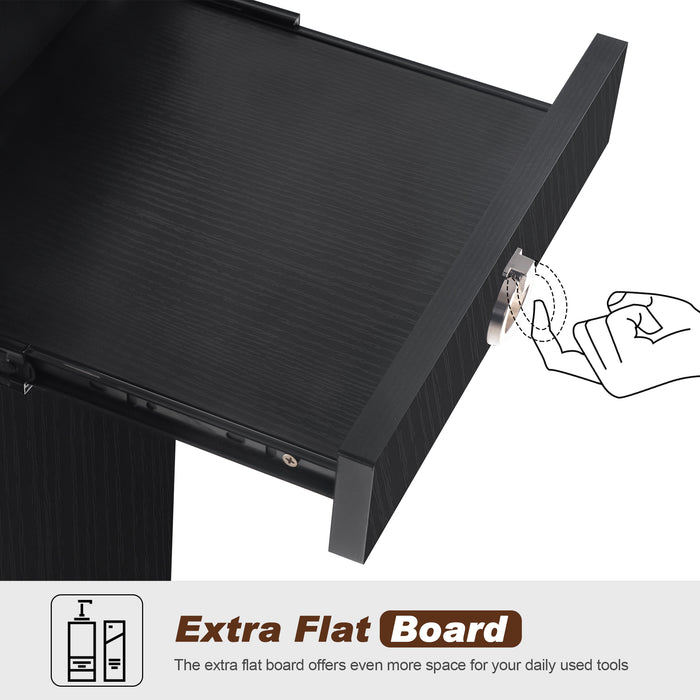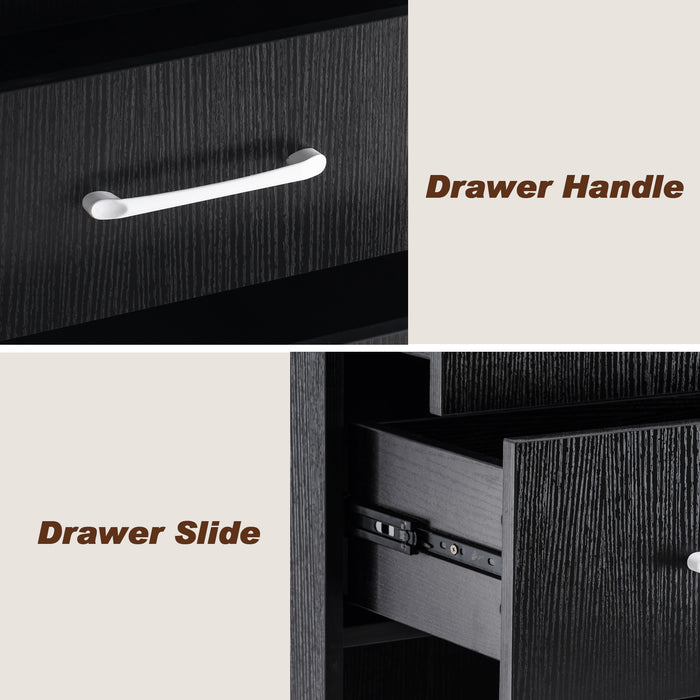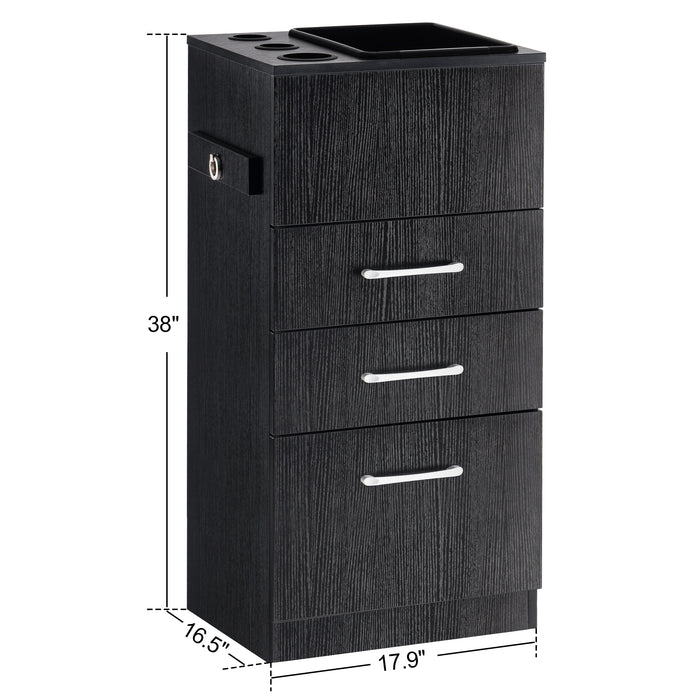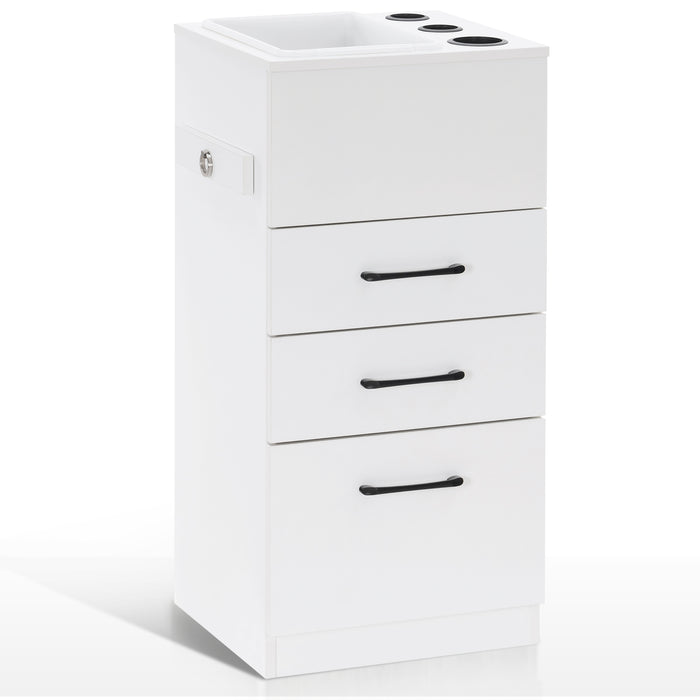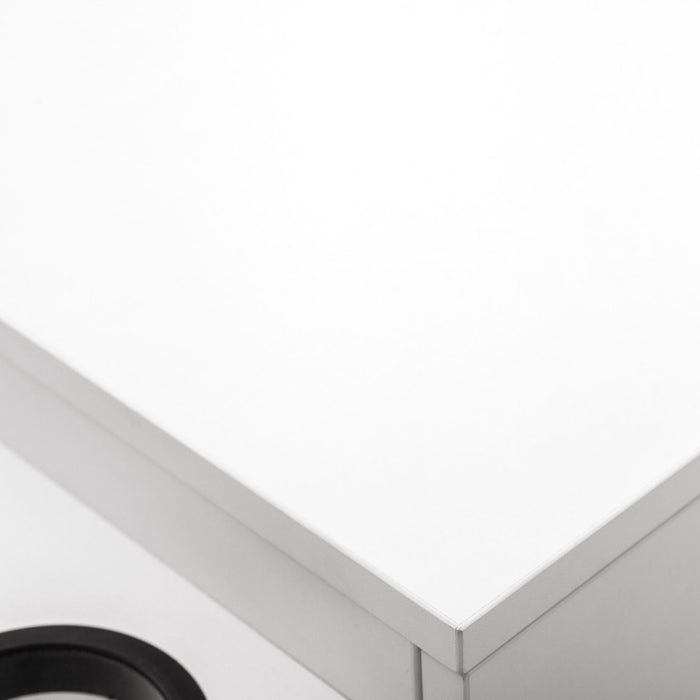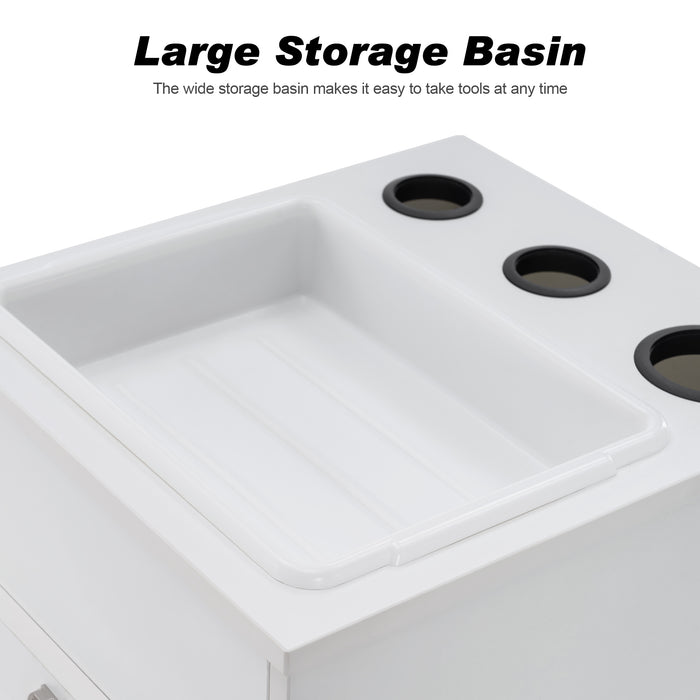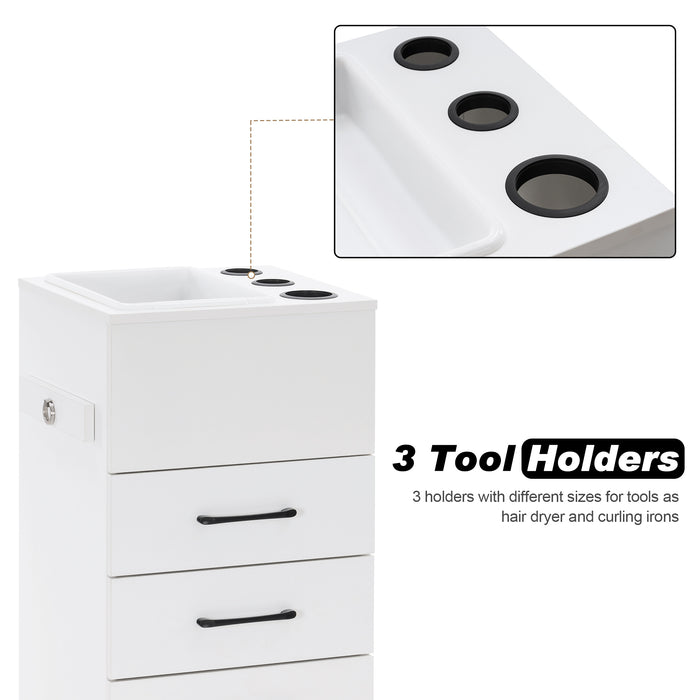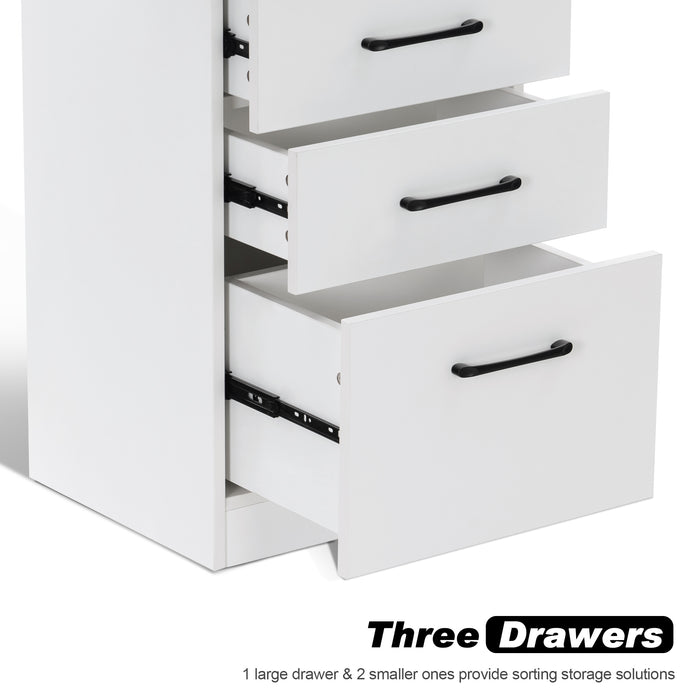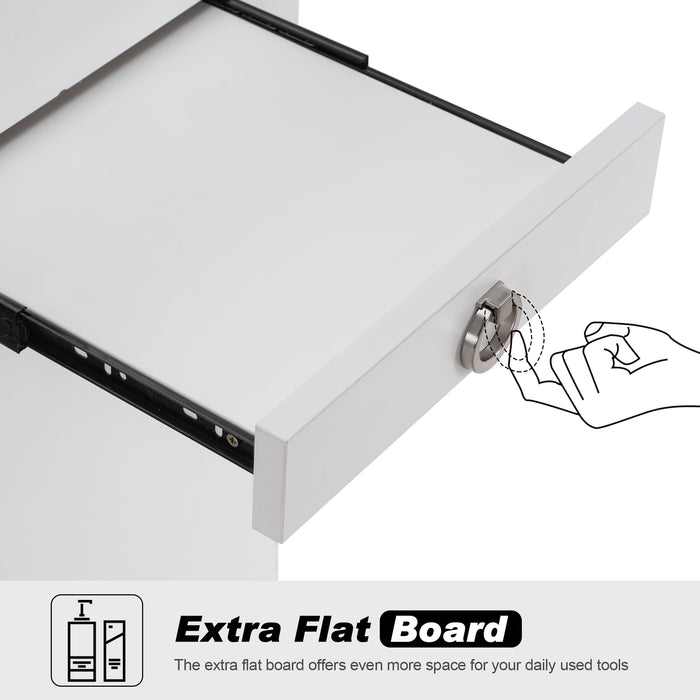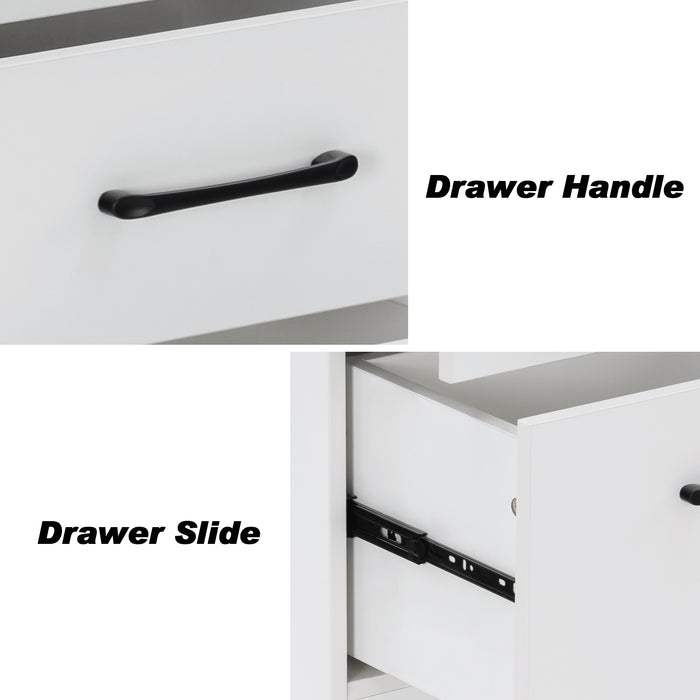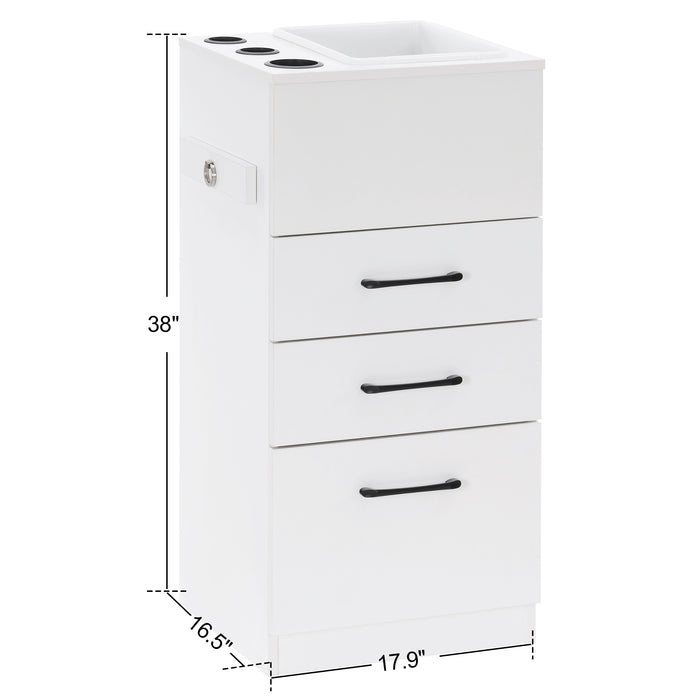 BarberPub Salon Storage Cabinet Beauty Locker Hair Dryer Holder Stylist Spa Equipment with Drawer 2035
Item Description
This salon storage cabinet is the best product you may be looking for with neat appearance and diverse functions. Modern minimalist style and multi-functional design will allow you to fully show your stylist talents. This salon storage cabinet can provide a variety of storage space for your daily-used tools.
Item Features
LARGE STORAGE SPACE- Including a Storage Basin and 3 Hair Dryer Holders. The storage basin on the top will make it easy to reach tools there at any time. Three hair dryer holders of two sizes can store tools, such as curling irons, blow-dryers and other tools.
CLASSIFIED STORAGE-Three drawers with sliding rails are convenient to store various stylist salon equipment in categories, making your store looking more concise and organized. The sliding rail is easy to push and pull, making you feel comfortable while picking and placing items.
MODERN & MINIMALIST DESIGN - Contemporary Concise Style design makes this beauty storage cabinet suitable for various occasions, such as beauty salons, barber shops, Manicure shops, Spas, etc.
STABLE STRUCTURE-This stylist storage cabinet adopts a stable fixed base instead of a pulley design, which has a longer service life. This salon locker is made of particleboard, with a smooth surface, easy to clean, waterproof and stain-proof.
KINDLY REMINDER: This item comes in 1 box. Please follow the instruction to assemble items. Part list and detailed installation steps are included in the instruction. We will pack the item with buffer in the box to protect it from shipping damages. If there is any quality problem or damage, please contact us and we will offer replacements service.
Item Specification
Type: 6154-2035
Color: Black/White
Material: Particle board(Melamine Faced Board) 
3 holders' Dimension: 2*2.4";  1*3.2"
Bigger Drawer Dimension (Inner): 10"(L) x 9.5"(H) x 12.8"(D)
Smaller Drawer Dimension (Inner): 10"(L) x 4.7"(H) x 14.2"(D)
Overall Station Dimension: 17.9"(L) x 16.5"(W) x 38 "(H)
Buyer Reading
Please do not put the heating tool that has just been used directly into the hair dryer holder. Overheated tool may cause the holder to melt.
Please check the dimensions and listing carefully before ordering.
Please be sure to check your salon storage cabinet after delivery in case there is any shipping damage. And if there is any damage or if you did not receive it, please contact us as soon as possible and we will try our best to solve the problem.
About BarberPub
After nearly ten years of business progress and brand upgrade, BarberPub has been widely recognized by customers. Our goal is to bring customers cost-effective and high-value products with satisfactory customer service. In order to better supply our in U.S.A customers, we have distribution centers.