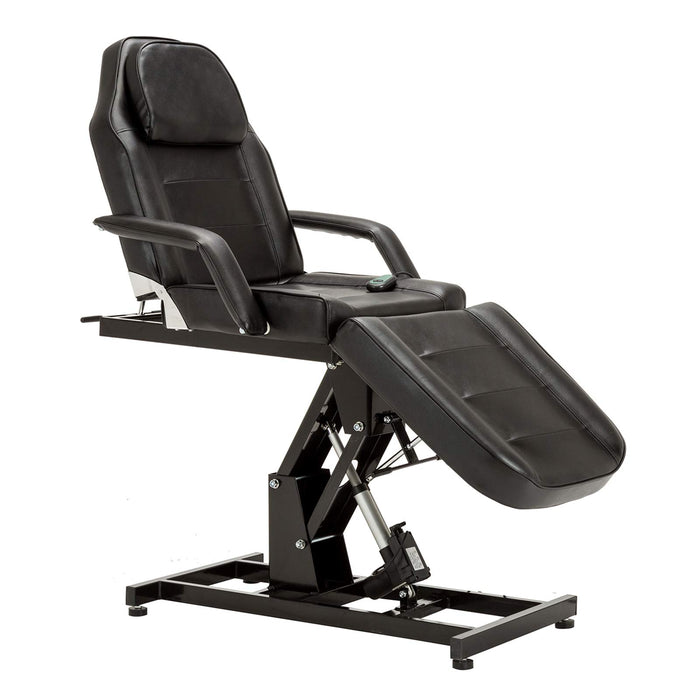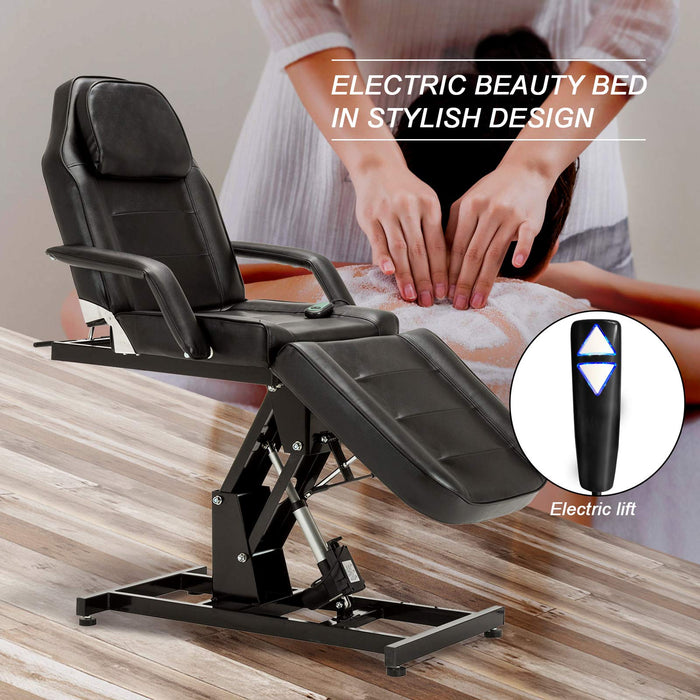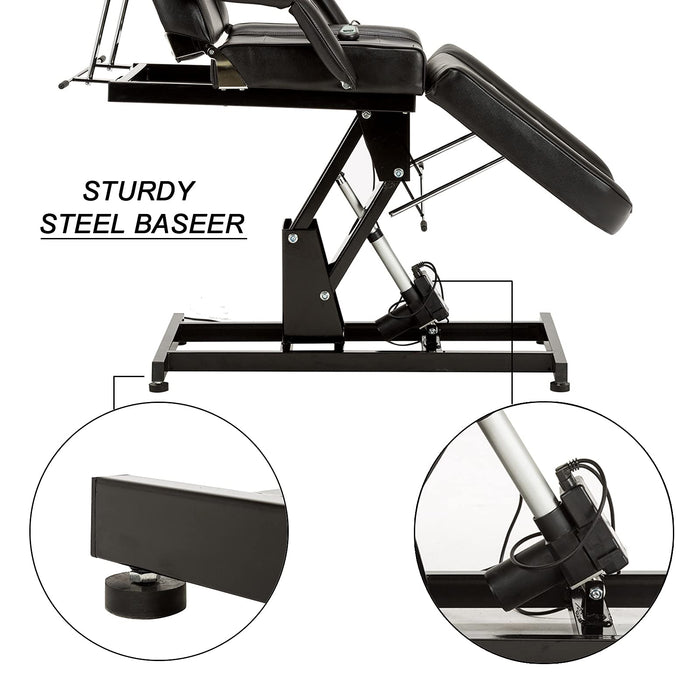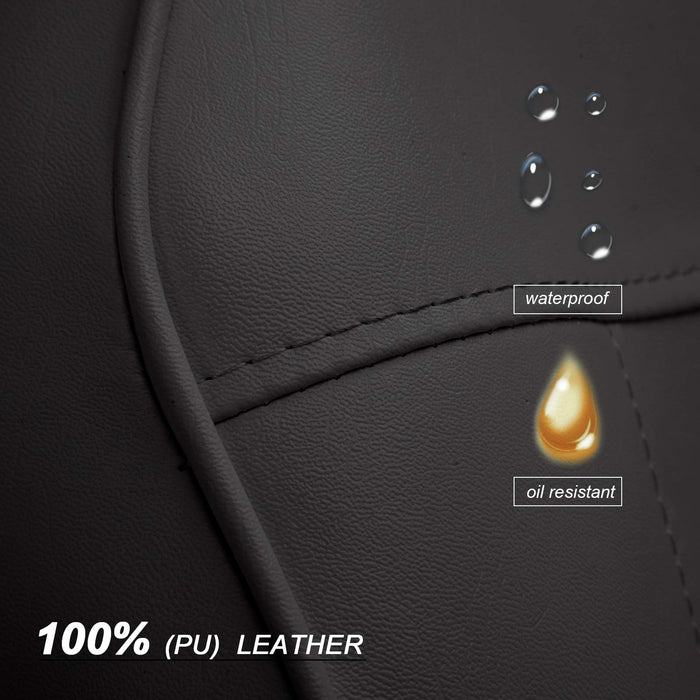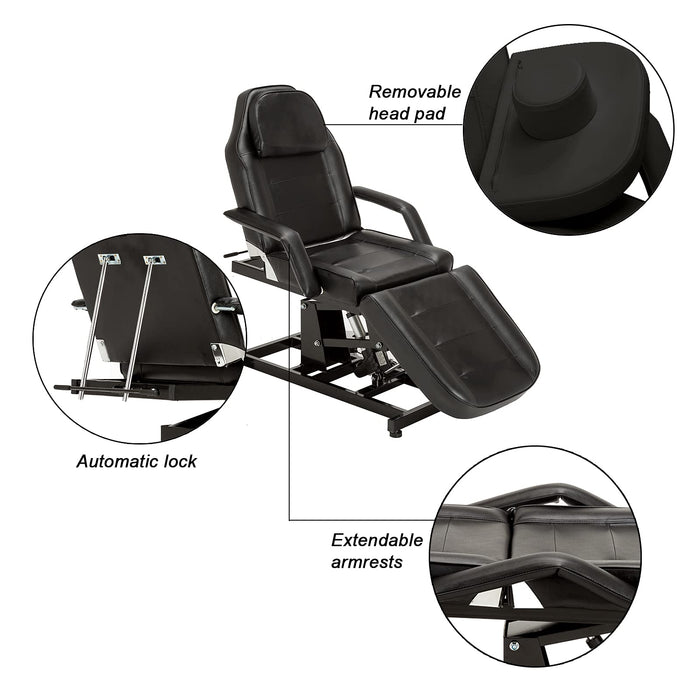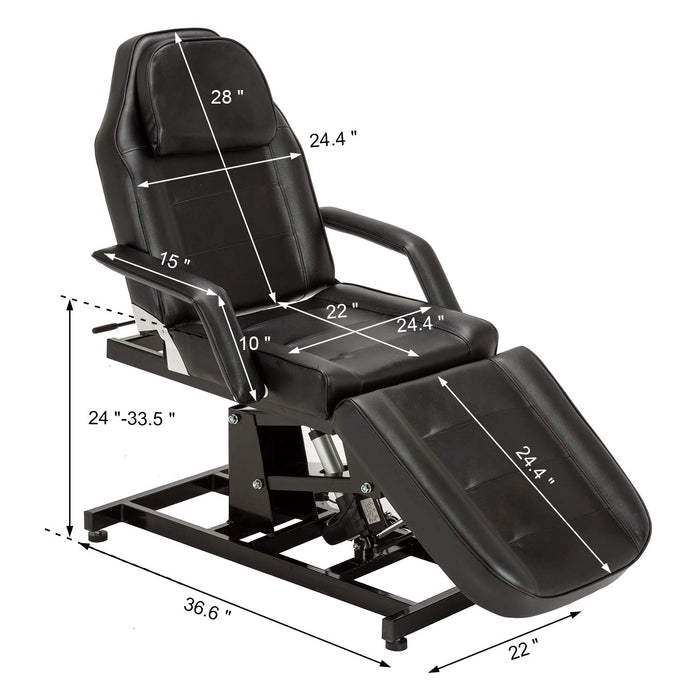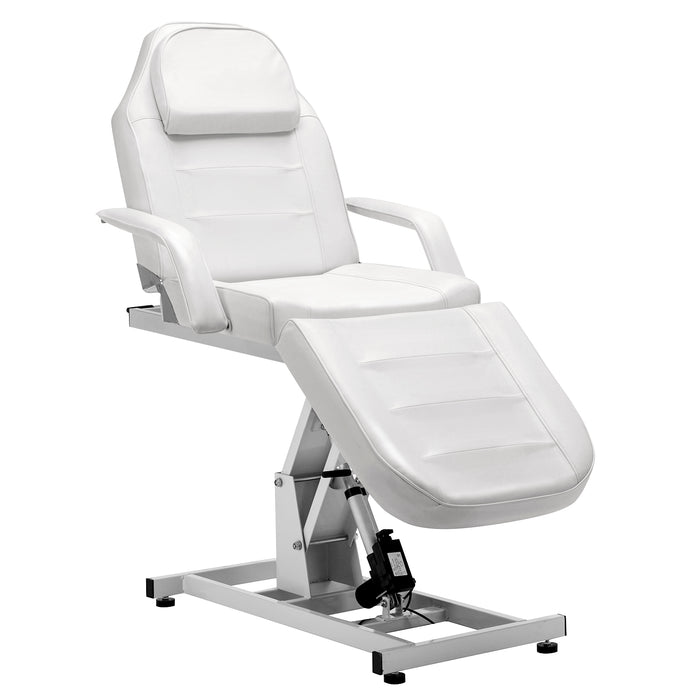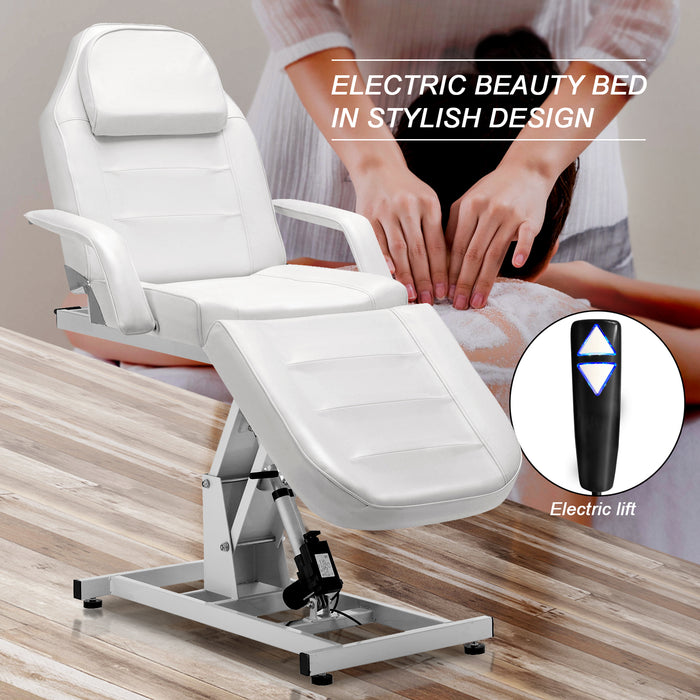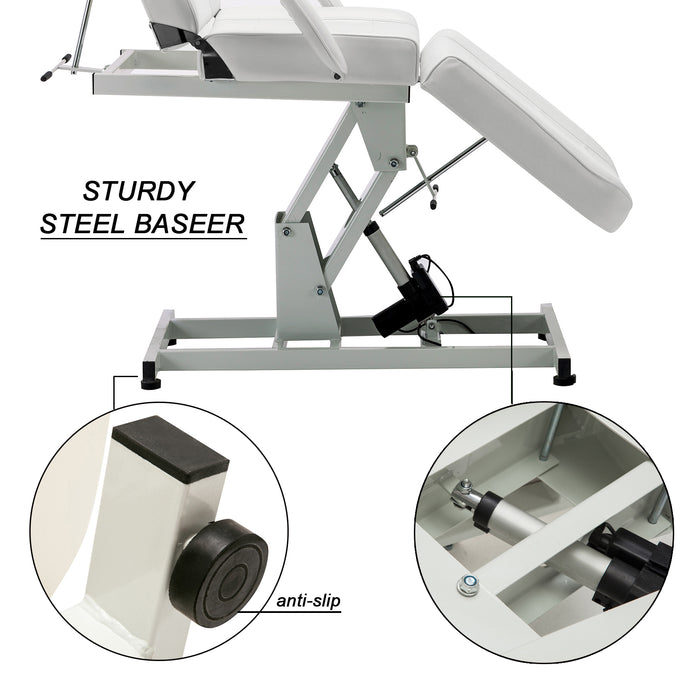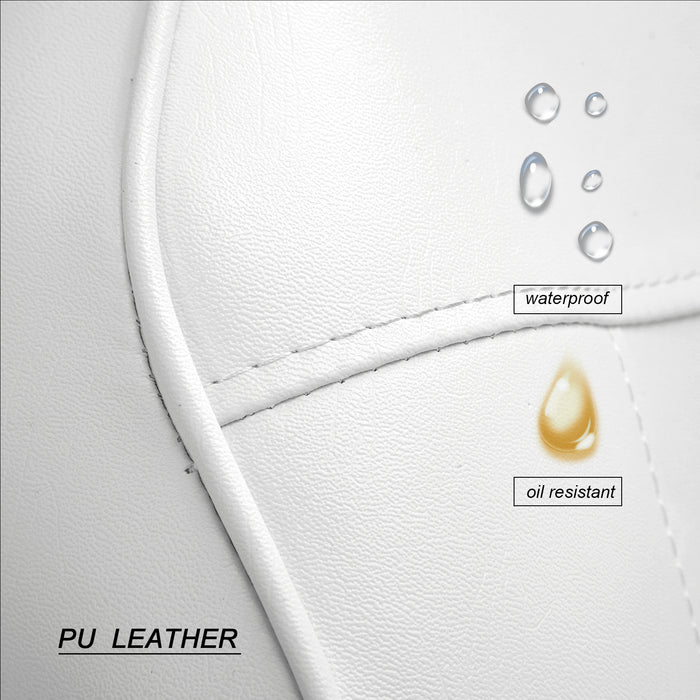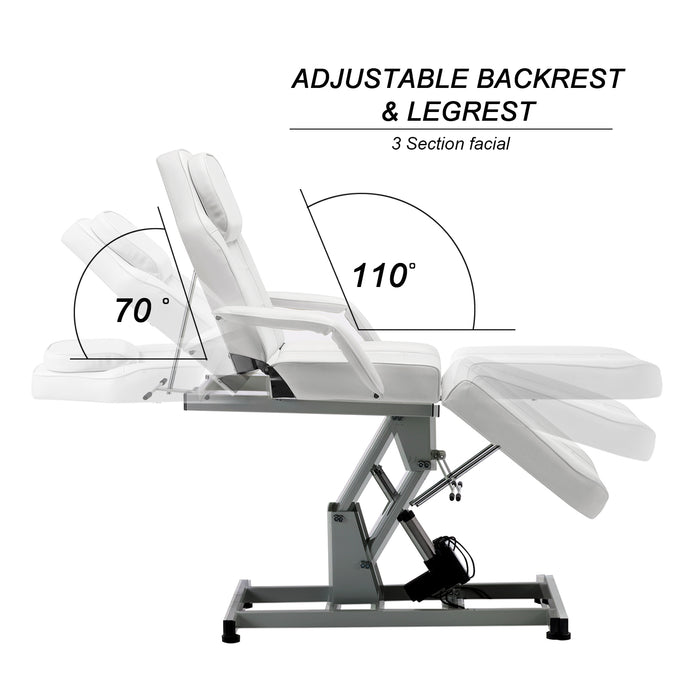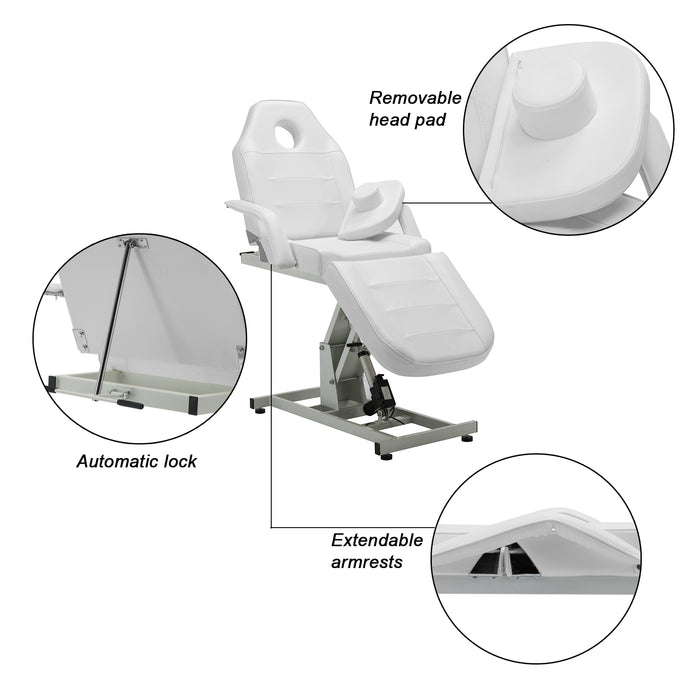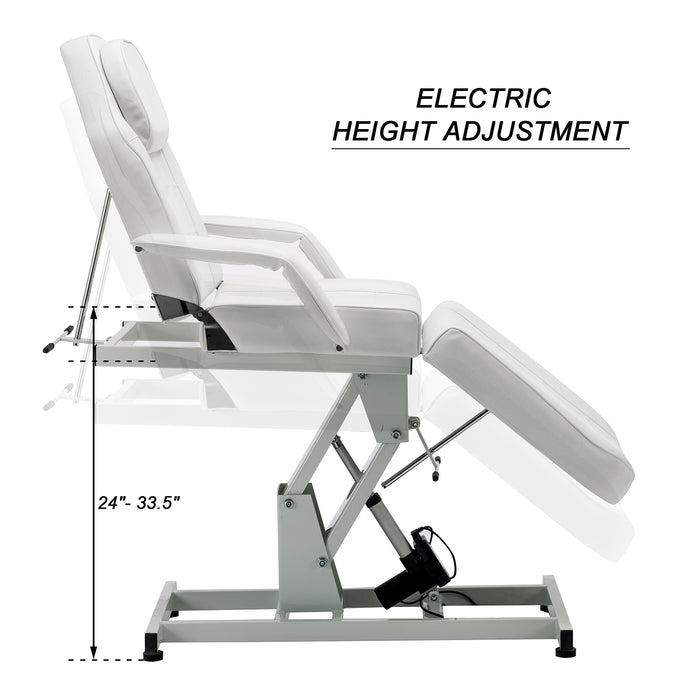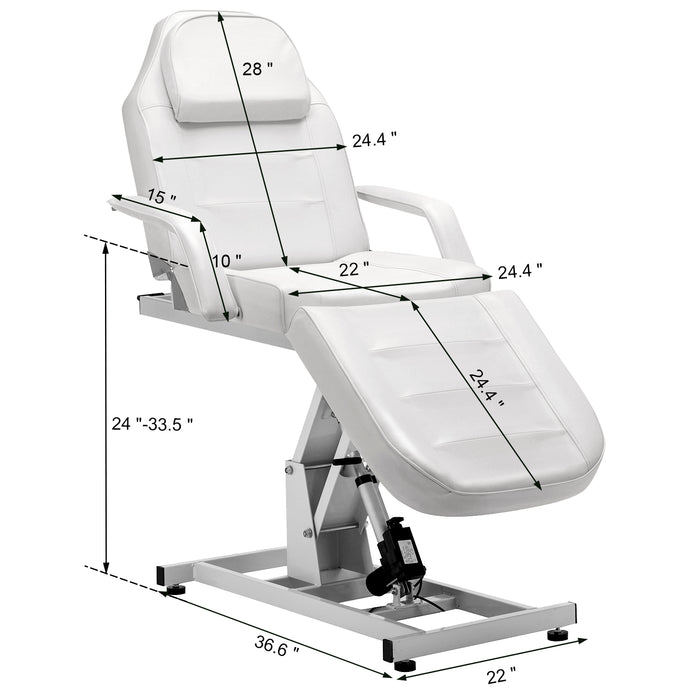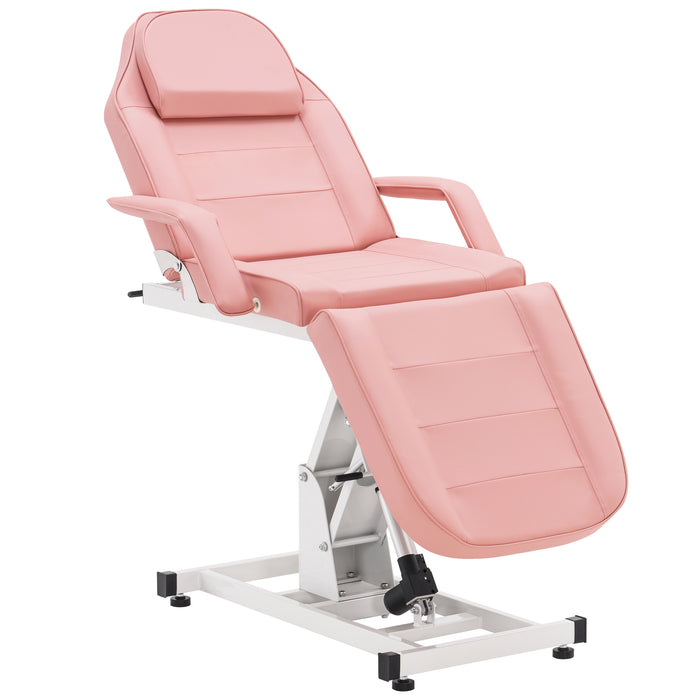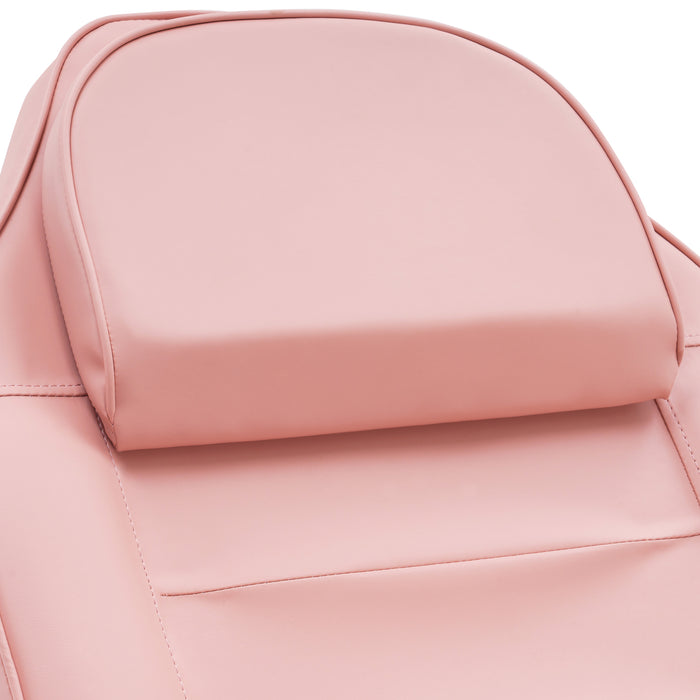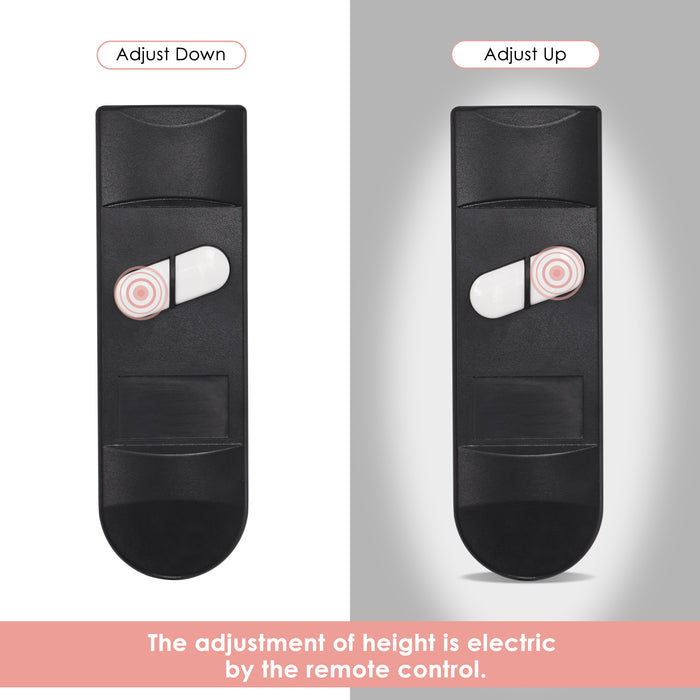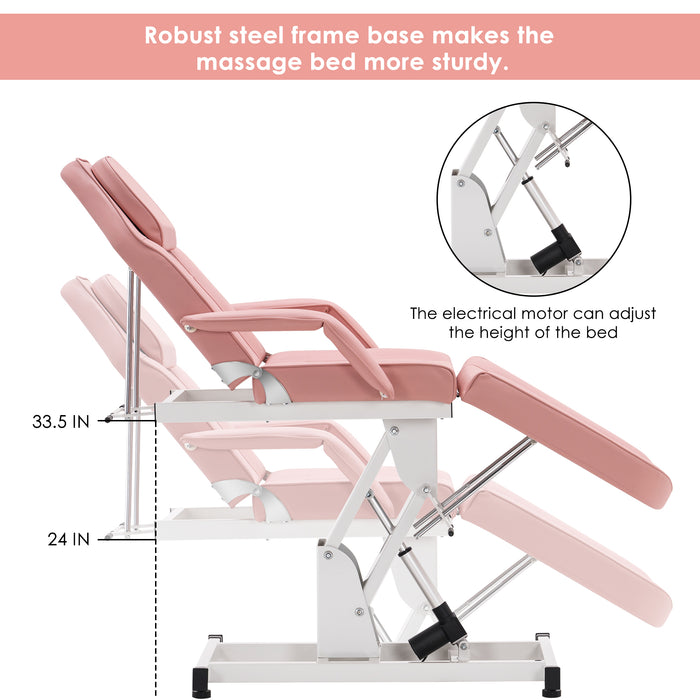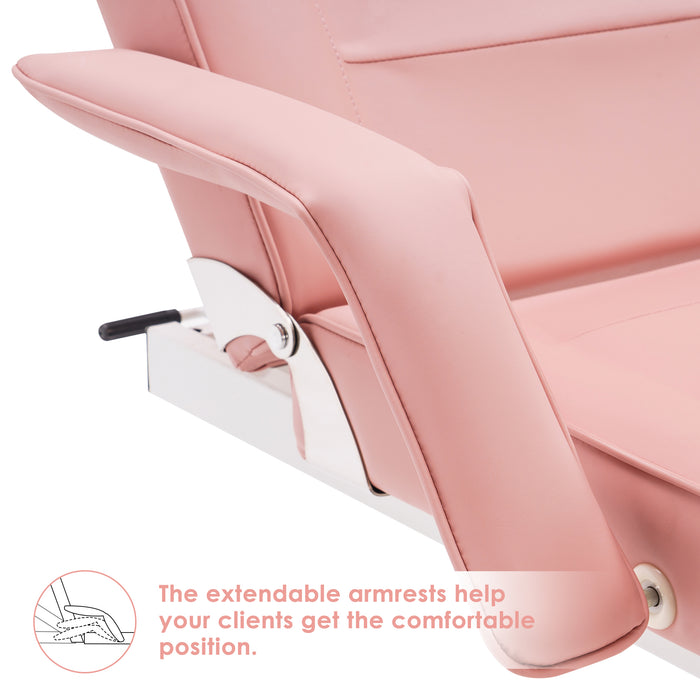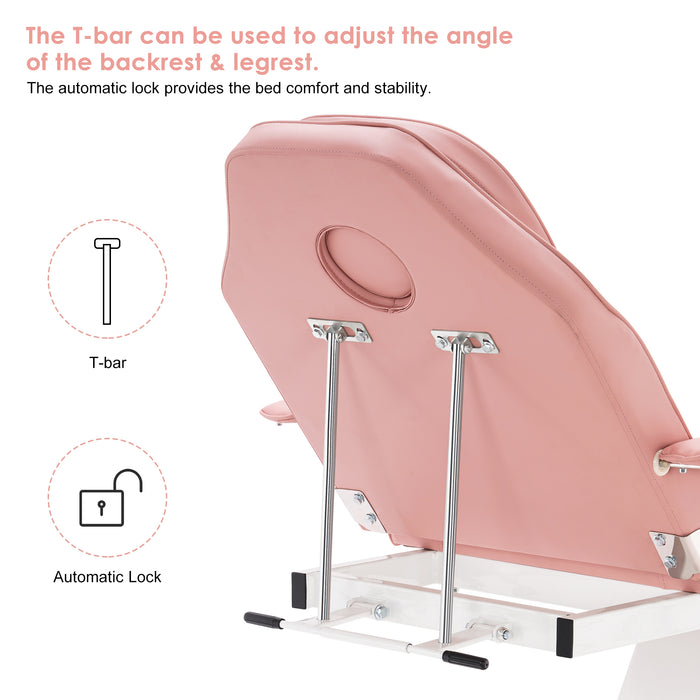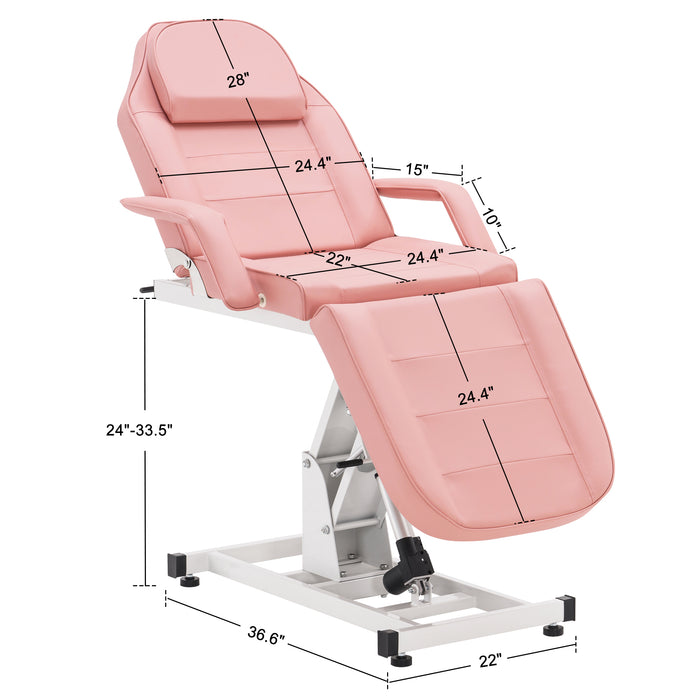 BarberPub Electric SPA Massage Bed Salon Chair Facial Adjustable Table Beauty Equipment 0100
Item Description

This electric beauty bed with classic design is a perfect complement for hair salon, beauty salons, tattoo parlors and more. Made of high quality steel frame, this multifunctional and ergonomic beauty lounger is very sturdy. The steel base is heavy, anti-slip and it increases the stability of the chair. With remote control, you can adjust the height easily and quickly. It is also possible to adjust the backrest angle and the footrest to achieve an ideal sitting position. The two armrests are extendable and support the body optimally. The chair also comes with removable headrest and a chromed towel rail. The soft padding in combination with the imitation leather cover ensures high comfort even when sitting for a long time.
Item Features
Electric beauty bed in stylish design.The remote control can adjust the height and the adjustment of recline is manual.
100% premium polyvinyl chloride (PVC) synthetic leather, waterproof and oil resistant.
Sturdy steel base and robust welded steel frame for great durability.
3 Section facial bed massage table with infinitely adjustable backrest and footrest.
Extendable armrests and removable head pad with facial hole.
Automatic lock provides the table with strength and stability.
Easy to clean and install.
Item Specifications
Type: 6154-0100
Color: Black/White/Pink
Material: Steel frame / PVC leather
Overall Dimension(sitting position): 51"(L) x 33.5"(W) x 49.6"-59.1"(H)
Overall Dimension (lying position): 73.6"(L) x 33.5"(W) x 23.6"-33.1"(H)
Base Dimension: 41"(L) x 22"(W)
Seat Dimension: 21.3"(L) x 24.4"(W)
Backrest Dimension: 27.9"(L) x 24.4"(W)
Footrest Dimension: 24.4"(L) x 24.4"(W)
Height of seat: 23.6"- 33.1"
Armrest Dimension: 27.5"(L) x 4.3"(W)
Head Cushion Dimension: 16.9"(L) x 10.6"(W)
Face Hole Diameter: 5.5"
Tilt angle of the backrest: approx. 0-70 degrees
Tilt angle of the footrest: approx. 0-70 degrees
Load capacity: 400lbs
Rated voltage: 100V-240V / 50Hz
Rated power: 75W
Gross/Net Weight:108/96lbs