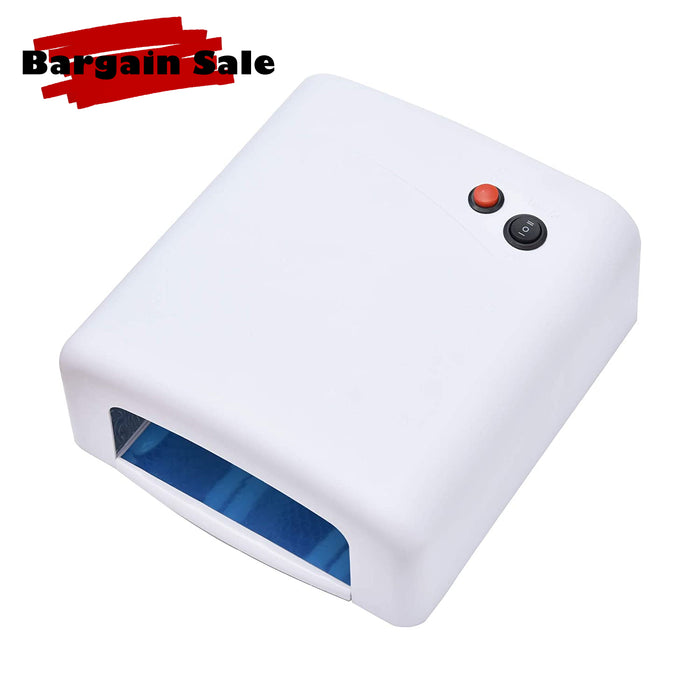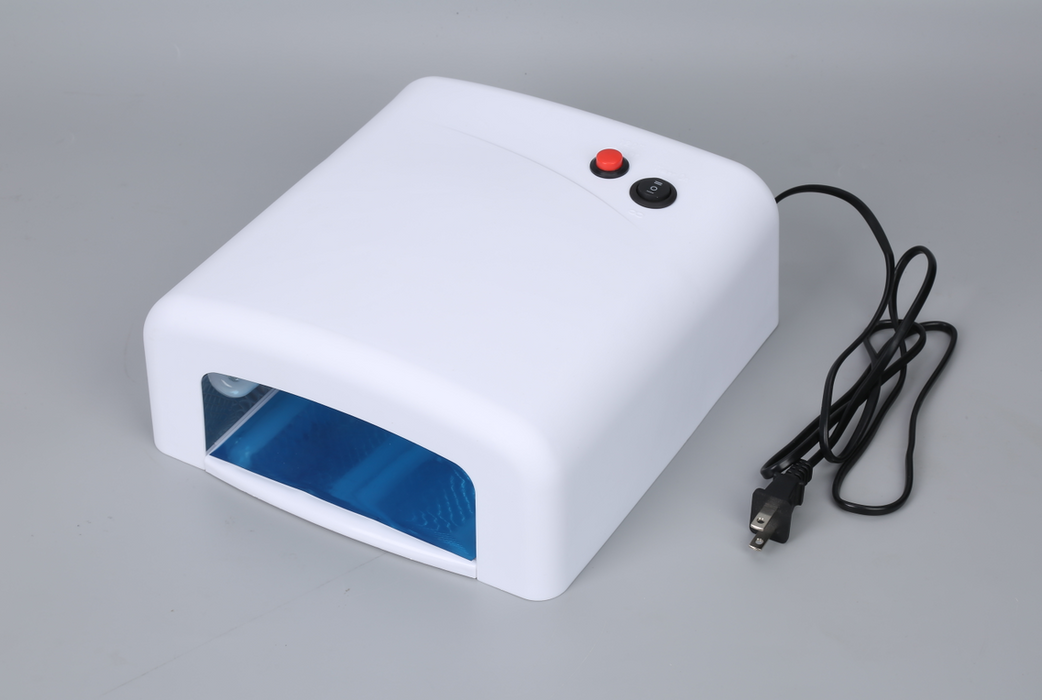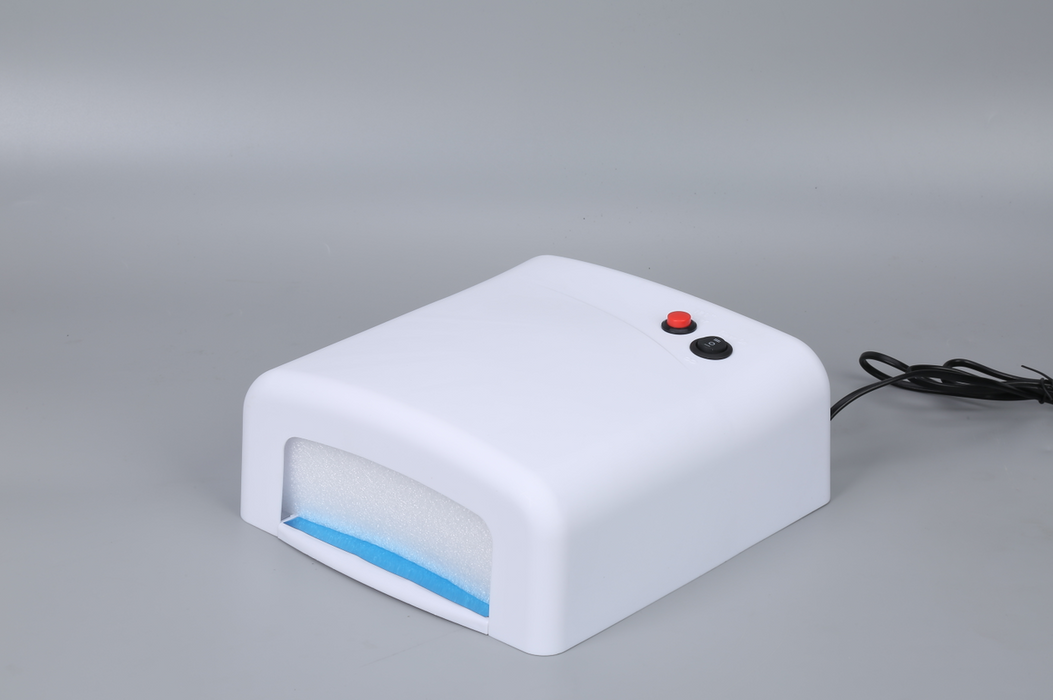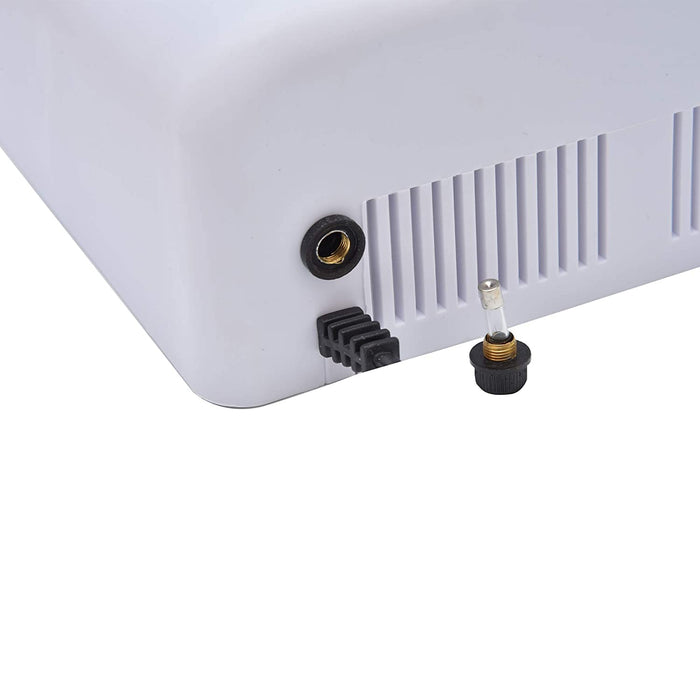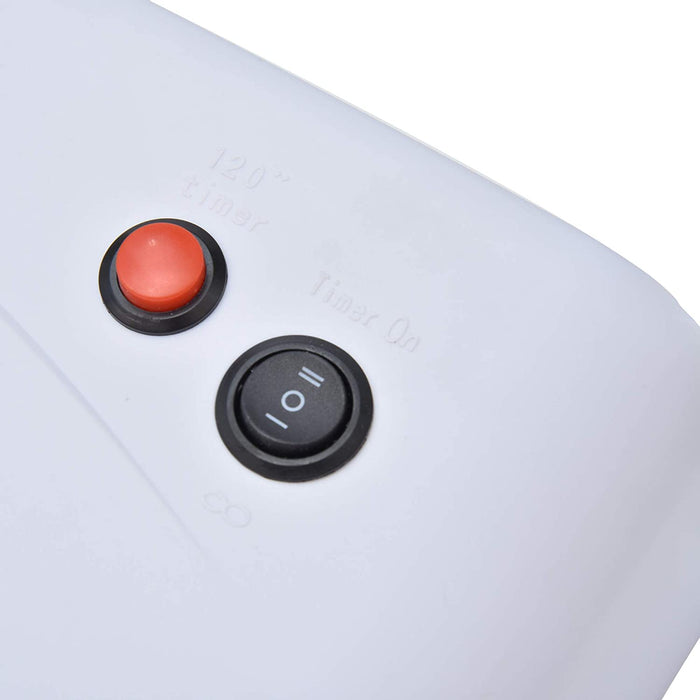 BarberPub Portable UV Nail Lamp With 36 W For Fingernail & Toenail Gels Based Polishes
Item Description:
This BarberPub nail lamp has 4 UV lamps with 36 W which enable it to quickly cure all types of UV gel nail polish for easy, salon-quality home manicures. The primarily function is to harden the UV Gel and also helps the whole structure to be more solid.The ventilator can effectively dissipate heat, soft light does not hurt the hand, no harm to the eye.
Can be used with various kind of UV products, such as UV Top Coat / UV Builder Gel / etc.
Create a long-lasting and shiny finish with instructions in package, suitable for beginners or professional use.

Features:
Layers on the inner wall of the lamp, more effective for curing.
Easy to use. Just plug in the power and press the button to turn on the light.
Suited for professional studio use and home use.
Can be used for setting nail polish and various kinds of UV products.
CE approved.
Cure nails for 120 seconds using the 36W UV Lamp.
Note:
Turn the light off once your notice unusual phenomena, such as smoke, stink, etc.
Turn it off when changing the bulbs.
Keep the UV lamp clean and change the UV bulbs regularly. For example, every six months.
Do not stare at the UV bulb directly for long time.
Don't shorten or use over time.
No not pressing buttons including the timer button frequently in one service,Which will cause damage to the UV lamp.
Item Specifications:
Type: 6154-0818W;
Rated Voltage Range: 100-120V;
Power Rate: 36 W;
Lamp: 4 UV Lamp;
Material: PP(Polypropylene);
Color: White;
Product Size: 9.25"x8.66"x 3.54"(L*W*H);
Packing size: 11.1"x9.57"x4.45"
About BarberPub
After nearly ten years of business progress and brand upgrade, BarberPub has been widely recognized by customers. Our goal is to bring customers cost-effective and high-value products with satisfactory customer service. In order to better supplying our U.S.A customers, we have distribution centers.