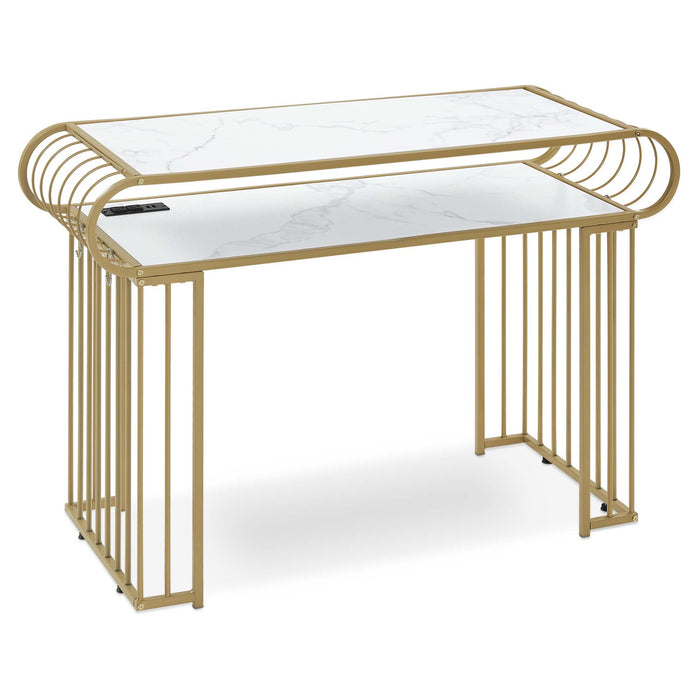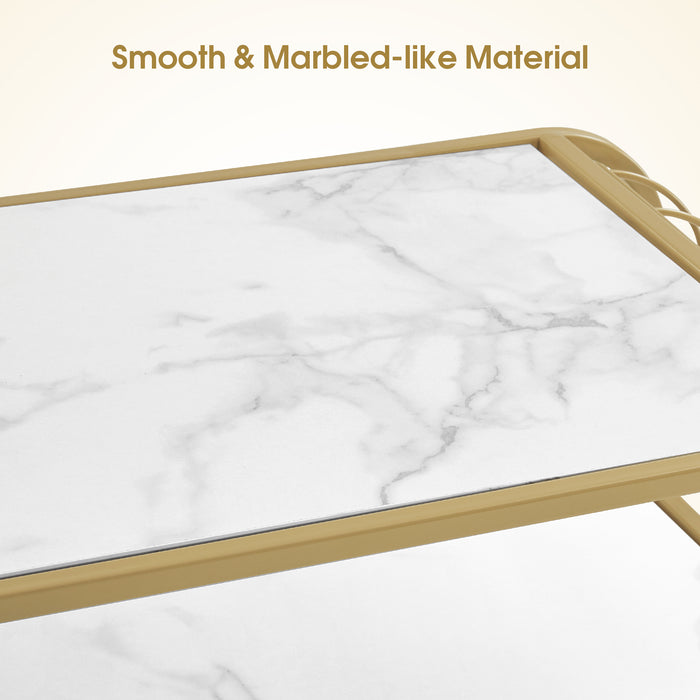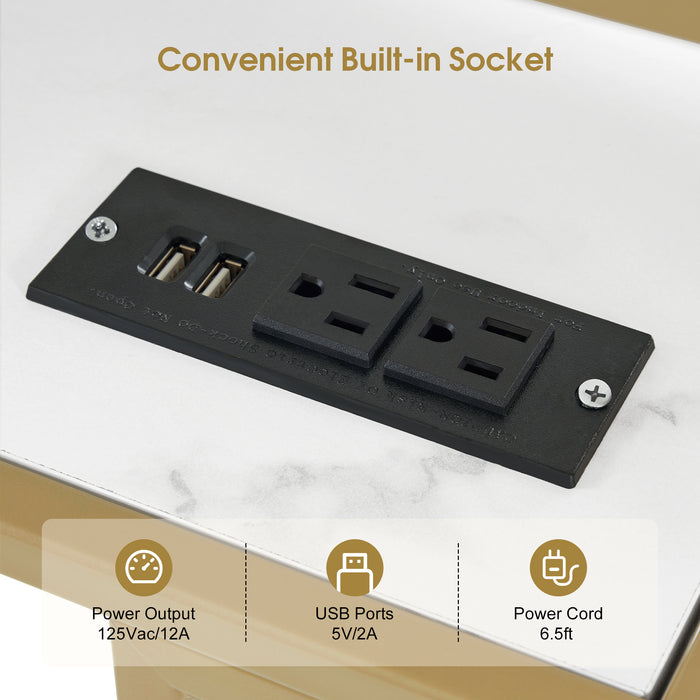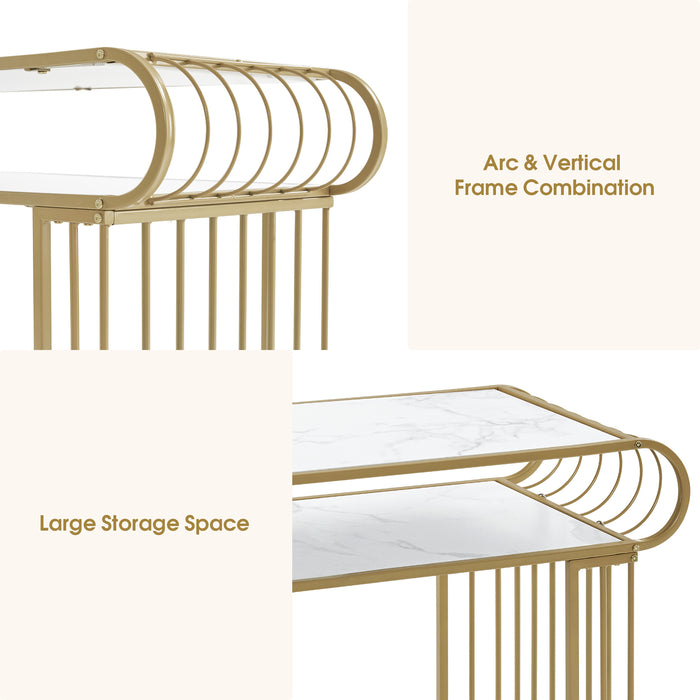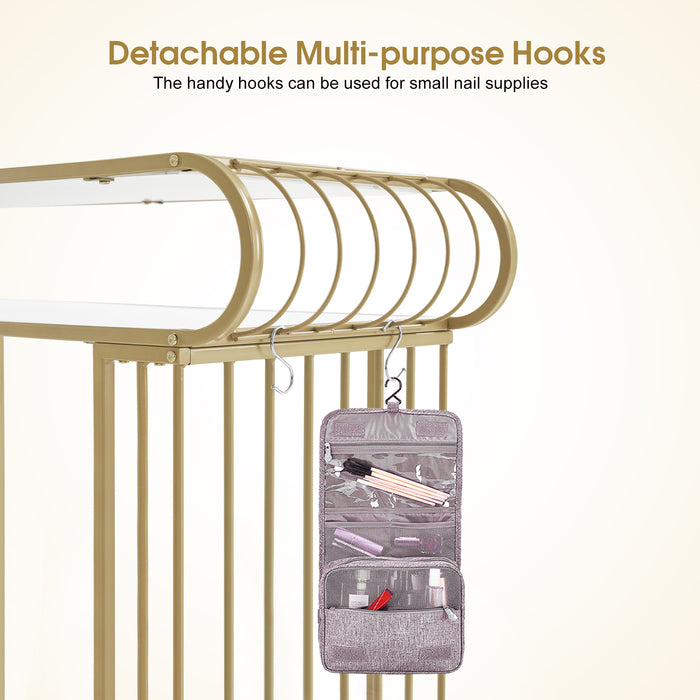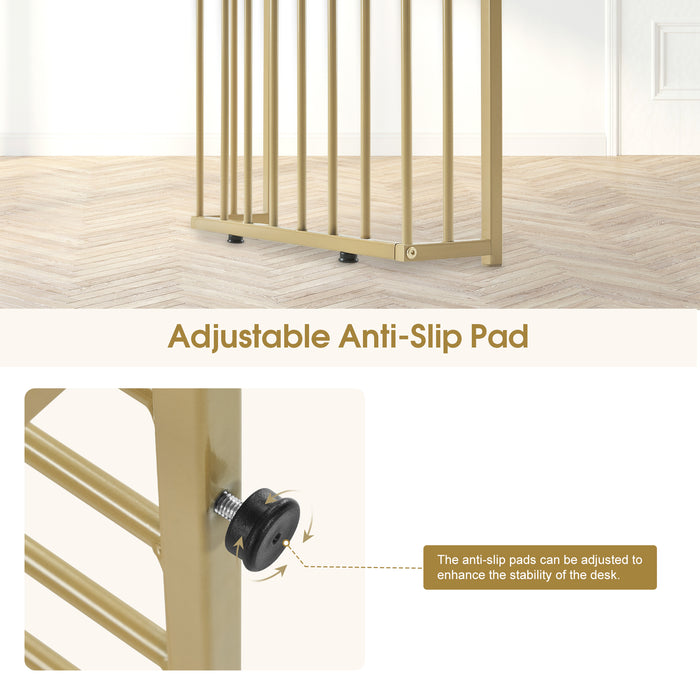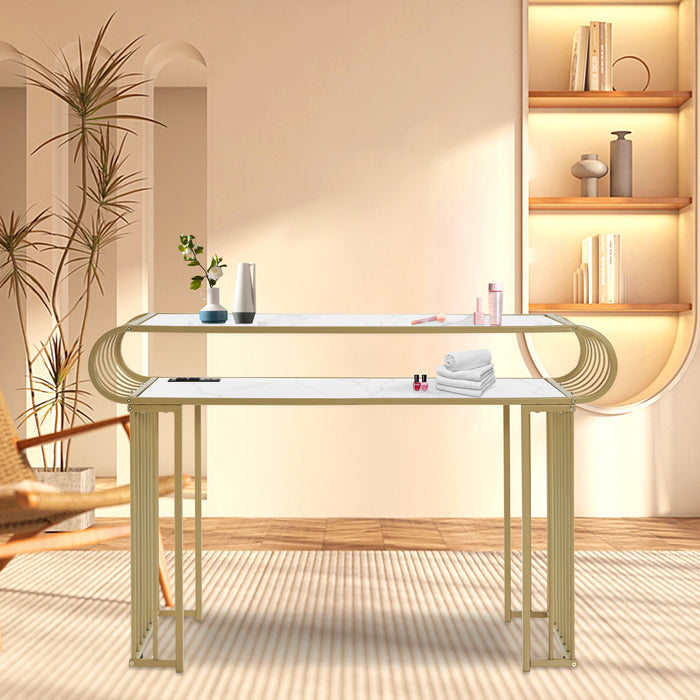 BarberPub Manicure Table with a Build-in Power Strip, 2 Sockets, 2 USB Ports, Nail Desk with Metal Frame, Nail Table for Nail Tech, Beauty Spa Equipment 2430
Item Description
After years of research and development, we are thrilled to introduce this elegant nail desk to all the manicurists who are looking for a neat and clean desk with a modern simplistic design. Combined breathing marbled pattern with vibrant golden lines and stripes, the nail table is modern, solid and one of a kind. With an innovative built-in power strip, this manicure table will be a multifunctional workstation, catering to a variety of needs.
Item Features
[Practical Power Strip]: There 2 power sockets and 2 USB ports on the power strip, along with a 6.5 ft standard power cord for the sockets. This manicure table will be an ideal workstation for a variety of manicure appliances.
[Vibrant Stylish Design]: We have extended this style to a new level to meet the growing demand for a sleek and minimalist aesthetic. The combination of the arc and straight metal frames creates a captivating visual flow making the nail table more attractive in the beauty shop.
[Ample Space]: The spacious shelf is convenient for clients to use the nail lamp and other nail tech appliances. The manicure station also comes with 4 durable metal hooks that can be used on both sides of the table to hang small accessories.
[Solid Material]: The manicure table is made of high-density particle boards and metal frames, which makes this nail station easy to assemble. With four adjustable anti-slip pads spreading on both sides, the overall structure of the table is steady for long-term use.
[Kindly Reminder]: Please do not hang heavy items on the nail table. This product comes in ONE package and we will pack the product with buffer in the box to protect it from shipping damages. The part list and instruction are included, please follow the step to assemble product.
Item Specifications
Type: 6153-2430
Color: White
Power output: 125Vac/12A
USB ports: 5V/2A
Overall Dimension: 17.7" D x 45.3" W x 30.7" H
Package Dimension: 18.90" D x 49.21" W x 7.09" H
Gross/Net Weight: 35.3/31.5lbs
Assembly Required: Yes
Buyer Reading
Please be sure to inspect your box at time of delivery for any possible shipping damages, if there are any damages after delivery or you did not receive your order, please let us know immediately and offer us pictures of the damaged parts, we will solve the problem as soon as possible.
Please check the dimensions of the Manicure Table before purchasing.
Please be sure to provide us with the correct address for shipping including a valid phone number for contact.
About BarberPub
After nearly ten years of business progress and brand upgrade, BarberPub has been widely recognized by customers. Our goal is to bring customers cost-effective and high-value products with satisfactory experience. In order to better supplying our U.S.A customers, we have distribution centers.