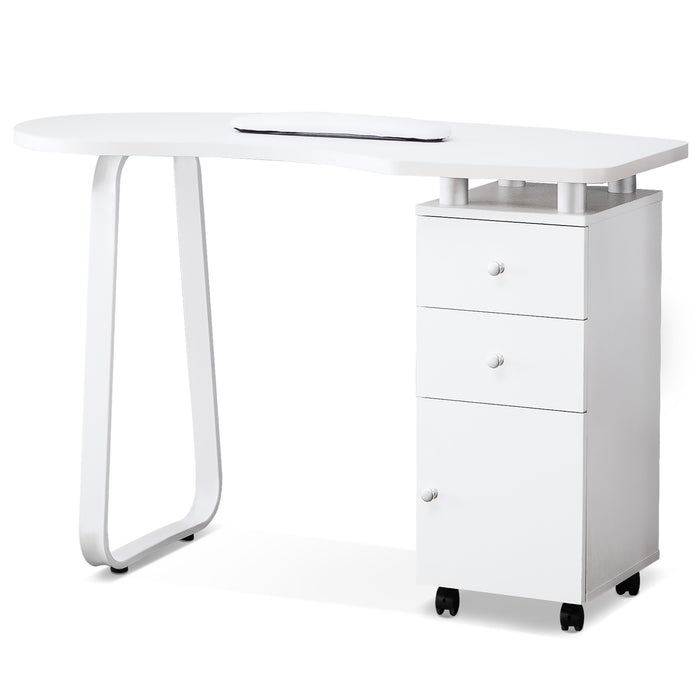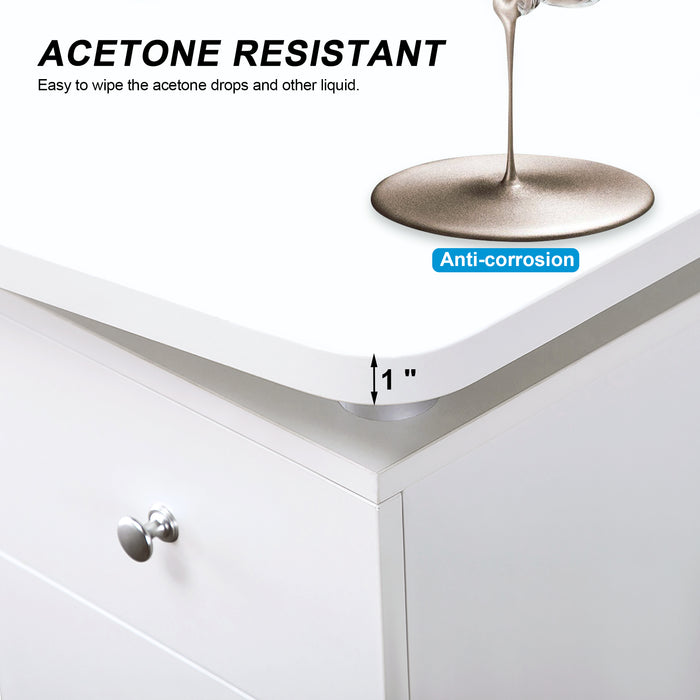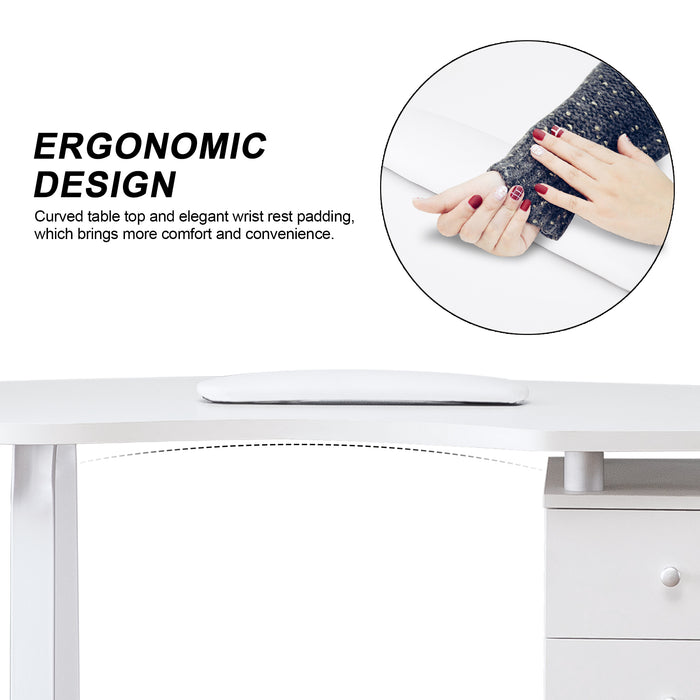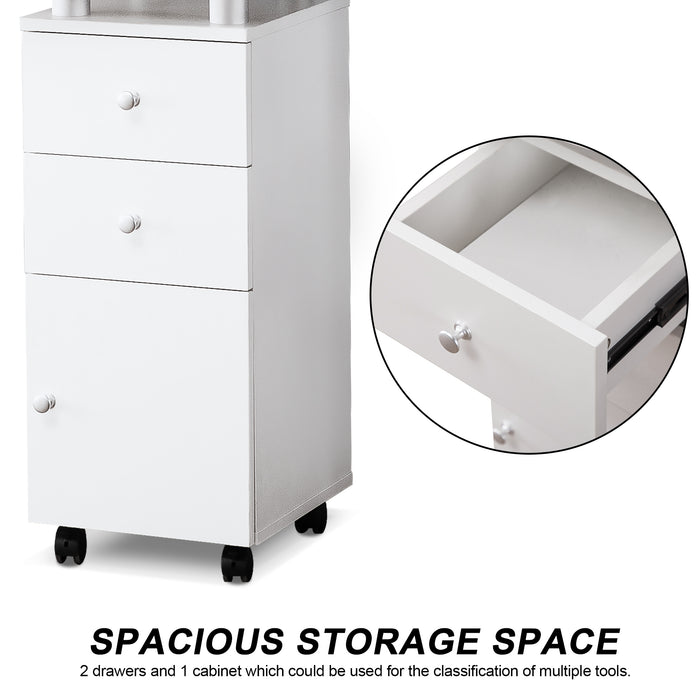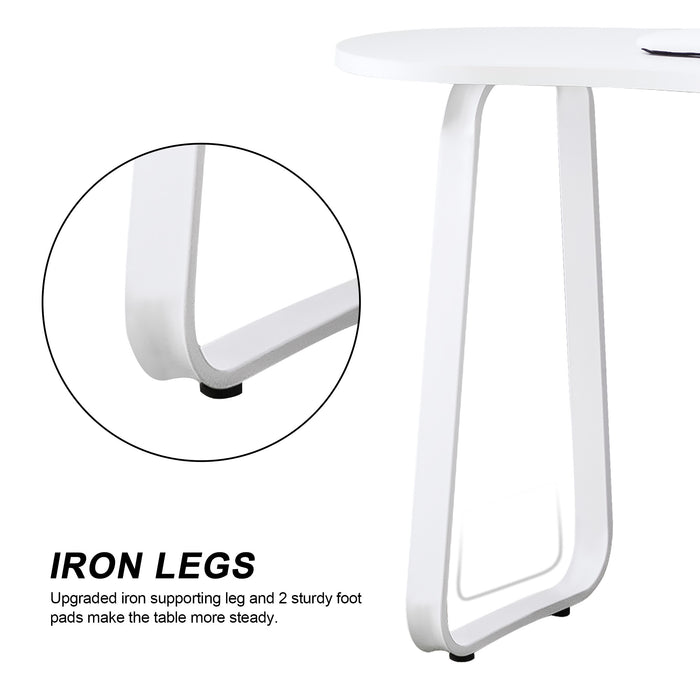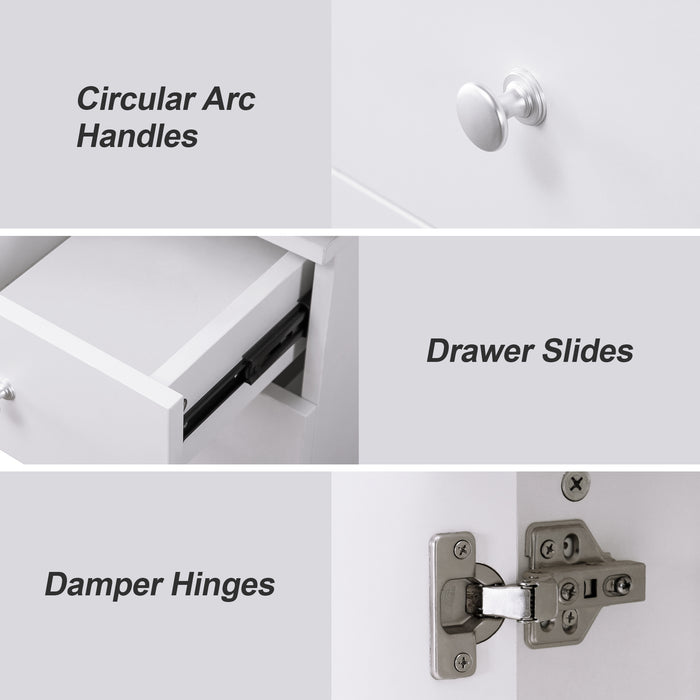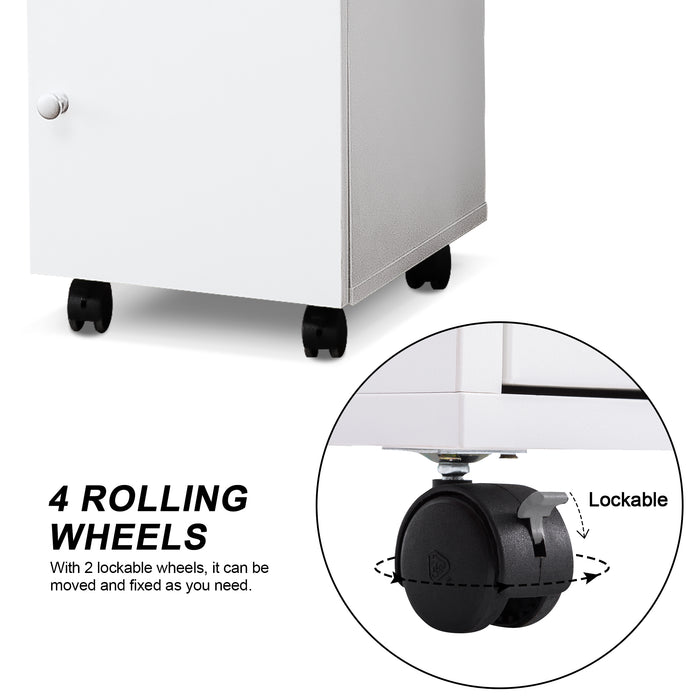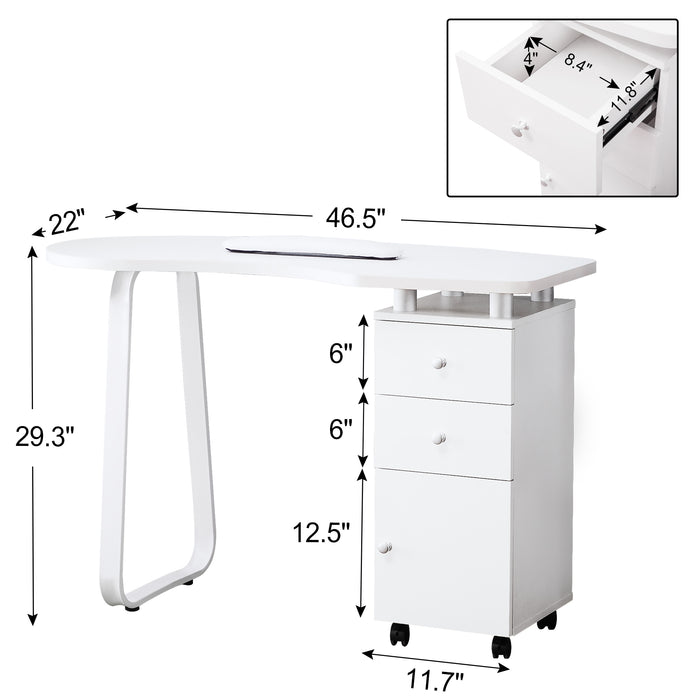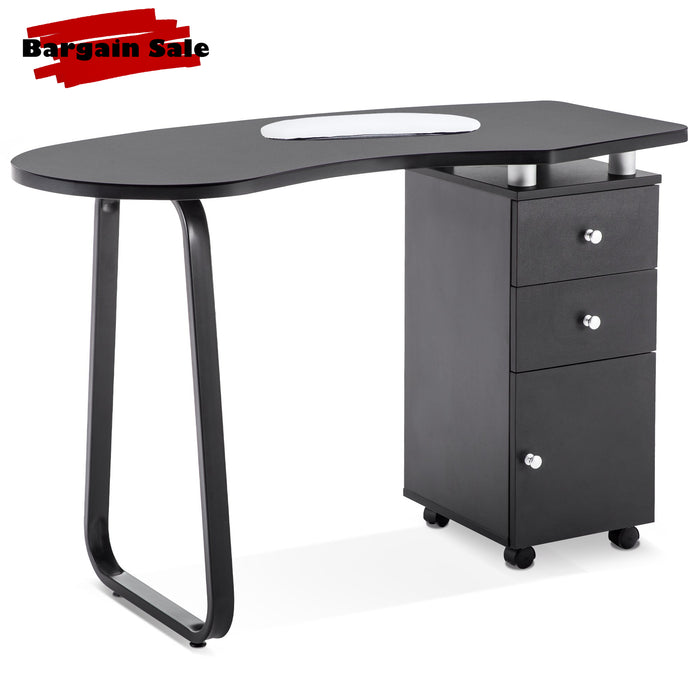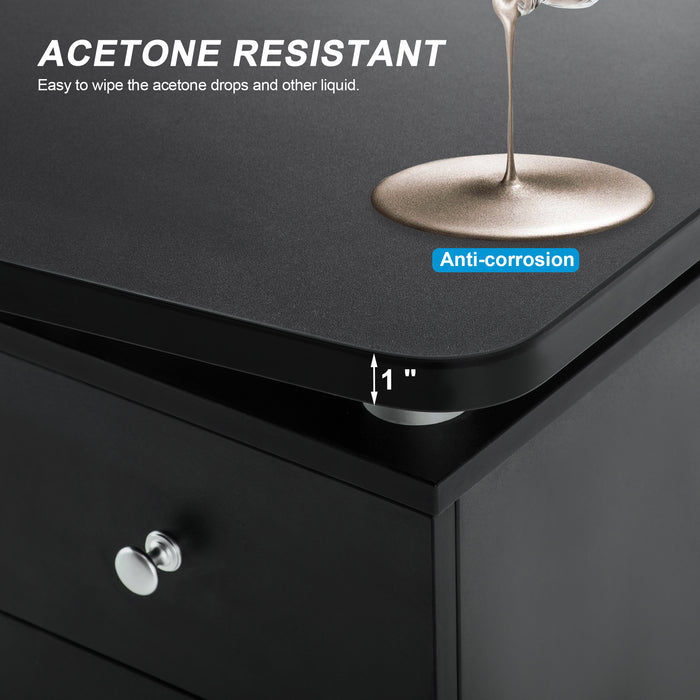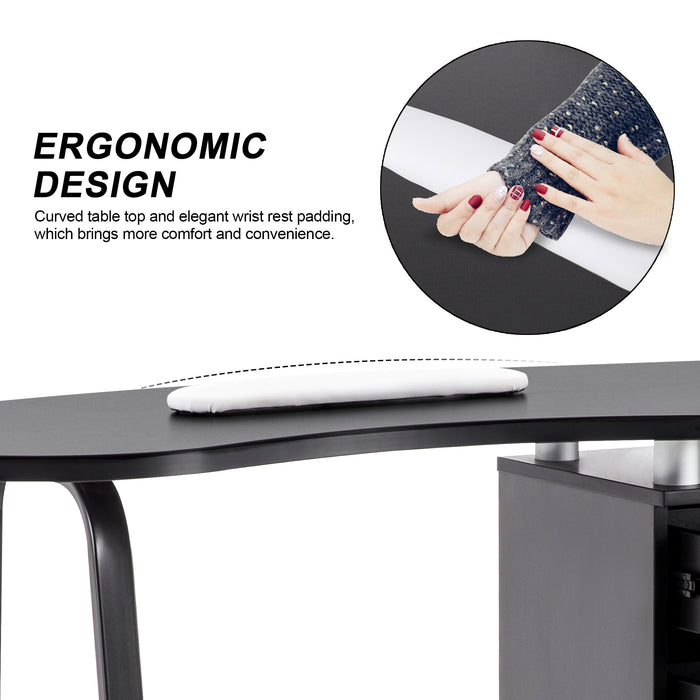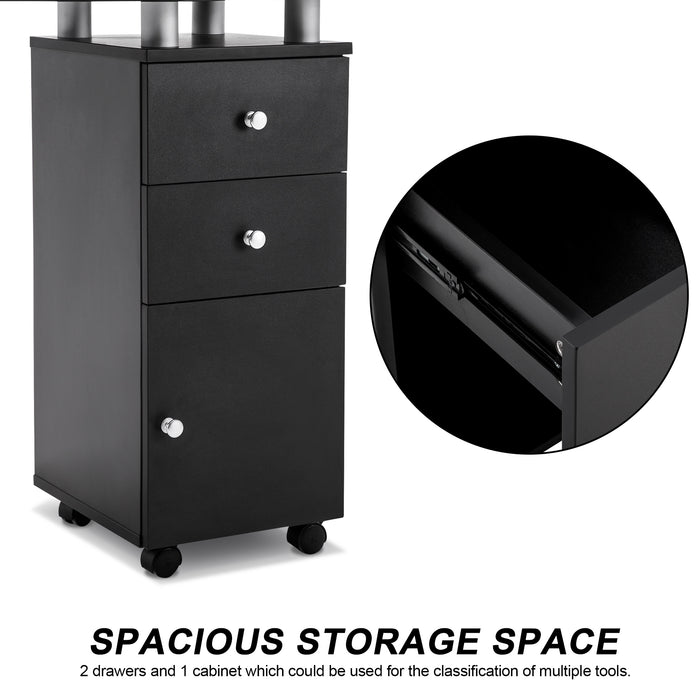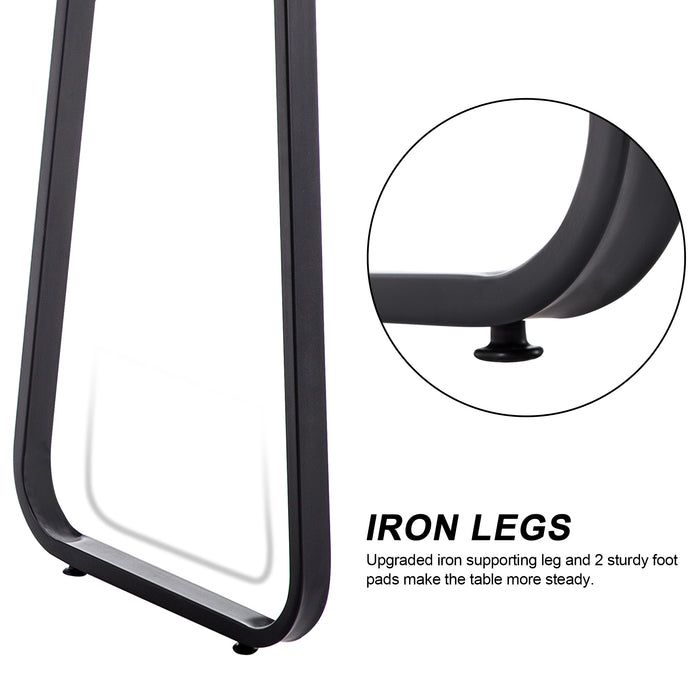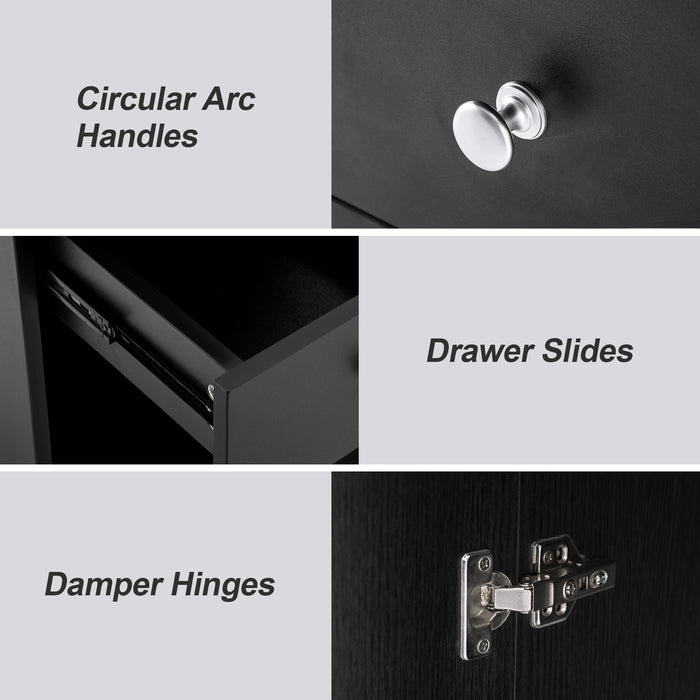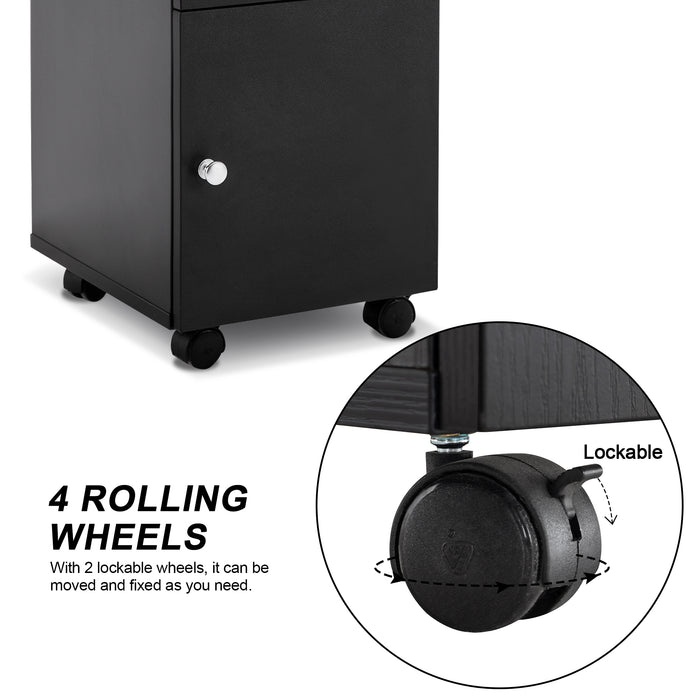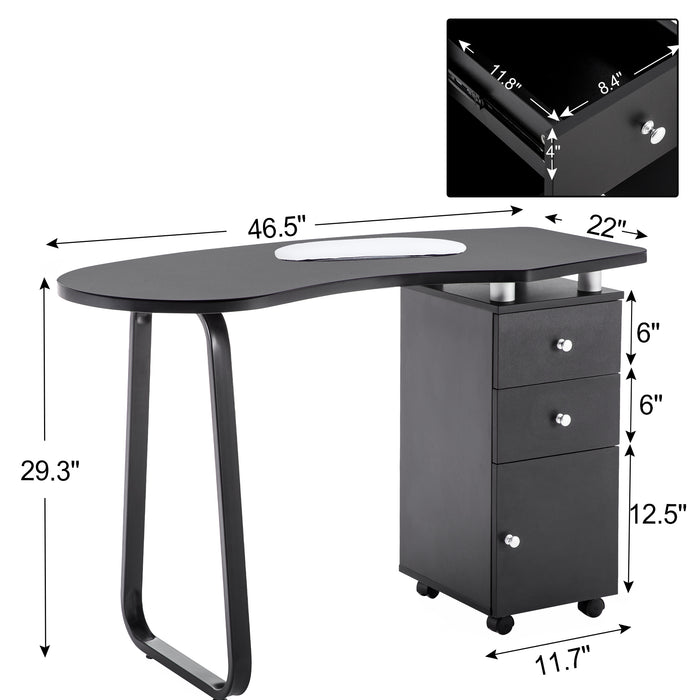 BarberPub Manicure Acetone Resistant Table Nail Table Spa Beauty Salon Nail Station Desk Nail Art Equipment 0422
Item Description

Fashion, modernity, elegance. This nail table is designed for both professional manicurists and learners. Special and sleek design based on ergonomic principles. Additional wrist rest and comfortable finish of the table top will provide your customer an excellent touch sense during the process of manicure.
Item Features
ERGONOMIC DESIGN: Modern and sleek design give you and your clients more comfort. Additional elegant wrist rest helps your client maintain a natural and relaxed gesture during the manicure. Cleaning easily is also the purpose of design. Acetone-resistant materials make acetone spots easy to be removed if you wipe the table surface with a wet cloth, alcohol, or polish remover. 
STABLE STRUCTURE: The UPGRADED iron legs bring more stability and artistry. Comparing to traditional supporting legs, this nail table has reasonable arc legs and anti-slip foot pads which decreases the wobbling and offers a stable place for manicuring the nail.

SPACIOUS STORAGE CAPACITY: 2 drawers and a large cabinet offer Spacious Container. Removable drawers let you have the freedom to adjust the room space.

FLEXIBLE & STABLE WHEELS: you can easily adjust the position of this nail table via 4 rolling wheels. The 2 front wheels can be locked still to prevent wobbling or noises.

KINDLY REMINDER: Please follow the instruction to assemble items. Part list and detailed installation steps are included in the instruction. We will pack the item with buffer in the box to protect it from shipping damages. If there is any quality problem or damage, please contact us and we will offer replacements service.



Item Specification
Type:6153-0422
Color: White / Black
Material: MFC(Melamine Faced Board) and PVC edging
Table Overall Size :46.5''(W) x 22''(D) x 29.3''(H)
Drawer Dimension(Inner): 8.4"(W) x 11.8"(D)   x 4"(H)
Cabinet Dimension(Inner):10.6"(W)  x 12.2"(D) x 12.5"(H)
Wrist Cushion:16.1"(L) x 3.74"(W) x 2.6"(T)
Drawer Quantity : 2
Wheel : 4
Locking Castors: 2
Assembly Required : Yes, star screw driver is needed
Gross/Net Weight: 64/60lbs
Buyer Reading
Please be sure to inspect your goods at time of delivery for any possible shipping damages, if there is any damage after delivery or you did not receive your complete order, please tell us immediately and offer us pictures of the damaged parts, we will solve the problem as soon as possible.
Please check the dimensions of the Manicure table before purchase.
Please be sure to provide us with the correct address for shipping including a valid phone number for contact.
About BarberPub
After nearly ten years of business progress and brand upgrade, BarberPub has been widely recognized by customers. Our goal is to bring customers cost-effective and high-value products with satisfactory customer service. In order to better supplying our U.S.A customers, we have distribution centers.