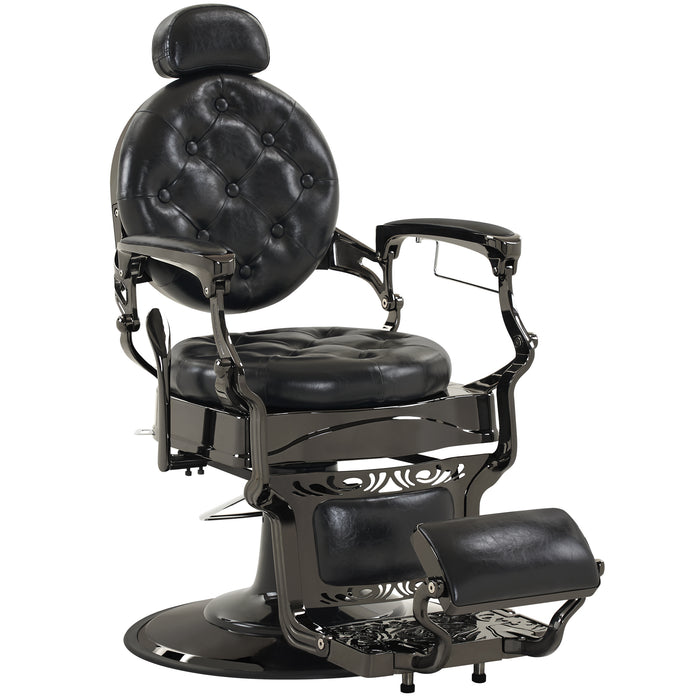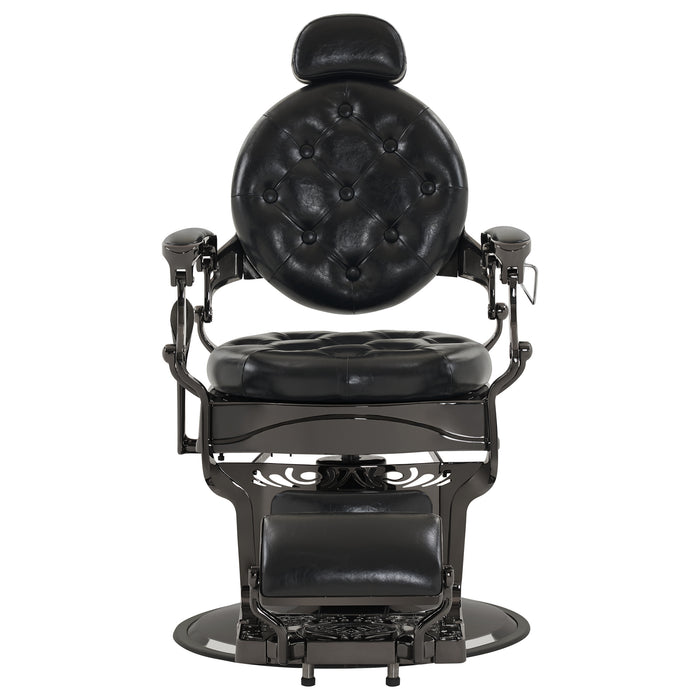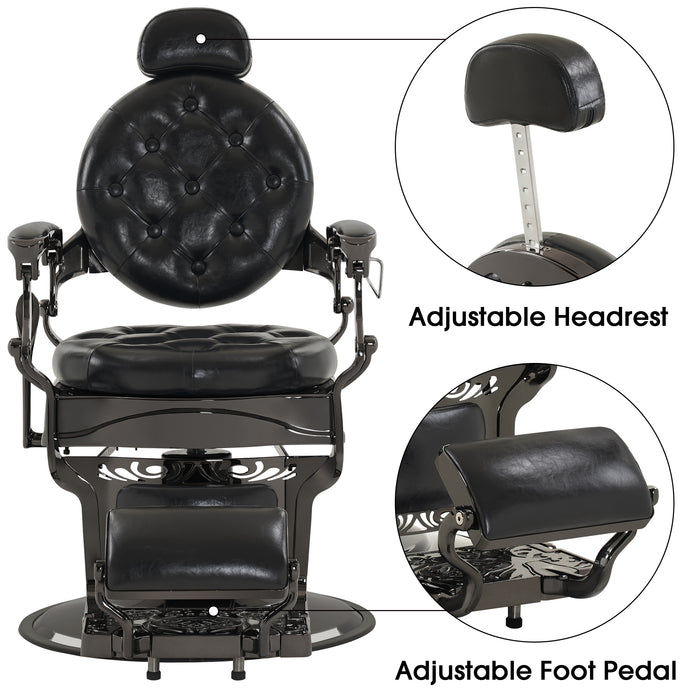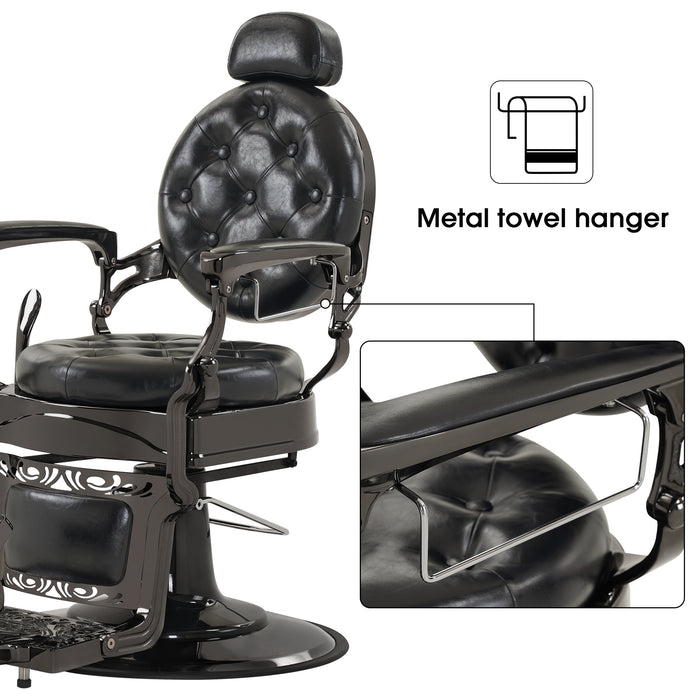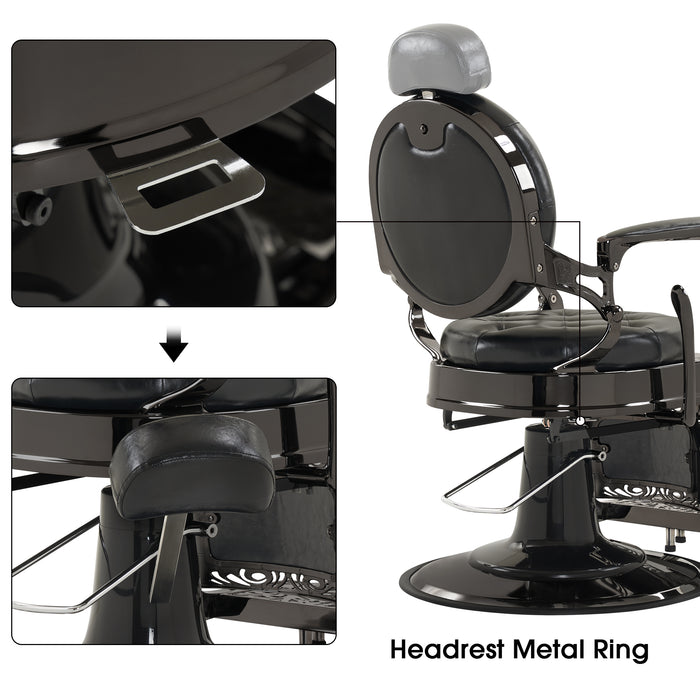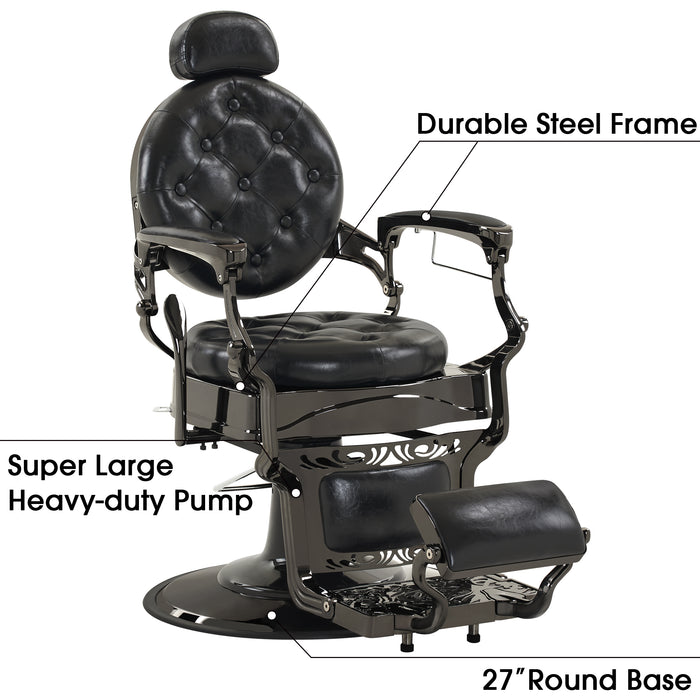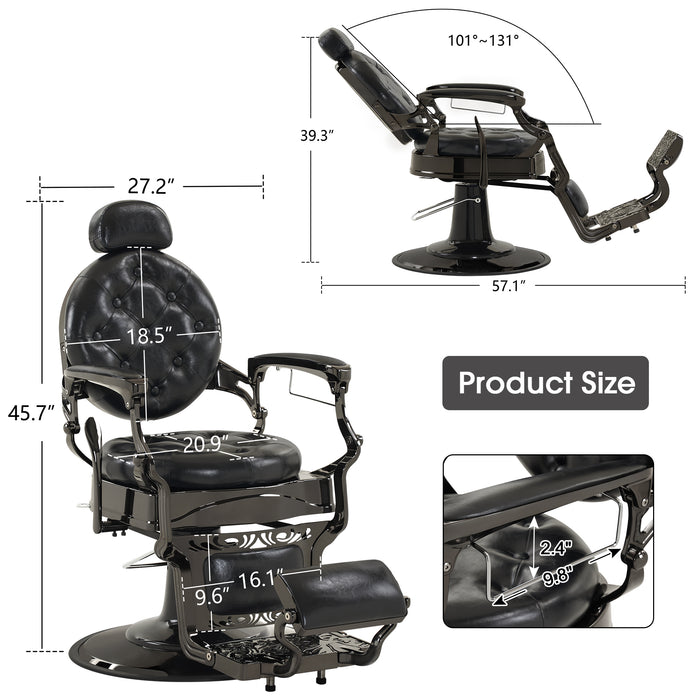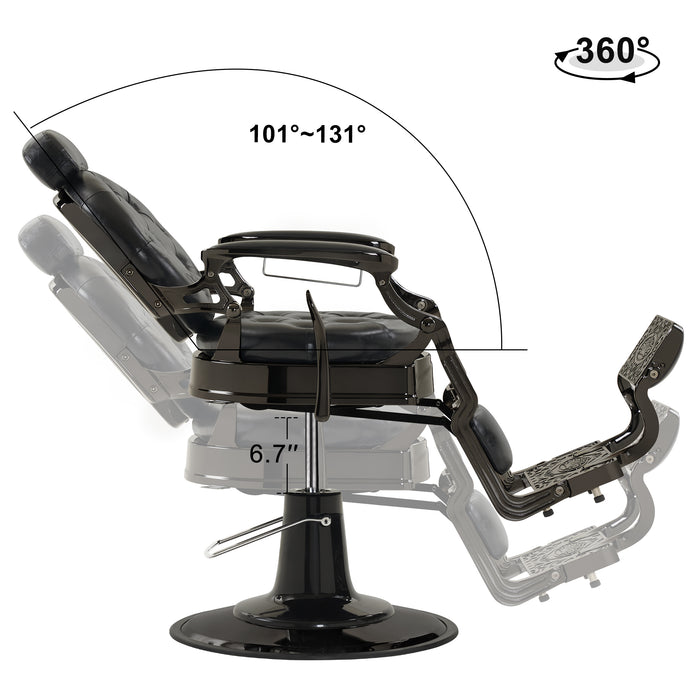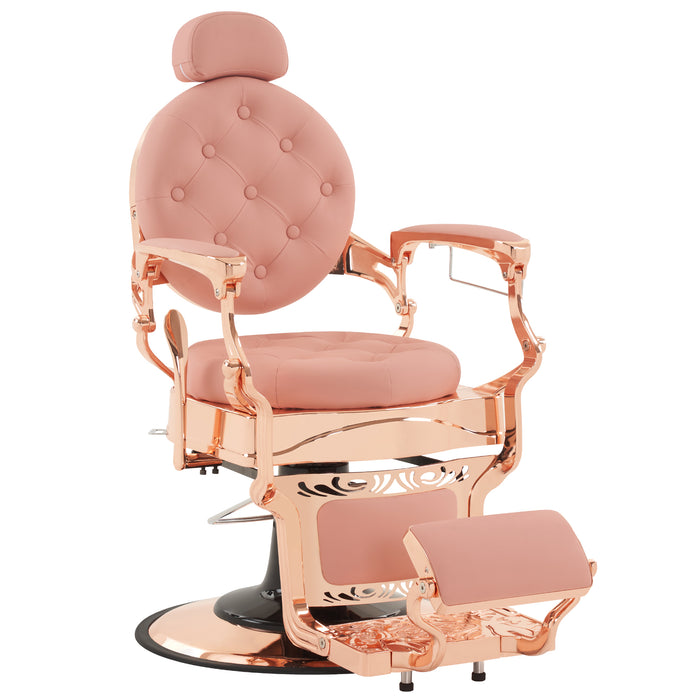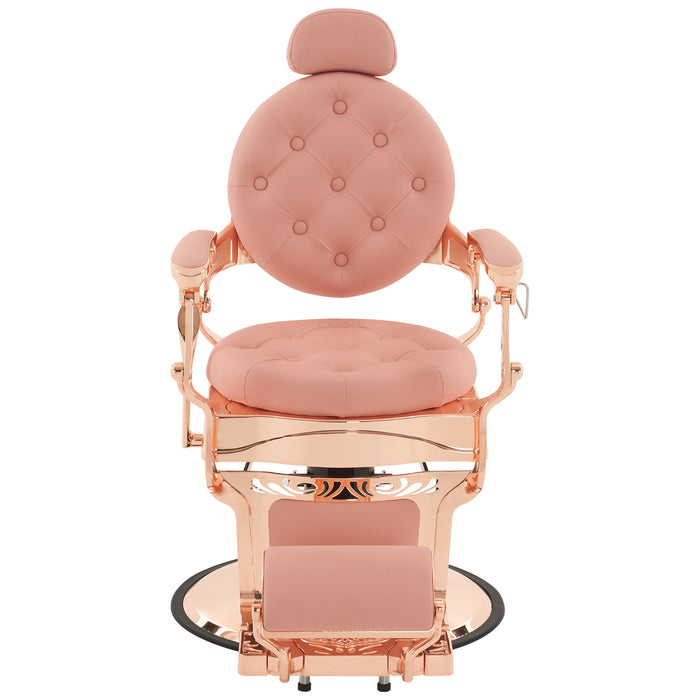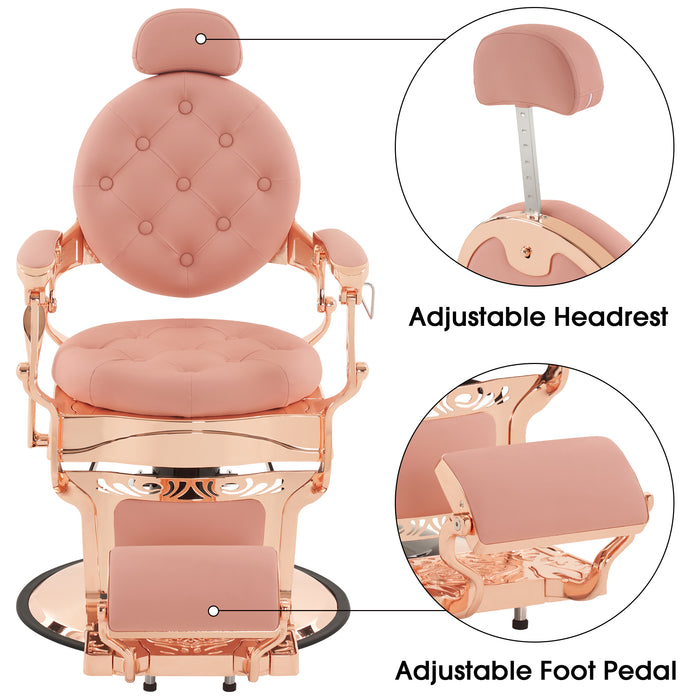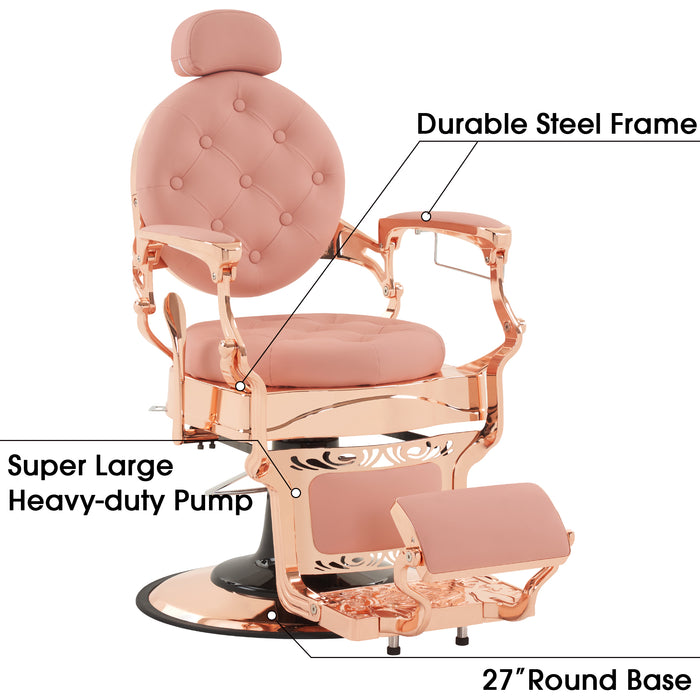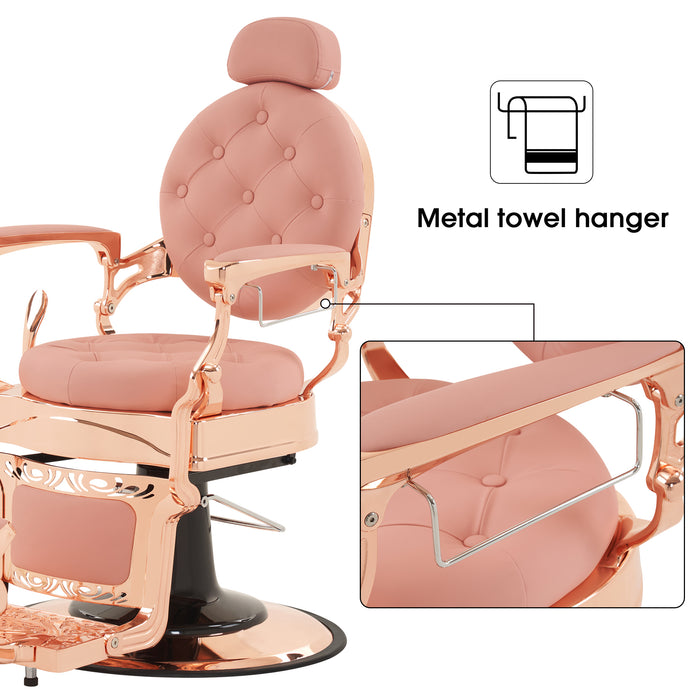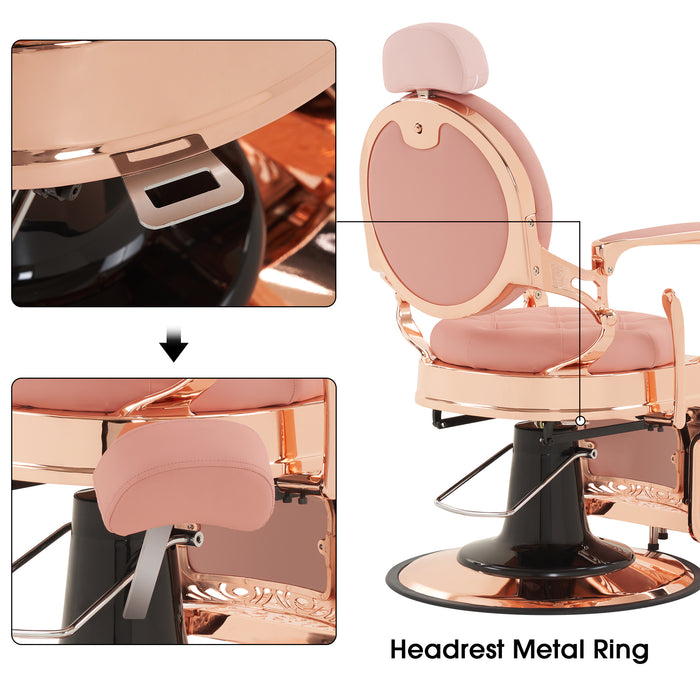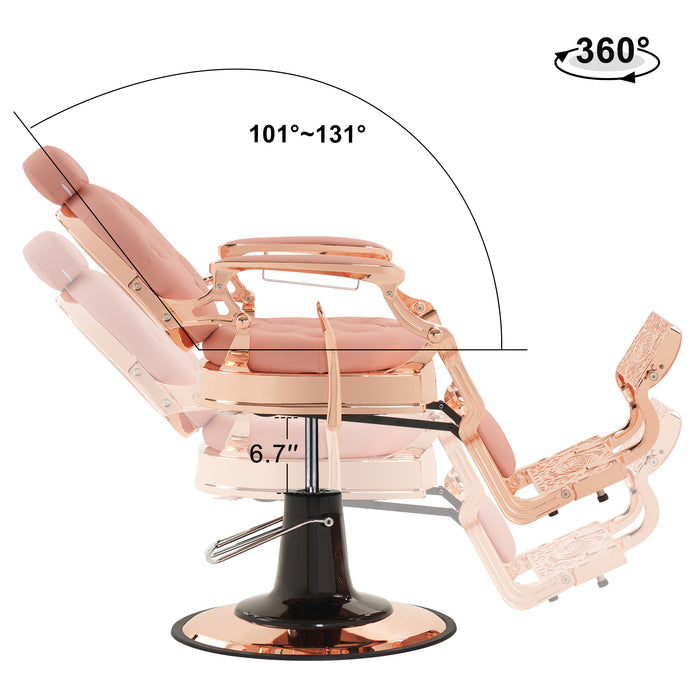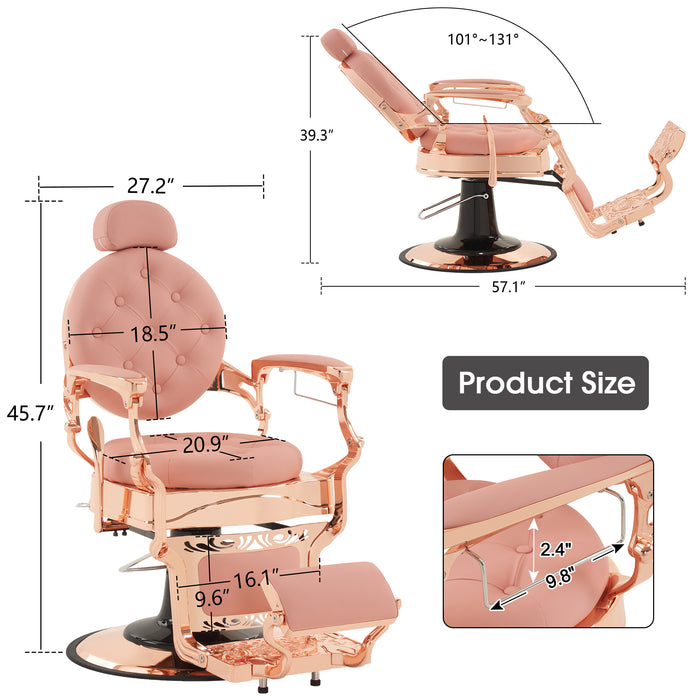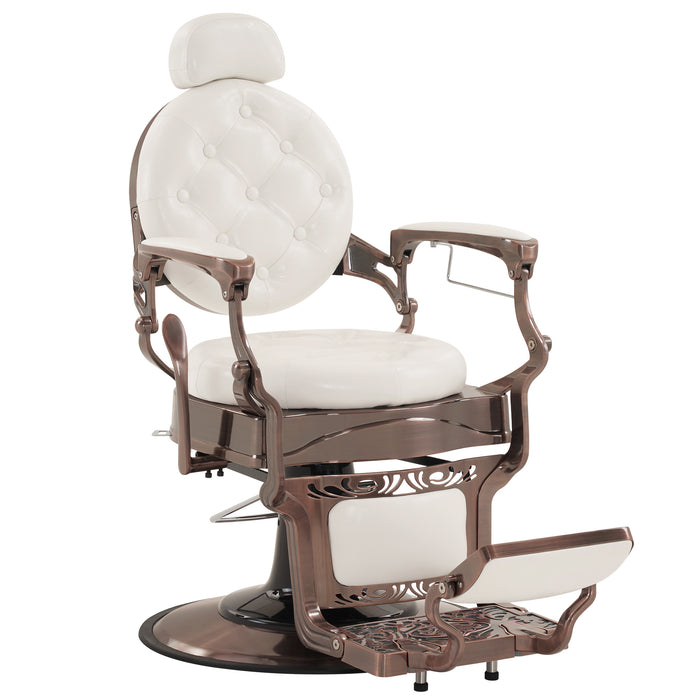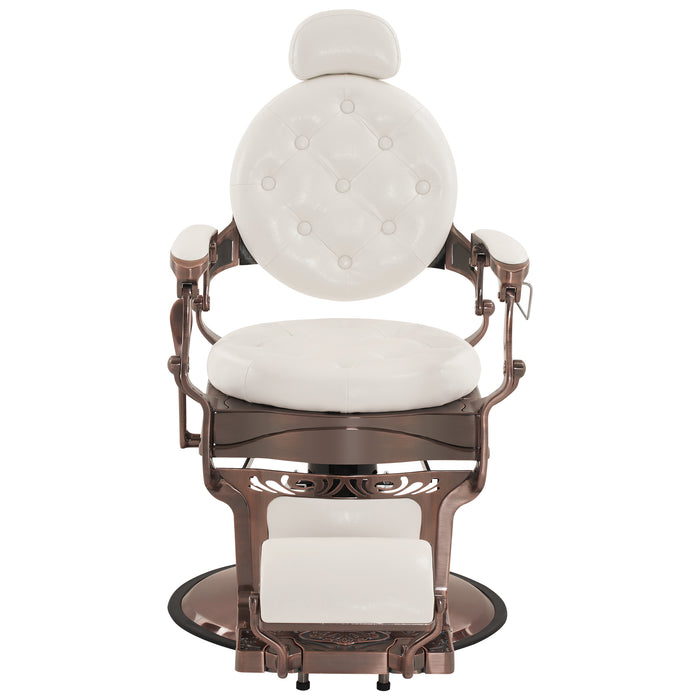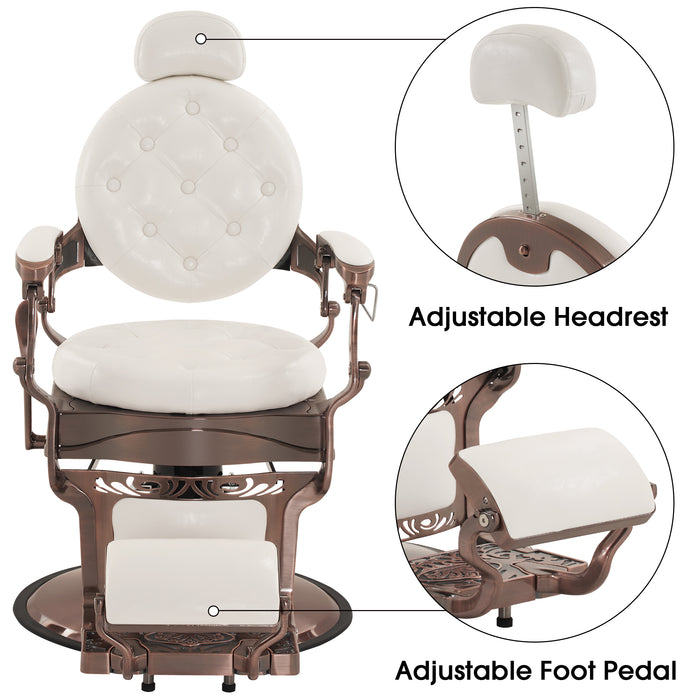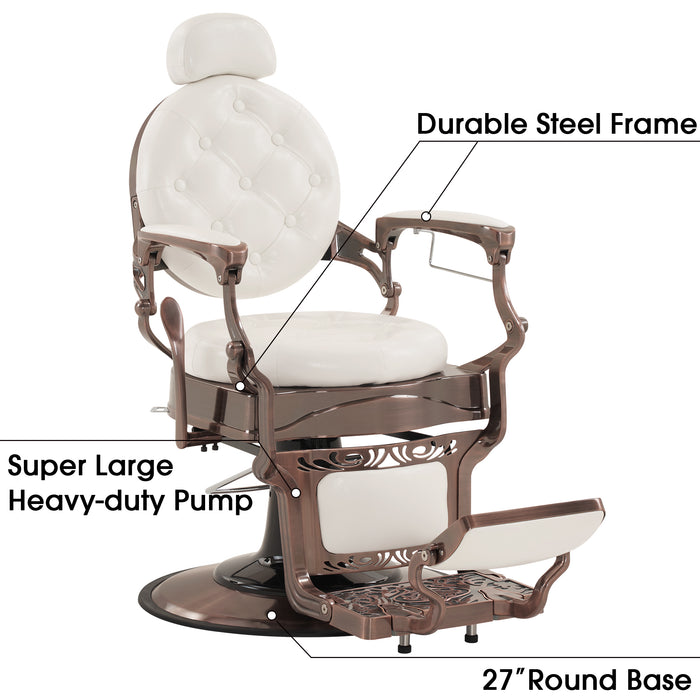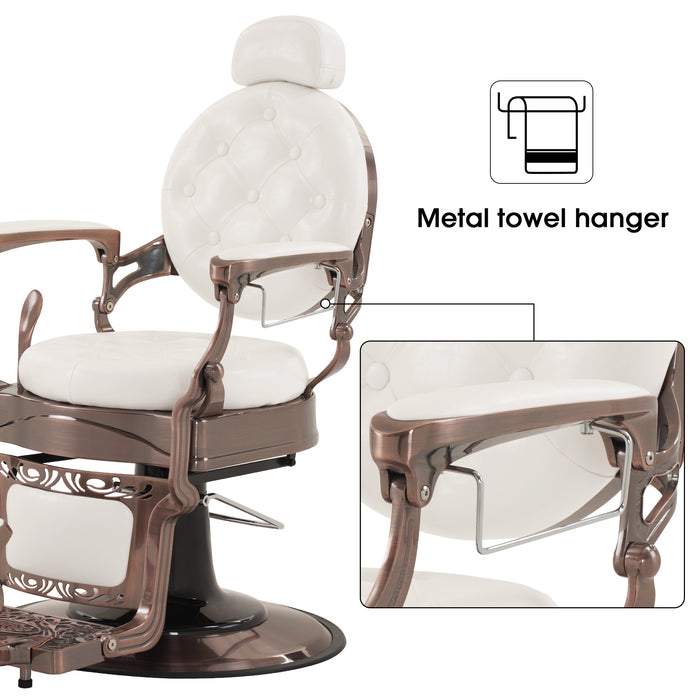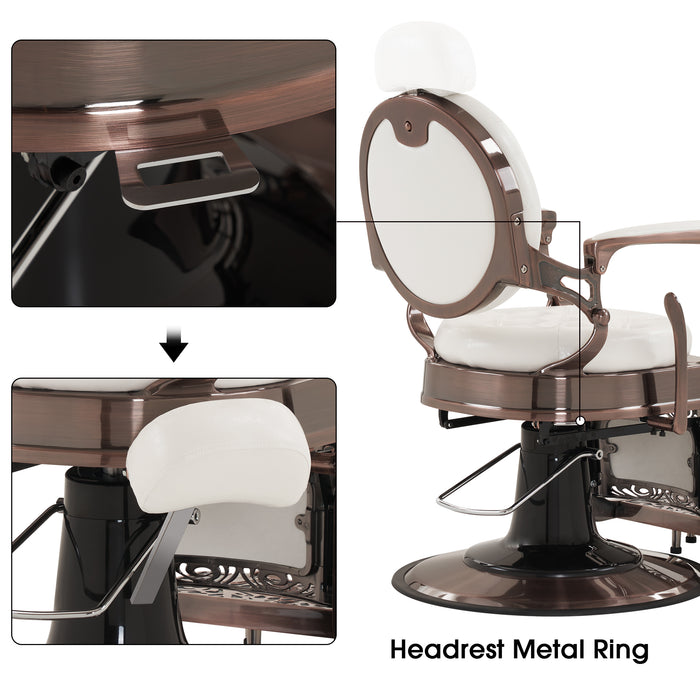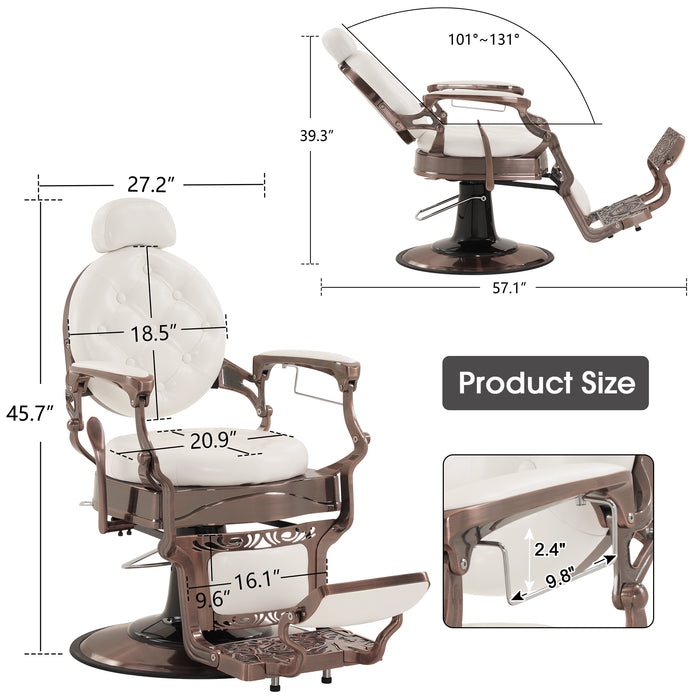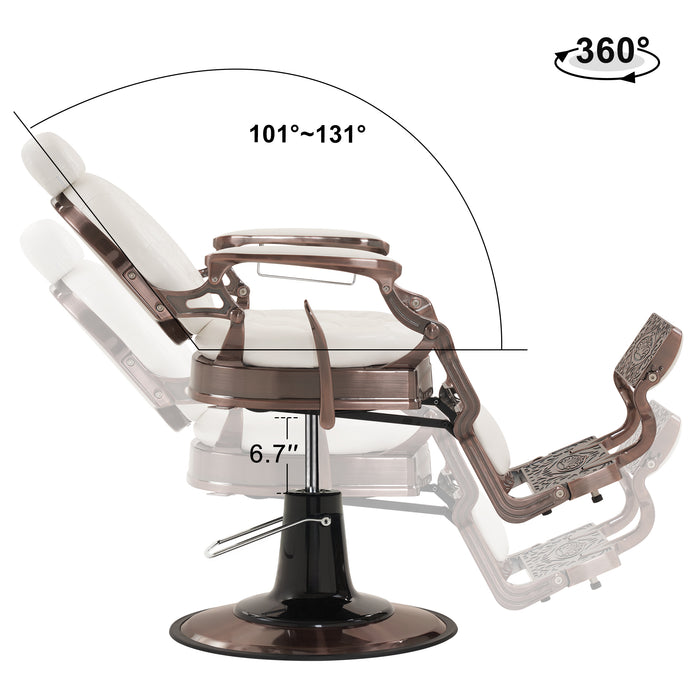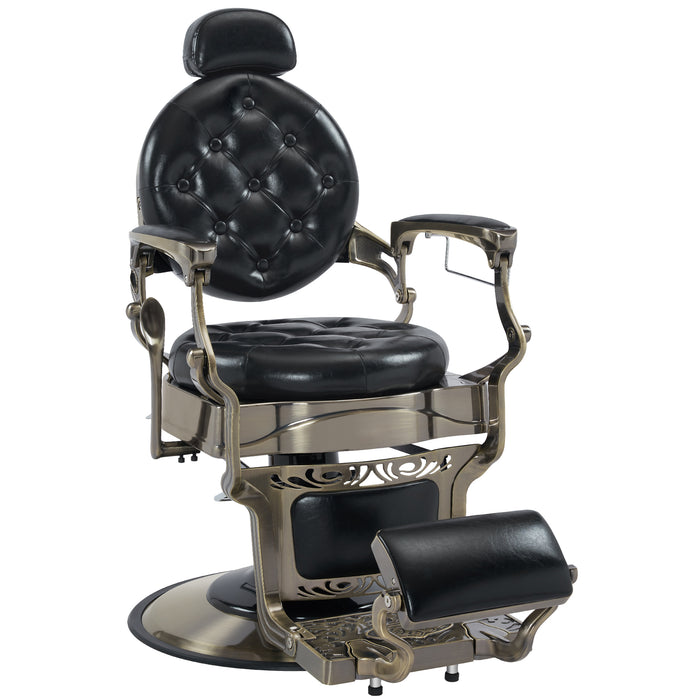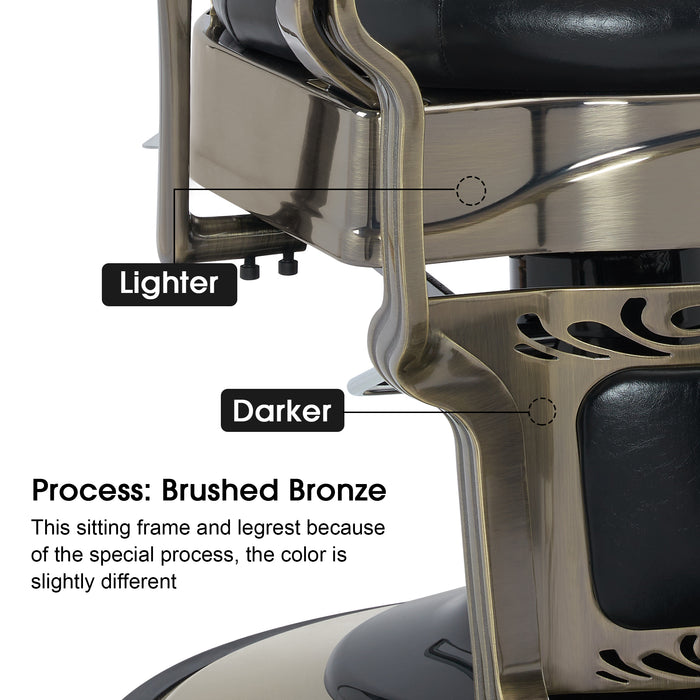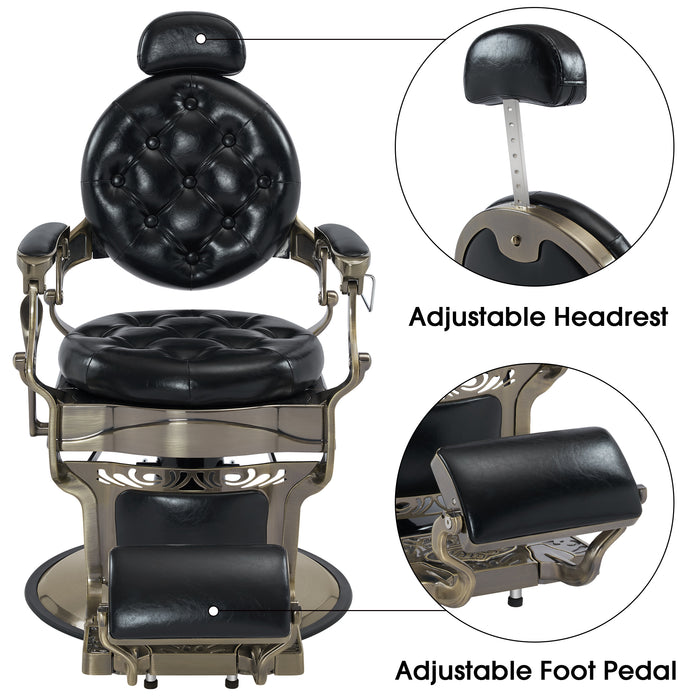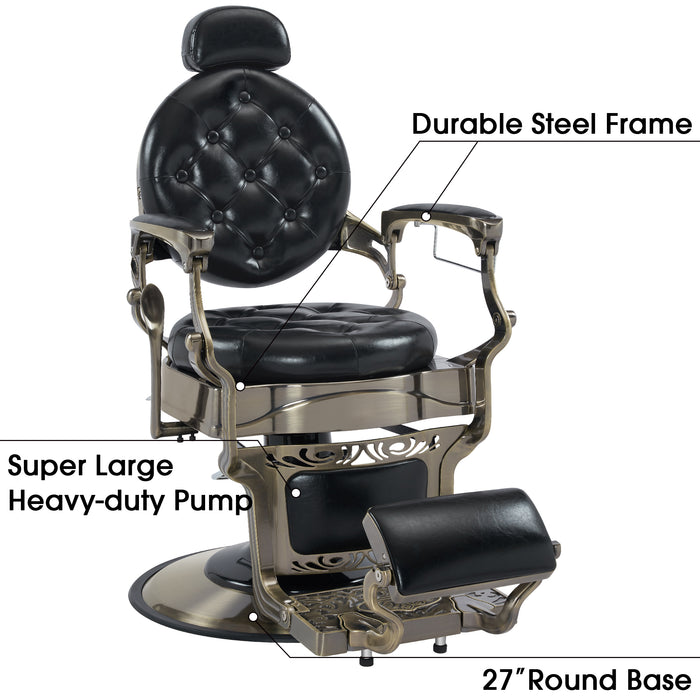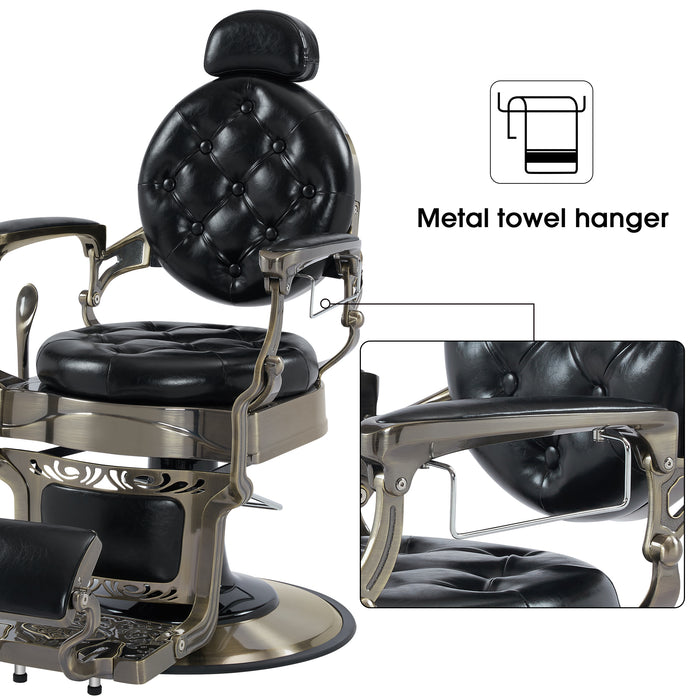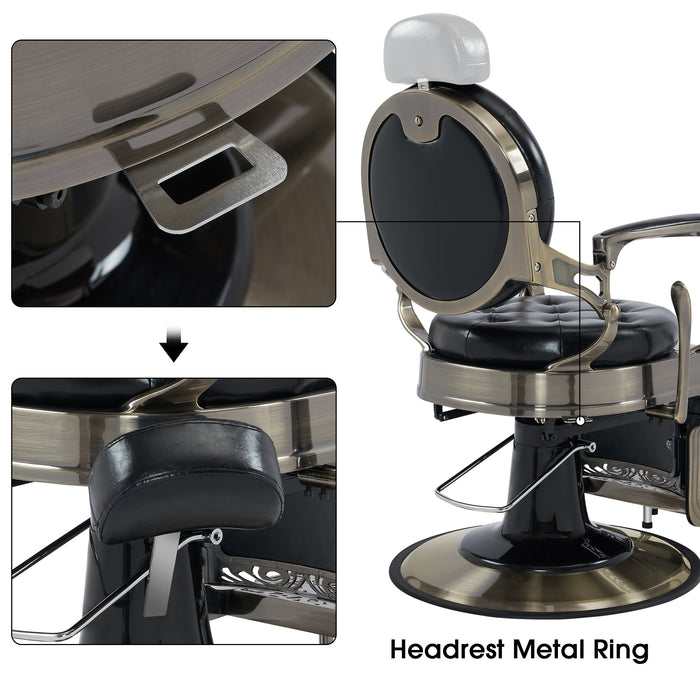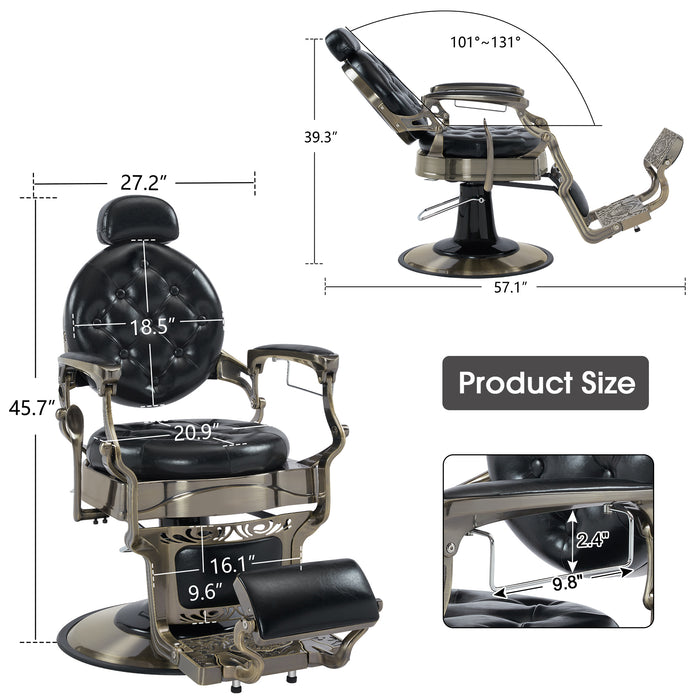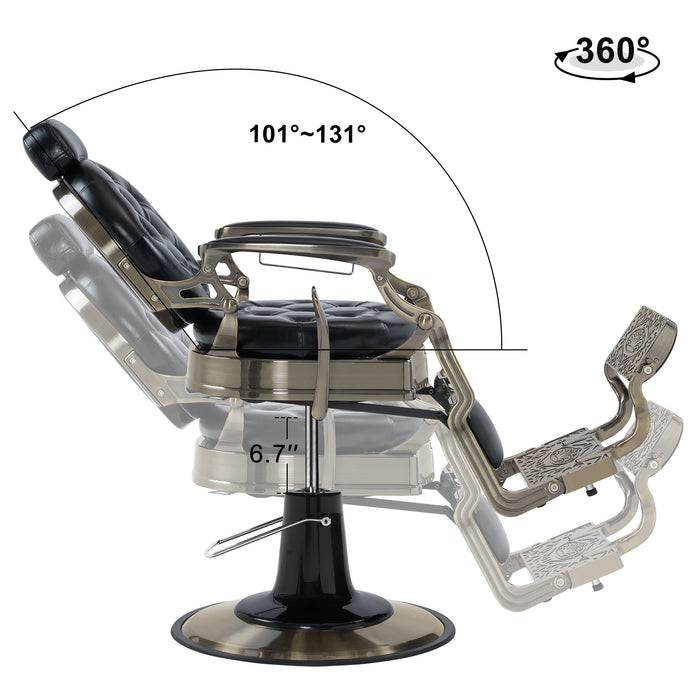 BarberPub Heavy Duty Metal Vintage Barber Chair All Purpose Hydraulic Recline Salon Beauty Spa Chair Styling Equipment 8914
Pre-sale: 6154-8914 black will be in stock on 11/25/2023.
Item Description:
As you walk down the dark street, stumble upon this American vintage barber shop on the corner. When you walk in, wood grain floors, vintage chandeliers, walls plastered with last-century-style posters, and jazz-style background music. The most eye-catching is Barberpub's vintage barber chair, with its eye-catching button design when you sit on top of that thick leather seat. Involuntarily said, "That's so comfortable, dude!" 
About this item:
【Vintage Design】This barber chair features a retro-inspired design. The streamlined frame and the smooth leather are perfectly combined. The diamond-shaped checkered button embellishment of the backrest and the embossed design of the foot support make all purpose barber chair classic and elegant.
【Diversified Function】The height is easier to adjust with the hydraulic pump, maximum to 6.7 inches. 360 degrees swivel with locking mechanism and 101-131 degree reclining provides versatility. We add a metal towel hanger and adjustable headrest , providing convenience for Daily barber work and allowing your clients to have a better experience. 
【High Quality Sturdy】 High quality PVC leather. The use of high resilience sponge material is very durable and soft, allowing customers to experience the ultimate comfort. Heavy-duty hydraulic pump with the max supporting weight of 700 lbs. Textured satin finish is waterproof, scratch-resistant and stain-resistant.
【Ergonomic Structure】The headrest and backrest can be adjusted from multiple angles according to the needs of customers, make a relaxing and enjoy the whole process. Soft backrest and seat cushions reduce pressure on the waist. We add reversible foot pedals that can be flipped on the front and back, and it's equally comfortable to step on or lie down.
【Easy To Assemble Easy To Clean】The headrest is removable and the chair can recline. The frame and seat comes PREBUILT. This vintage barber chair requires easy assembly. The backrest is the only thing you will need to assemble. The part list and detailed installation steps are included in the instruction. We will pack the items in the best condition to prevent shipping damage. If there is any issue,please do not hesitate to contact us, and we would spare no effort to give you satisfied shopping experience. With a dry duster cloth, you can wipe all the dust off of the chair. If there is a hair dye stained on it, just use a cotton cloth dipped in gasoline to easily remove the stain.
Item Specifications:
Type : 6154-8914
Color: Black with Black Frame/Pink with Pink Frame/White with Reddish Bronze Frame/Black with Brushed Bronze Frame
Material: Metal Frame/ Plastics /PVC Leather
Back & Seat Fill Material: High Density Sponge
Overall Dimension: 28"(W) x 57.5"(D) x 39.3"(H)—45.7"(H)
Hydraulic Height Adjustment: 6.7"
Seat Dimension: 20.9 "(W) x 20.9"(D)
Backrest Dimension: 18.5"(W) x 18.5"(H)
Loading Capacity: 700 lbs
Gross/Net Weight:153/118lbs 
Buyer Reading:
Please make sure that the dimensions of the chair meet your needs before purchasing. The frame and seat of our chair are prefabricated.
This vintage barber chair is shipped by freight. Please be sure to provide us with the shipping address of the delivery, including a valid phone number, so that we can be contacted to arrange delivery.
Please be sure to check your barber chair for any shipping damage when you deliver it. If you find any damage to the goods or you have not received a complete order, please indicate it on the invoice when the driver asks you to sign. 
Warranty Information:
Hydraulic Pump: 1 Year
Frame & Base: 1 Year
About BarberPub:
After nearly ten years of business progress and brand upgrade, BarberPub has been widely recognized by customers. Our goal is to bring customers cost-effective and high-value products with satisfactory customer service. In order to better supplying our U.S.A customers, we have distribution centers.