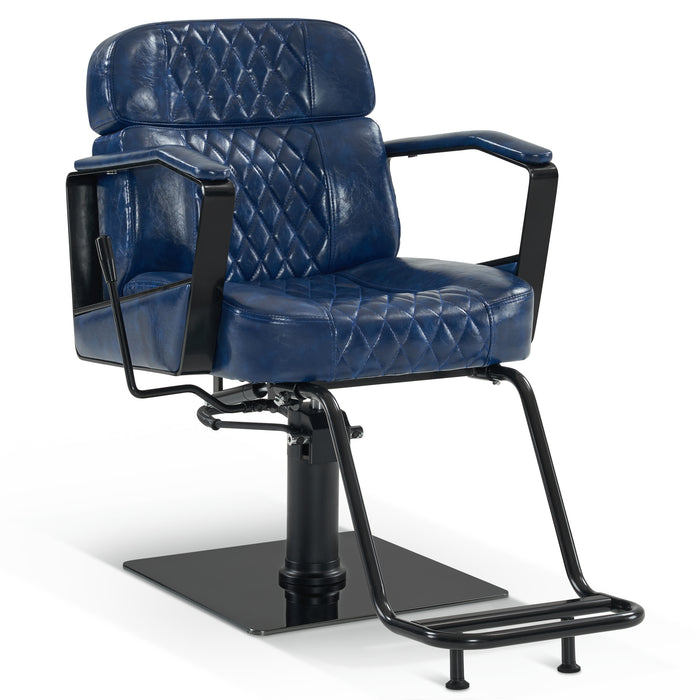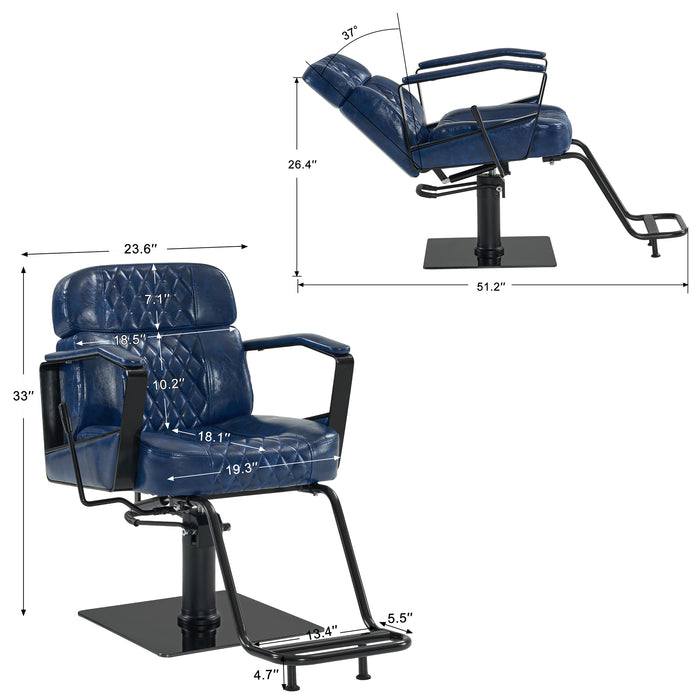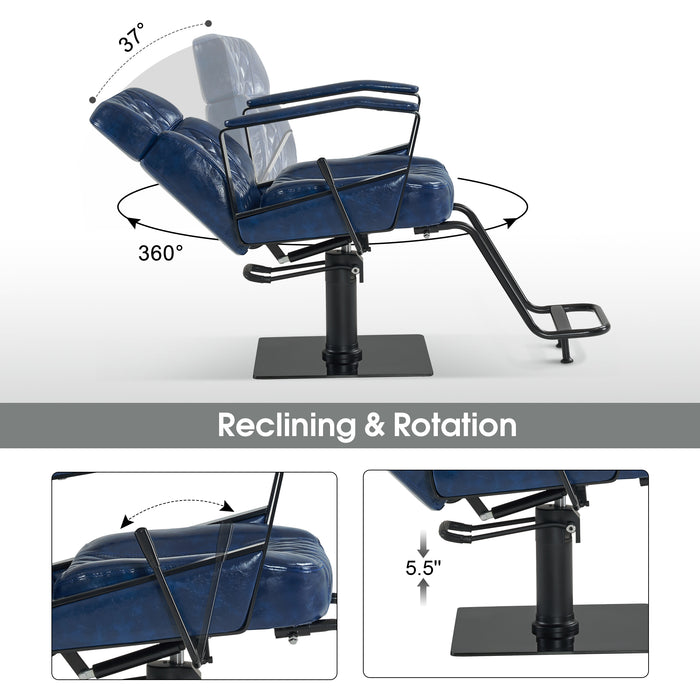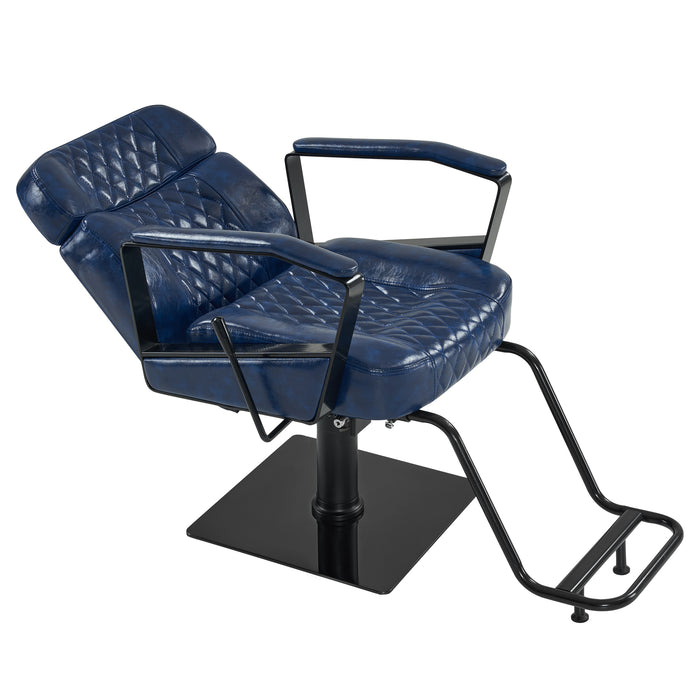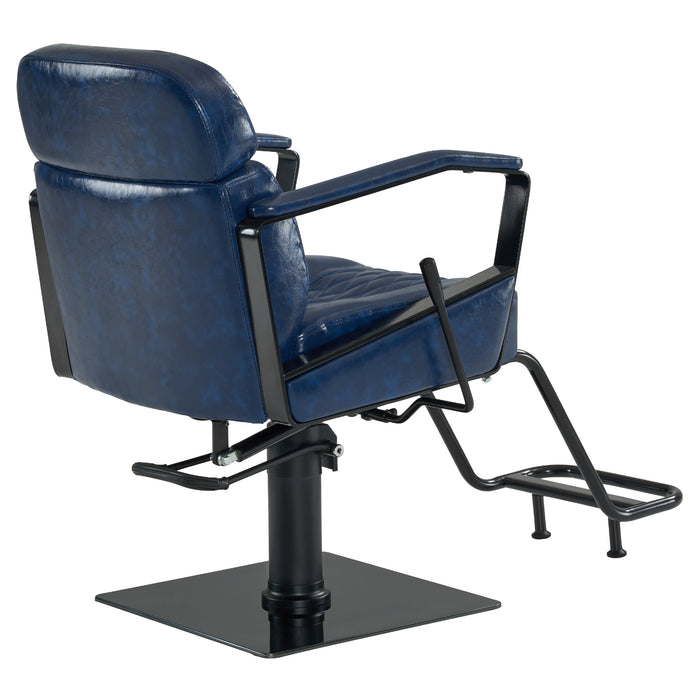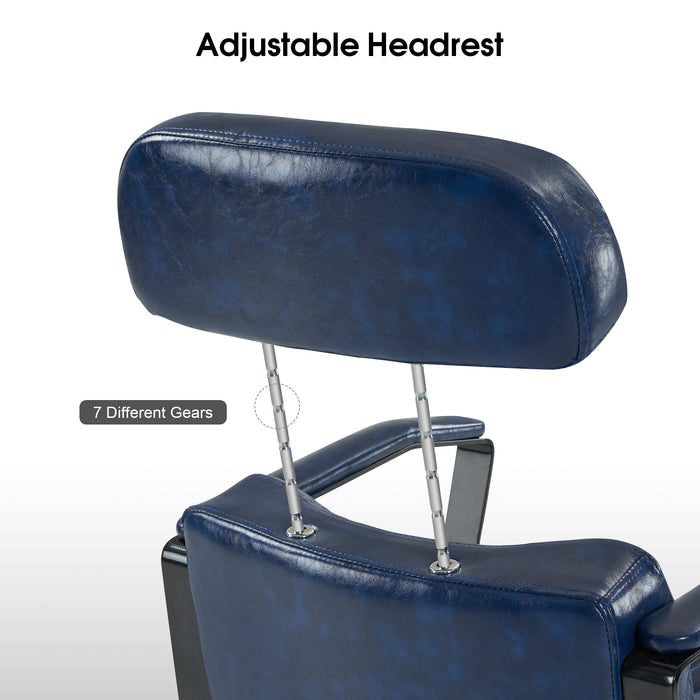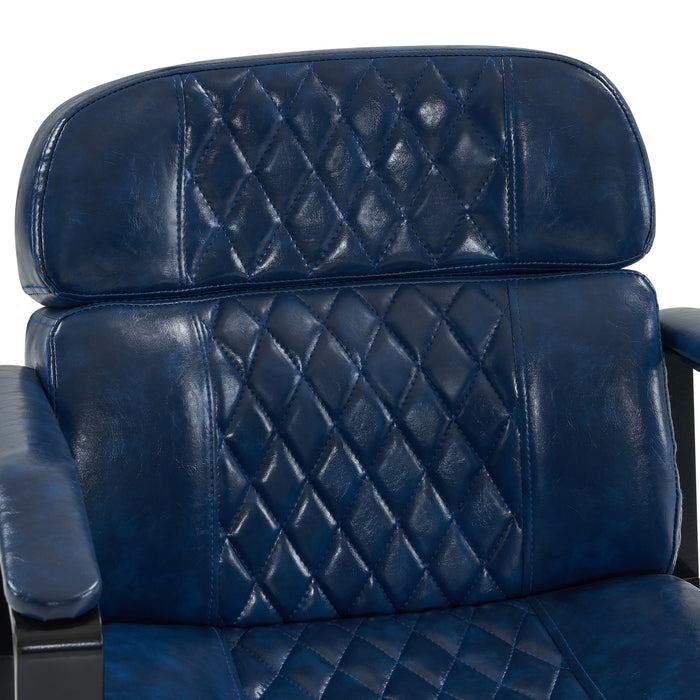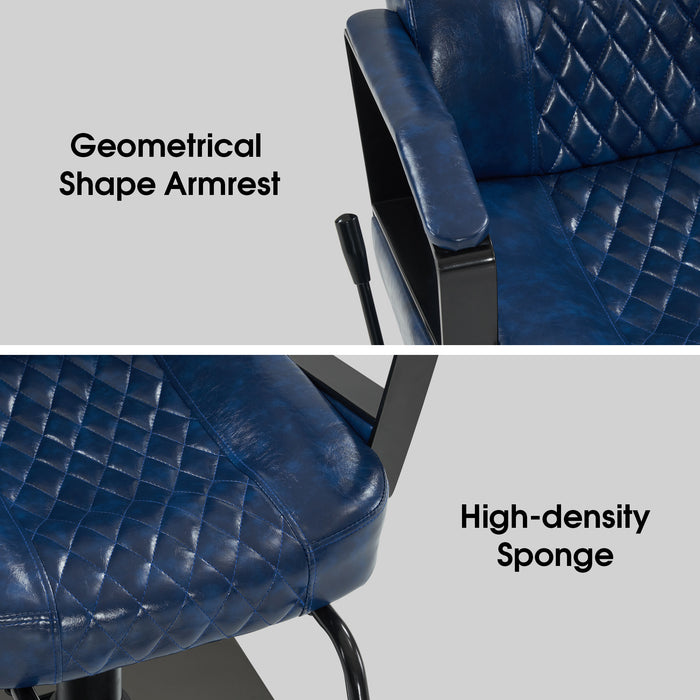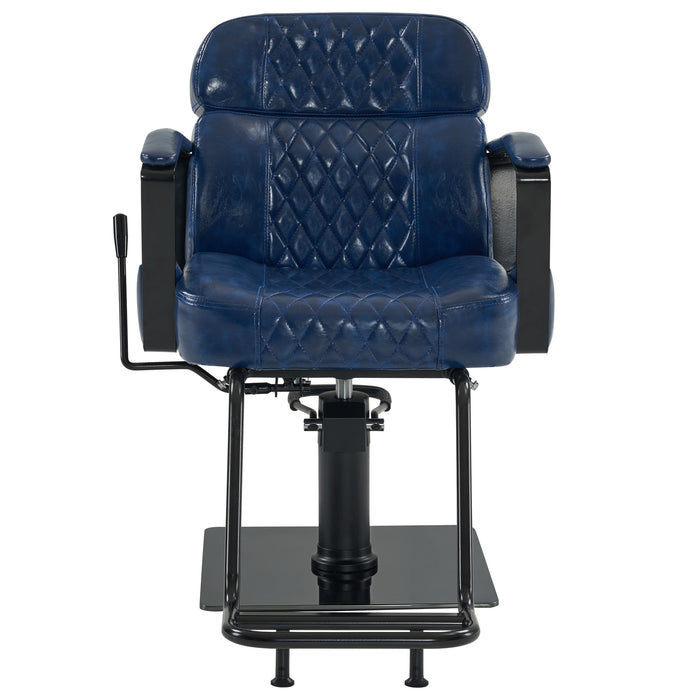 BarberPub Classic Luxurious Professional Barber Chair, 440Lbs Hydraulic pump Recliner, Swivel and Ergonomic Chair for Hair Stylist, Home&Beauty Salon, Barbershop, Salon&Spa Chair 3068
Item Description:

This barber chair is in classic style with smooth line. It is characterized by classic blue pattern on dark blue leather and glossy base made of stainless steel coated with black titanium, which adds a classical and luxurious atmosphere for your barber shop. Resilient seat cushion and stable foot pedal can provide your customers with better experience.

Item Features:


Classic Style: The dark blue patterned leather with black frame and base adds a classic style to this barber chair. The glossy square base and the diamond-shaped pattern on the cushions add vitality to the chair. The classic design with a sleek and streamlined appearance is suitable for salons, barber shops of different styles.

Stability&Flexibility: The oil hydraulic pump of this barber chair that can load up to 440 pounds makes the barber chair more stable and sturdy. The chair can be rotated 360° and can be locked easily by the gas-piston lock& release mechanism. The backrest can recline up to 140° and the pump can be raised 5.5 inches. All above features can provide you with more convenience.

Ergonomic Design: Designed to fit the natural shape of human body, this barber chair is equipped with soft headrest, backrest and seat cushions which can provide better comfort and support to lumbar. It also has a foot pedal and an adjustable and wide headrest. When sitting on it, people will feel more comfortable and relaxed.

High-quality Materials: The headrest, backrest and seat cushions of this barber chair is well-made of high-quality faux leather and filled with high-density sponge with great resilience. The base is made of high-quality stainless steel coated with black titanium which combines practicability and aesthetics.

Easy To Assemble&Clean: The frame and seat are preinstalled. There are a few simple steps to complete the installation. Faux leather is waterproof, so you can easily wipe off the dust with a cloth. If this chair has hair dye, perm or any other hard to clean items on the surface, leather cleaner or a little cotton cloth with a little gasoline would make it clean.
Item Specifications:


Type: 6154-3068
Color: Blue
Material: Steel Frame/Stainless Steel Base/PVC Leather
Overall Dimension: 23.6"(W) x 40.9"(D) x 33"(H)--38.6(H)
Reclining Overall Dimension: 23.6"(W) x 51.2"(D) x 26.4"(H)--31.9(H)
Backrest Size: 18.5"(W) x 10.2"(H)
Seat Size: 19.3"(W) x 18.1"(D)
Seat Height(adjustable): 15.4"(H)--18.1(H)
Base Size: 17.5"(L) x 17.5"(W)
Backrest recline angle: 103°-140°
Loading Capacity: 440 lbs
Gross/Net Weight: 77/70 lbs
Number of Packages (one set): 1

About BarberPub

After nearly ten years of business progress and brand upgrade, BarberPub has been widely recognized by customers. Our goal is to bring customers cost-effective and high-value products with satisfactory customer service. In order to better supplying our U.S.A customers, we have distribution centers.