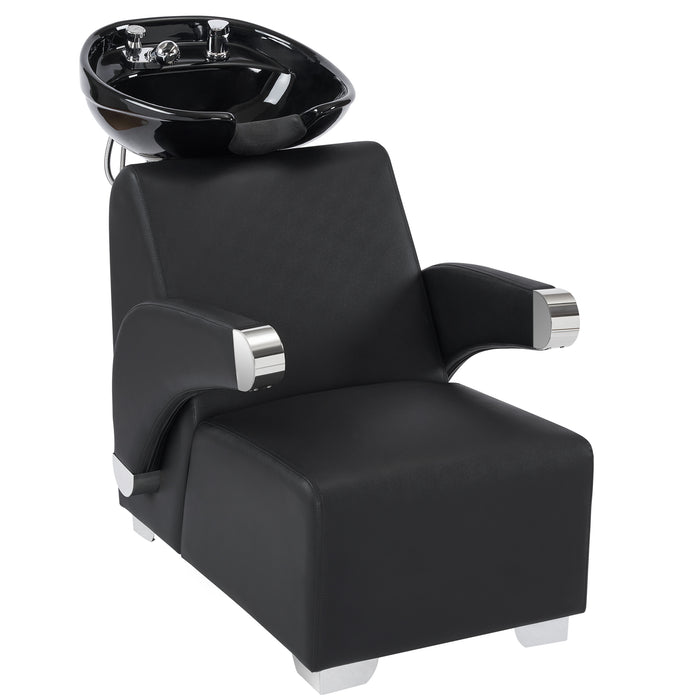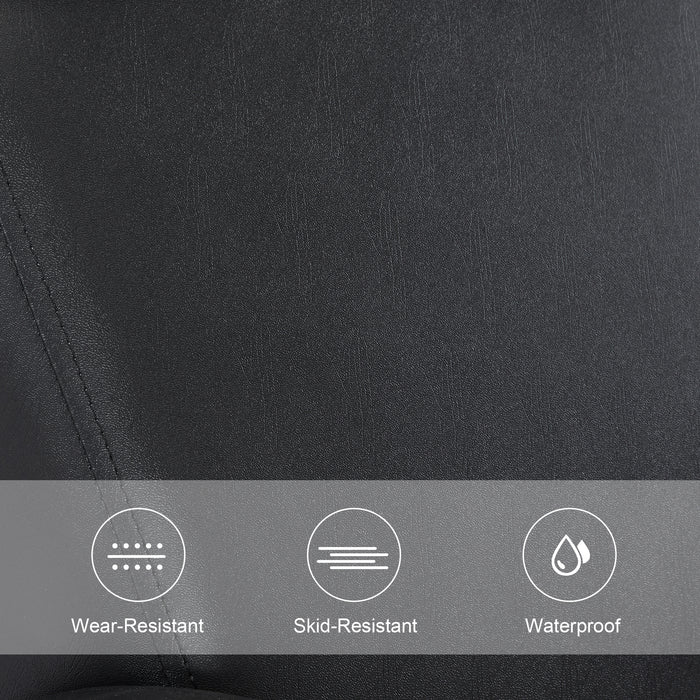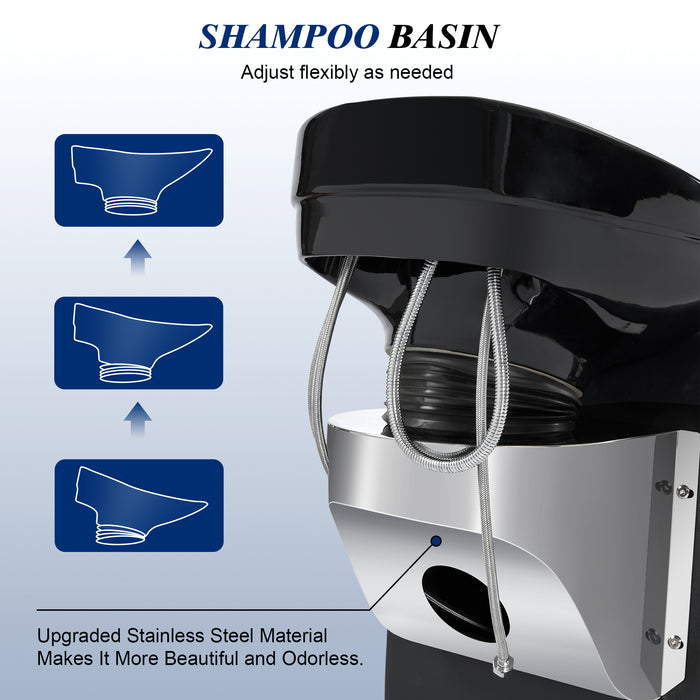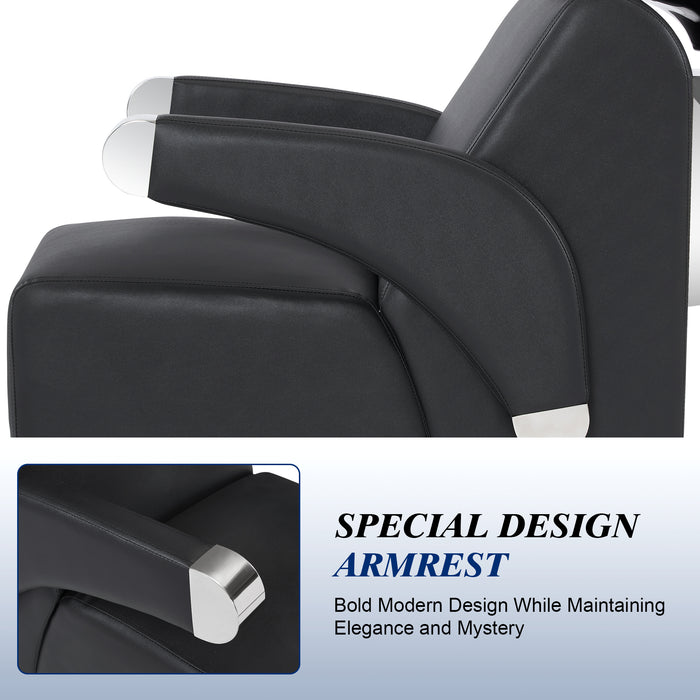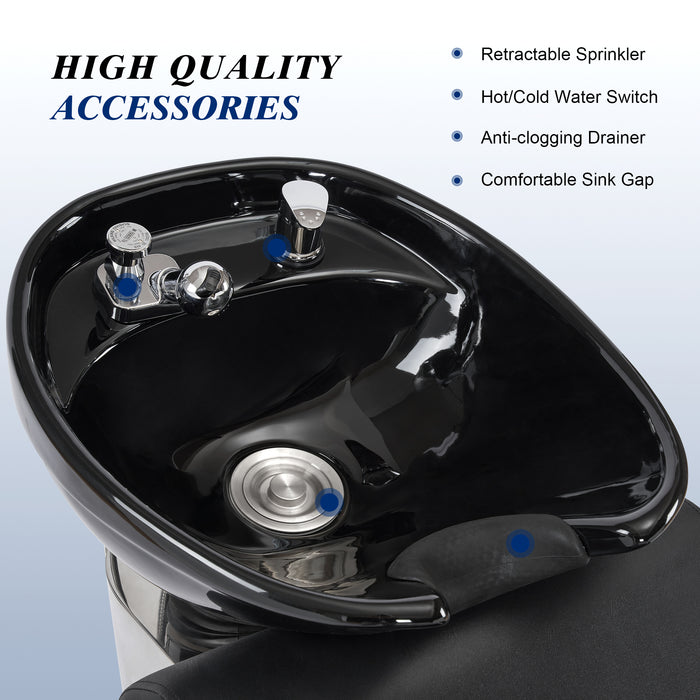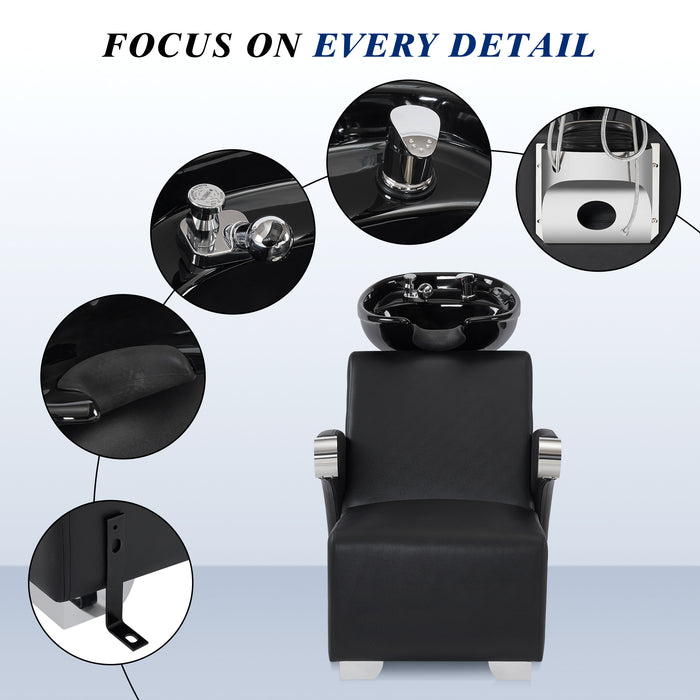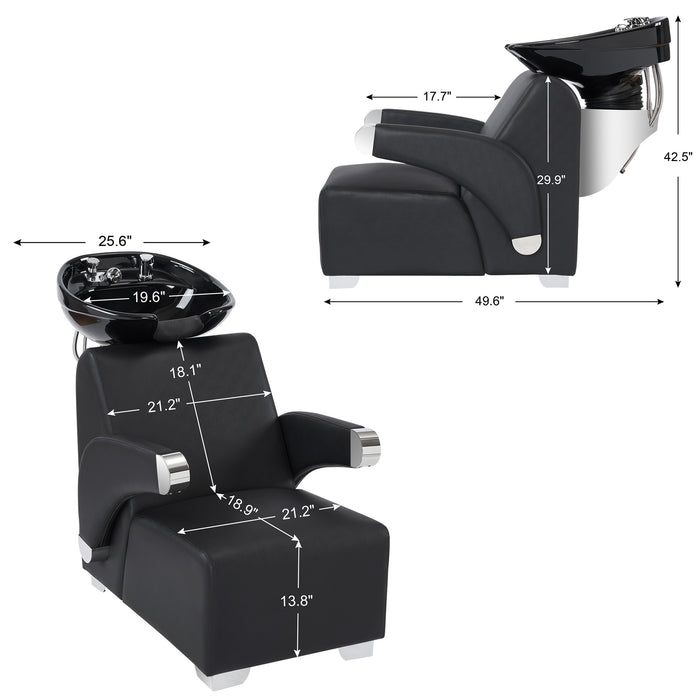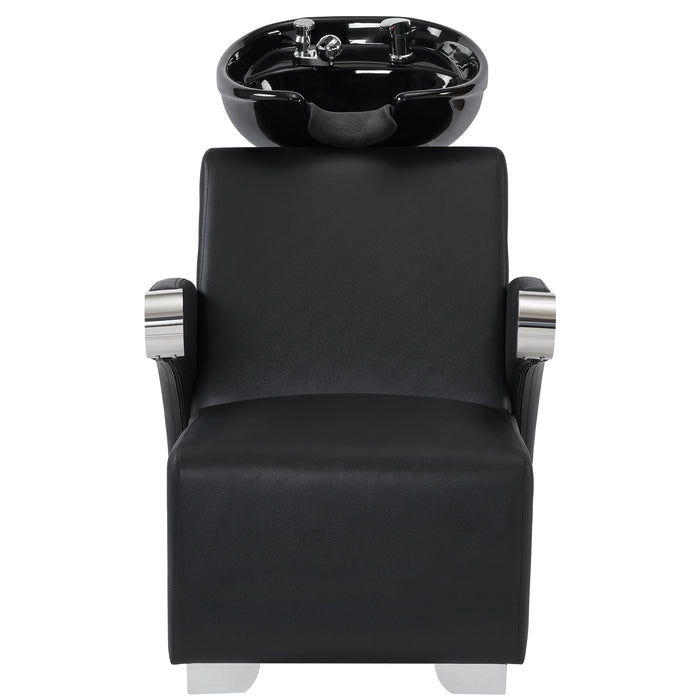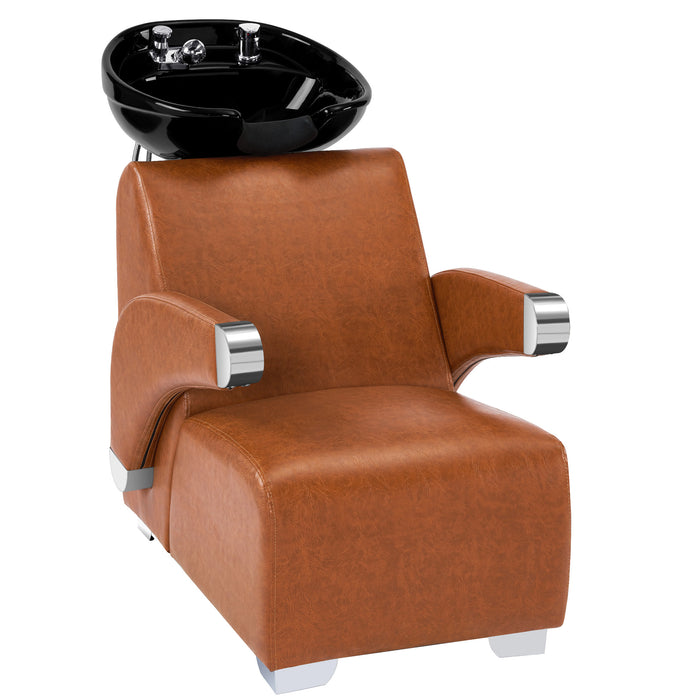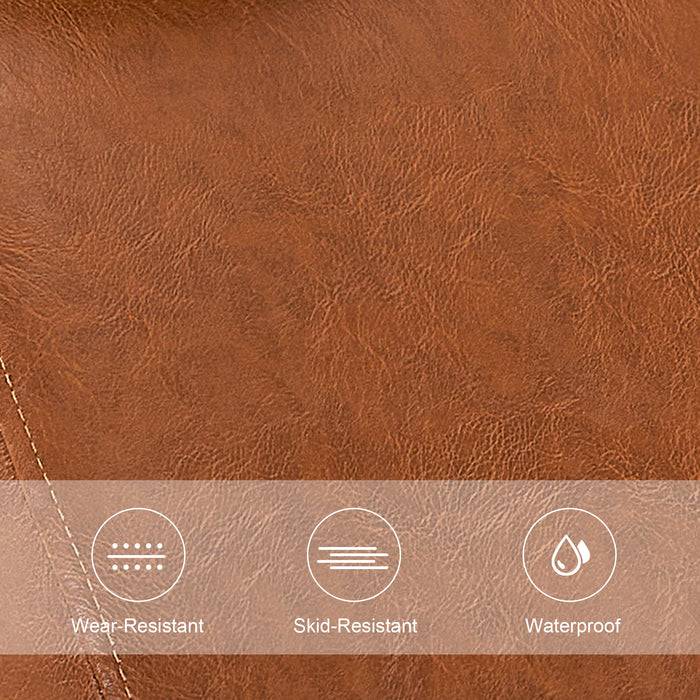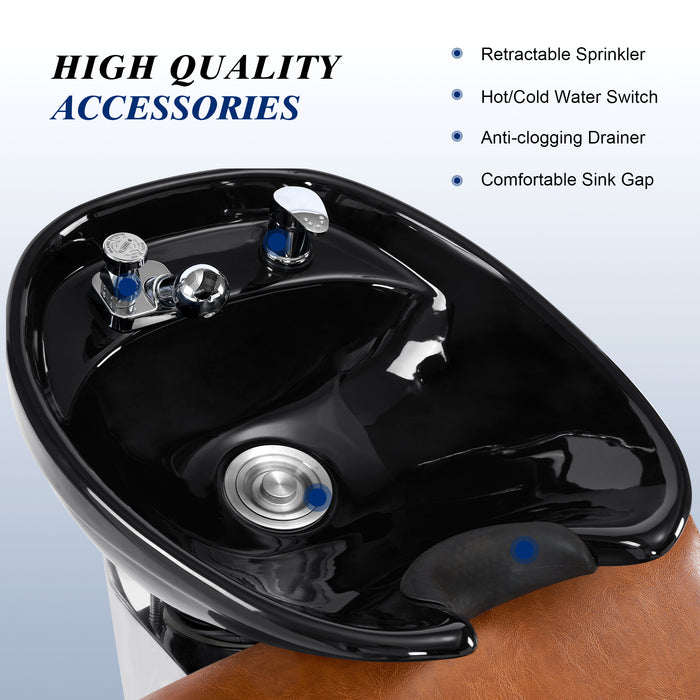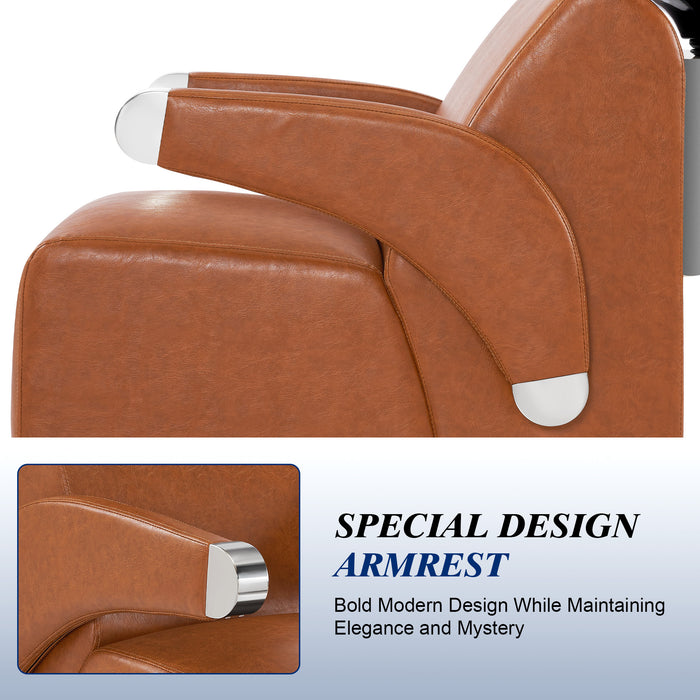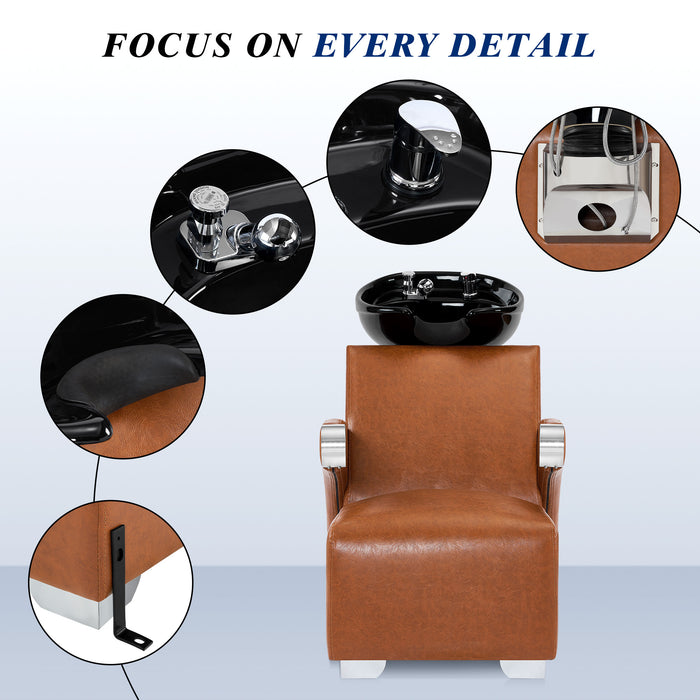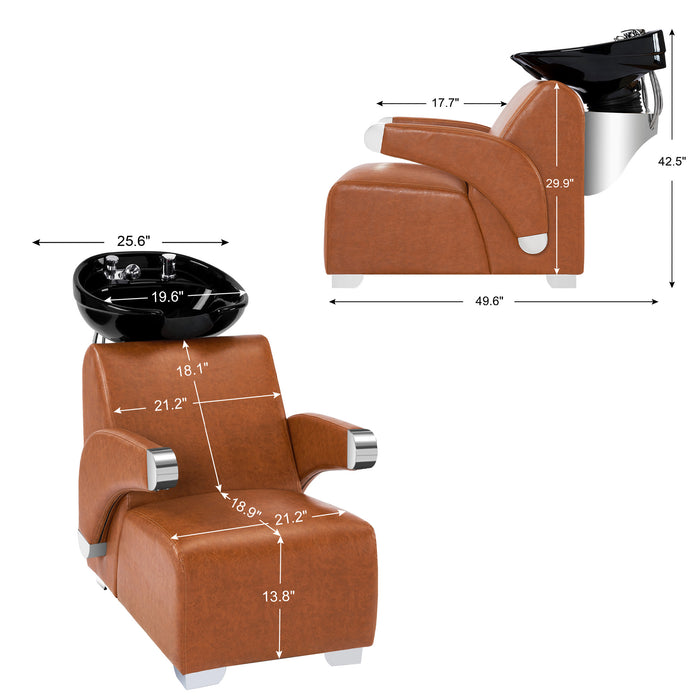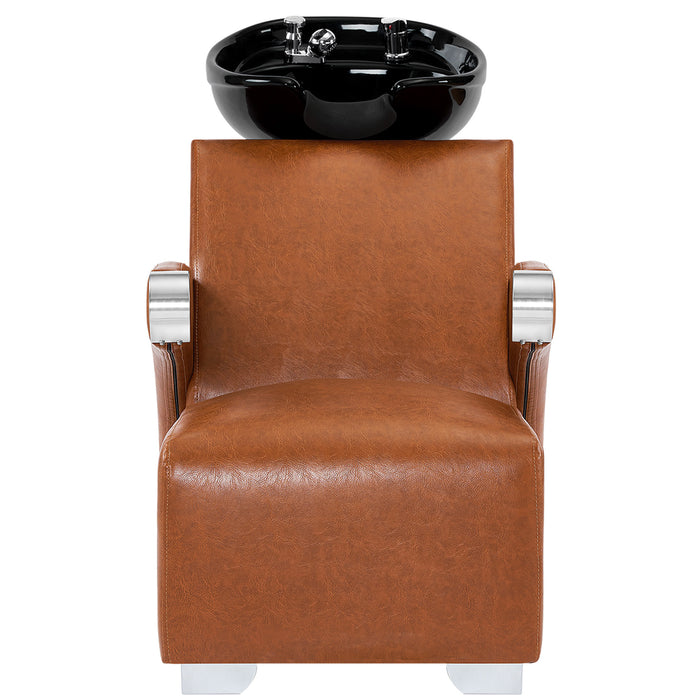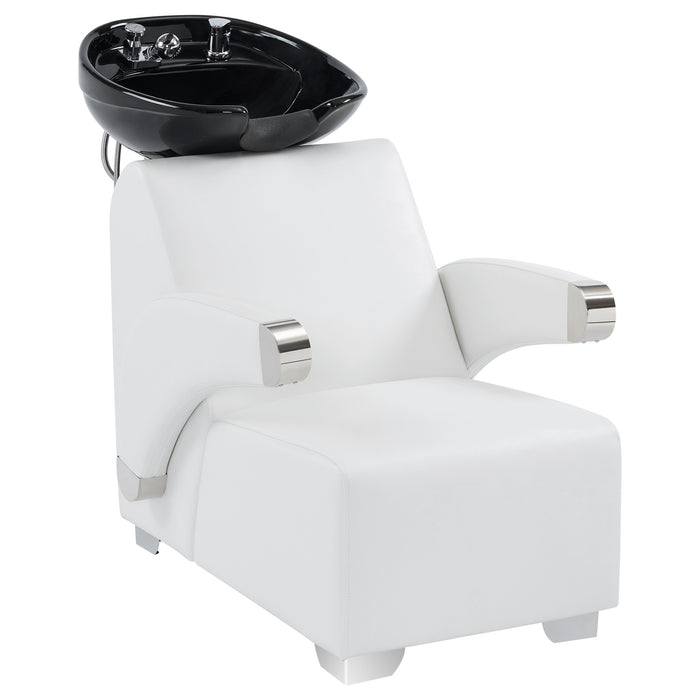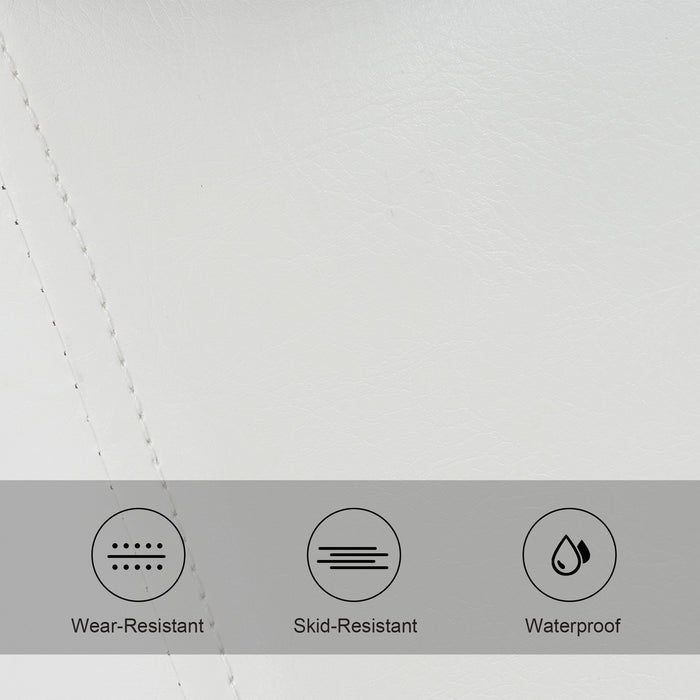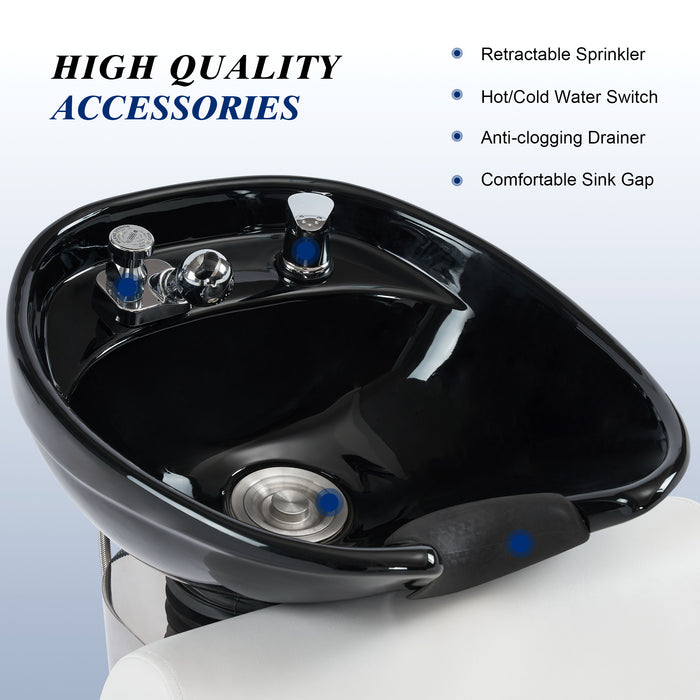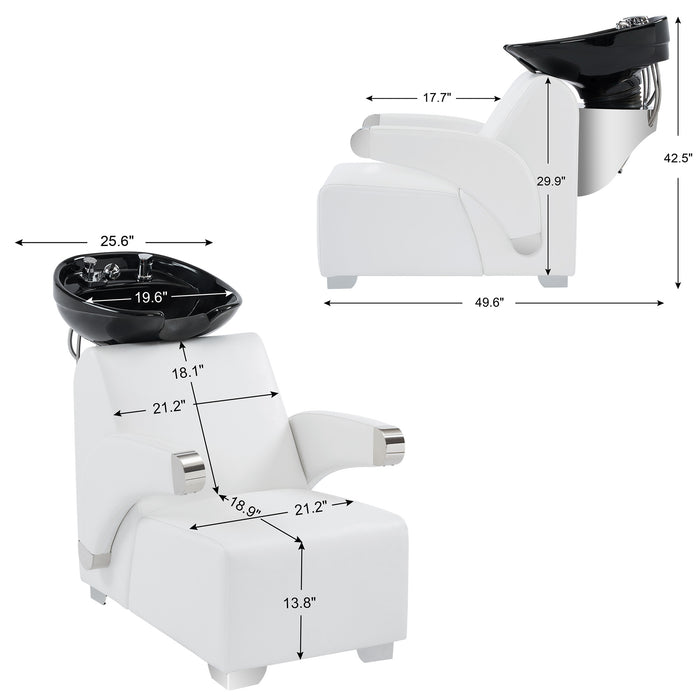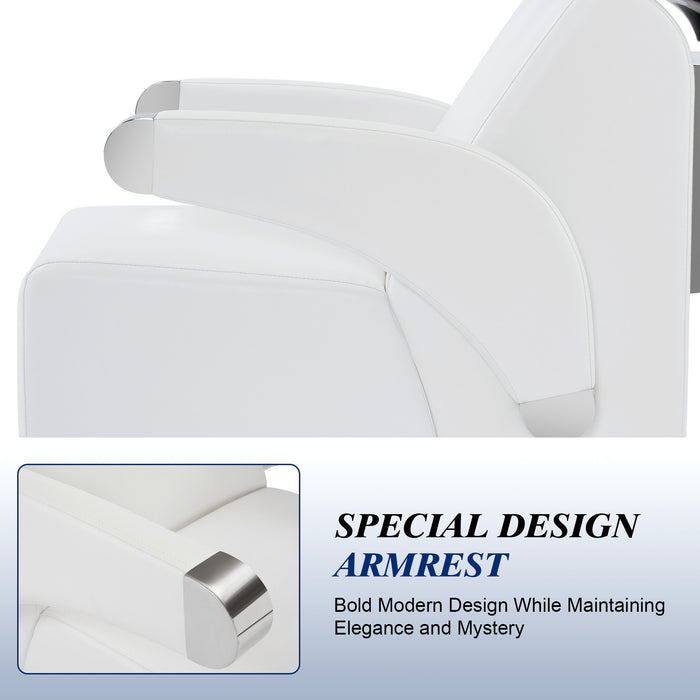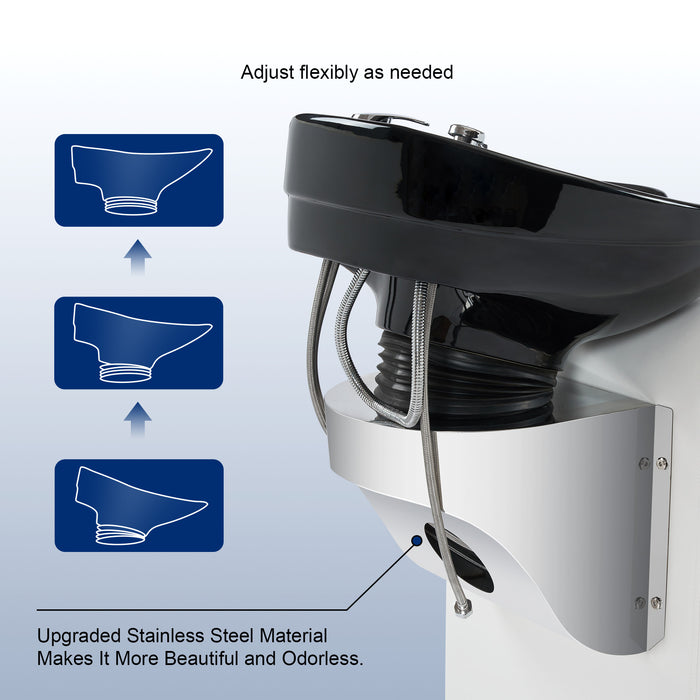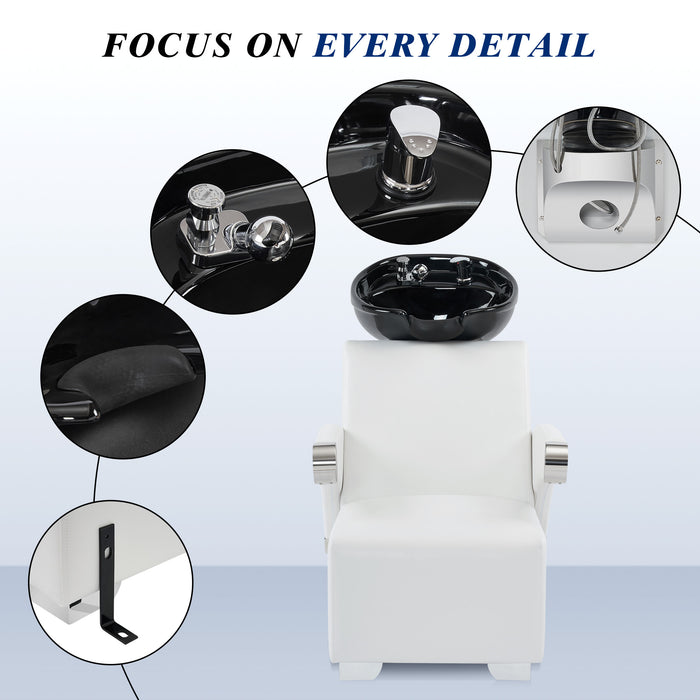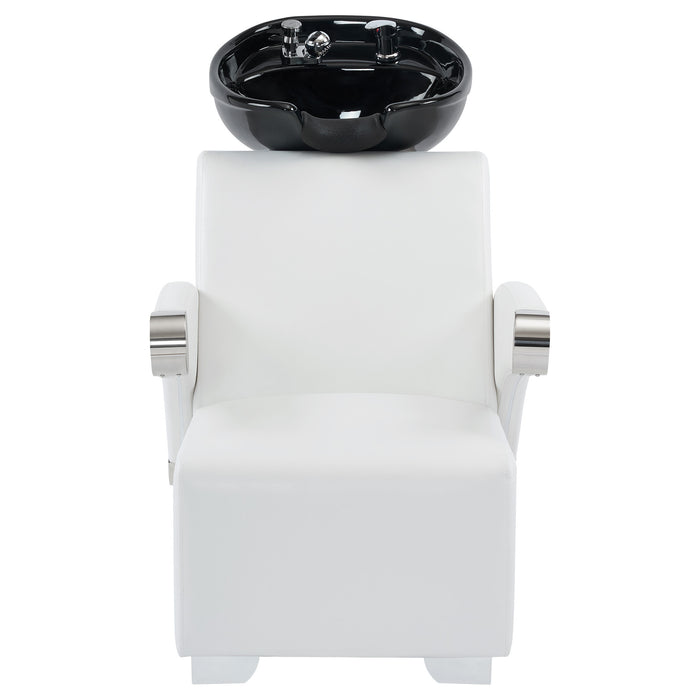 BarberPub Ceramic Bowl Backwash Shampoo Chair, Adjustable Modern Shampoo Sink Chair, Hair Washing Station for Professional Shampoo Barbershop, Home&Beauty Spa Salon 9102
Item Description:
This modern and super heavy seat cushion and curved armrest designed deluxe shampoo unit would be a perfect addition for Barbershop, Beauty Salons, Tattoo Parlors and more. Textured PVC leather with highly elastic sponge provides great comfort, while it also has a unique and minimalist styling. You and your clients will love the luxury and comfort from this upgraded example of model.
Item Feature:
Modern Humanization Design: The design of streamline body structure with perfect radian makes it restful and relaxing for customers to lie down. Specially designed armrests make the overall shape more smooth while maintaining mystery and elegance.
Fastidious Materials and More Durability: Solid wood frame + highly-elastic sponge + enhanced PVC leather +high-quality fiberglass+ high-quality ceramic + UPC standard sprinklers. The chair features enhanced PVC leather, with a smooth surface and a slight sense of friction. It is waterproof but also easy to clean and wear resistant.
Great Comfort: Featuring a tilt-bowl with adjustable angle so you can easily adjust the chair for maximum comfort. And super thick and spacious seat cushion, thickness up to 14 ", width up to 21.2 ", give people a more comfortable feeling and also suitable for the vast majority of people.
Focus On Every Detail: Equipped with anti-tipping pieces, you can decide for yourself whether you need to lock anti-tipping pieces to prevent the tipping of the shampoo chair. And a comfortable neck pillow that fits the body's reclining habits. Complete water fittings, sprinkler and so on.
New Upgrades and Innovations: Upgraded stainless steel material makes the bowl more beautiful and odorless than fiberglass, which greatly improves your experience.
Item Specifications Type:
Type:6154-HZ9102
Color: Black/Brown/White
Material: Solid wood frame/PVC leather
Overall Dimension: 25.6''(W) x 49.6''(D) x 42.5''(H)
Seat Size: 21.26''(W) x 18.90''(D)x 15.35''(H)
Backrest Size: 21.26''(W) x 18.11''(H)
The Height from the floor to the seat: 15.35"
The Height from the floor to the top of the bowl: 42.5"
Bowl Dimension: 19.6''(W) x 24.3"(D) x 4.72"(H)
Weight Capacity: over 500lbs
GW/NW:123/103Lbs
Number of Packages (one set): 3
Buyer Reading:
Easy Assembly Required.
This item includes a shampoo chair, a ceramic shampoo bowl, a UPC standard single handle faucet, a shampoo hose, a shower head, a strainer and a vacuum breaker.
About BarberPub:
After nearly ten years of business progress and brand upgrade, BarberPub has been widely recognized by customers. Our goal is to bring customers cost-effective and high-value products with satisfactory customer service.