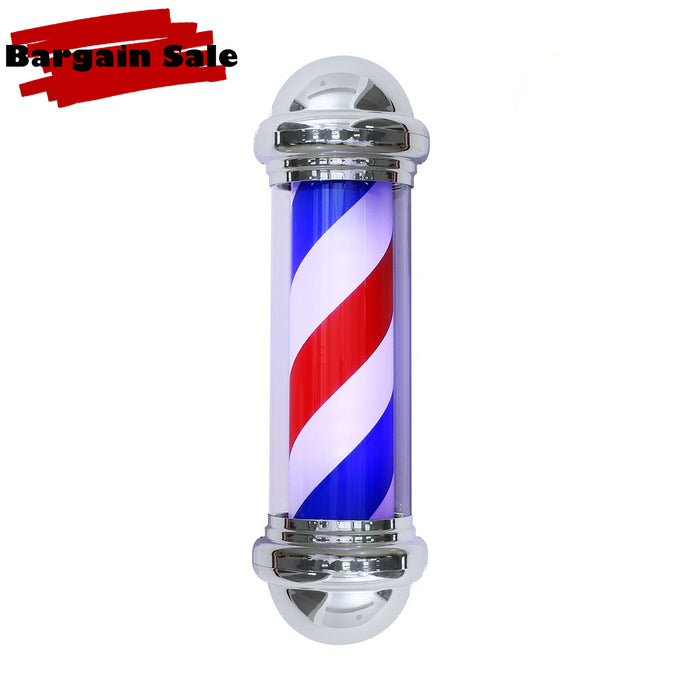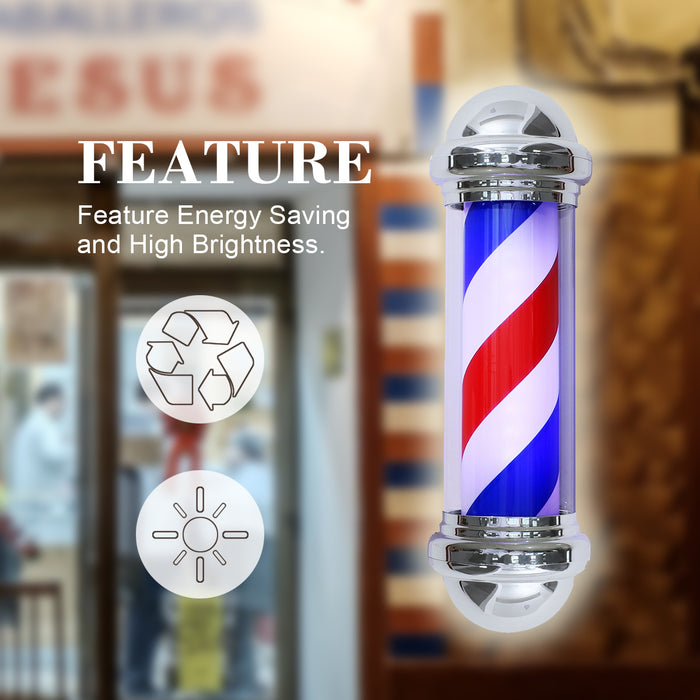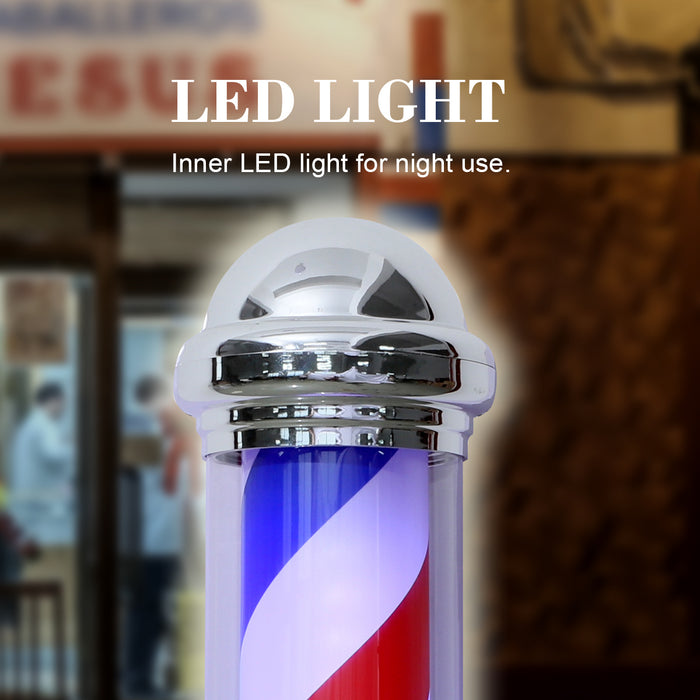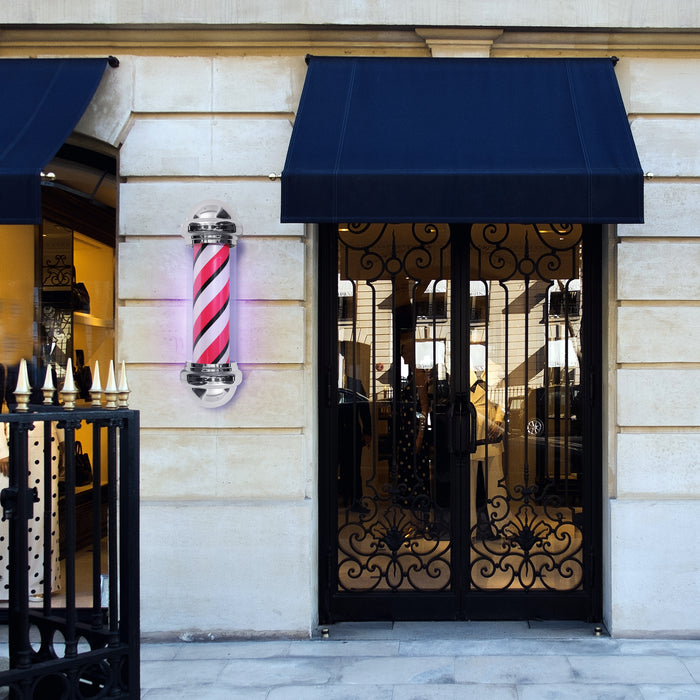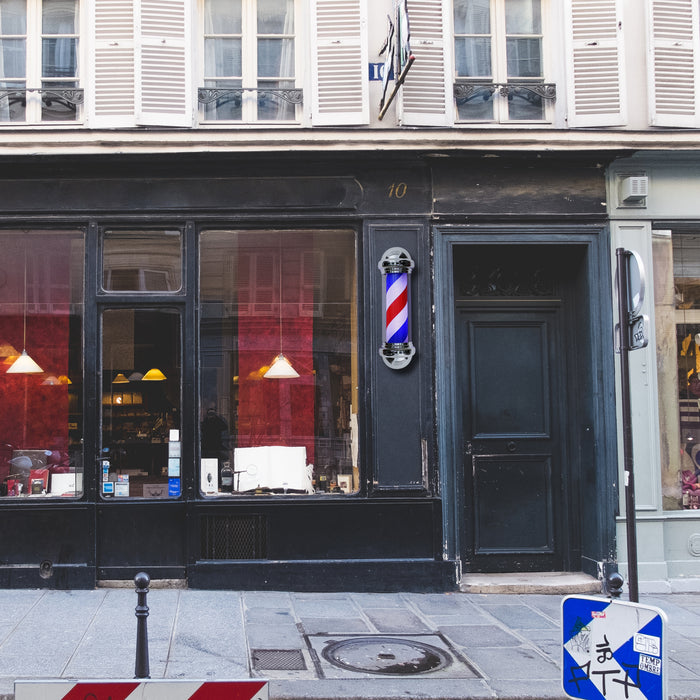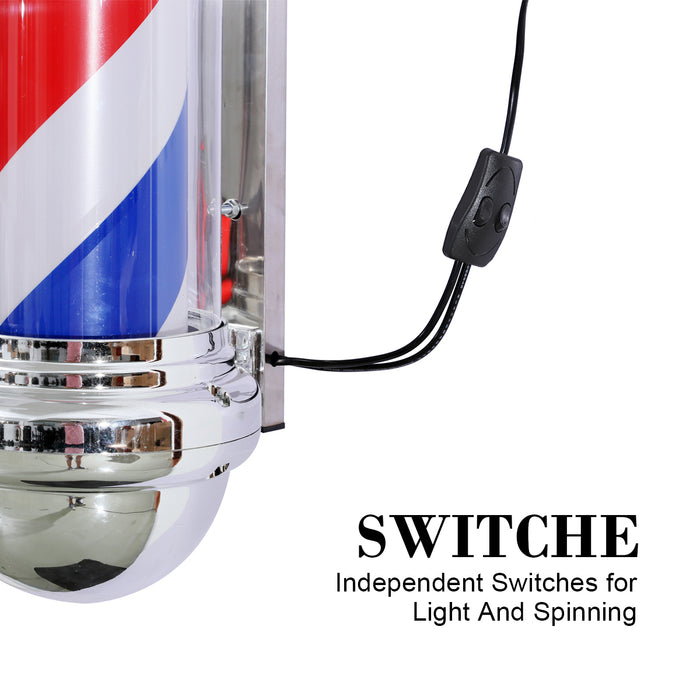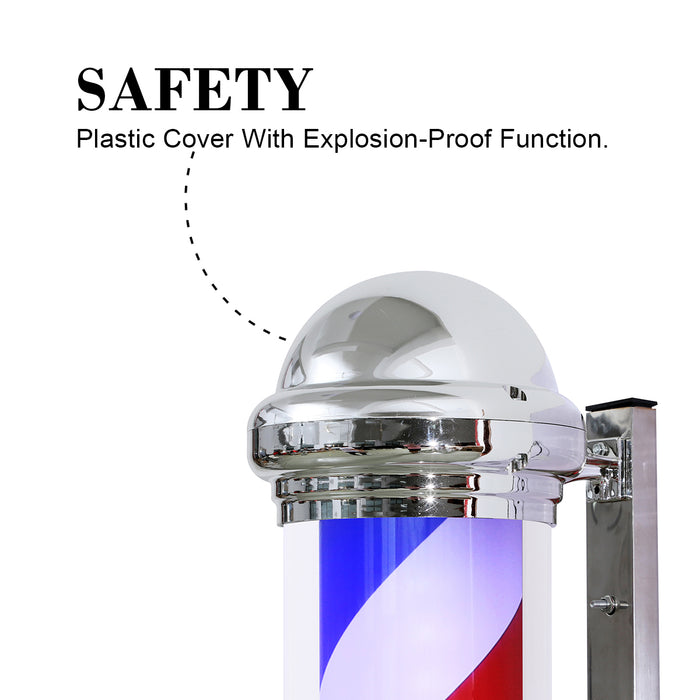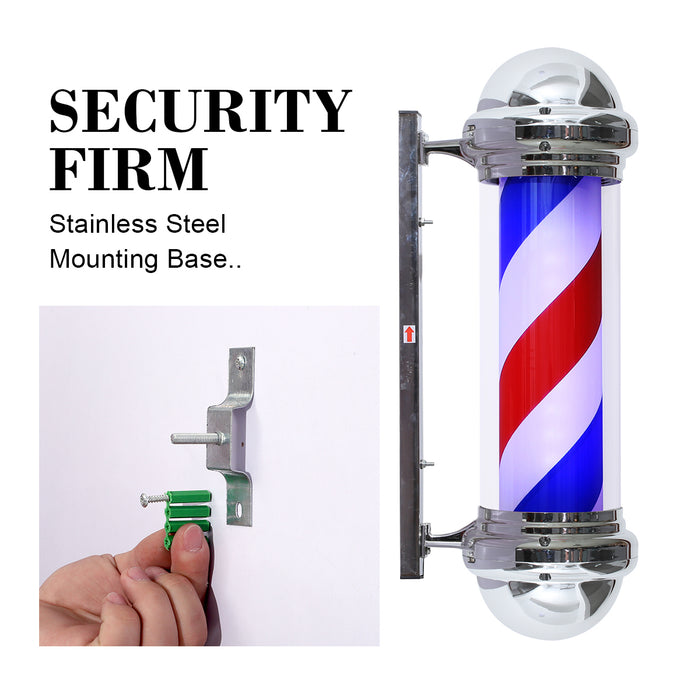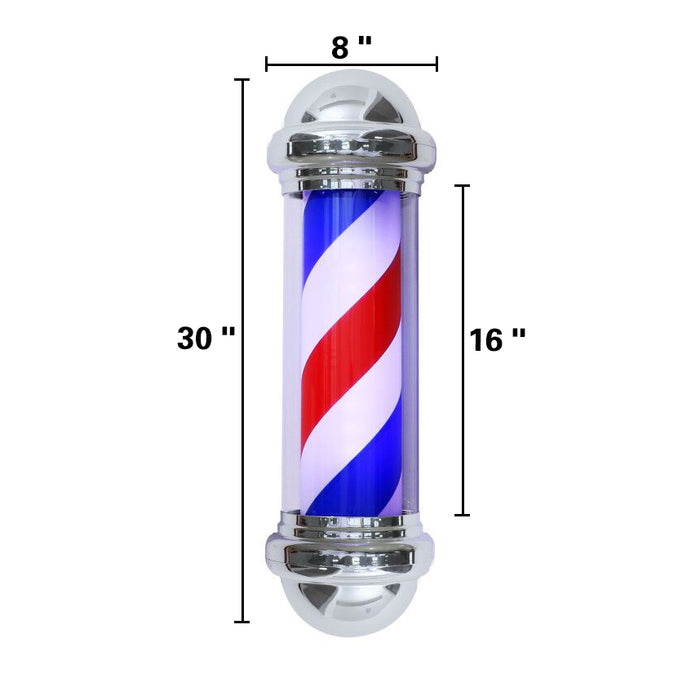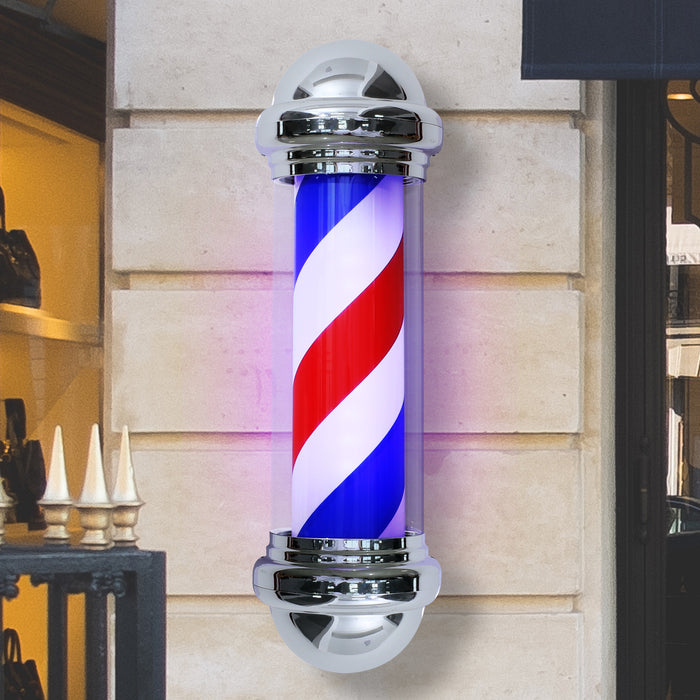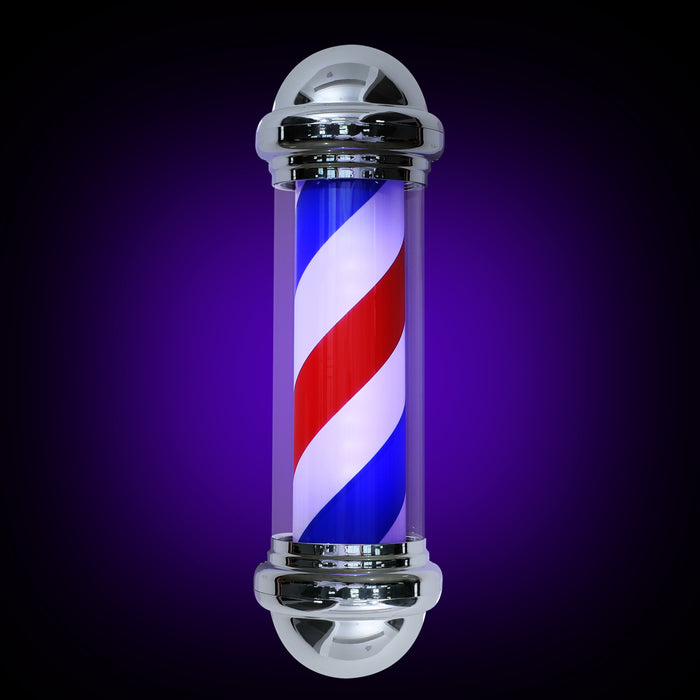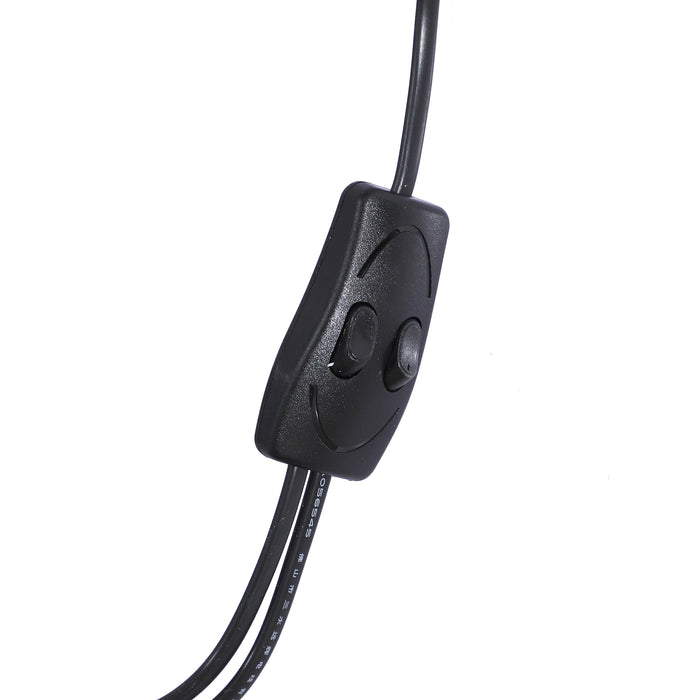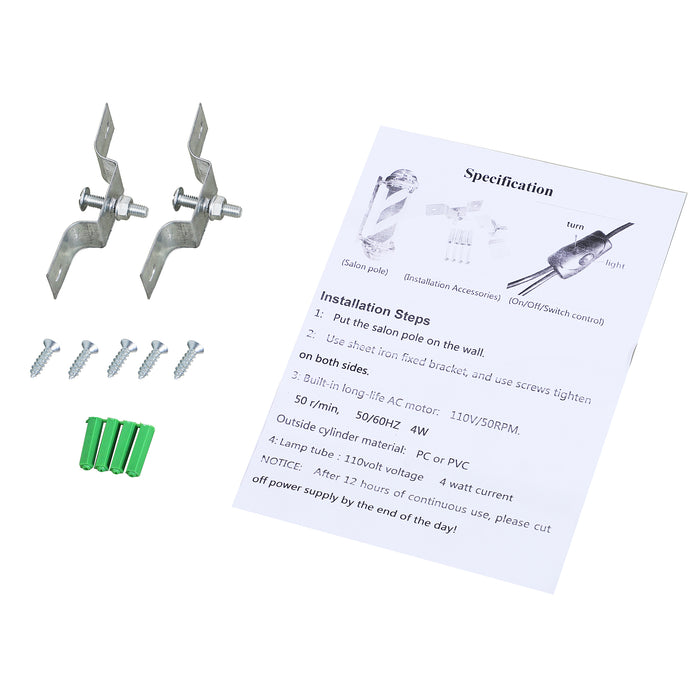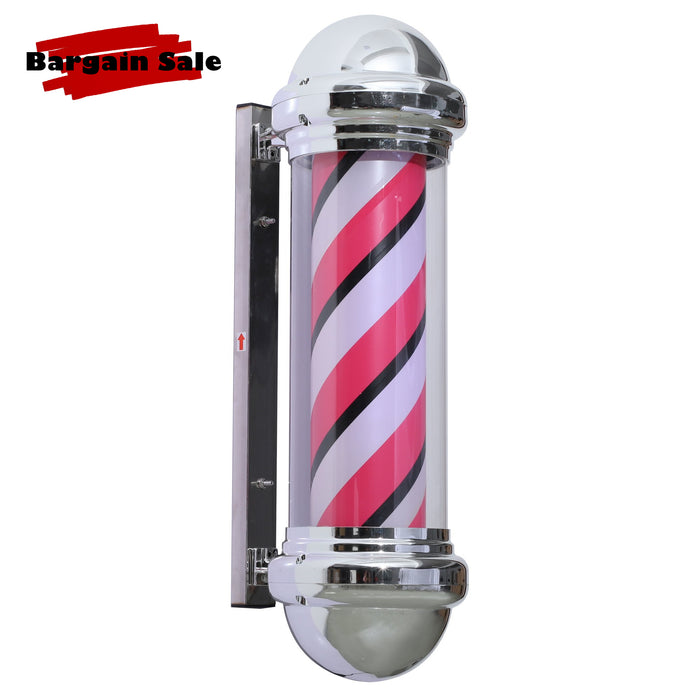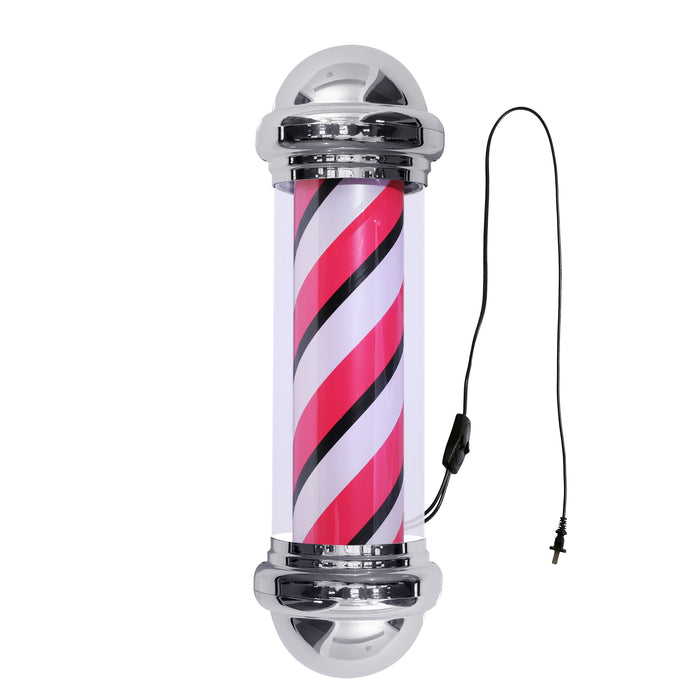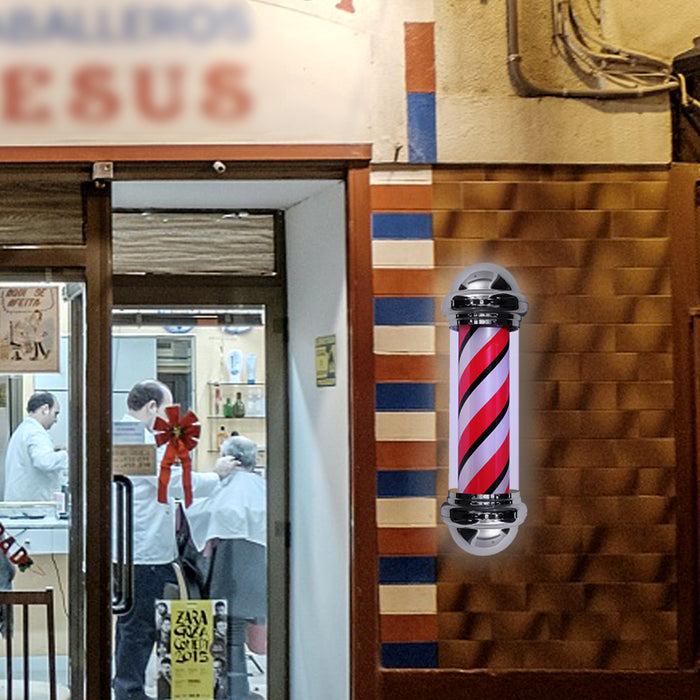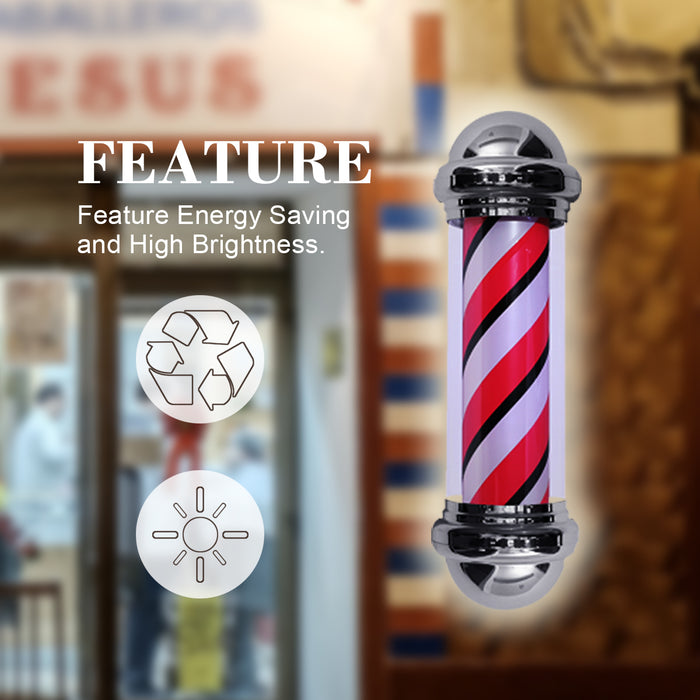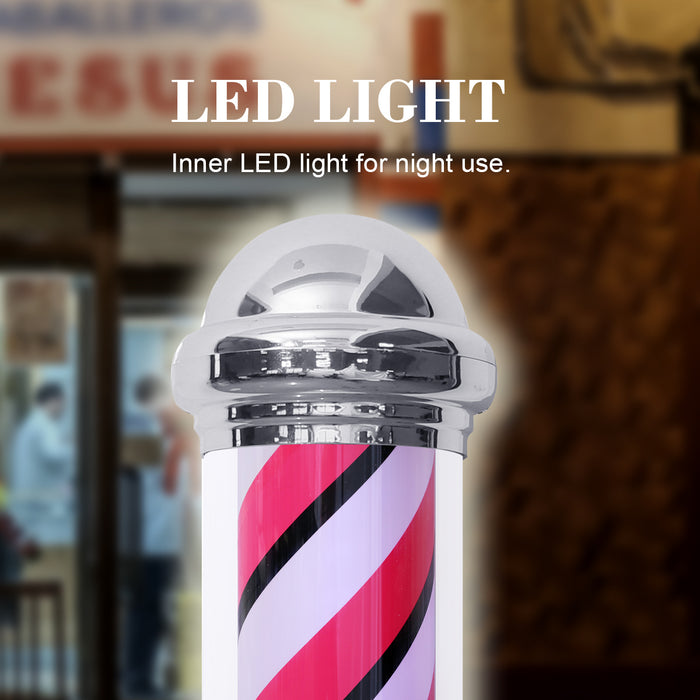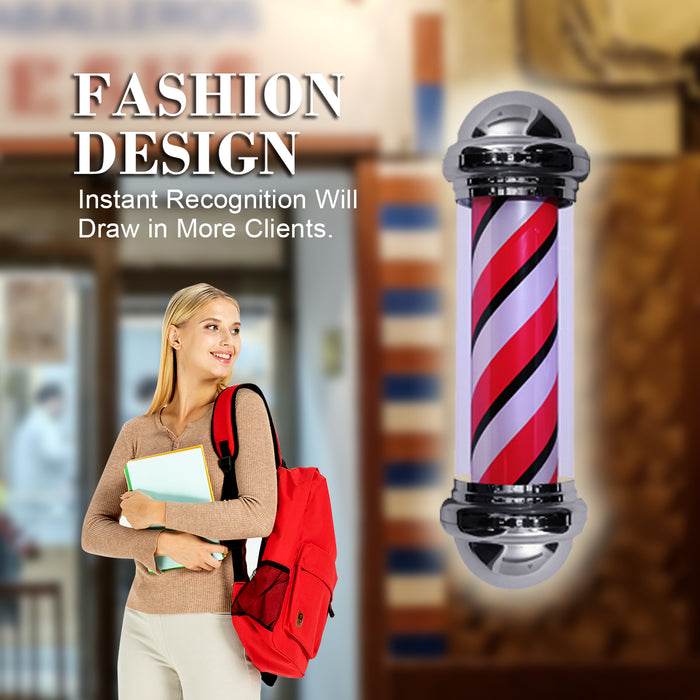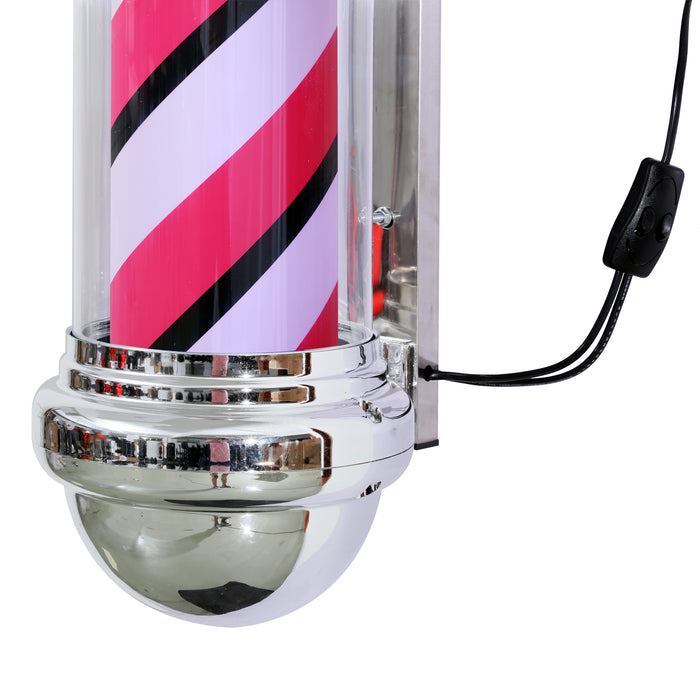 BarberPub Barber Pole Red/Pink&Blue/Black&White Stripes Rotating Metal Hair Salon Sign L016
Item Description

This is a brand new Red/Pink & Blue/Black & White Barber Pole. Give your shop that retro classic look with the traditional stripe design. This old-fashioned barber shop pole spins and lights up to attract customers. It features a slim design, light weight durable clear acrylic plastic covering with revolving swirl pattern and inner light. Comes with a steel base for mounting on a wall and hardware. Also features a light weight durable clear acrylic plastic covering, revolving swirl pattern and inner LED light.
Item Features
Feature energy saving and high brightness.
Instant recognition will draw in more clients.
Our motor and wire are UL standard.
Inner LED light for night use.
Plastic cover with explosion-proof function.
Independent switches for light and spinning.
The two ends of the product are made of electroplating plastics.
Stainless Steel Mounting Base.
Item Specifications
Type: 6154-L016
Body Color: Red & Blue & White/Pink & Black & White
Main Material: Electroplating plastics /Stainless Steel
Total Power Consumption: 12W (Light and Motor)
Voltage: AC 110V
Frequency: 50/60HZ
Wire Length:47.2"
Height: 29.9"
About BarberPub
After nearly ten years of business progress and brand upgrade, BarberPub has been widely recognized by customers. Our goal is to bring customers cost-effective and high-value products with satisfactory customer service. In order to better supplying our U.S.A customers, we have distribution centers.