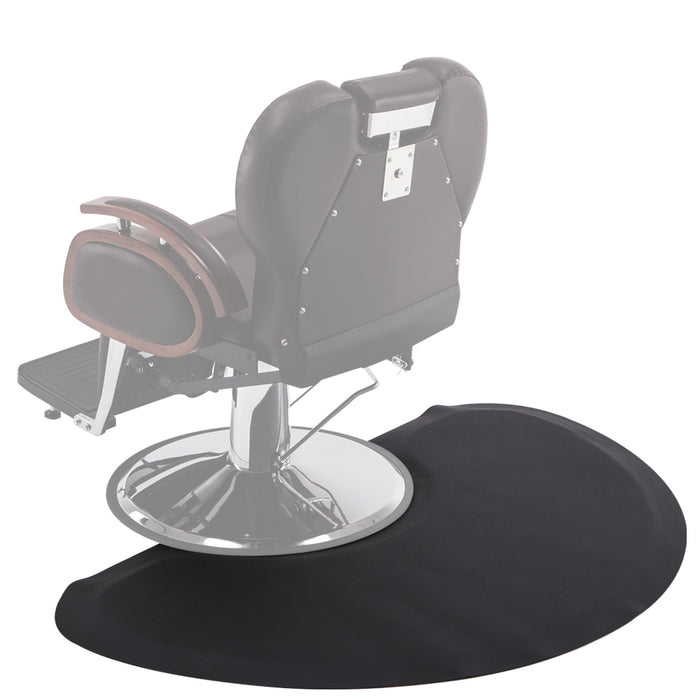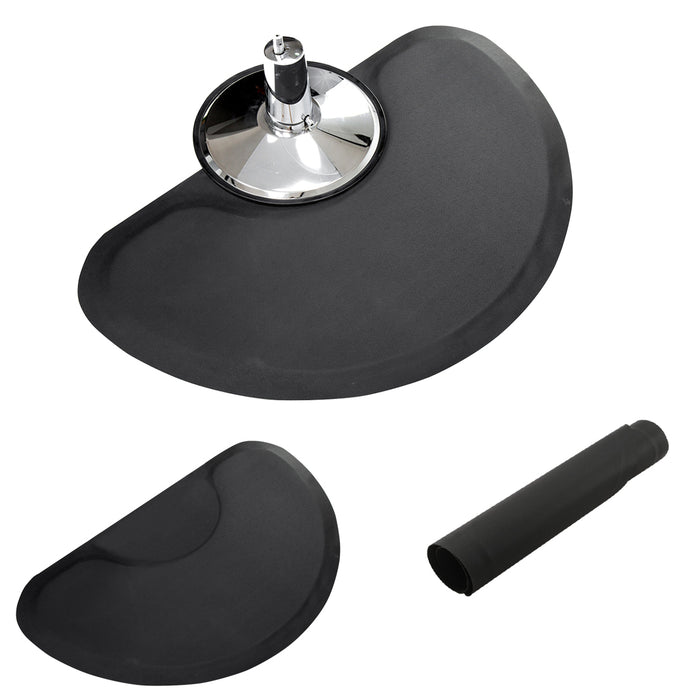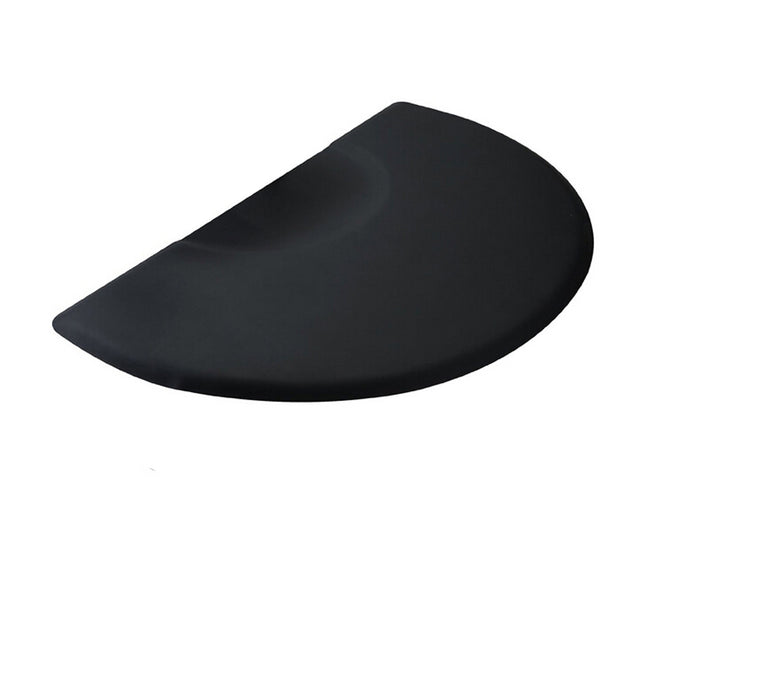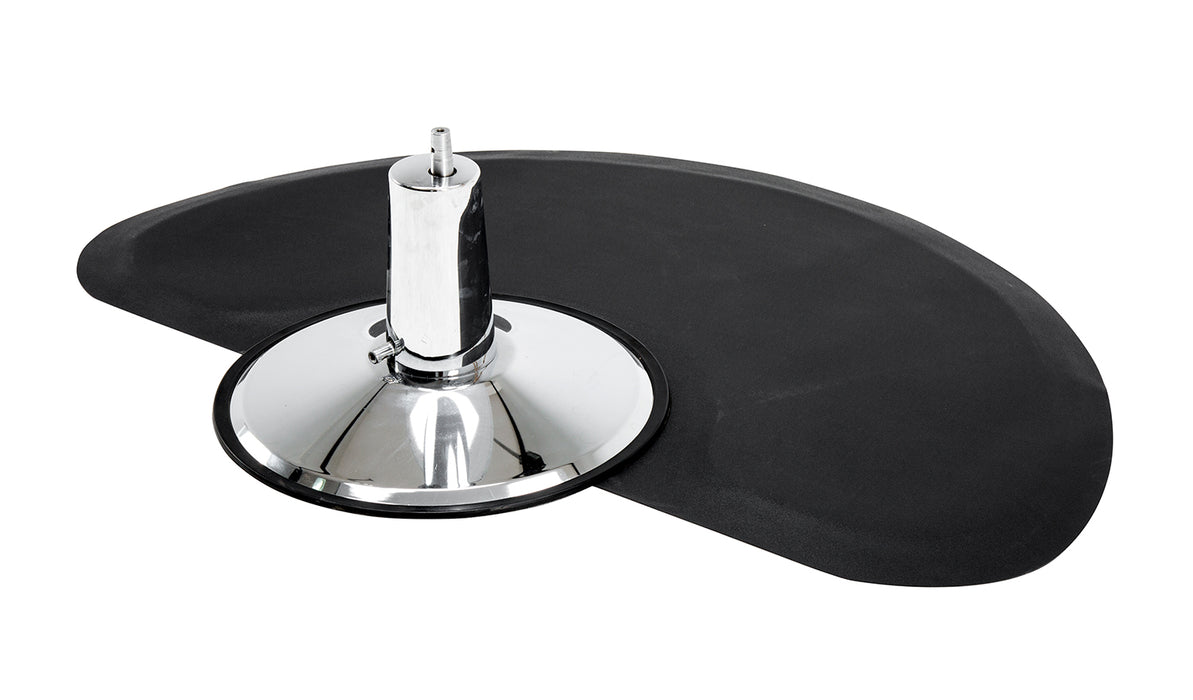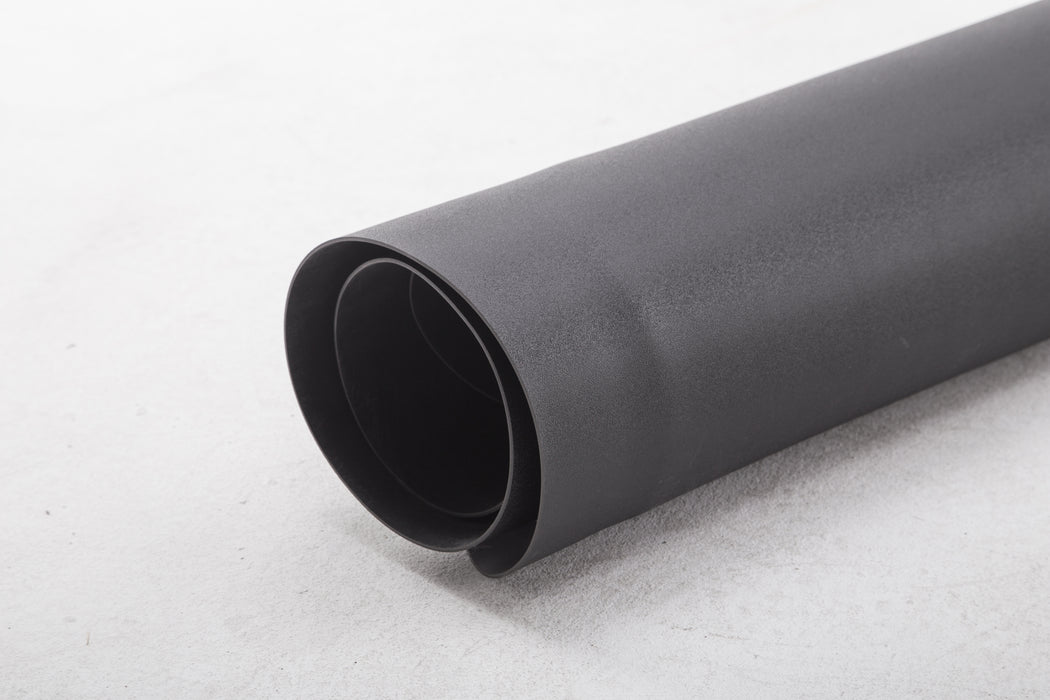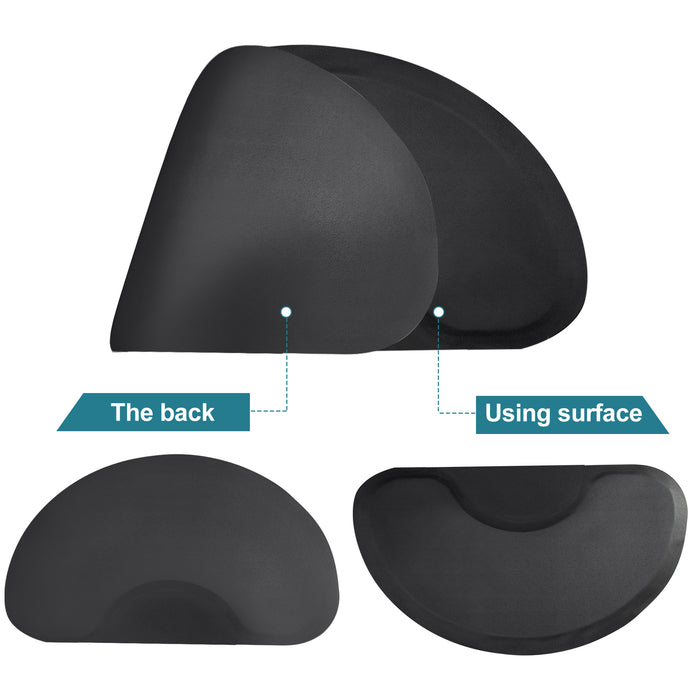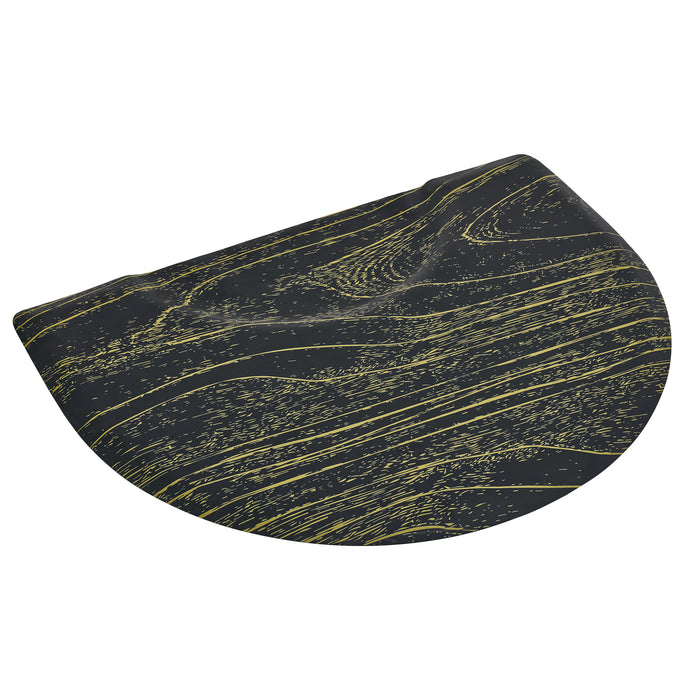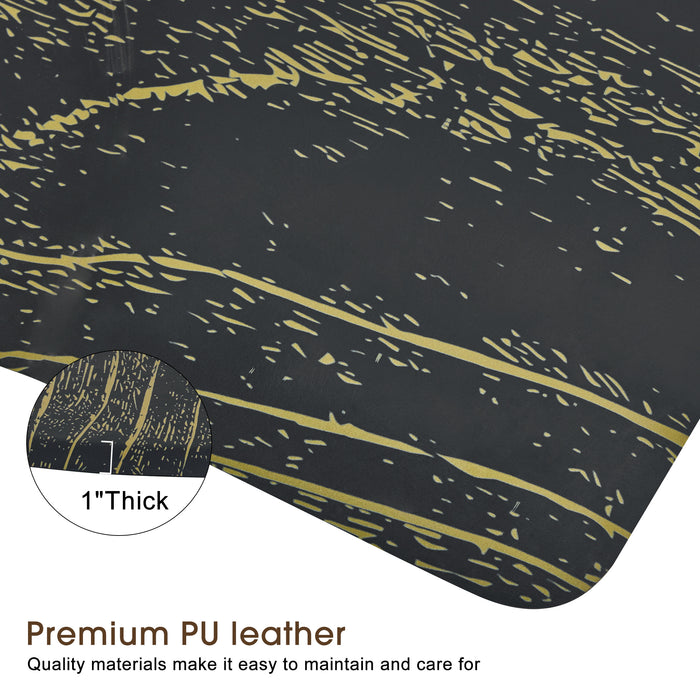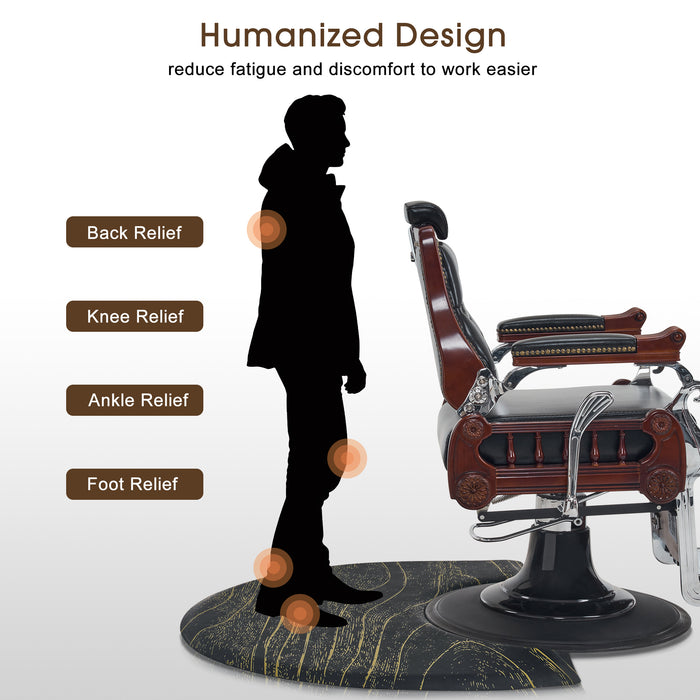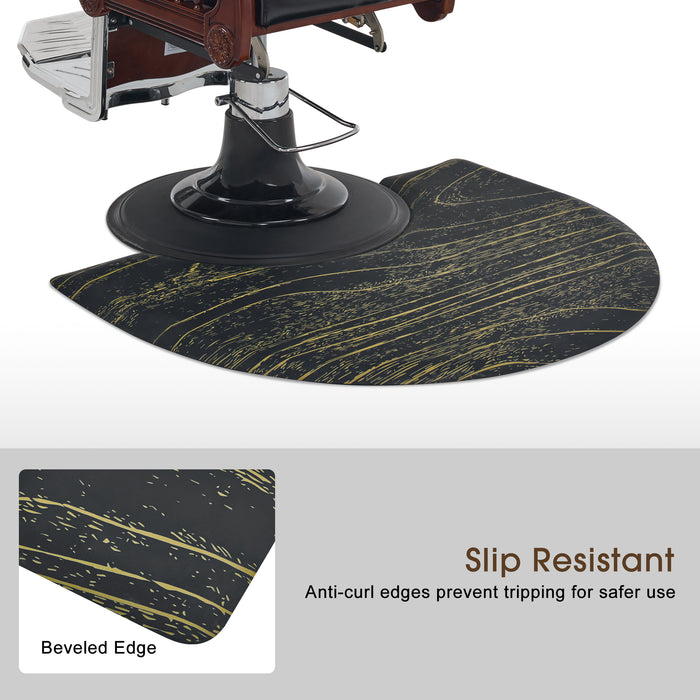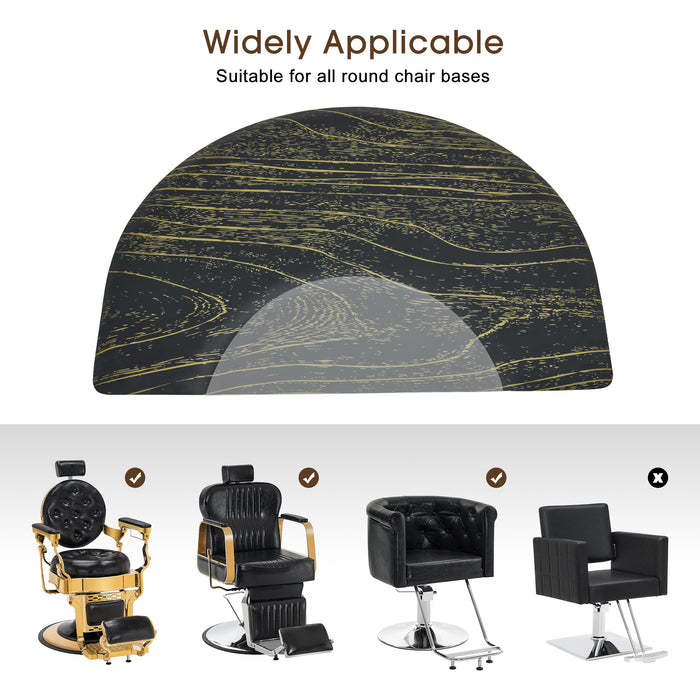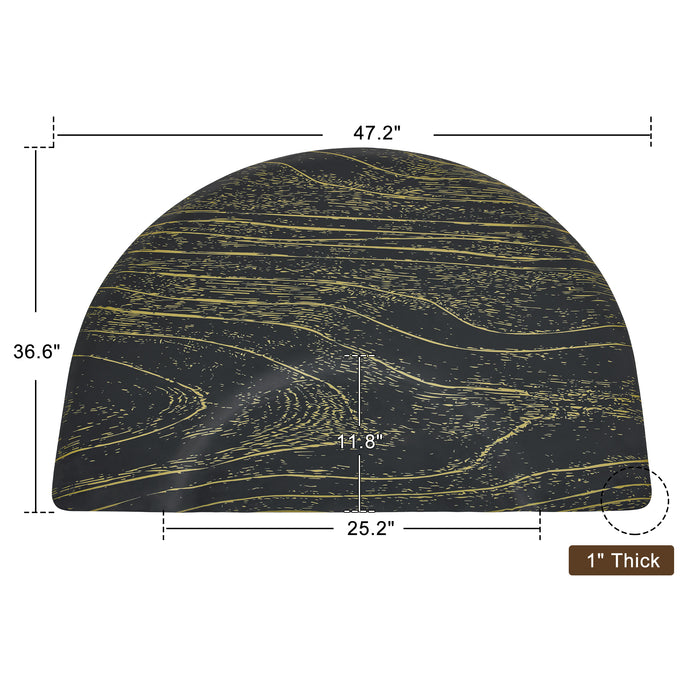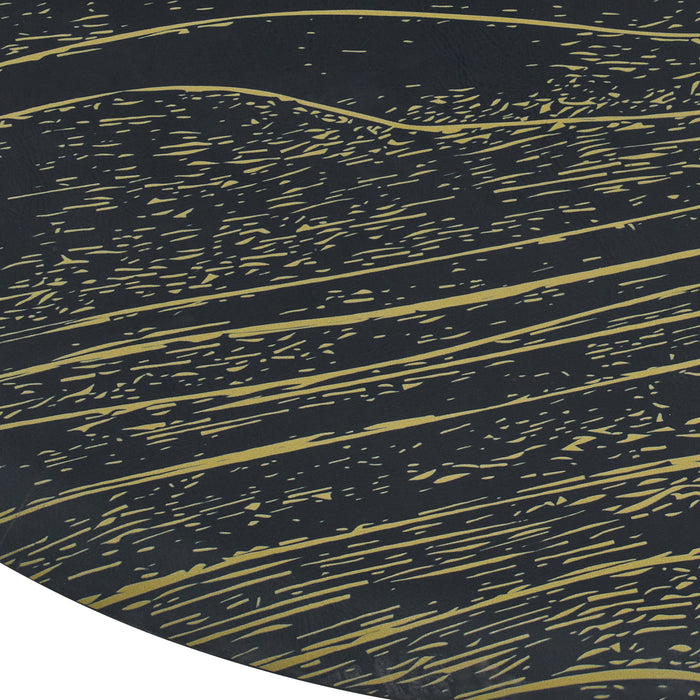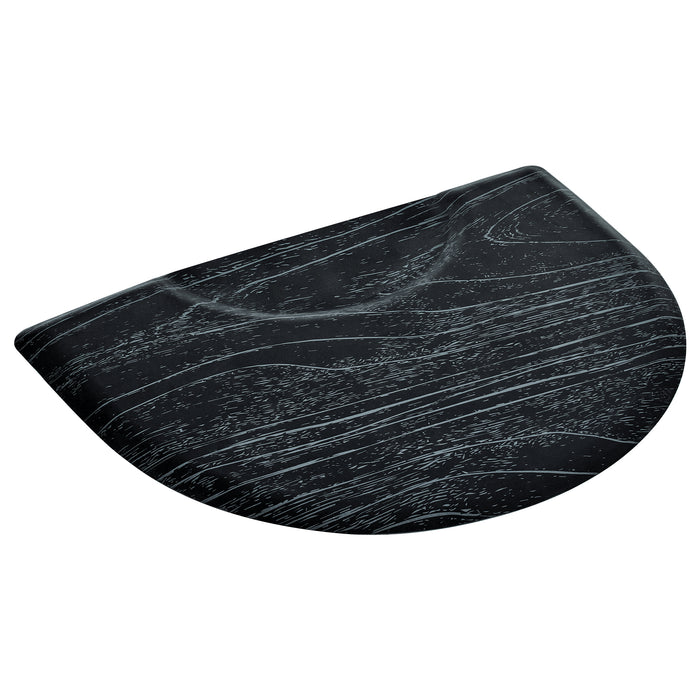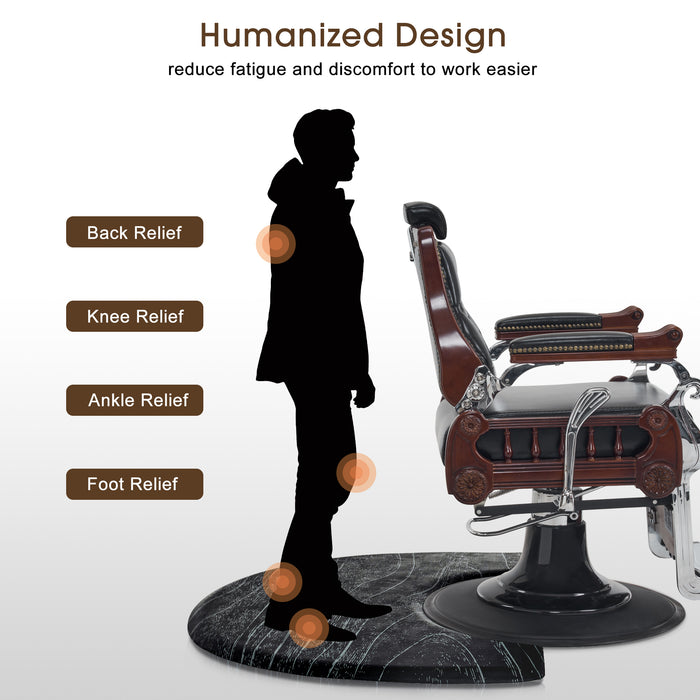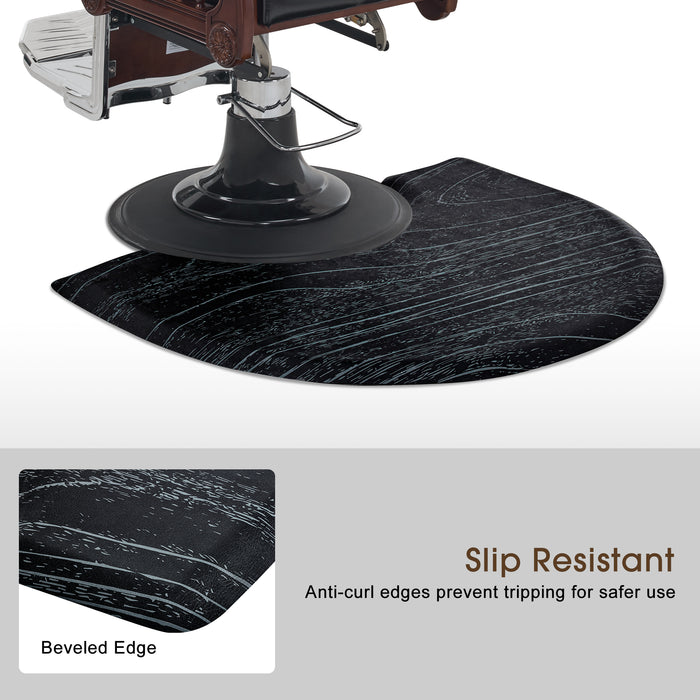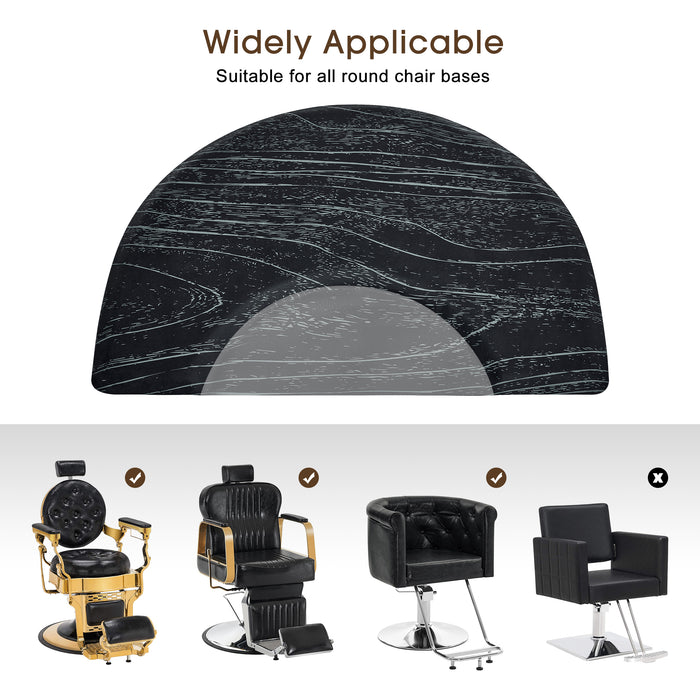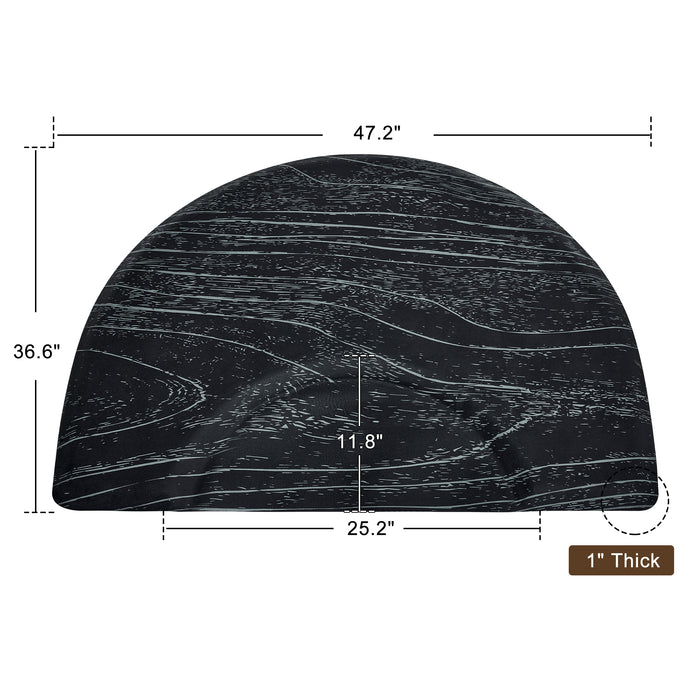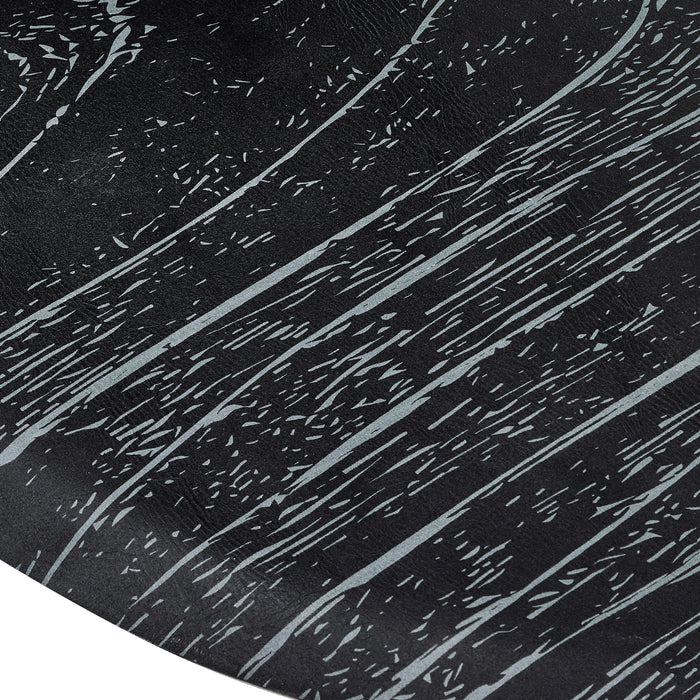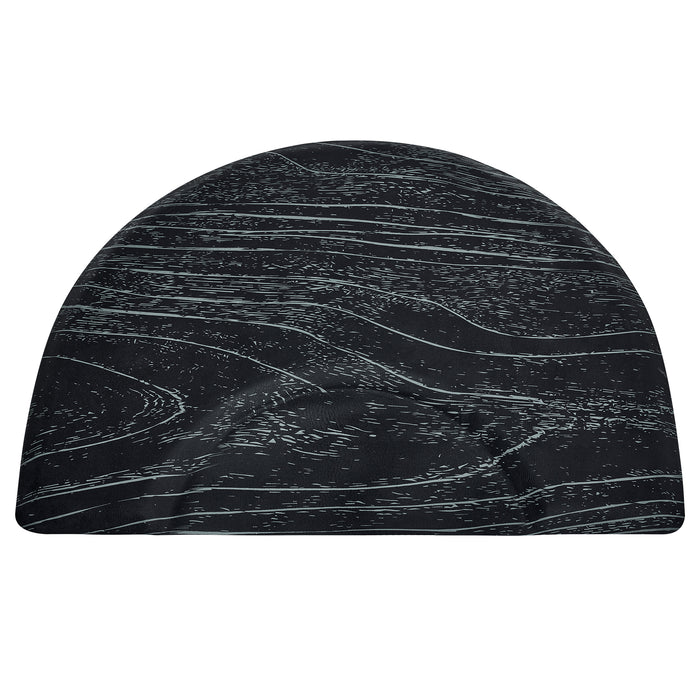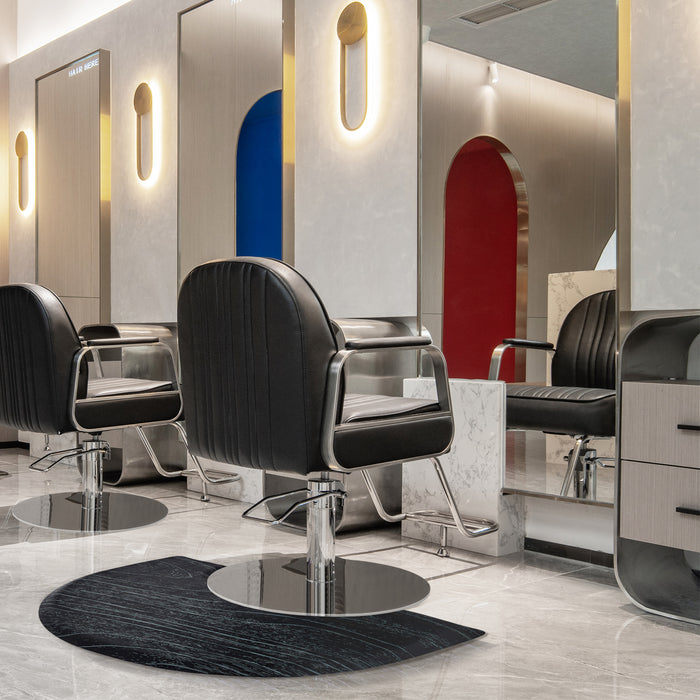 BarberPub 3'x4' Barber Mat for Station Anti-Fatigue Floor Mat Circle 1"Thick 0025
Item Description
Are you still tired of working long hours in the barber shop or salon? This quality and comfortable anti-fatigue floor mat from BarberPub is ideal for you. This 1" thick mat made of high-density foam allows you to work long hours with little to no stress on your joints and feet. The barber mat for station is easy to clean, exceptionally durable and grip enough to serve as your barber and salon chair buddy!
Item Feature
Ergonomically Engineered: With extra thick 1" and advanced cushioning, this barber mat for station allows you to stand for long periods of time with minimal stress on your joints and feet to reduce overall fatigue and discomfort. Anti-slip texture and beveled edges prevent tripping.
Premium Material: This barber mat is made of high-density foam and PU leather. Built for commercial use, these robust mats resist punctures and tears caused by dropped equipment and rolling carts, and they are suitable for use even under high heels. The waterproof surface is easy to wipe, clean, and sweep.
User-Friendly Design: Measuring at 3' x 4', this salon floor mat offers ample space for easy movement in both backward and lateral directions, eliminating the need to step over. Its generous size also contributes to safeguarding floors against stains and spills.
Wide Application: This barber salon floor mat has a built-in depression that fits most round chair seats. The classic texture of yellow and blue pattern or pure black complement most flooring pairings, including with salon chairs, barber chairs, shampoo stations and more.
Kindly Reminder: Item comes with 1 package. We will pack the item with buffer in the box to protect it from shipping damage. Before buying, please measure the estimated space required for our barber mat first.
Item Specifications
Type: 6154-0025
Color: Black / Black& Gold/ Black& Blue
Material: PU leather
Overall Station Dimensions: 3' x 4'x 1"
Thickness: 1"
Packing Size: 8.7" x 8.7" x 36.6"
Gross/Net Weight: 9.5/ 7.7 lbs
Buyer Reading
Please be sure to inspect your goods at time of delivery for any possible shipping damages, if there is any damage after delivery or you did not receive your complete order, please let us know immediately and offer us pictures of the damaged parts, we will solve the problem as soon as possible.       
Please check the dimensions of the Barber Salon Floor Mat before purchasing.
Please be sure to provide us with the correct address for shipping including a valid phone number for contact.
About BarberPub
After nearly ten years of business progress and brand upgrade, BarberPub has been widely recognized by customers. Our goal is to bring customers cost-effective and high-value products with satisfactory experience. In order to better supplying our U.S.A customers, we have distribution centers.