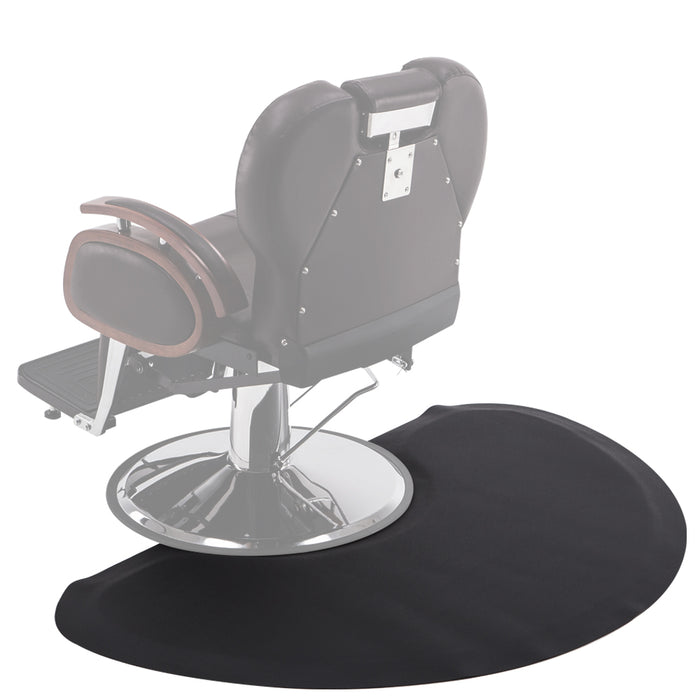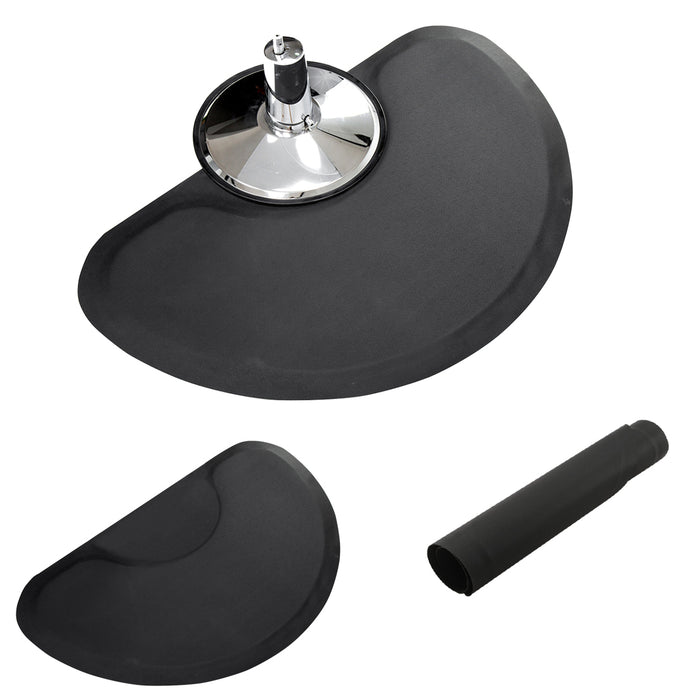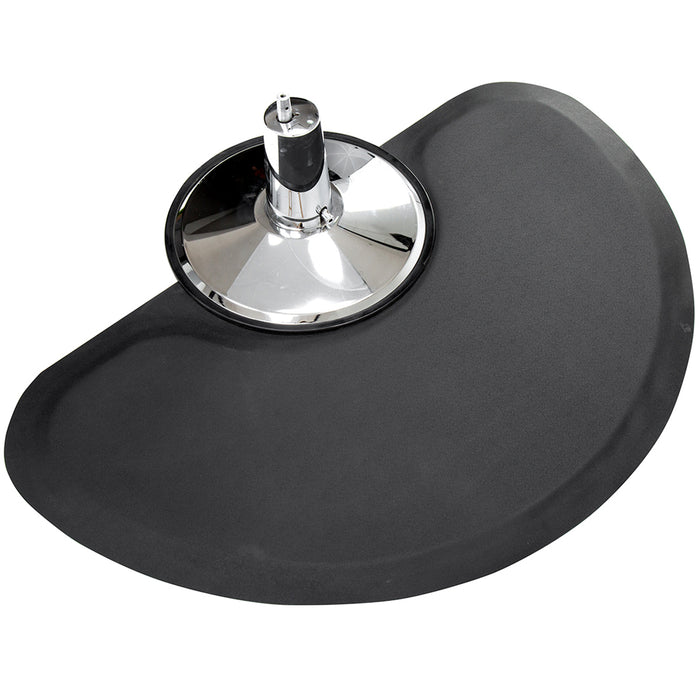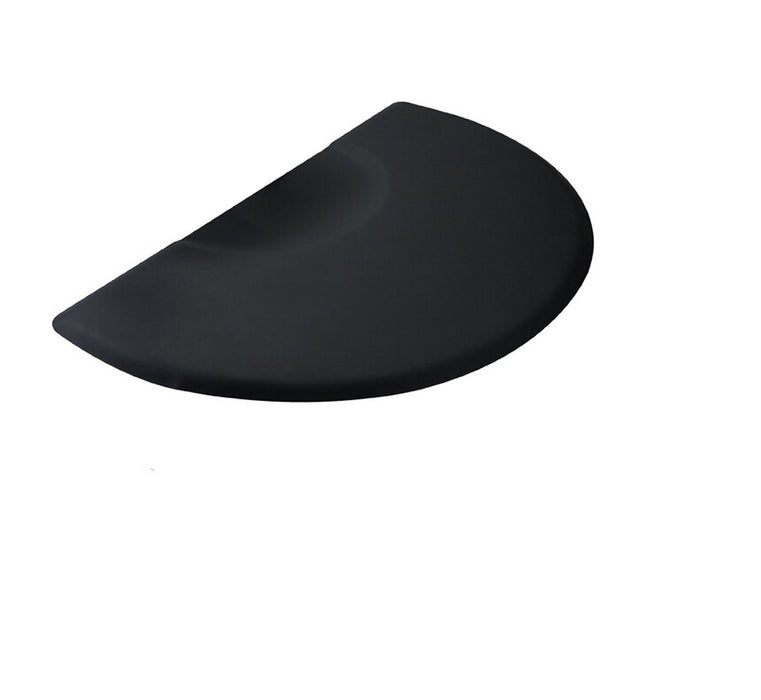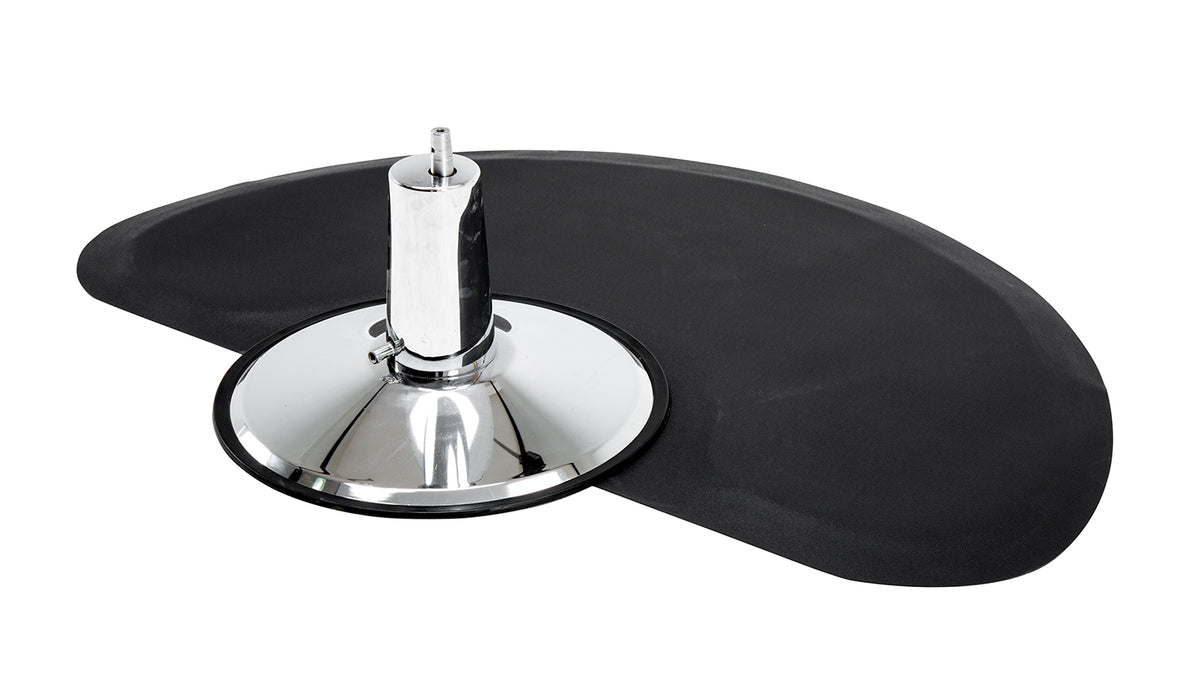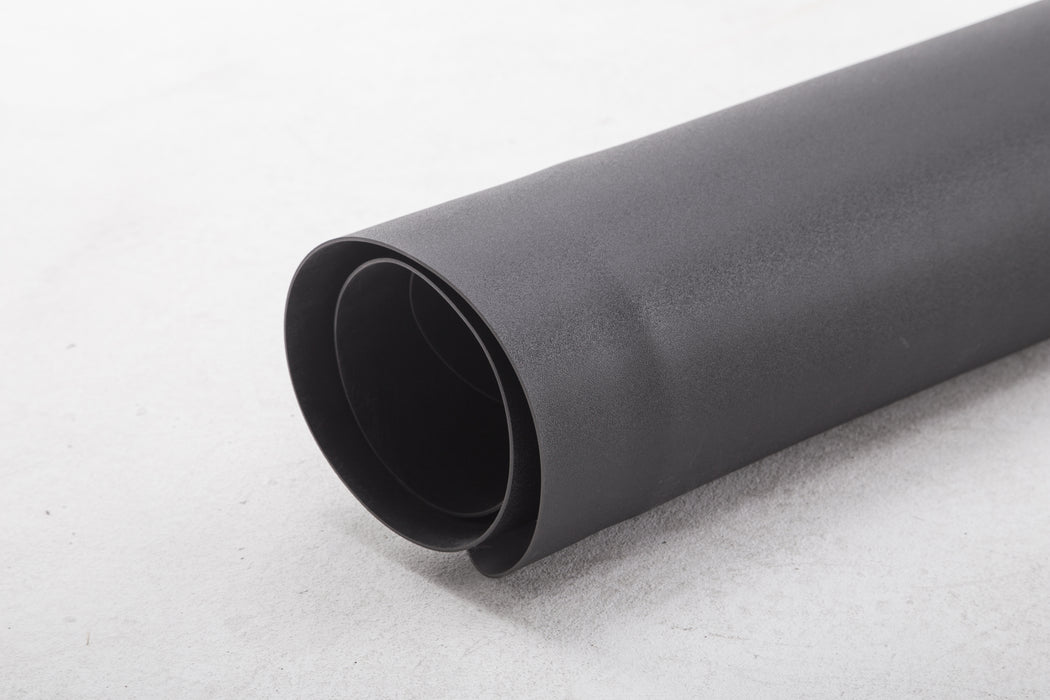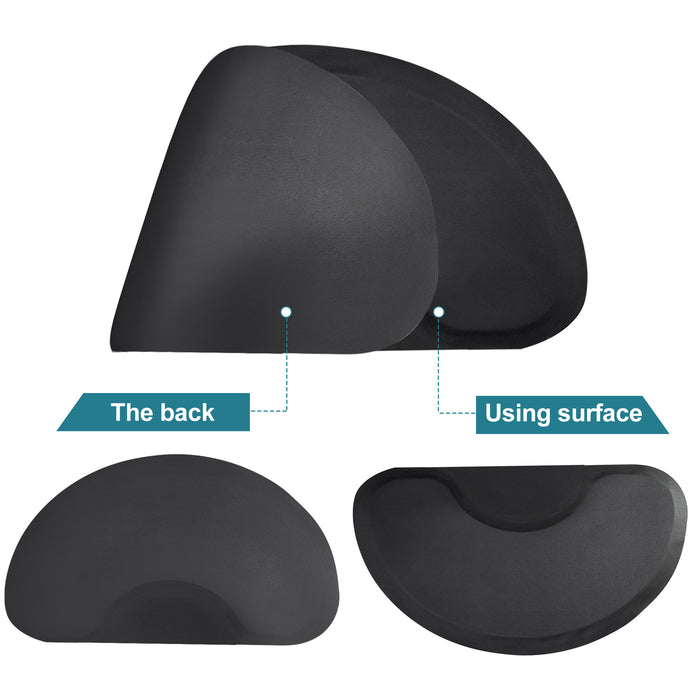 BarberPub 3'x4' Salon Barber Chair Anti-Fatigue Floor Mat Circle 1"Thick 0025
ITEM DESCRIPTION:

These anti-fatigue mats are extremely comfortable. Made of high density foam, they allow you to work long hours with little stress on your joints and feet. Use them with barber chairs, salon chairs, shampoo stations, or any workstation where employee comfort is needed. The matte black waterproof surface is easy to wipe-clean and sweep, and makes getting ready for your next client a breeze. They are commercial-grade and extremely durable, resisting punctures and tears from dropped equipment and rolling carts, and can also be used under high heels. Crafted with safety in mind, they feature an anti-slip texture as well as edges that taper to the floor to prevent tripping.
FEATURES
Proven for ergonomics to reduce overall fatigue and discomfort.
Easy to clean. Repels dust, dirt and hair.
1" thick for maximum comfort.
Made with highest grade PU leather . Not with cheap foam.
Design for flexibility to fit a work space, allowing plenty of maneuvering room.

ITEM SPECIFICATIONS
Type: 6154-0025
Color: Black
Upholstery Material: PU leather
Size: 3' x 4'
Thickness: 1"
Carton Size: 10" x 10" x 38"
Net / Gross Weight: 9 lbs / 11 lbs
About BarberPub
After nearly ten years of business progress and brand upgrade, BarberPub has been widely recognized by customers. Our goal is to bring customers cost-effective and high-value products with satisfactory customer service. In order to better supplying our U.S.A customers, we have distribution centers.