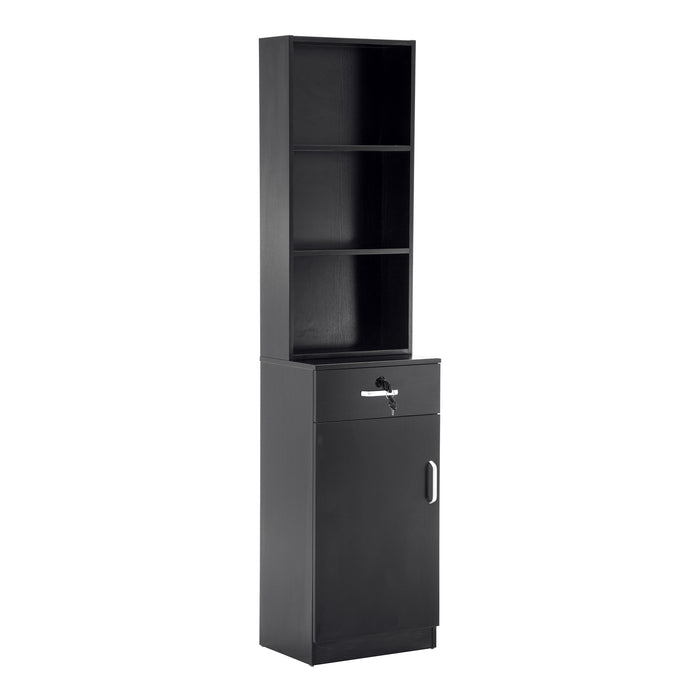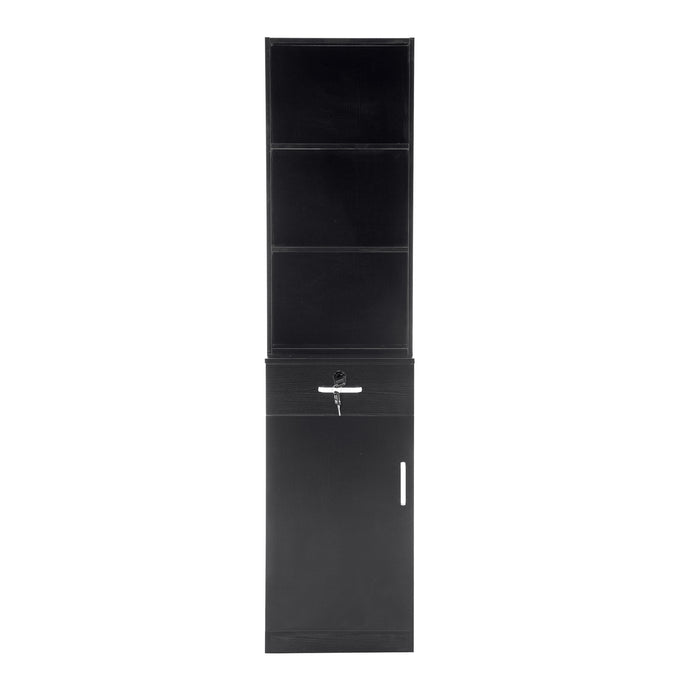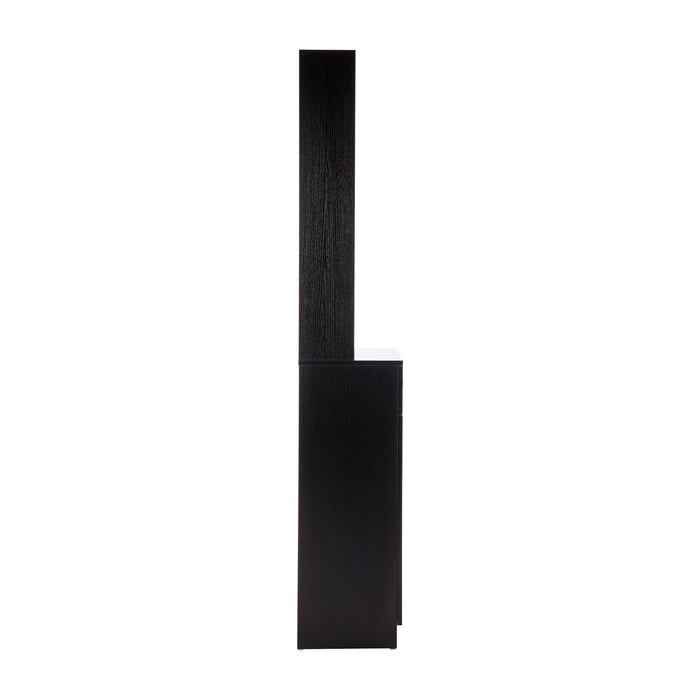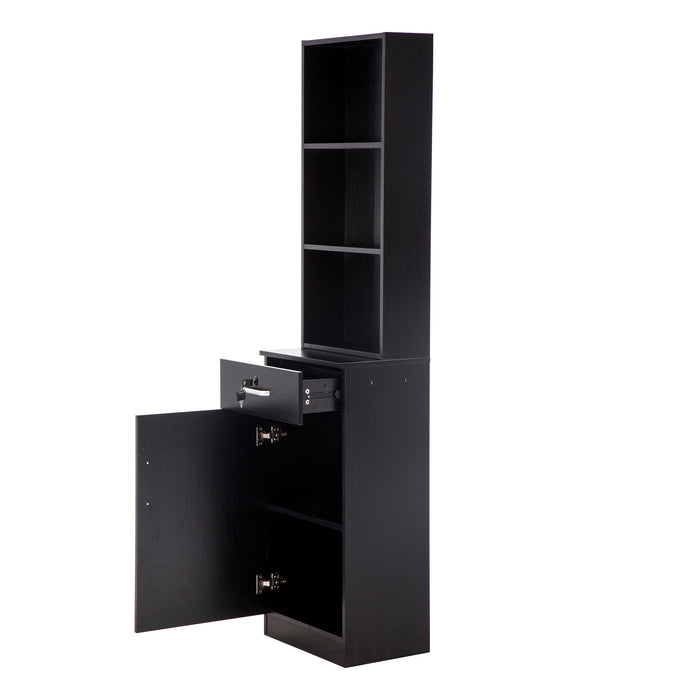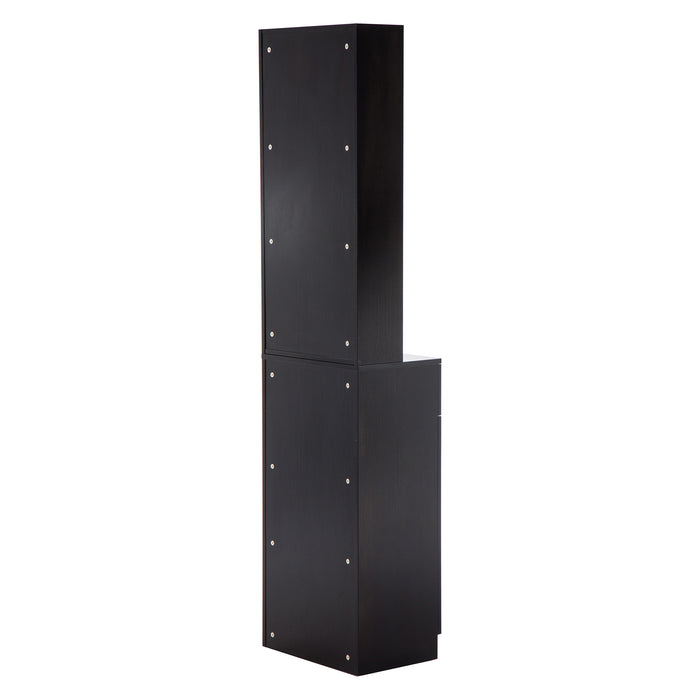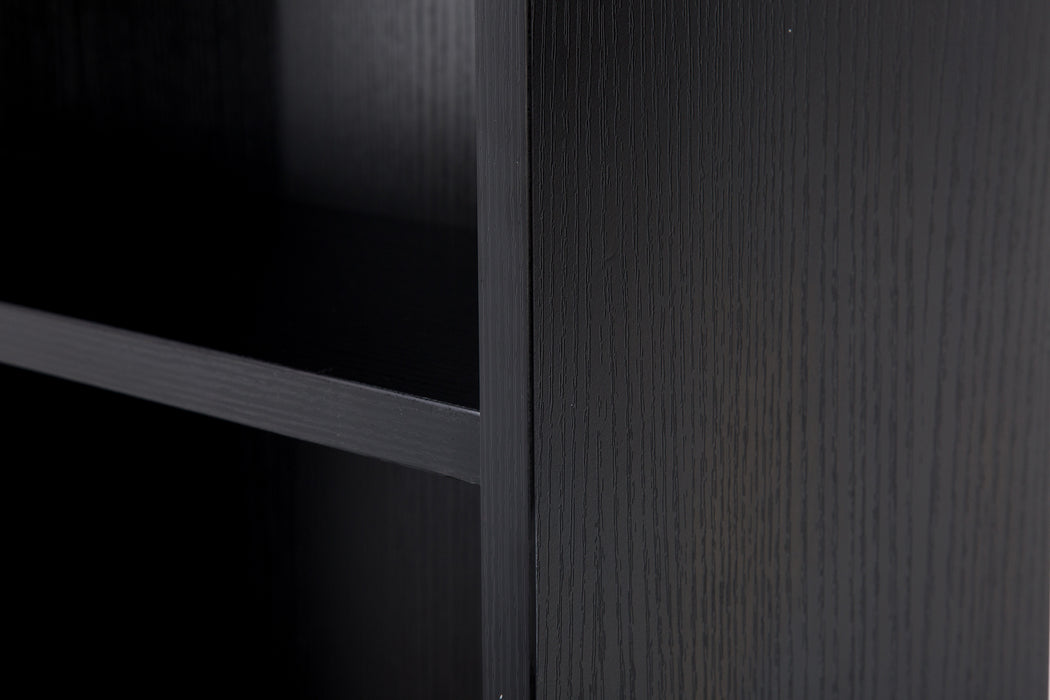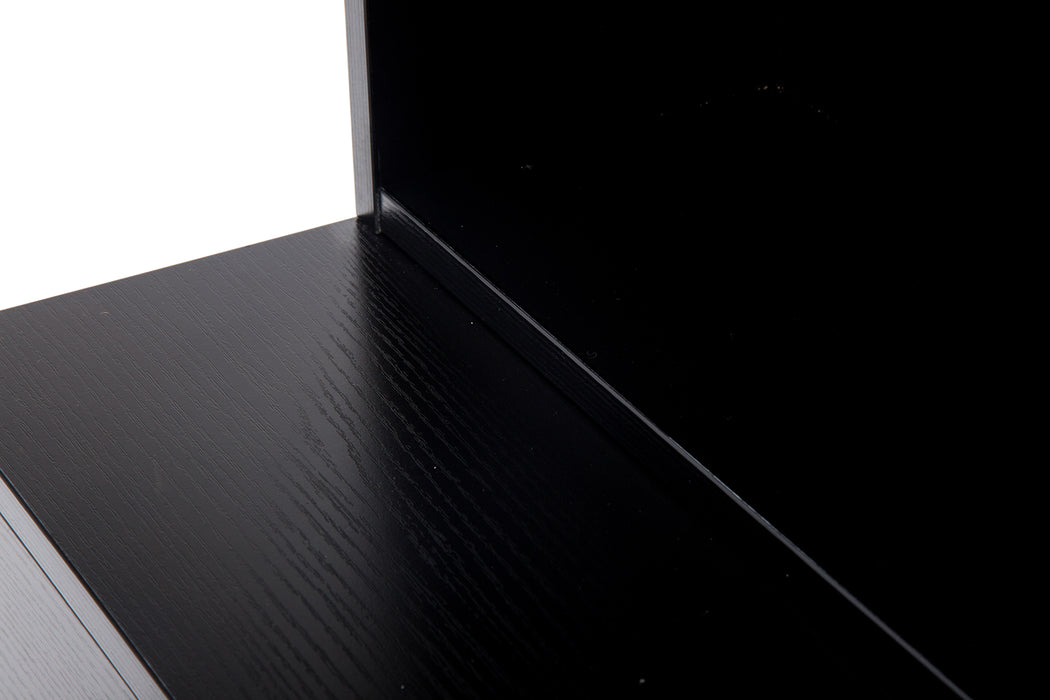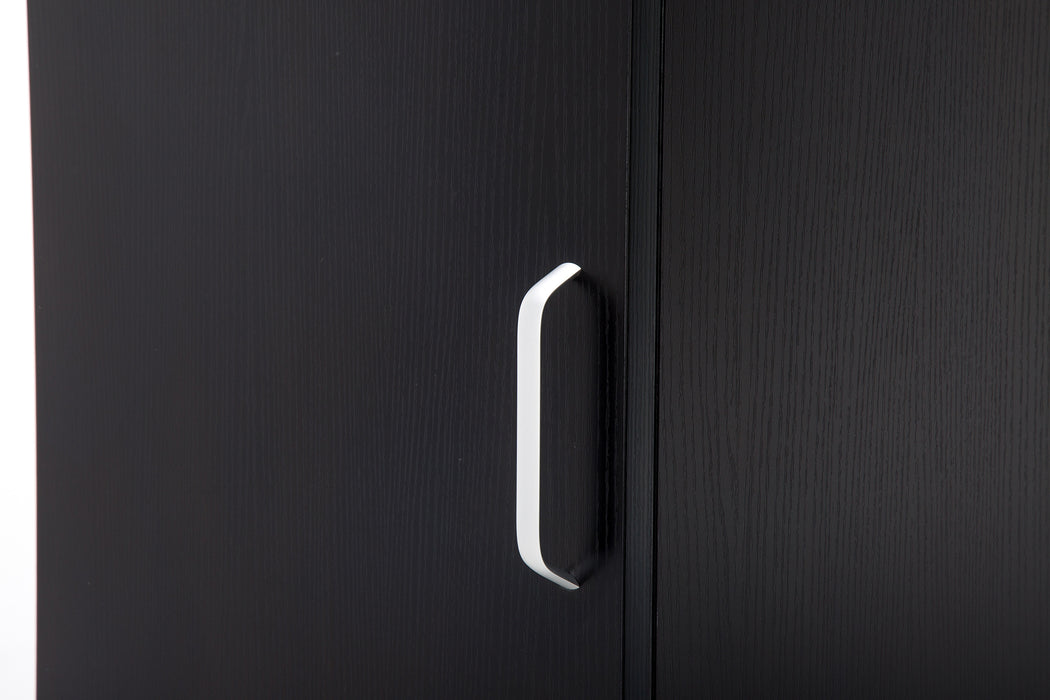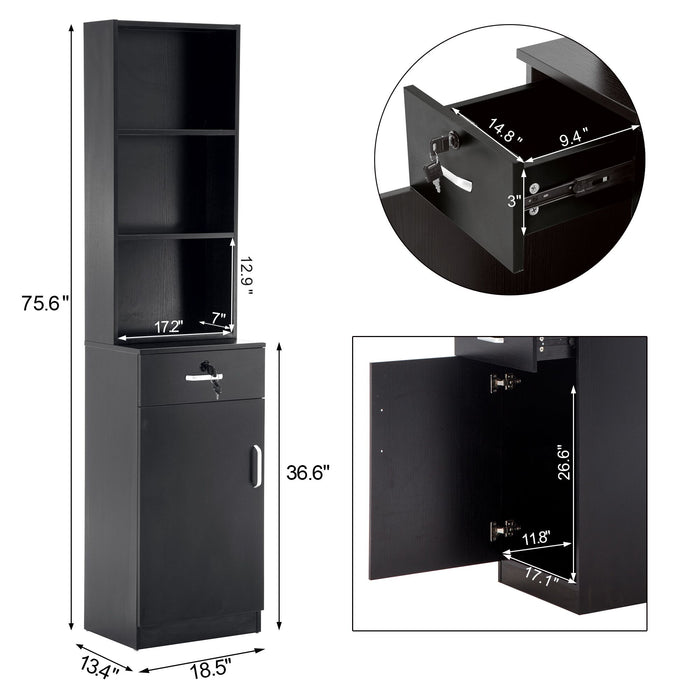 BarberPub Locking Wall Mount Barber Station Hair Styling Drawer Storage Beauty Salon Spa Equipment 3056BK-1
Item Description:

This wall mount barber station is our latest addition to the BarberPub Line of Barber Station. It is more Wider and Larger than last wall mount barber station.
It can be used in variety beauty or hair salon, also can be used as dressing storage equipment.
Item Features:
Elegant Design: With European feature and modern style, presented in classic black surface, this BarberPub product fits perfectly in just about any salon. Simple structure and high quality materialem bodies longevity and capability.
Adequate Storage Space : The barber station has 3-storage shelf, 1 pull out drawer with lock, 1 large bottom cabinet.You can organize your items and decorate your room with your creativity.
Practical & Capable: The barber station has damper hinge door and if you slam the door,it will always gently shut, slow and quiet. If you pull out the drawer,it will have as light stop for safety and snug use.
Safety Delivery : We will pack the item in its best condition and add buffers in the box to protect it from shipping damages. If you have any issues, please do not hesitate to contact us, and we will spare no effort to fix the issue for you.
Easy to install (assembly required).
Item Specifications:
Type: 6154-3056BK-1
Color: Black
Material: Particle Board
Shelf Dimension: 17.2"W x 12.9"H x 7"D
Drawer Dimension (Inner): 14.8"W x 9.4"D x 3"H
Cabinet Dimension (Inner):17.1"W x 26.6"H x 11.8"D
Overall Station Dimensions: 18.5"W x 75.6"H x 13.4"D
Gross/Net Weight: 80/78lbs
Assembly Required: Yes
Buyer Reading :
All parts are assorted by numbers and letters. You can easily assemble this wall mount station following the instruction.
We packed item as good as we can, please also be sure to inspect your items at time of delivery for any possible shipping damages. If there is any damaged part, please contact us first and offer us pictures of damaged part,we will solve the problem as the way you want(discount or replacement). 
Please pull and push the drawer mildly and slowly otherwise the drawer slide will be broken.
Warranty & Return Policy:
All our items come with a 90-day manufacturer's warranty. During this time, we will cover the shipping cost of return and replacement for defective and damaged part .
All of our items come with a 30-day return policy. During this time any unopened and unused merchandise can be returned at the customers expense for a full refund. If you return for refund, you need to pay the return shipping fee. Please note that item must be returned in original condition and original package.
About BarberPub:
After nearly ten years of business progress and brand upgrade, BarberPub has been widely recognized by customers. Our goal is to bring customers cost-effective and high-value products with satisfactory customer service. In order to better supplying our U.S.A customers, we have distribution centers.