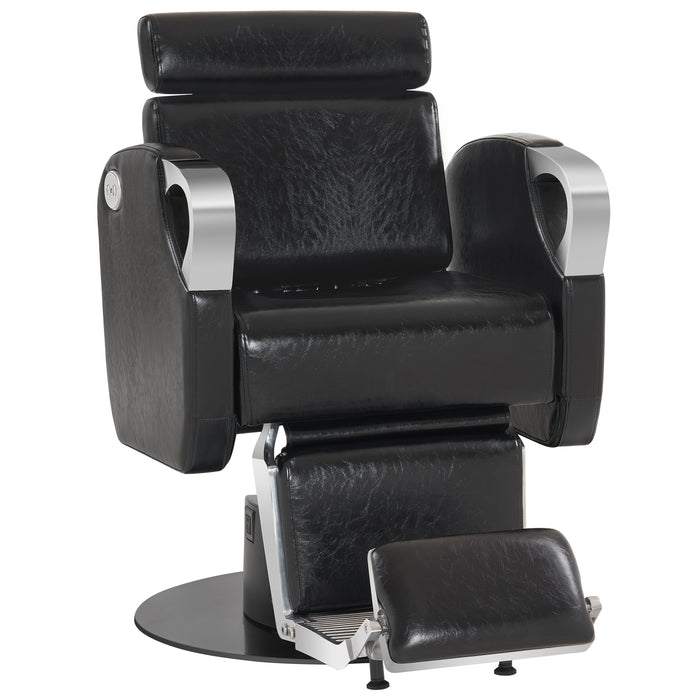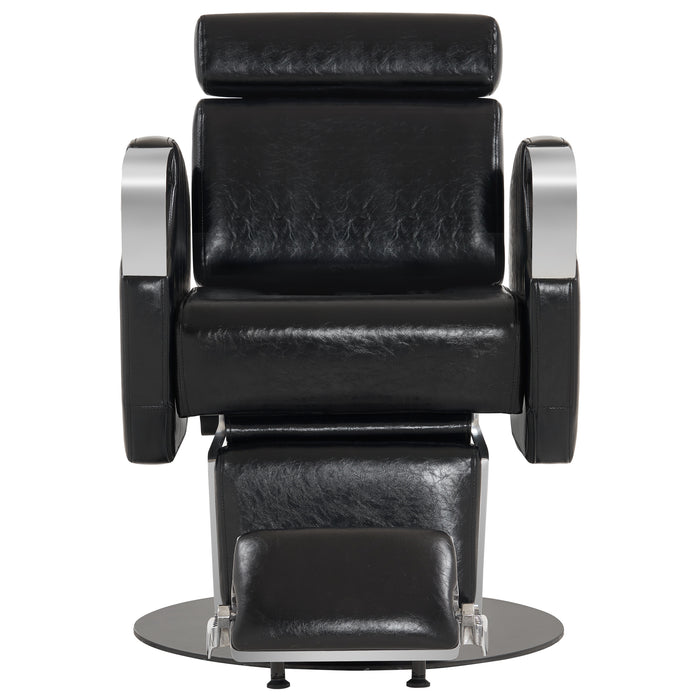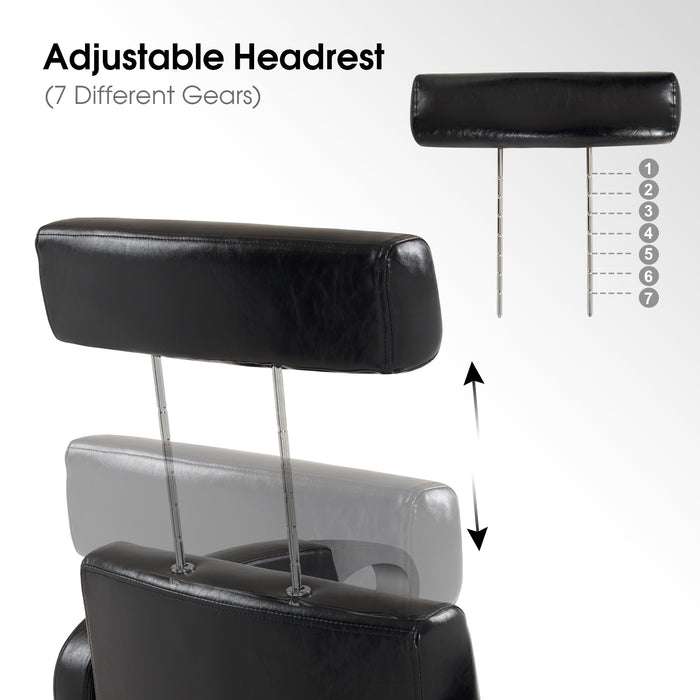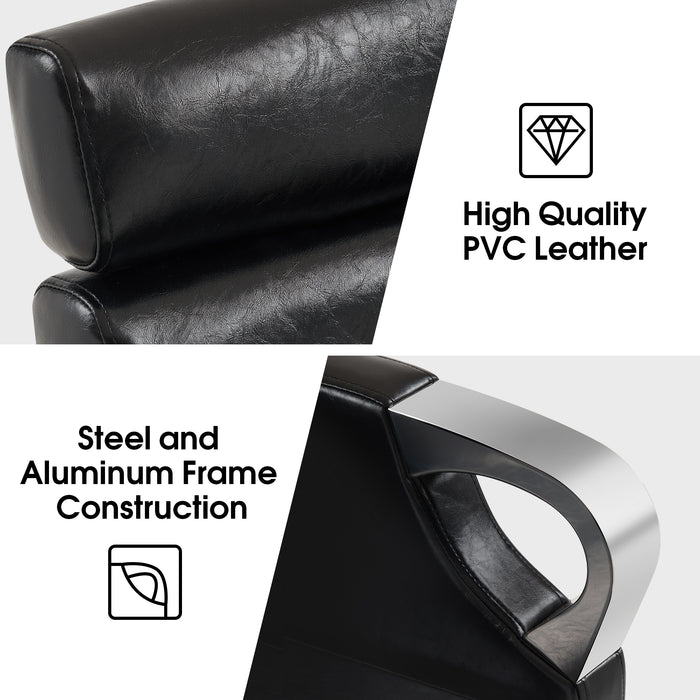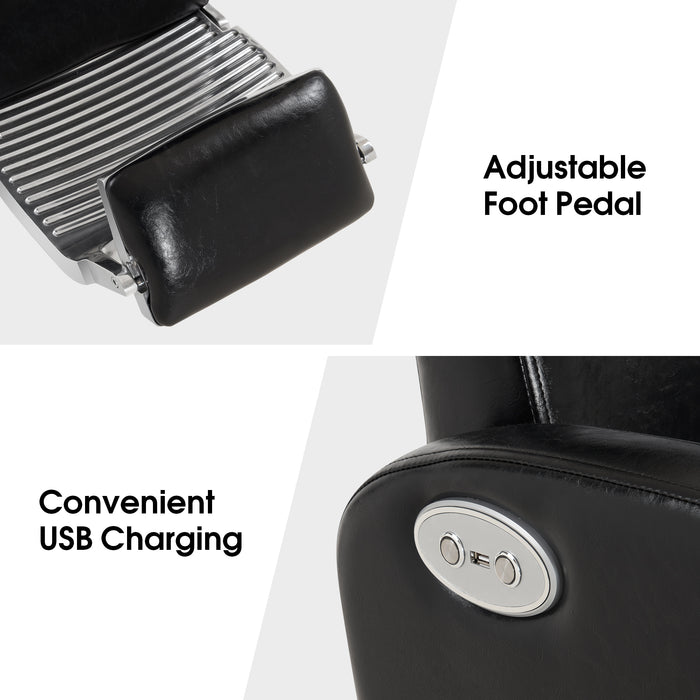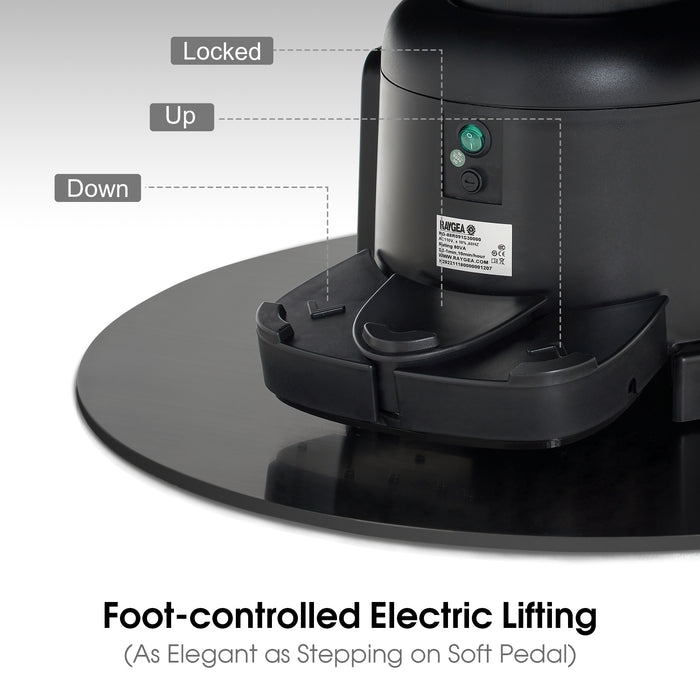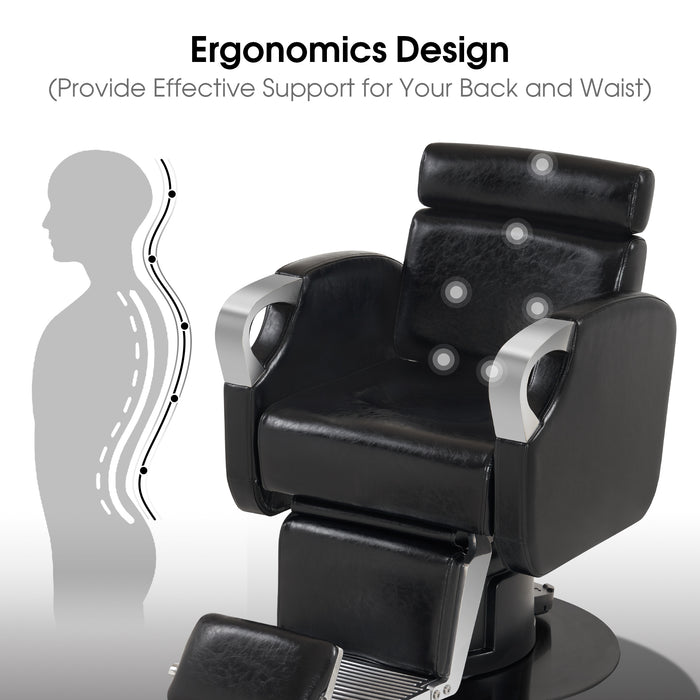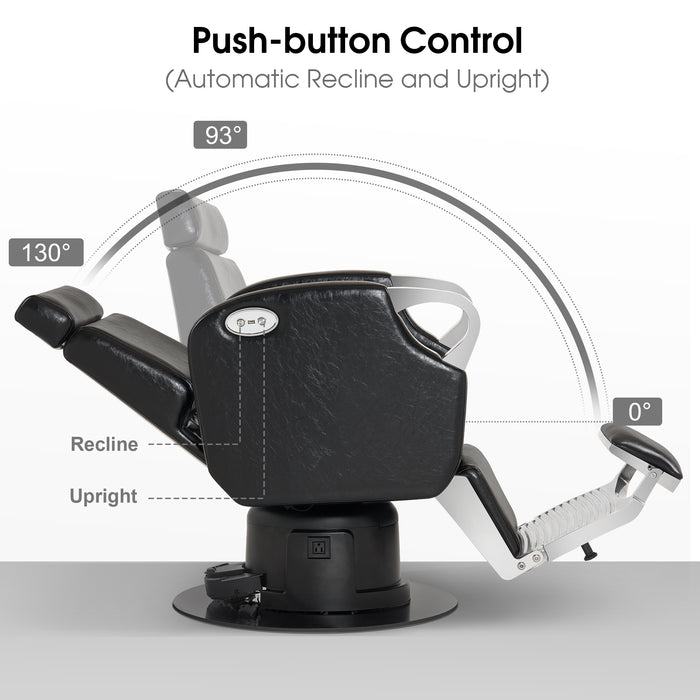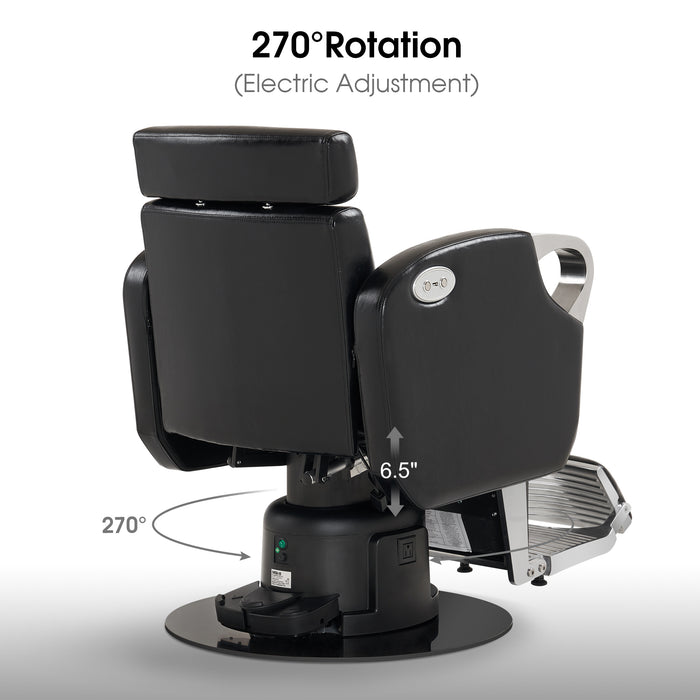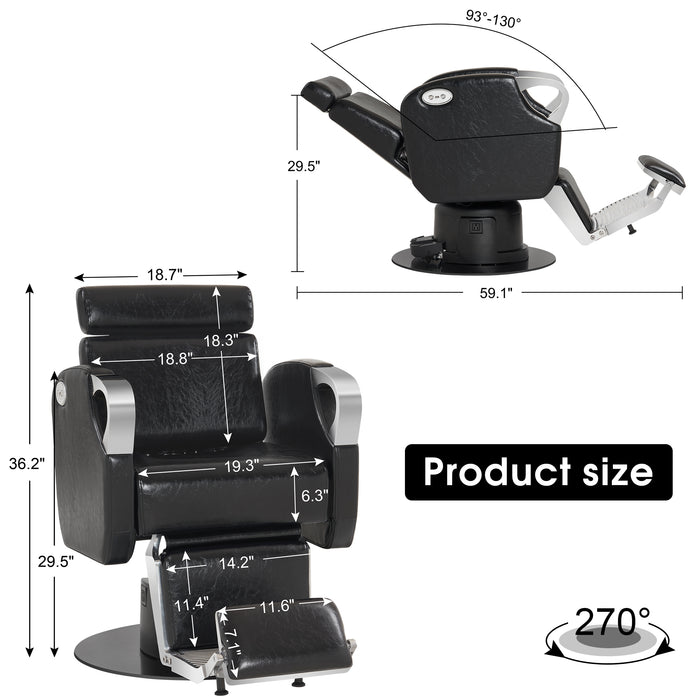 BarberPub Electric Modern Barber Chair Heavy Duty Beauty Hair All Purpose Lifting Recliner for Barber Shop Professional and Technological Salon Beauty Spa Styling Equipment 9109
Item Description:
Do you want to improve your customer experience, and being bothered by the rough adjustment of the traditional barber chair now? This upgraded elegant electric modern barber chair is undoubtedly a great step forward, and will be the perfect choice for barbershops, beauty salons, tattoo parlors and more, and will certainly bring a more comfortable experience to guests. And with the texture of synthetic leather and high density sponge, for your customers to provide a comfortable place to feel relax and peace.
Item Features:
Powerful Electric Control System: Through a simple button, youcan smoothly complete 130° reclining, and you can also keep stepping on the pedal on the right or left side to make the chair raise or lower, and step on the middle pedal to control the chair locked and rotate, which greatly convenient flexible adjustment of the chair.
Modern Design: The overall shape of the chair is smooth,aluminum casting of the connection has exquisite stitching, the use of elegant model, increase the sense of mystery and also enhance the style of the shop. This attractive appearance and perfect design can bring a more advanced experience and more comfortable enjoyment to your guests.
Selected High Quality Materialand More Durable: The chair covered by excellent faux leather and high density sponge, using high strength modified plastics, which is skin-friendly, breathable, wear-resistant and easy to clean and install. Super heavy duty pump and oversized round base with an estimated load capacity of 350 lbs provide better stability for customers.
Humanized Details:Armrest USB charging Jack with a current output of 5V2A, which can be used for mobile phone charging. Pump multi-function Jack can be used to plug hair dryer or electric splint and other small electrical appliances.
Reassuring Service and Arrangement: We will pack the item in its best condition and add buffers in the box to protect it from shipping damages. We use 1 FCL to deliver the goods. Since the weight is a little heavy, LTL will arrange the logistics. Detailed installation steps are included in the manual, all accessories are included in the box, the seat and the pump are all pre-assembled, and you can easily assemble them in 10 minutes in just four steps.
Item Specifications:
Type: 6154-E-9109
Color: All Black
Material: Modified plastics/ Faux Leather/Steel Frame
Voltage:110-220V
Overall Dimension: 24.3"(W) x 59.1"(D) x 36.2"(H)
Headrest Size:18.7"(W) x 5.1"(H)
HeadrestMax Height Adjustment:8.3"
Backrest Size:18.8"(W) x 12.6"(H)
Armrest Size: 22.8"(L) x 2.6"(W)x18.9"(H)
Seat Size:19.3" (L)x 18.1"(D)x 6.3"(W)
Seat Heightto Ground :21.7"—28"
Foot Rest Size:11.6"(L) x 7.1"(W), 14.2"(L) x 9.1"(W)
Electric Pump Height Adjustment: 6.5"
Base Diameter: 25.6"
Back Incline angular:130°
Loading Capacity: 350Lbs
Package Quantity: 1
Buyer Reading:
Easy Assembly Required
Please firstly check the dimensions of the chairand read the electrical safety precautions of instruction carefully.
Some screws are Pre-installed
About BarberPub:
After nearly ten years of business progress and brand upgrade, BarberPub has been widely recognized by customers. Our goal is to bring customers cost-effective and high-value products with satisfactory customer service. In order to better supplying our U.S.A customers, we have distribution centers.