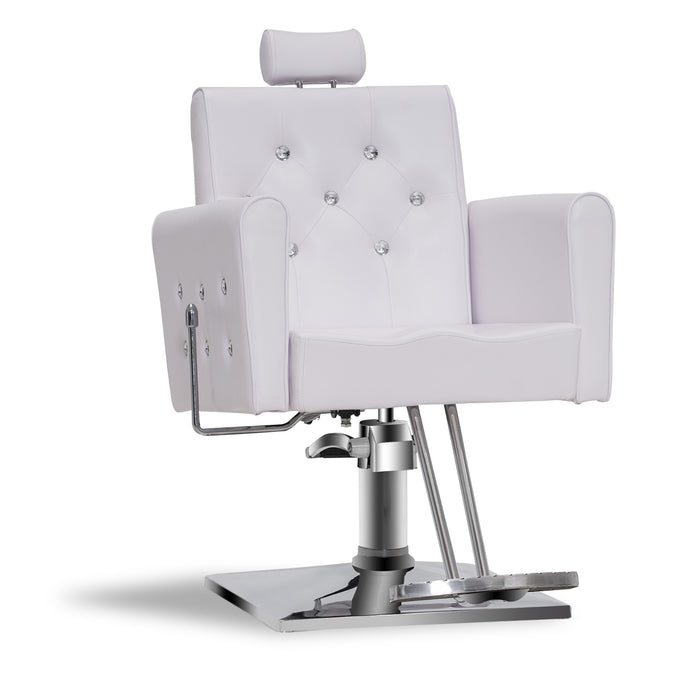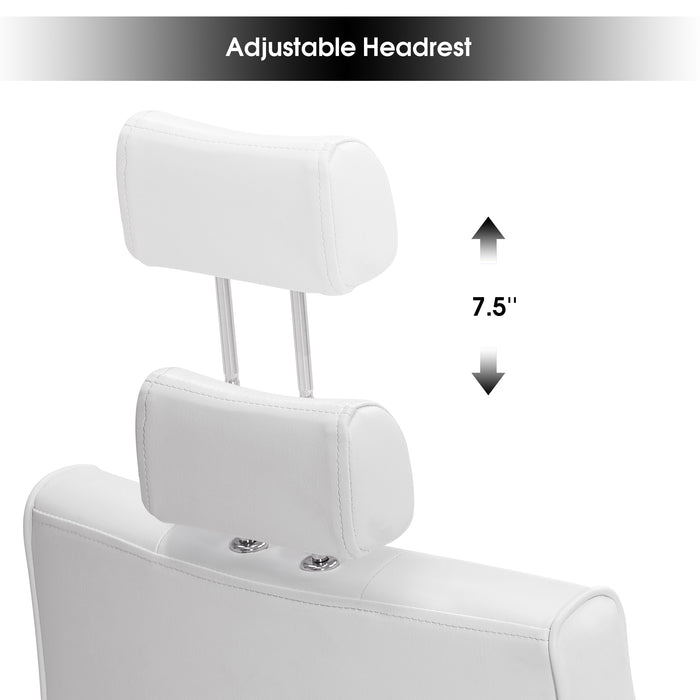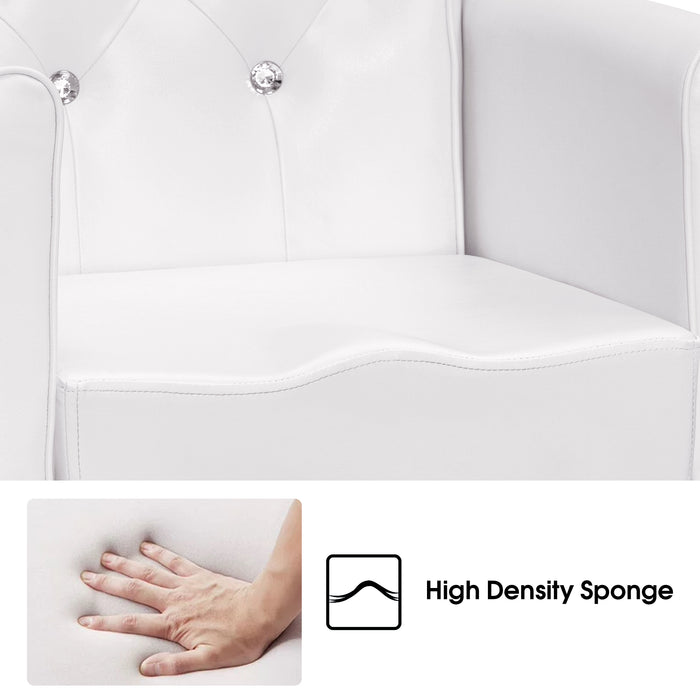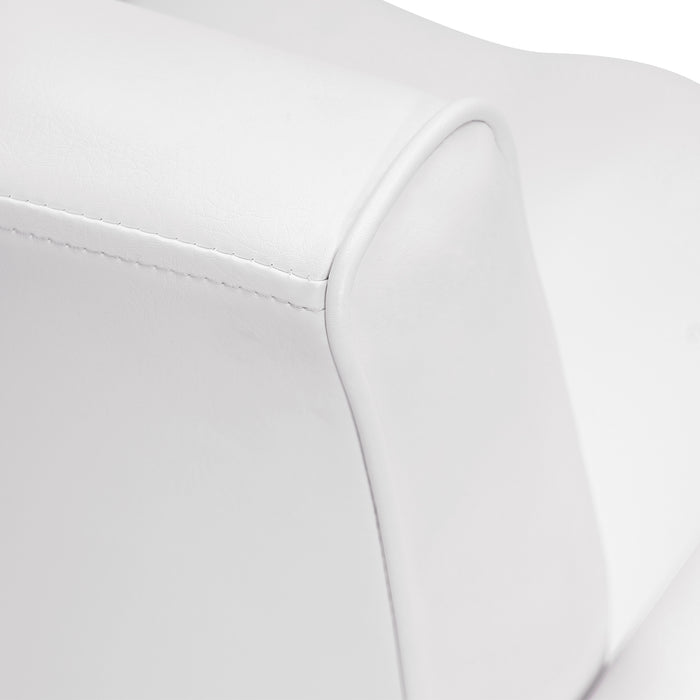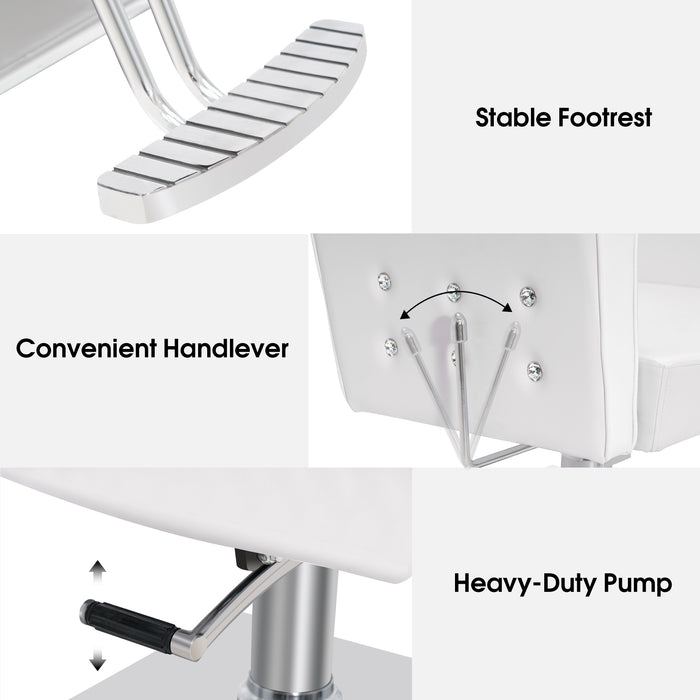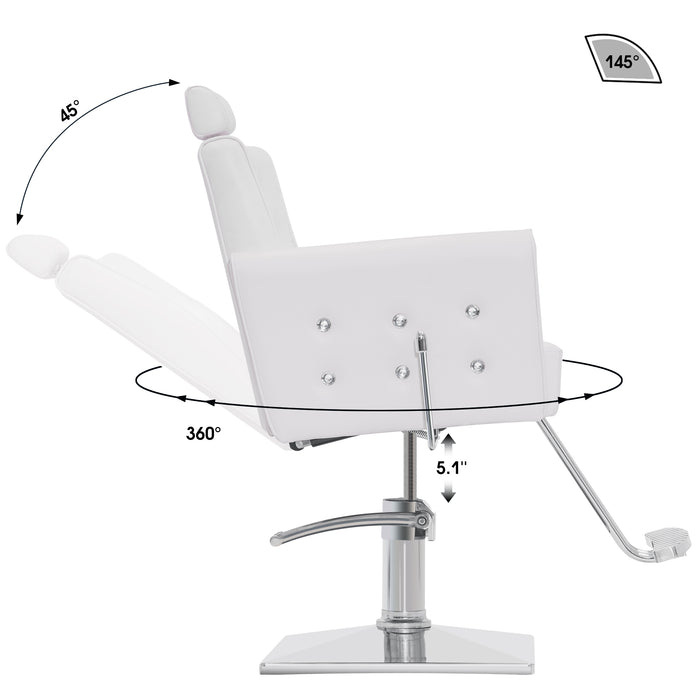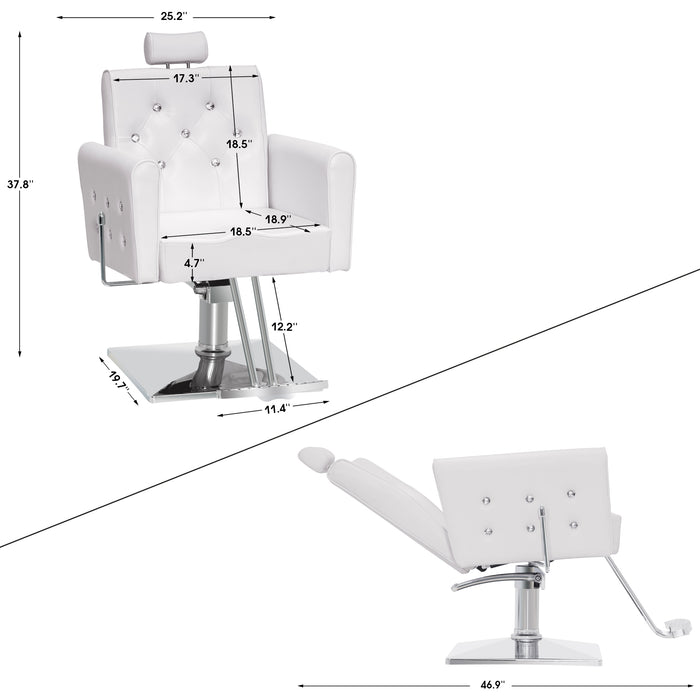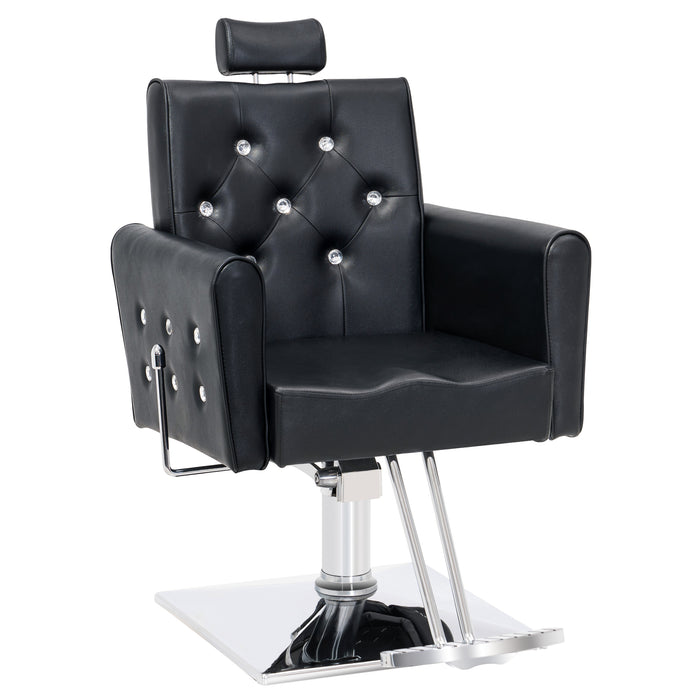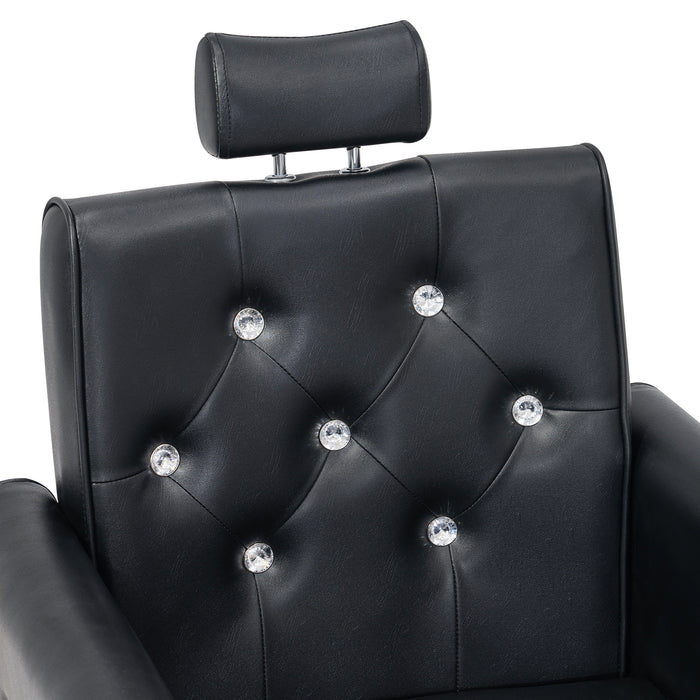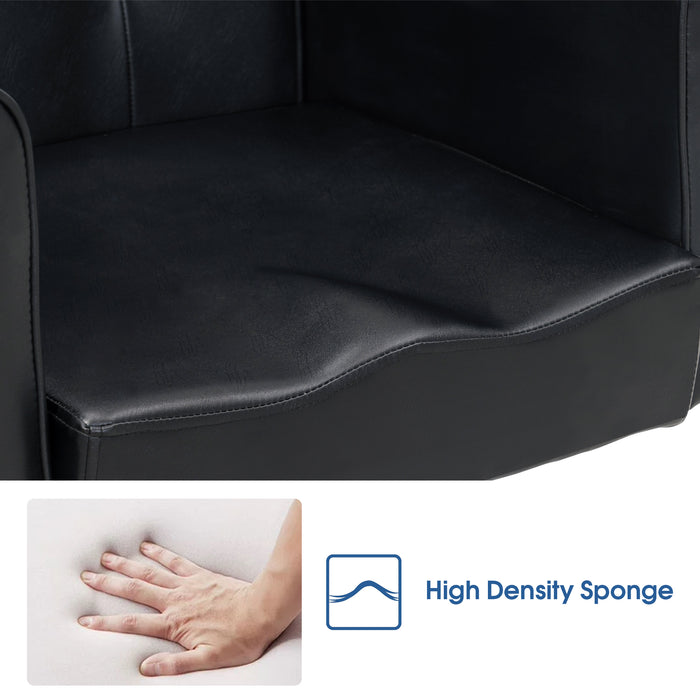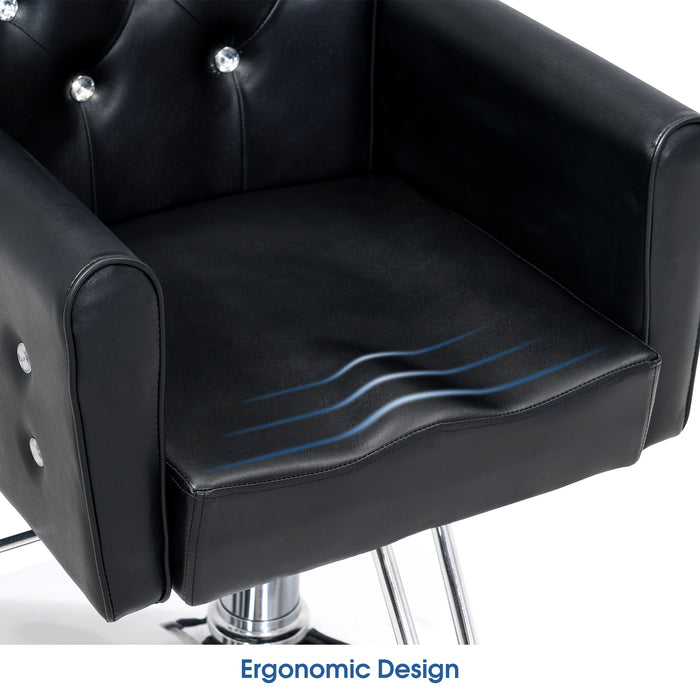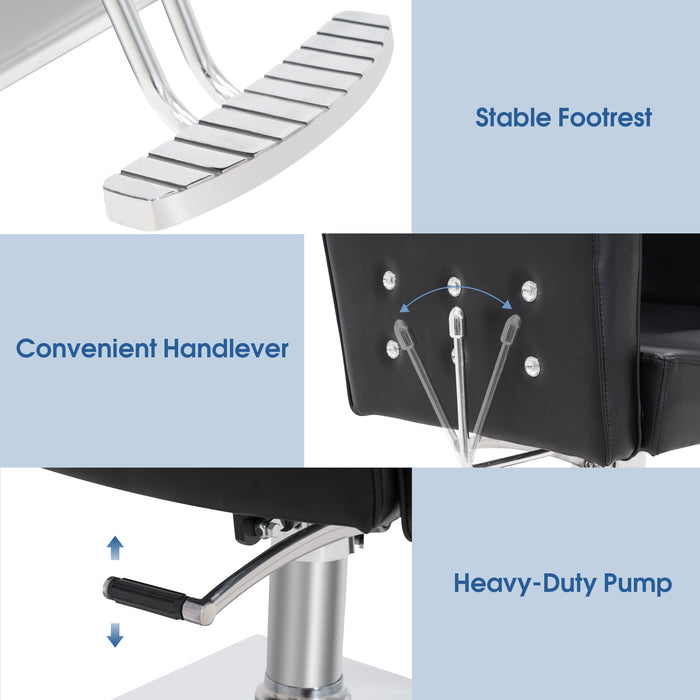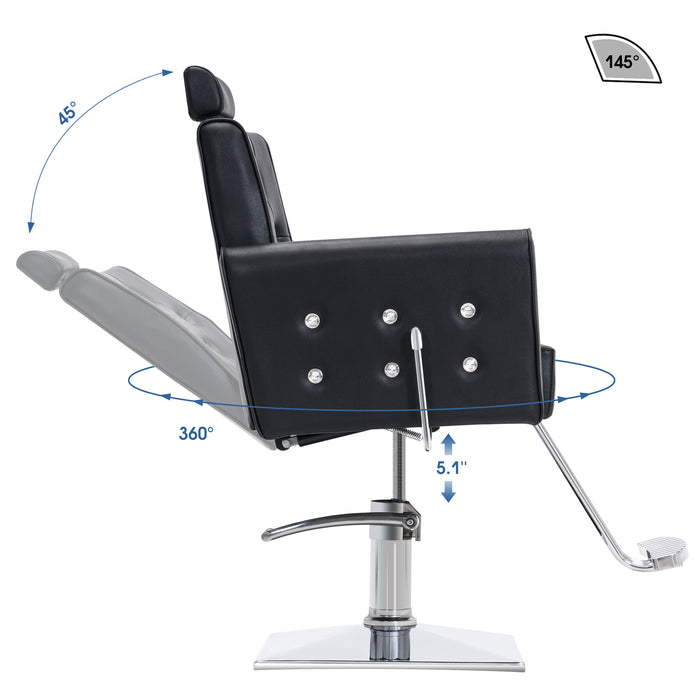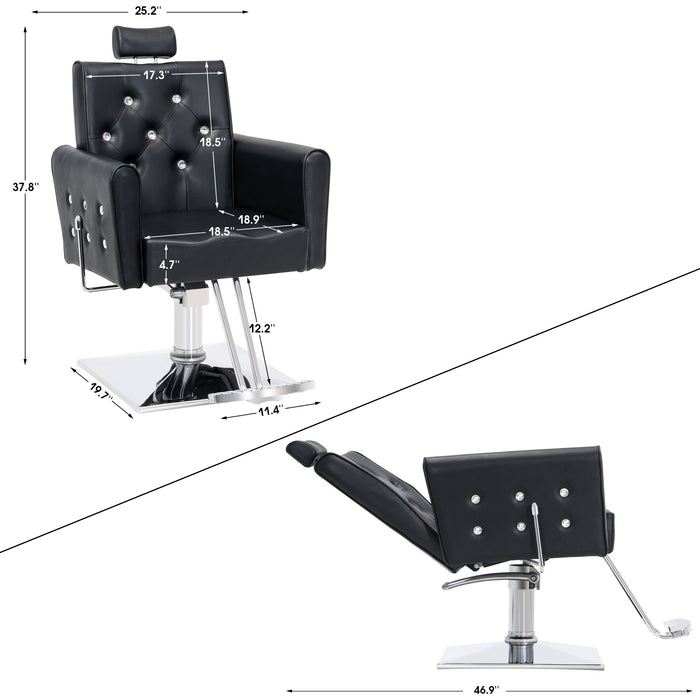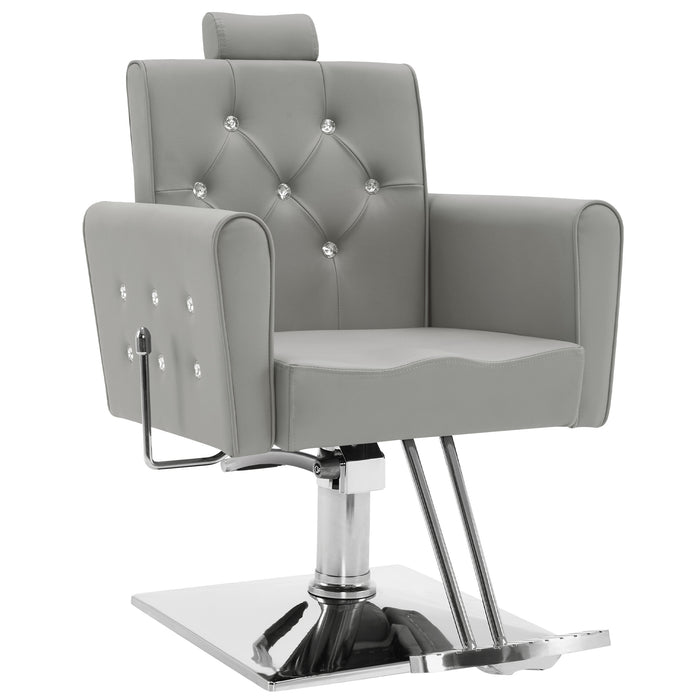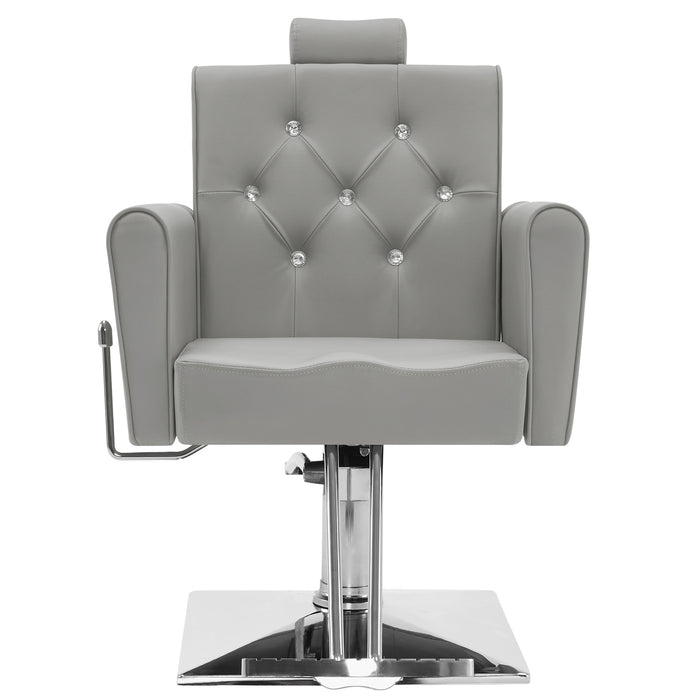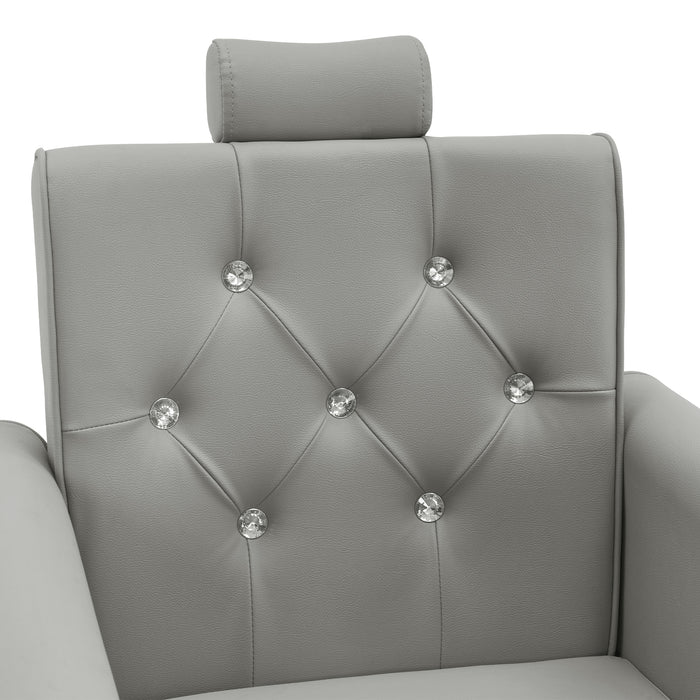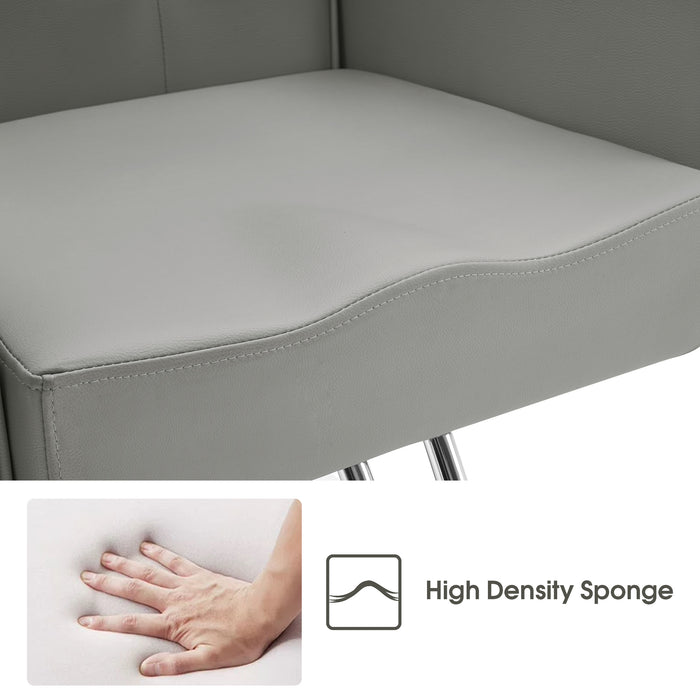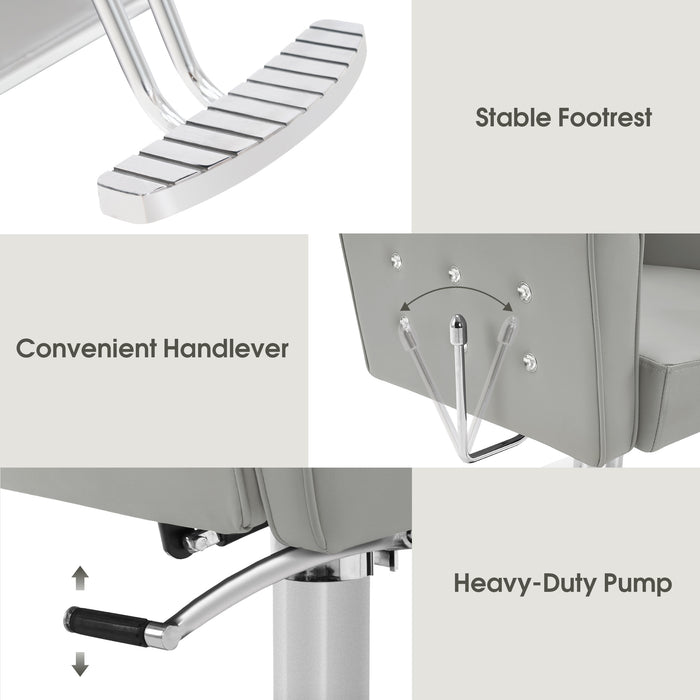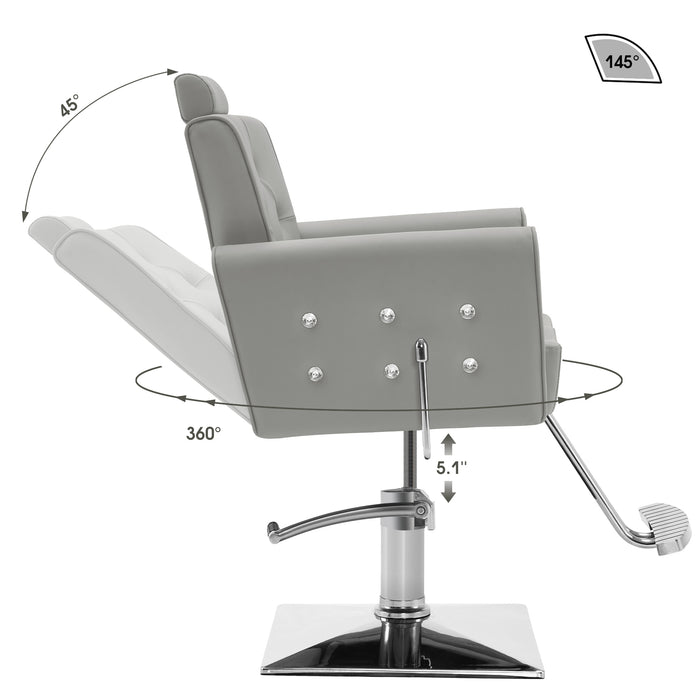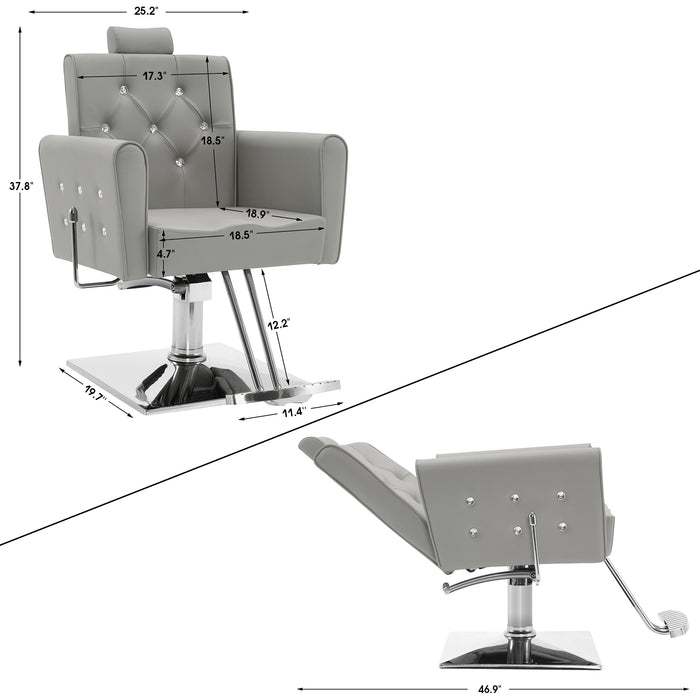 BarberPub Classic Recliner Barber Chair Antique Hair Spa Salon Styling Beauty Equipment 3123
Pre-sale: 6154-3123EY will be in stock on 10/31/2023.
Item Description:

If your clients have an appointment, no matter how long or short, the comfort of the Barber chair is important. You can use BarberPub's Barber Chair to avoid bad experiences, All Padded with high density sponge, comfortable seat size. Of course, the Barber Chair should also be friendly to barber. Cooperation with the "partner" will provide customers with more satisfactory service and look more professional. Adjustable hydraulic base for lockable height, 360 Swivel. Even if the client only spent two minutes washing his hair, no one wanted to remember the temporary neck cramps.

Item Features:

WELL MADE AND STURDY: Heavy duty hydraulic pump with 330Lbs weight capacity. 21" Chrome Base provides better stability to customers and also a perfect match to the whole design.
UPGRADED COMFORT: All Padded with high density memory foam. Expensive setting cotton brings better durability and superior elasticity which makes the shape firm and pretty, the special arc-shaped design on the seat cushion is considerate enough to put legs comfortably at right position. It feels falling into soft clouds a when you sit inside surrounded by thick armrest, seat cushion and backrest.
HIGH PRACTICABILITY: Easy to clean for its commercial grade soft leatherette. 360 Swivel with locking mechanism provides versatility and flexibility.Back Incline angular:145°.Bottom lever makes height adjustment easier, maximum to 5.2 inches. Easy to install for its simple construction, especially convenient to ladies.
ANTIQUE DESIGN: Welcome look with exquisite stitching brings elegant and antique taste to the whole style of barber shop/salon shop. Hand-made sequins around the stitching, shining acrylic diamond on the backrest and armrest decorates the soft leather, which adds modern elements to the vintage design.
WARM TIPS AND WARRANTY: We will pack the item in its best condition and add buffers in the box to protect it from shipping damages. All of our products come with a 1-year manufacturer warranty. Please feel free to contact us if you meet any problem and we will reply immediately. Also please feel free to contact us if you have any questions for this product so we can help you immediately.
Item Specification:
Type: 6154-3123
Color: Black/White/Grey
Material: Steel Frame/ Faux Leather
Overall Chair Height: 37.4" (without adjustment)
Height Adjustment: 5.1"
Headrest Adjustment: 7.5"
Backrest Size: 17.7" x 17"
Back Incline angular: 145°
Seat Size: 18.9" x 19.3"
Armrest Size: 20.9" x 12.2"
Distance from Armrest to the Floor: 26.4"
Distance from Seat Cushion to the Floor:18.5"
Distance between two Armrests: 24.8"
Loading Capacity: 330Lbs
Package Quantity: 1
Package included: 1 x Barber chair / 1 x  Instruction / 1 x Screws pack

Buyer Reading:

Easy Assembly Required
Please check the dimensions of the chair
Some screws are Pre-installed
Warranty Information:
Hydraulic Pump: 1 Year
Frame & Base: 1 Year
Return Policy:

All of barber chairs come with a 30-day return/replace policy. During this time, we will cover the shipping cost of return and replacement for defective and damaged chair. BarberPub do not responsible for the returns that customer bought by mistake or changed their mind and other non-quality issues. Please note that item must be returned in original condition and original package.

About BarberPub:

After nearly ten years of business progress and brand upgrade, BarberPub has been widely recognized by customers. Our goal is to bring customers cost-effective and high-value products with satisfactory customer service. In order to better supplying our U.S.A customers, we have distribution centers.