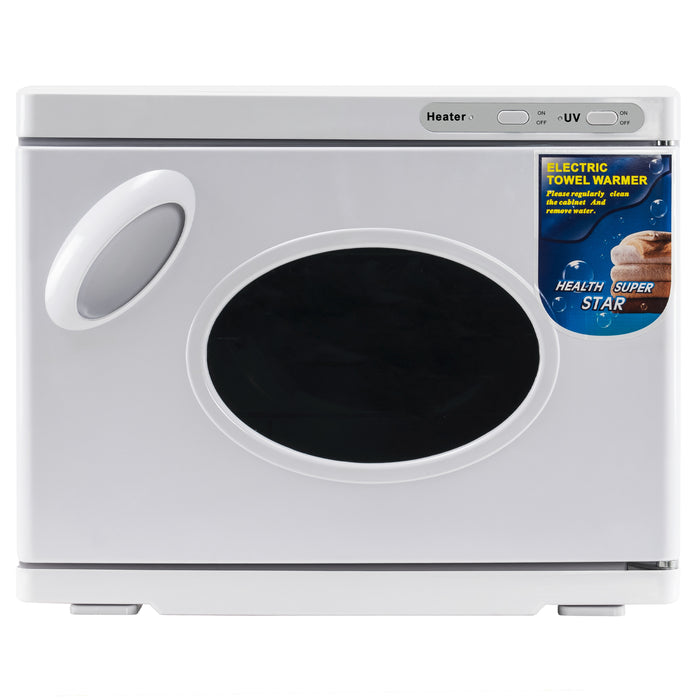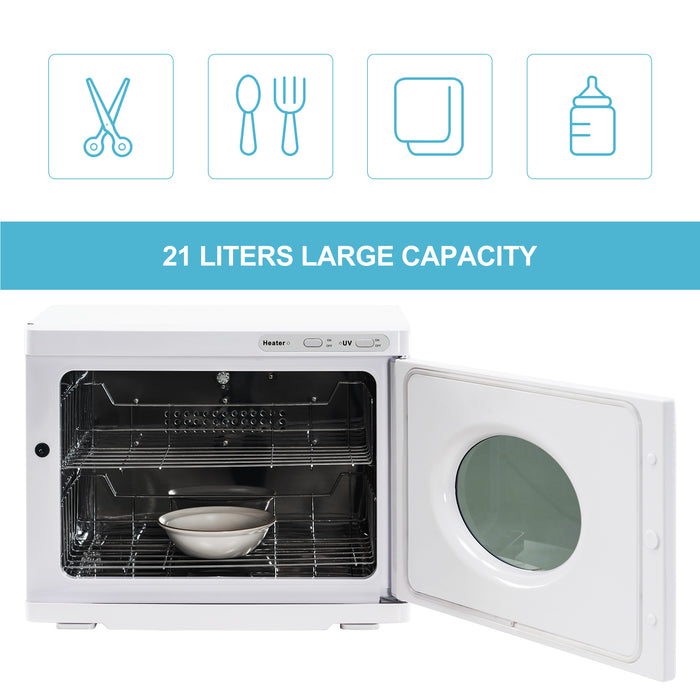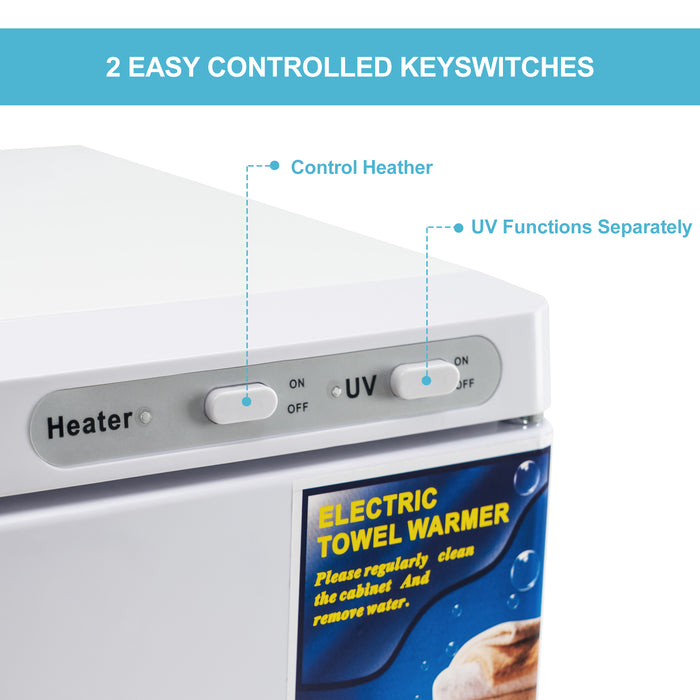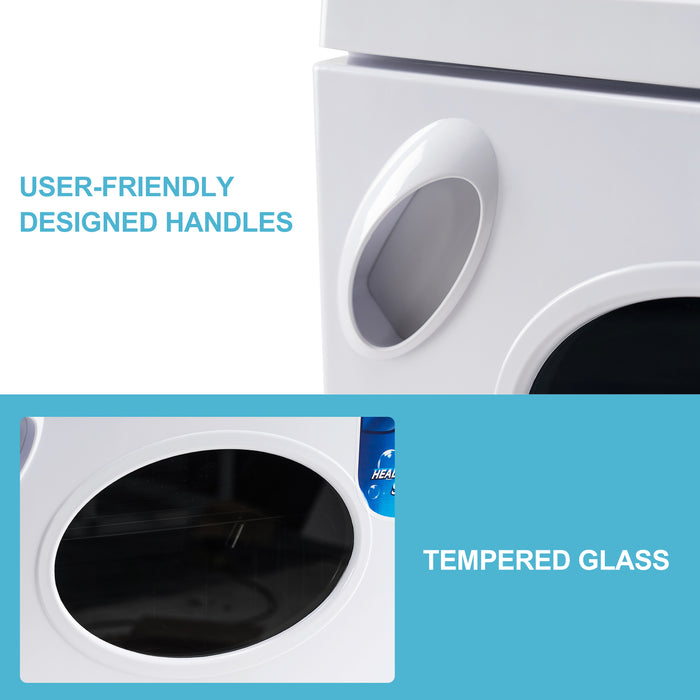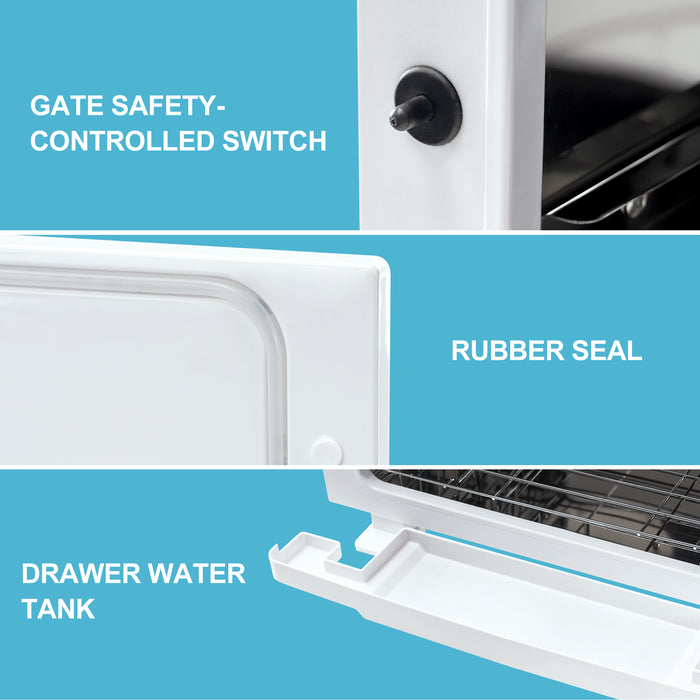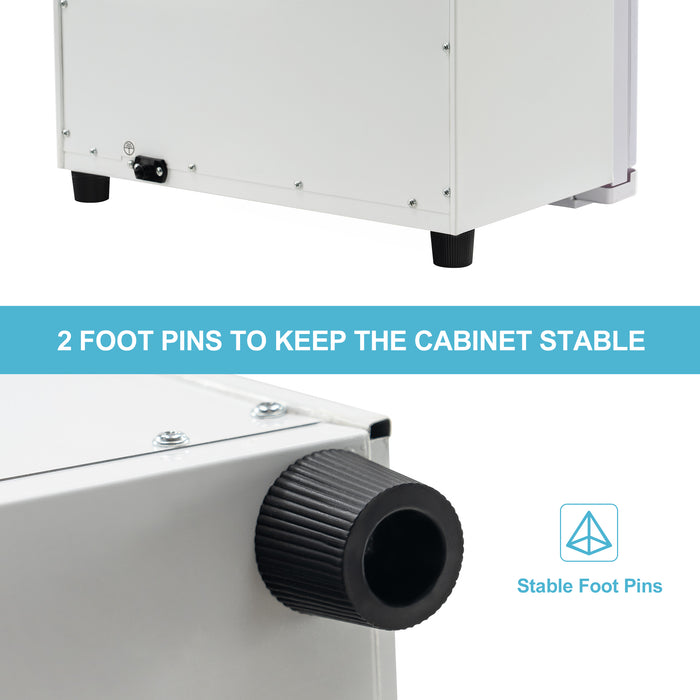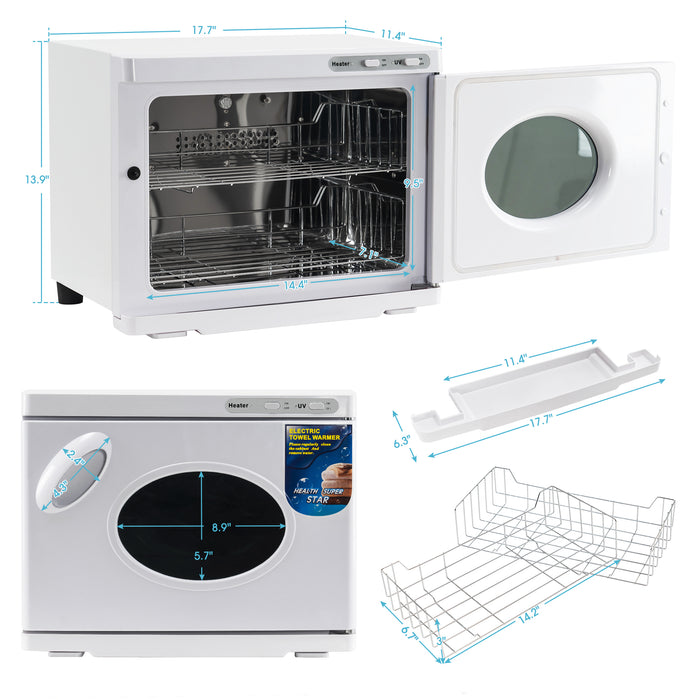 BarberPub 23L Towel Warmer, Spa Beauty Tattoo Towel Heater, Professional Salon Towel Hot Cabinet TS09
Item Description:
This Towel Warmer is a great helper for you if you use towels frequently. It helps to keep your towel clean and fresh. And there are 2 key witches on the Towel Heater which control the heather and UV functions separately which means you can use the heating function and the UV light function at the same time as well as using them separately, this will be a great convenience for you. Besides, there is a removable drawer water tank under the cabinet door to prevent water leaking. And this Towel Hot Cabinet suits many occasions, for example, barber store, Spa & Beauty Salon, Hotel & Restaurant and even kindergarten and family with kids.
Features:
Wide Range of Uses: This towel warmer is Suitable for barber store, Spa & Beauty Salon, Hotel & Restaurant and even kindergarten, family with kids, and more.
Towel heating function: The heater utilizes 220-watts of heating power to warm towels to up to 140-degrees Fahrenheit. The powerful & chemical UV light from integrated UV lamp can kill most bacteria for sanitary safety.
Humanitarian Design : Including separated switches for UV lamp & heat, removable drawer drip tray and removable towel shelves. Even the UV lamp can be manually replaced easily. Also,this product is equipped with micro-computer heating temperature control device and mounted with a over hot protection system, only by pressing down the starting knot, its temperature will automatically rise and when the inner temperature arrives to the given level, the program will automatically work to maintain the temperature.
Large capacity: This product from BarberPub heats up your towels to 140-degrees kill most bacteria in short period of time, 50-60 towels can be placed inside(Depends on the size of the towels), hence the amazing capability.
KINDLY REMINDER: Part list and detailed installation steps are included in the instruction. We will pack the item with instruction in its best condition and add buffers in the box to protect it from shipping damages. We offer reship replacements service if there is a quality problem or any damage. Please be sure to check the dimensions and details of our product carefully before buying.
Item Specifications:
Power: 220W
Voltage: 110V
Frequency: 50-60Hz
Capacity: 23L
Exterior Dimension: 17.7''(W) x11.4"(D)x13.8(H)"
Internal Dimension: 14.4''(W) x7.1"(D)x9.5(H)"
Temper Glass Dimension: 8.9''(L) x5.7"(W)
Insulation temperature:122℉-140℉
Material:Stainless Steel and ABS
About BarberPub: After nearly ten years of business progress and brand upgrade, BARBERPUB has been widely recognized by customers. Our goal is to bring customers cost-effective and high-value products with satisfactory customer service. In order to better supplying our U.S.A customers, we have distribution centers.