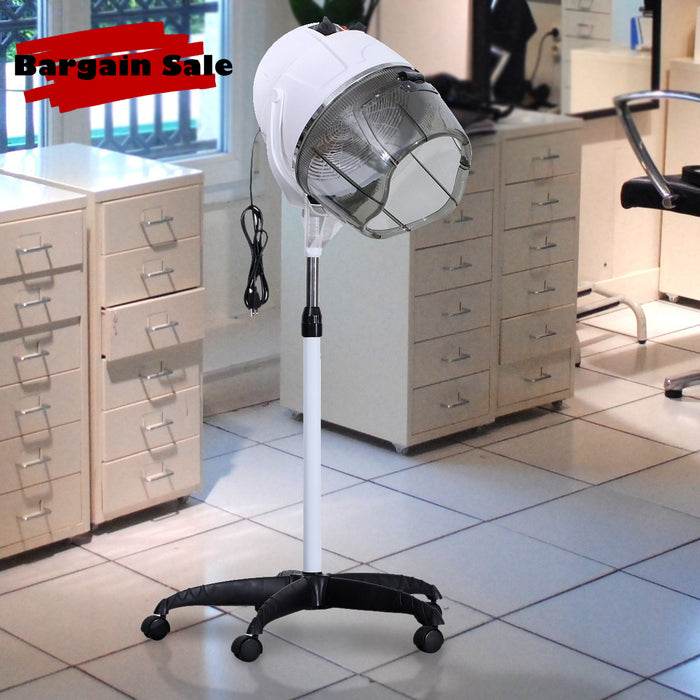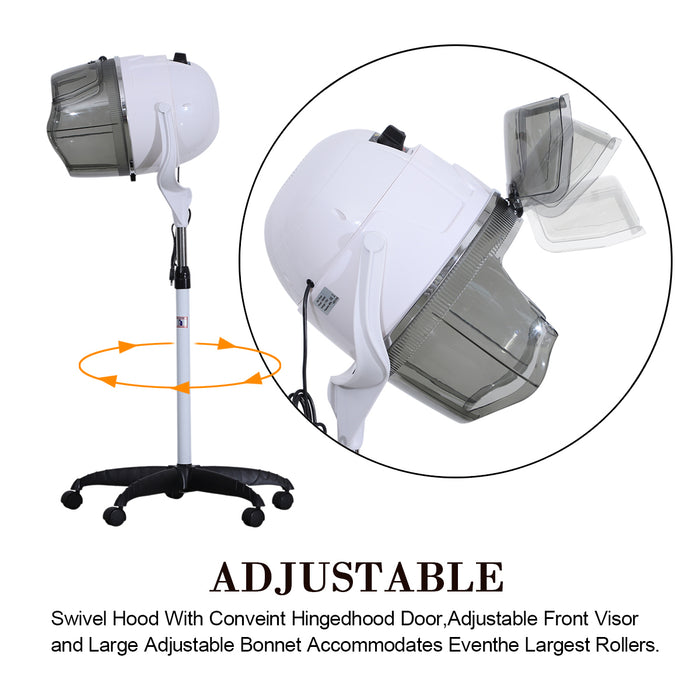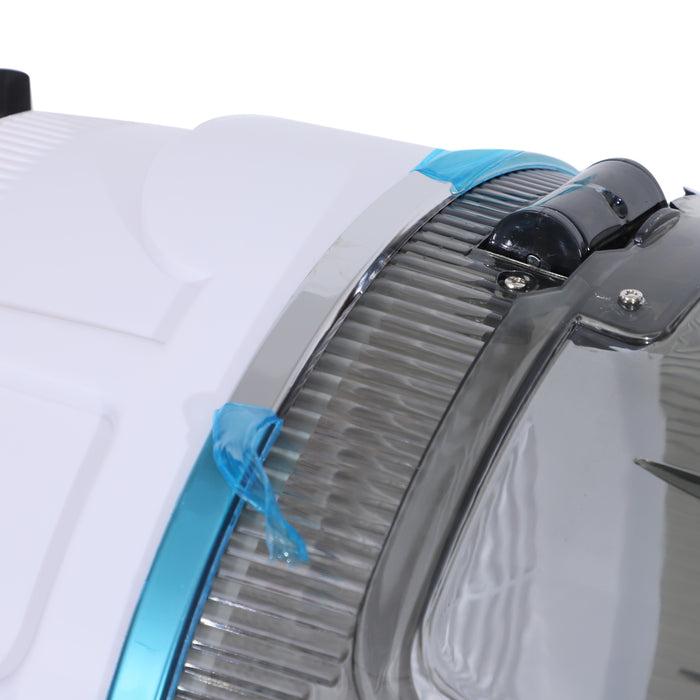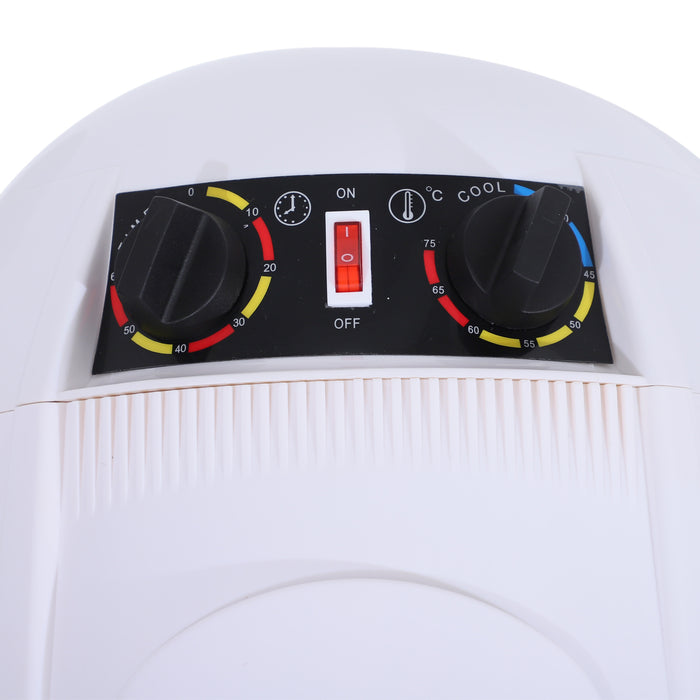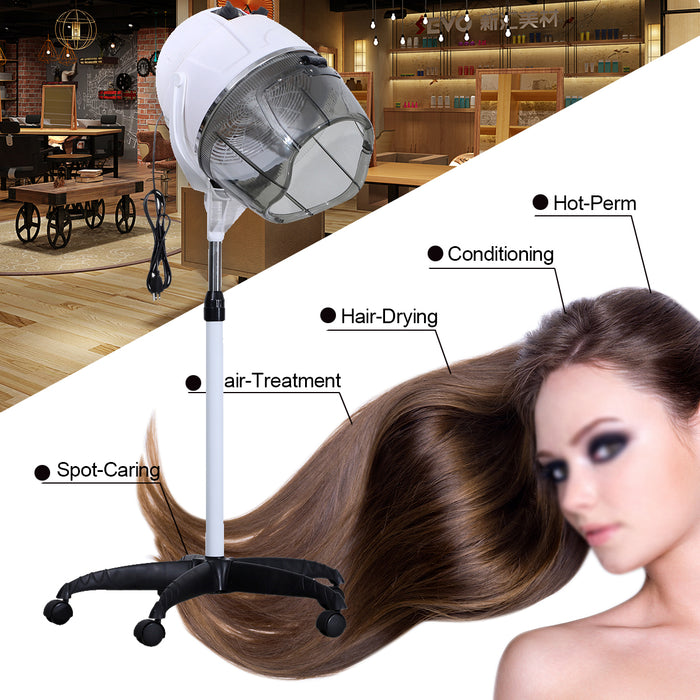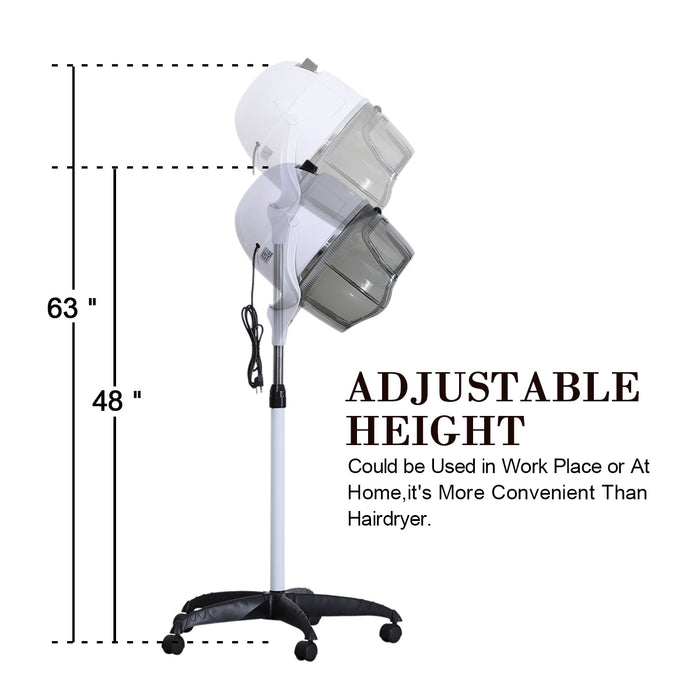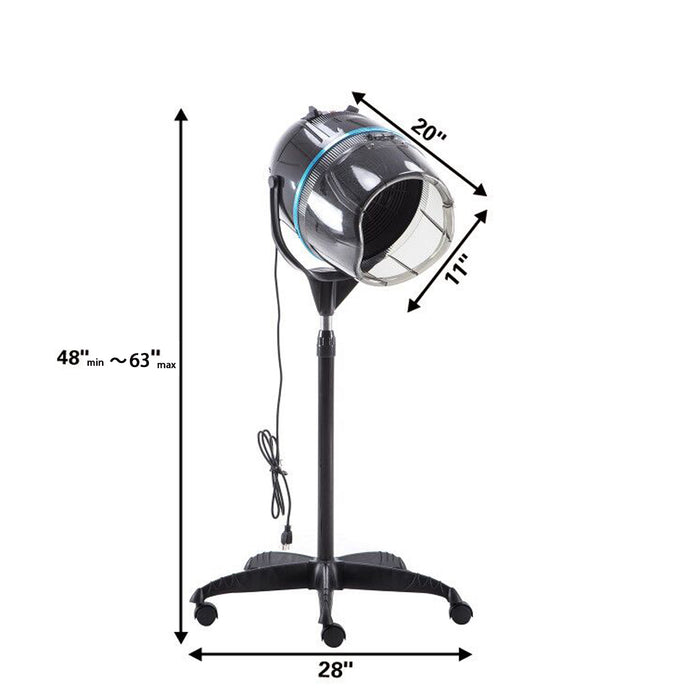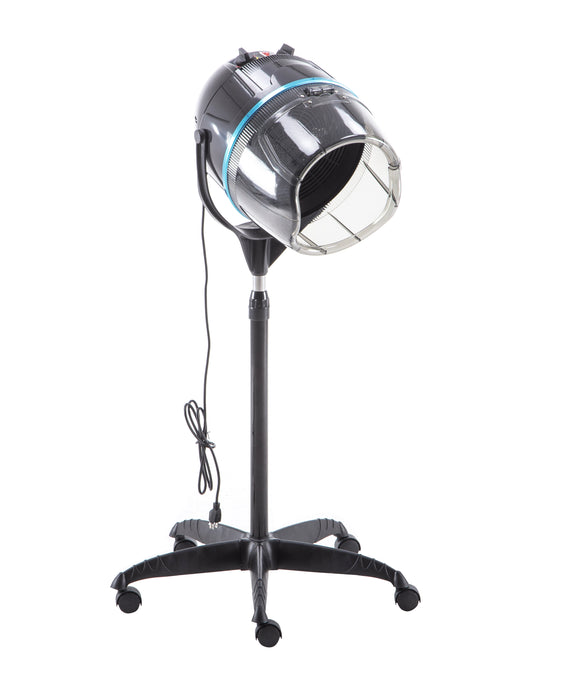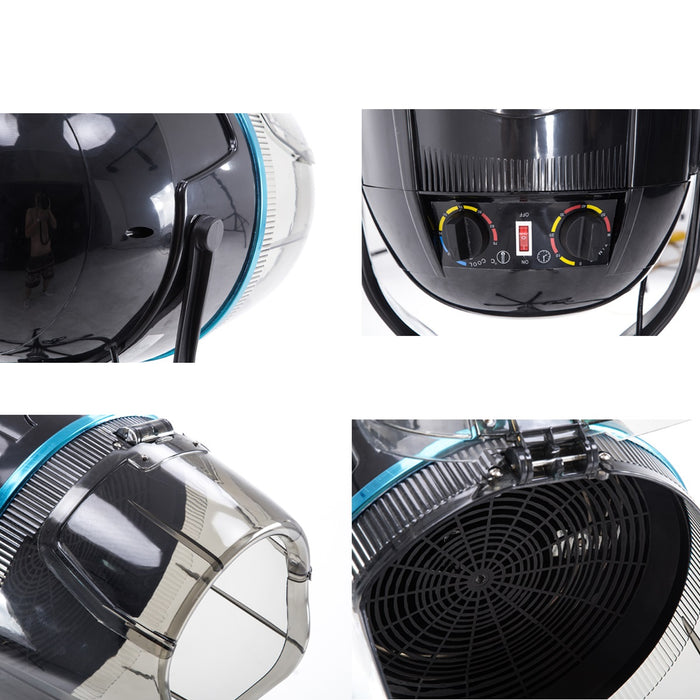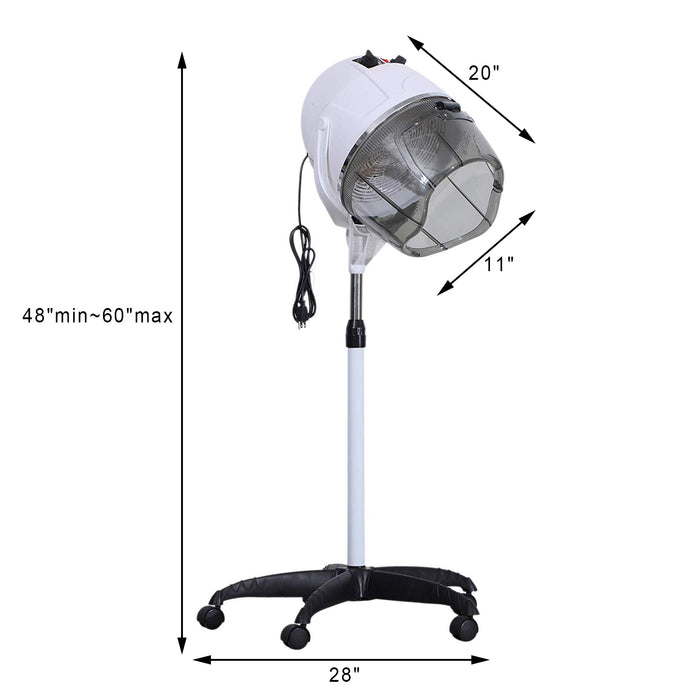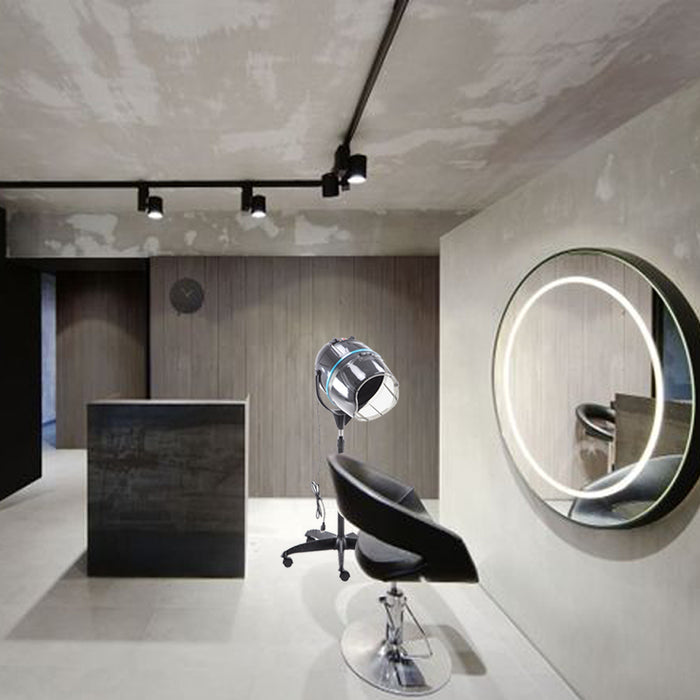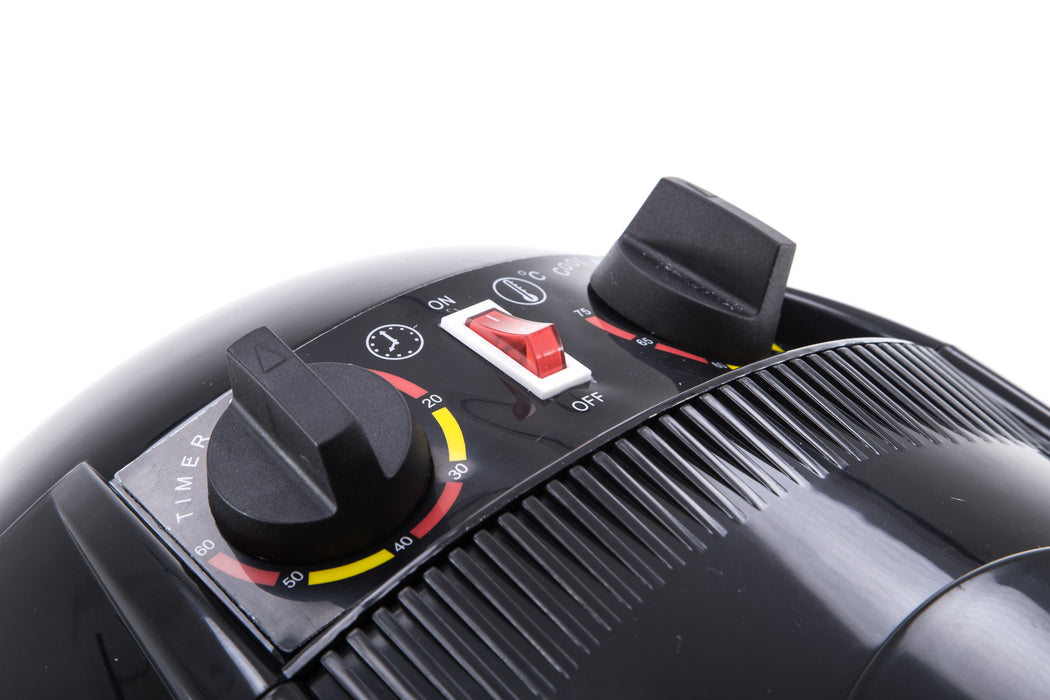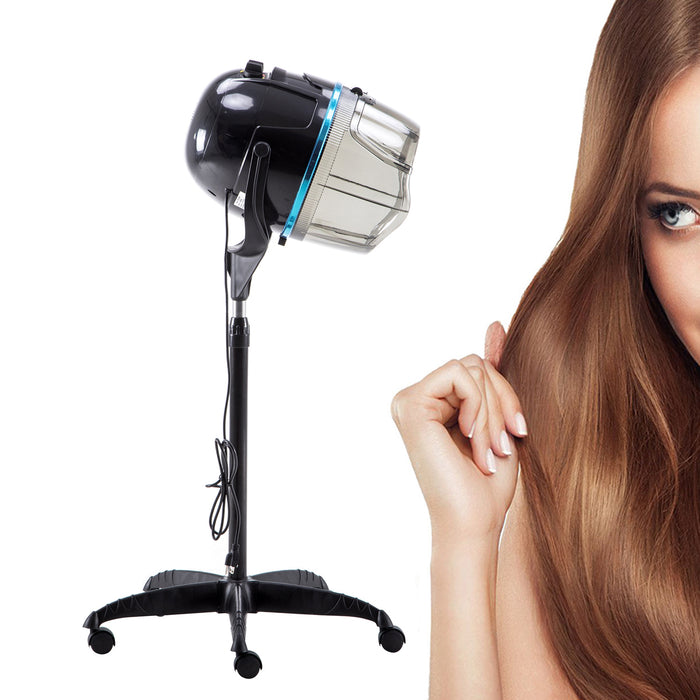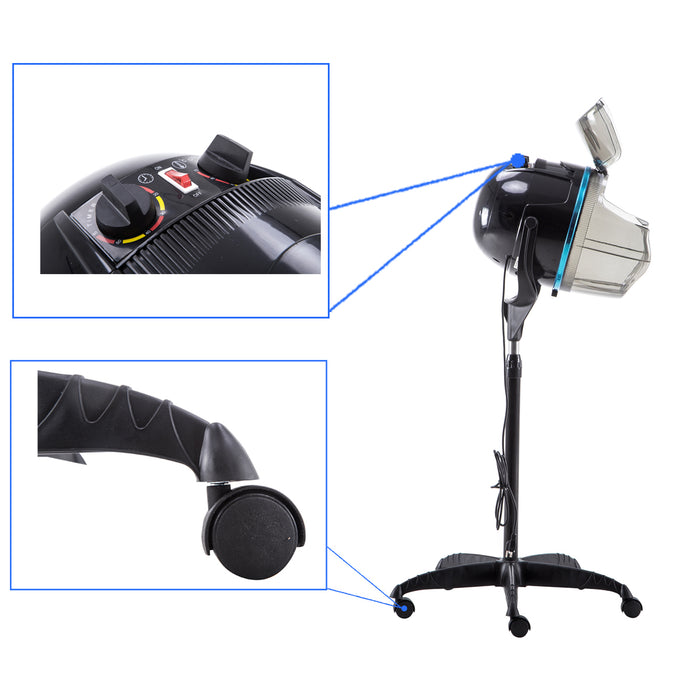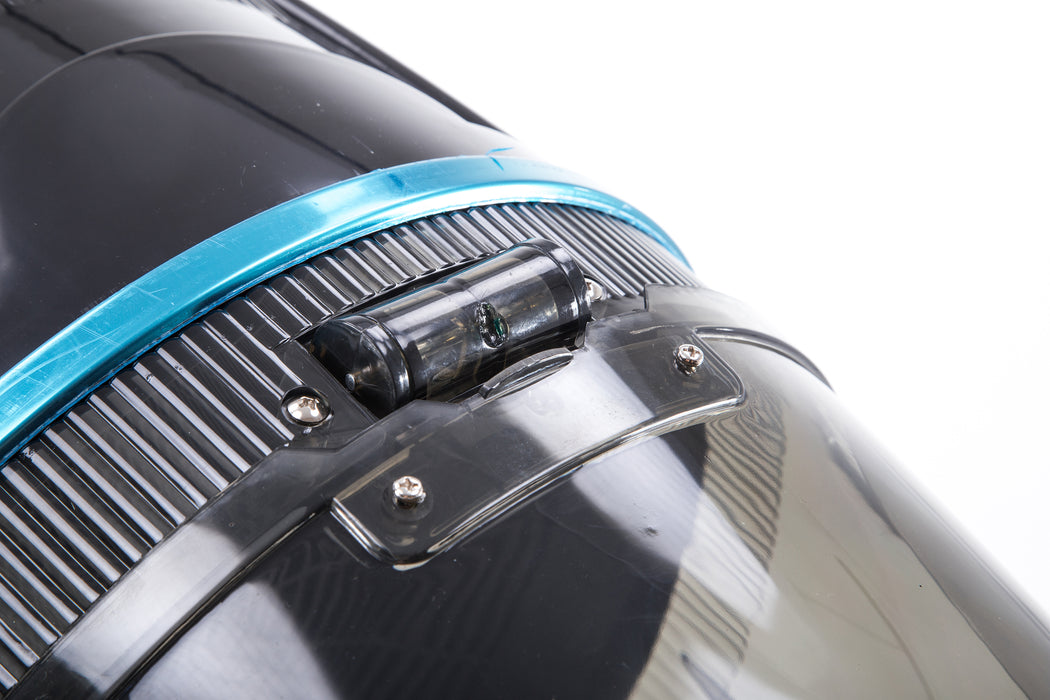 BarberPub Professional Adjustable Hooded Floor Hair Bonnet Dryer Stand Up Rolling Base w/Wheels VHD08
The Black product is a pre-sale product now, the estimated restocking date is Oct 20. Sorry about the inconvenience.
Item Description:

This versatile professional freestanding hooded hair dryer is manufactured with stainless steel heating element to ensure durability and performance. This is our professional hair dryer, which is height adjustable, swivel casters, and convenient hood door. This hair dryer can provide hot perm, hair-drying, hair-treatment and spot-caring functions. It is really ideal for any salon professional or individual looking to enjoy the benefits of commercial quality in the comfort of their own home.
Features:
Assemble is required.
This hair dryer is a good hair-styling tool for coloring, hot-perm, conditioning and hair-drying, hair-treatment and spot-caring. You don't need to keep change the angle to dry your hair, you could just sit there quietly and read a magazine, your hair would dry. It's very useful in daily life
Portable design with wheels for quickly & easily move, hot perm, hair-drying, hair-treatment and spot-caring functions
Temperature-control system. Temperature can be adjusted from room temperature To 75℃
With timing function of 0~60 minutes
Adjustable height: min. 48" - max.63".Could be used in work place or at home, it's more convenient than hairdryer.
Swivel hood with

convenien

t hinged hood door,adjustable front visor and large adjustable bonnet accommodates even the largest rollers.
Note:
This is a bonnet hood hair dryer not blower.Before using, please pre-heat this device around 30-40 minutes for heating up to see result.
Please don't use it as blower.It is 1000W,if you need a very powerful device,please do not order this.We not pay for the return cost of this reason.So please  notice this before your order.
Please make sure the legs are tightened properly(Pls make sure the long bolt on the middle of the bottom base tight. Once the legs are supported, the top portion will stay in place firmly.

Item Specifications:
Color: Black/White
Hood diameter: 11"
Power: 1000W.
Deep of the hood: 20"
Adjustable height: min. 48" - max.63"
Material of heat unit: Stainless steel ,Owner manual included
NOTICE:

WHEN YOUR 0.DRY HAIR PLEASE LEAVE ENCLOSURE AT LEAST 20CM, IT IS FORBIDDEN TO LET YOUR HEAD IN ENCLOSURE. LONG HAIR MUST BE WRAPPED HAIR UP IN A TOWEL WHEN DRYING.
About BarberPub:
After nearly ten years of business progress and brand upgrade, BarberPub has been widely recognized by customers. Our goal is to bring customers cost-effective and high-value products with satisfactory customer service. In order to better supplying our U.S.A customers, we have distribution centers.