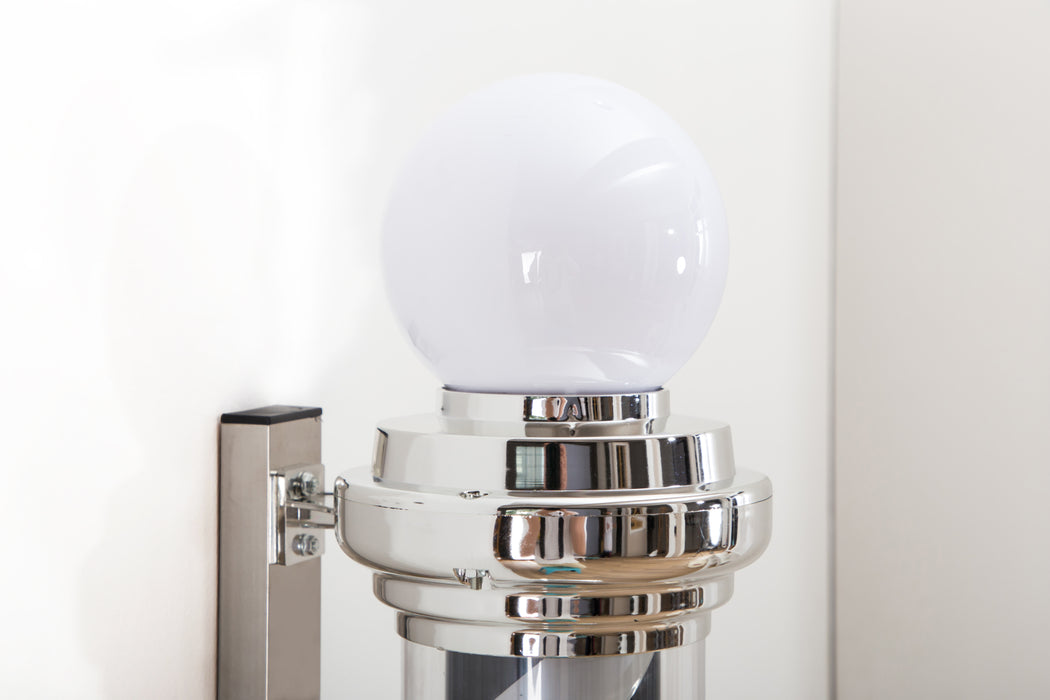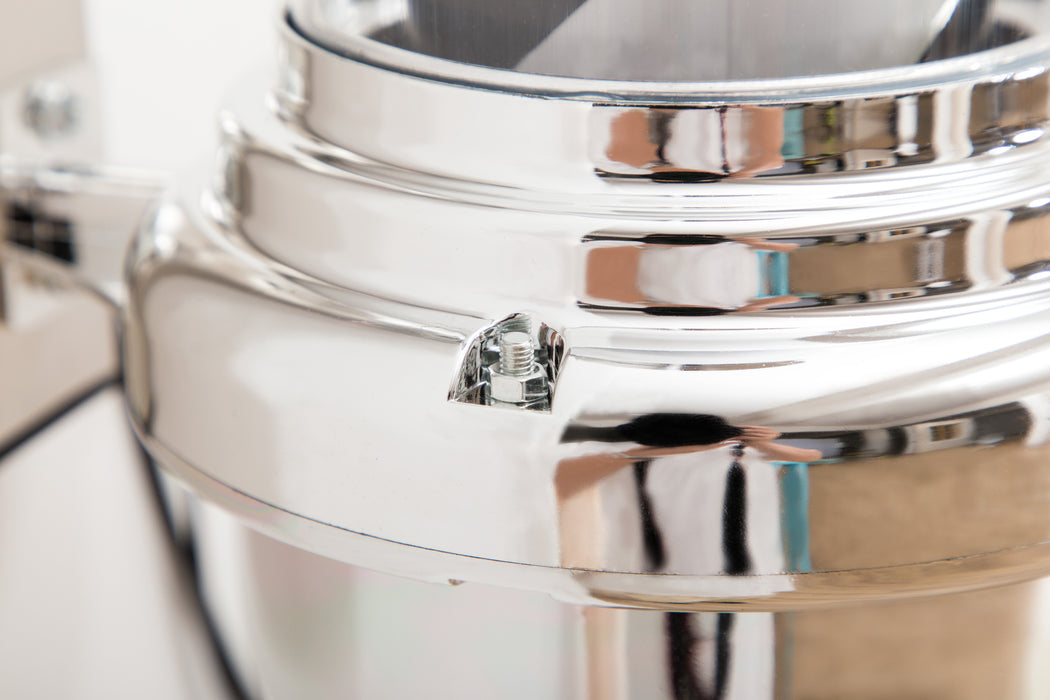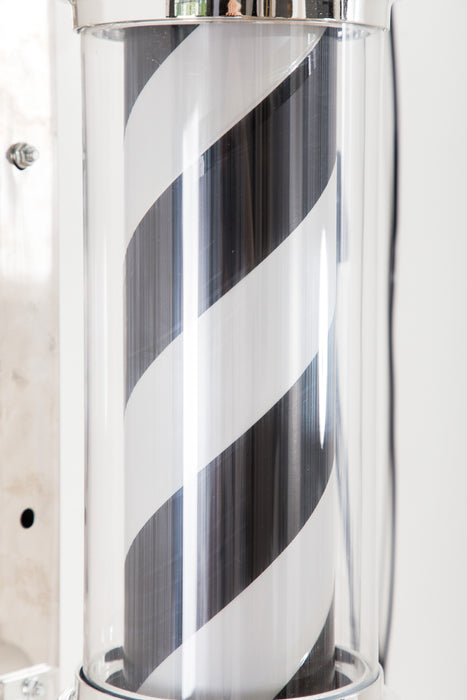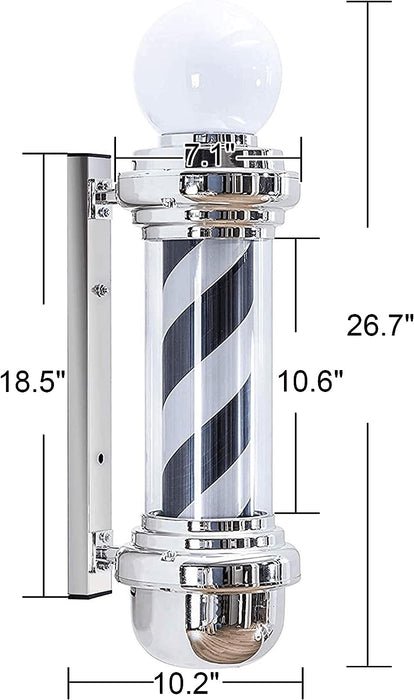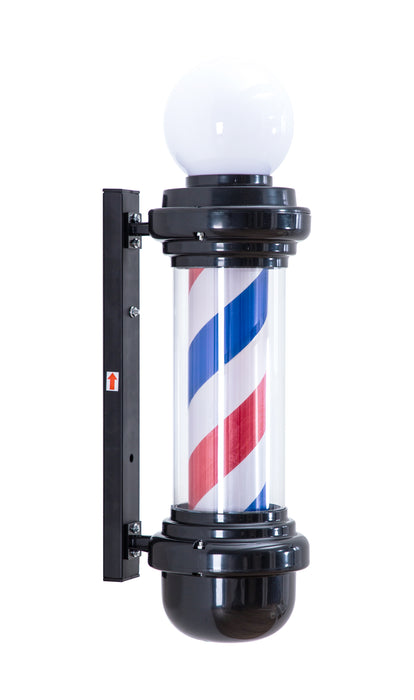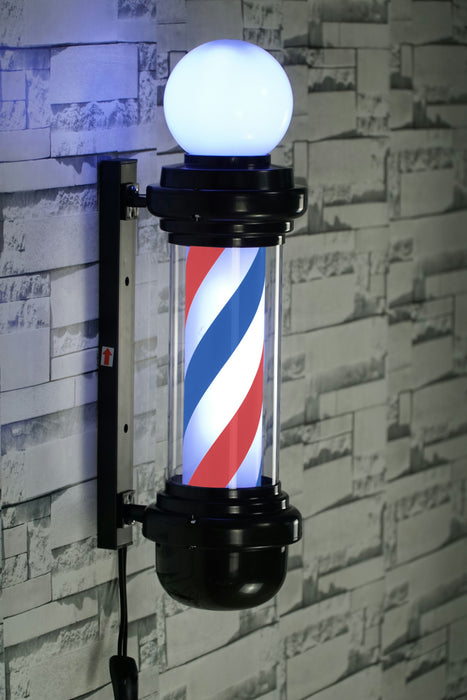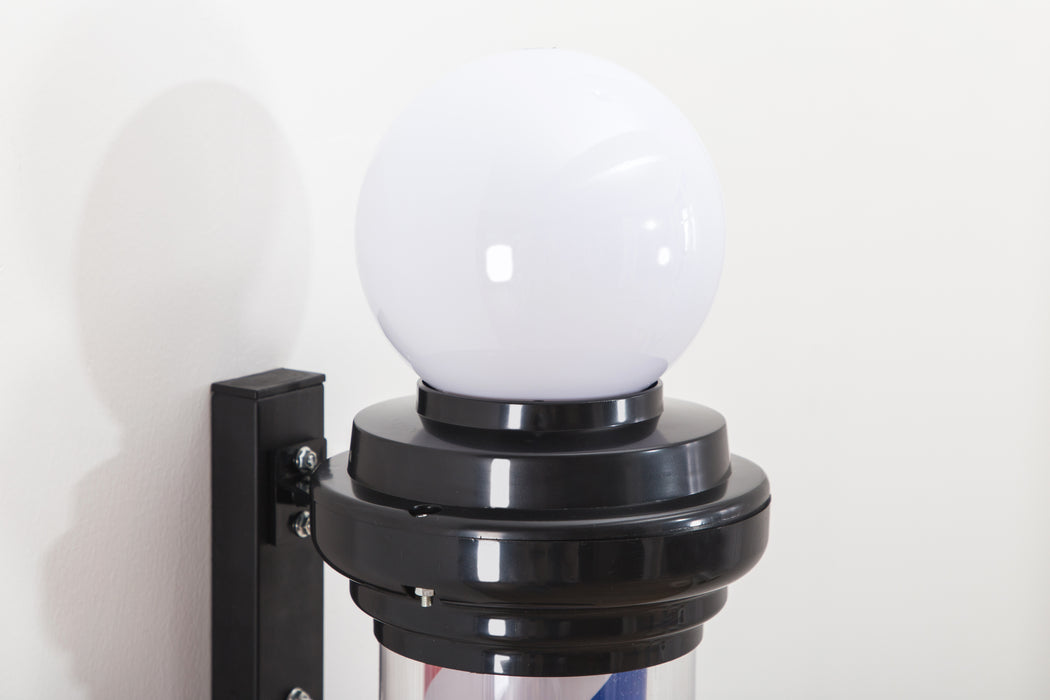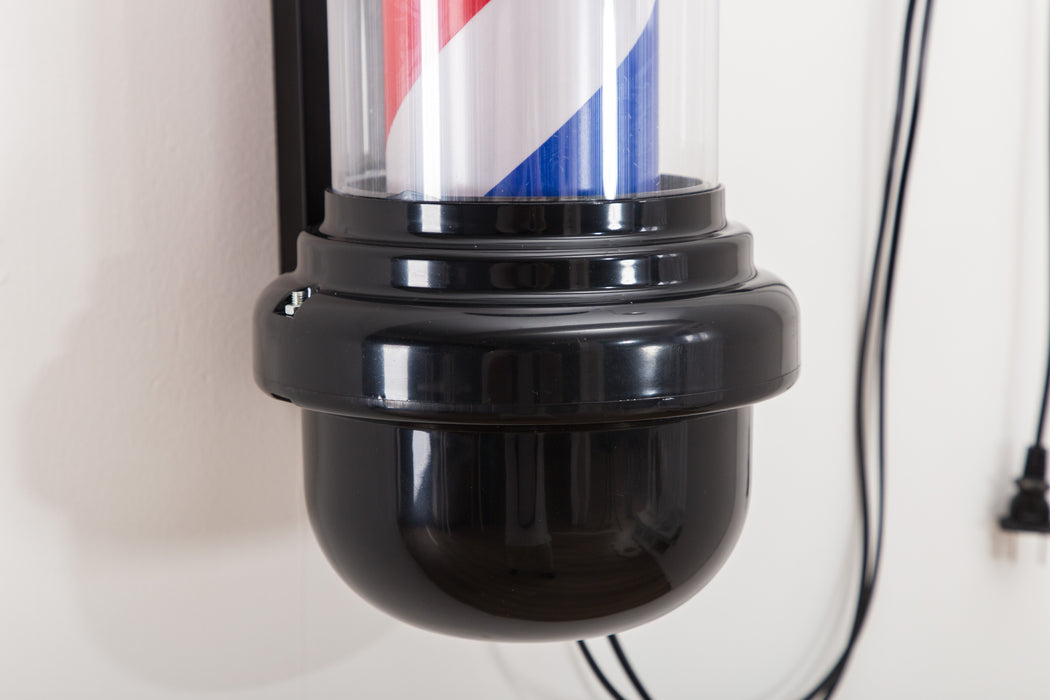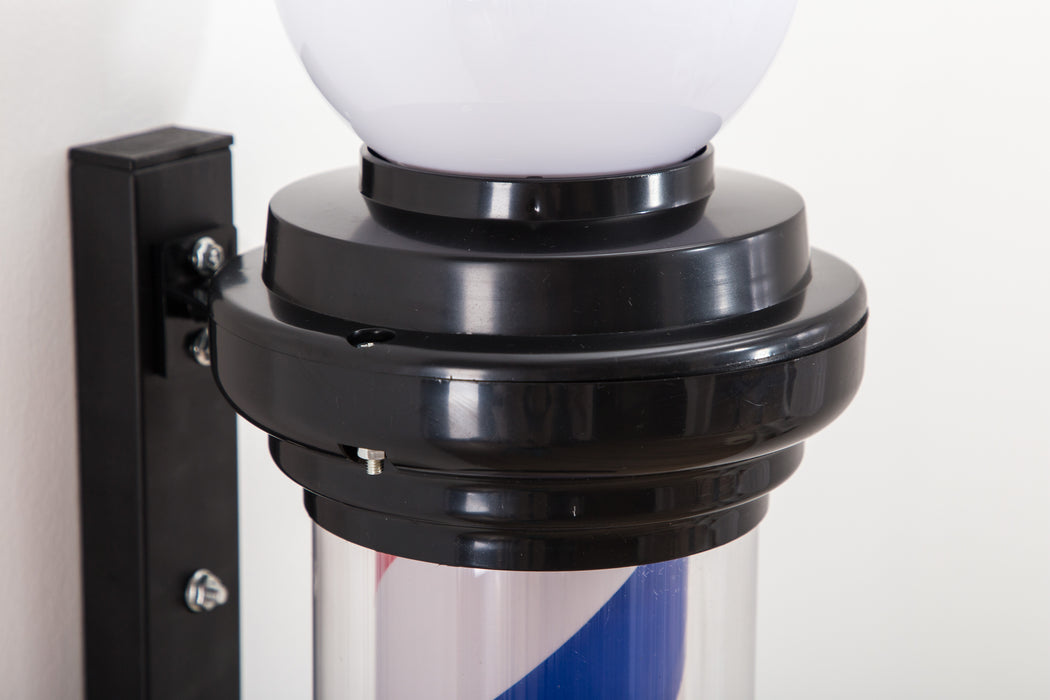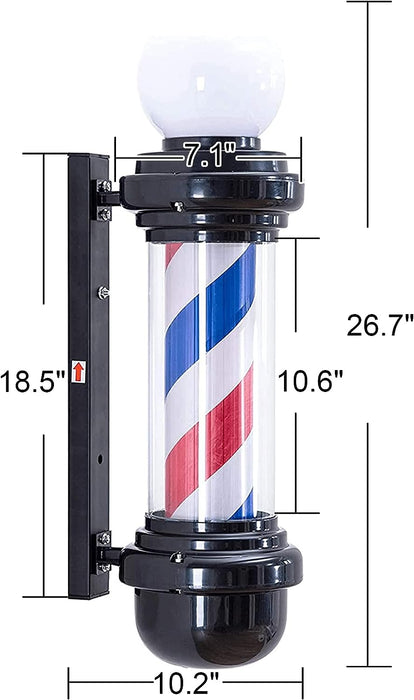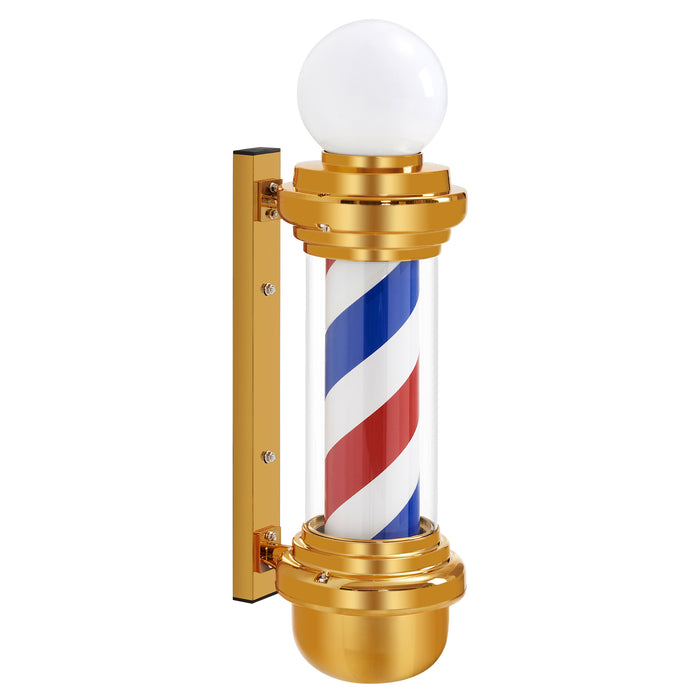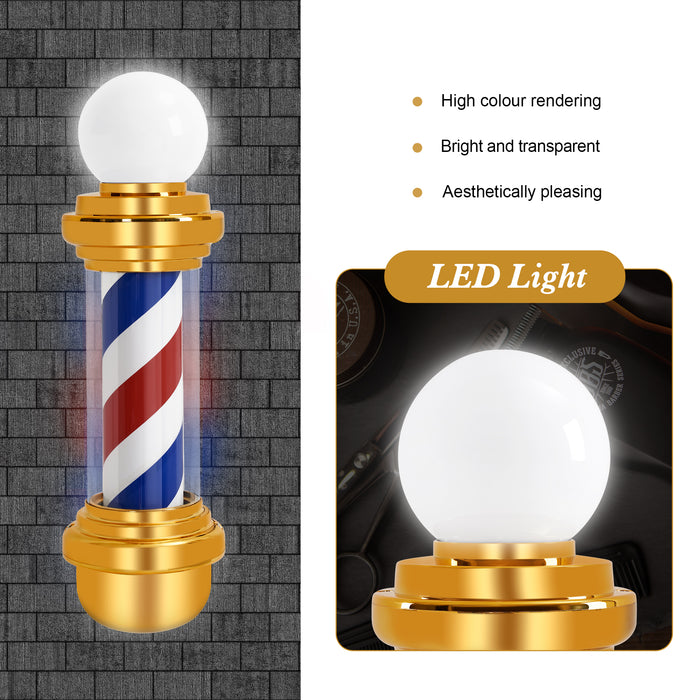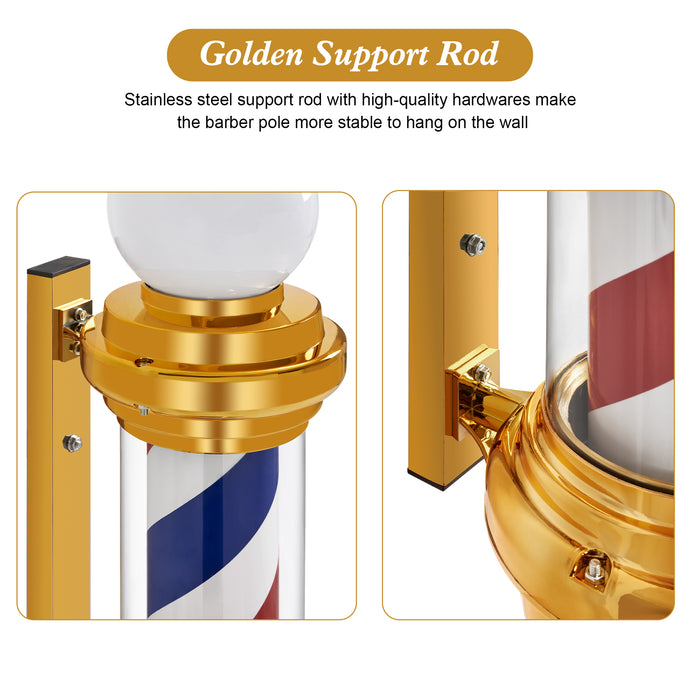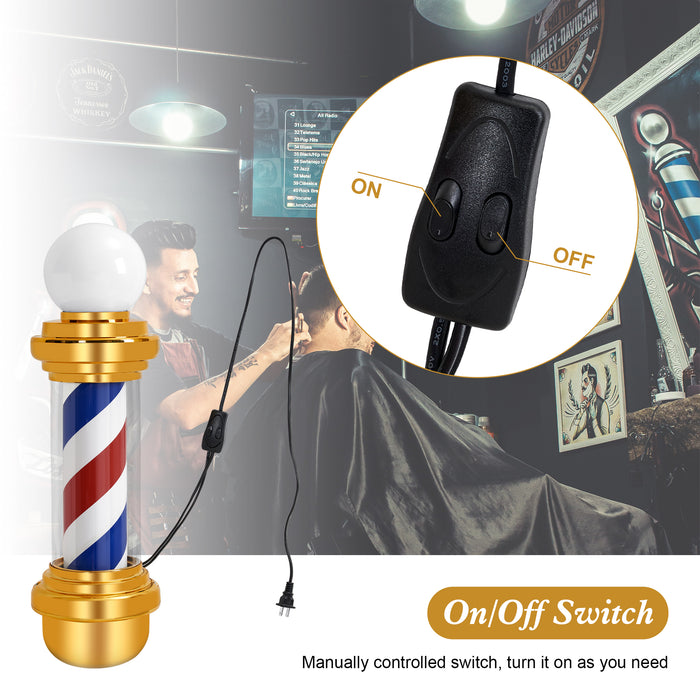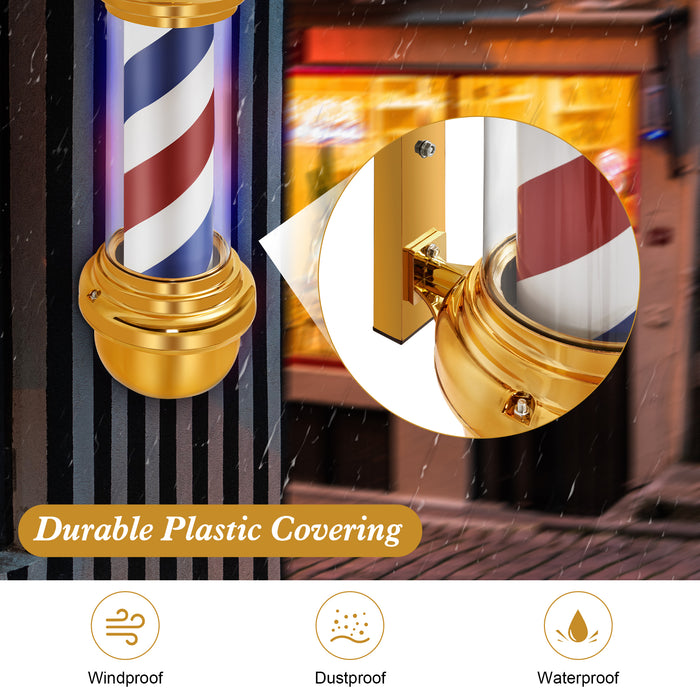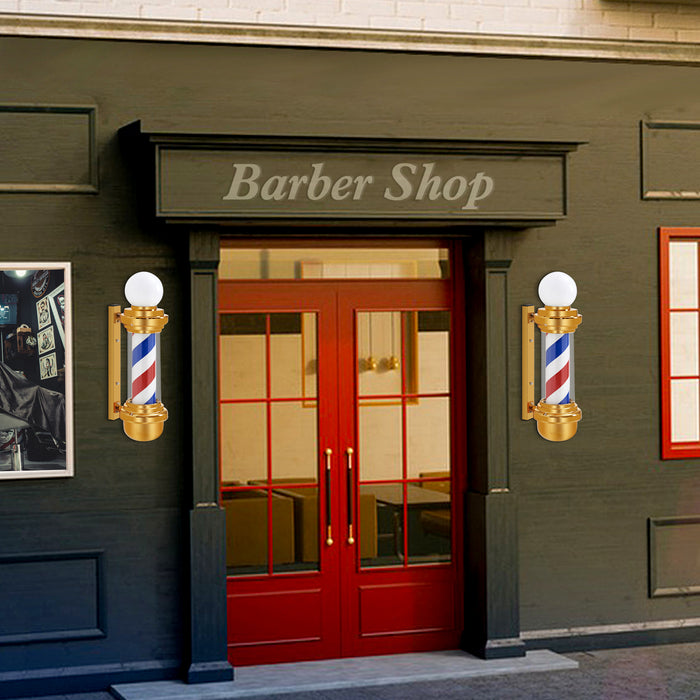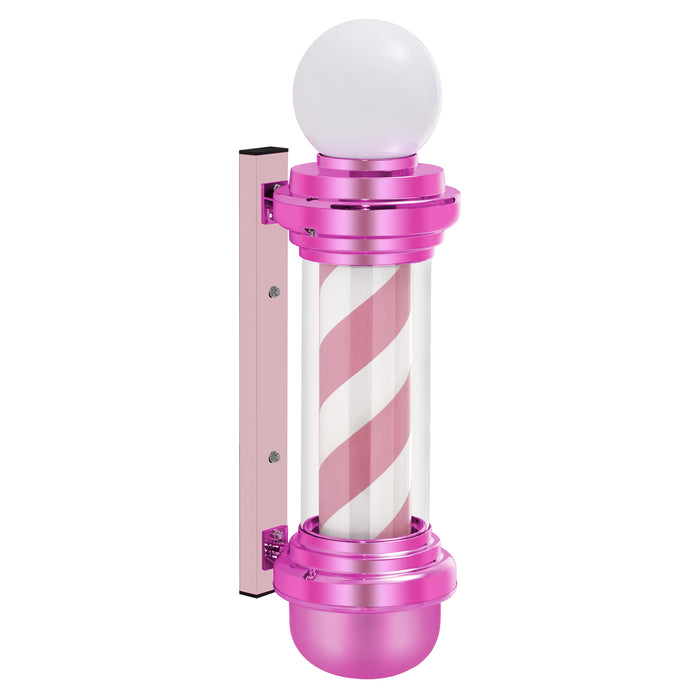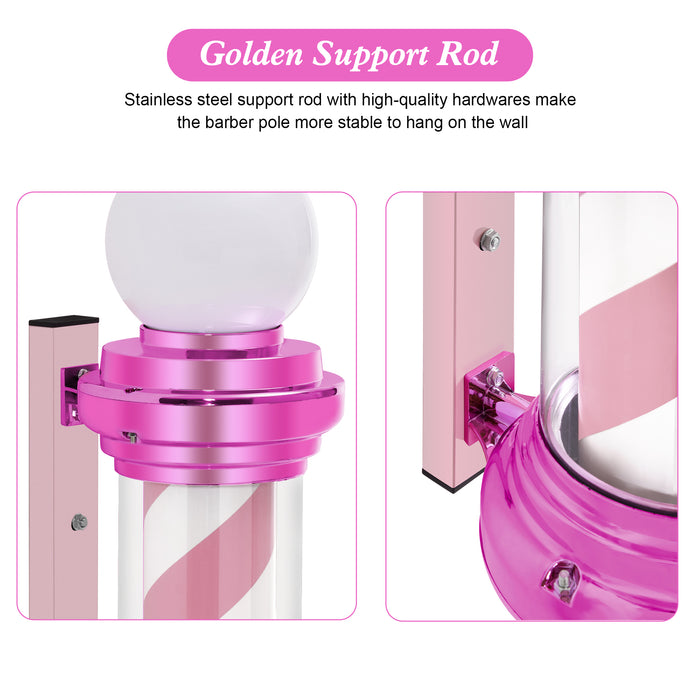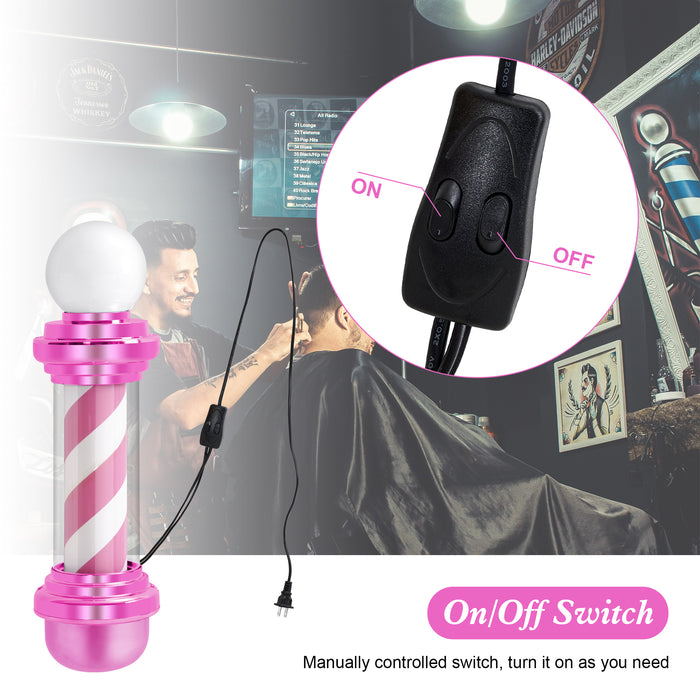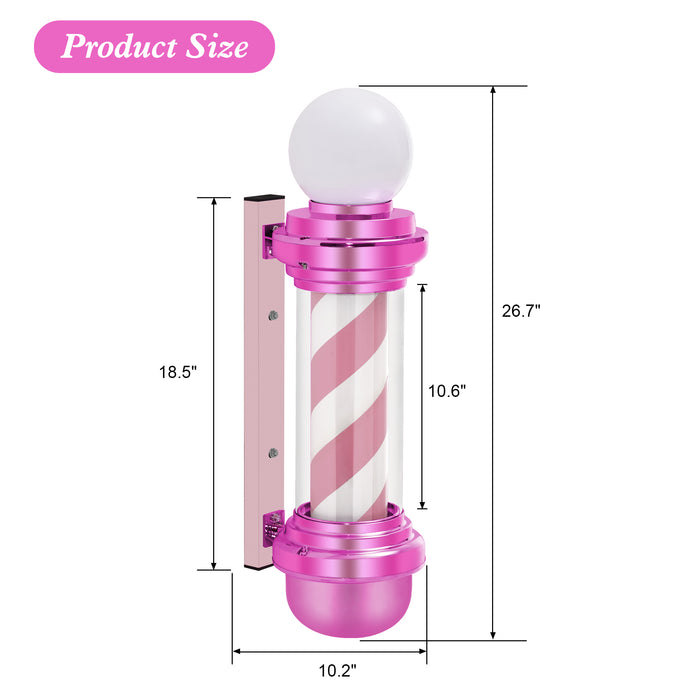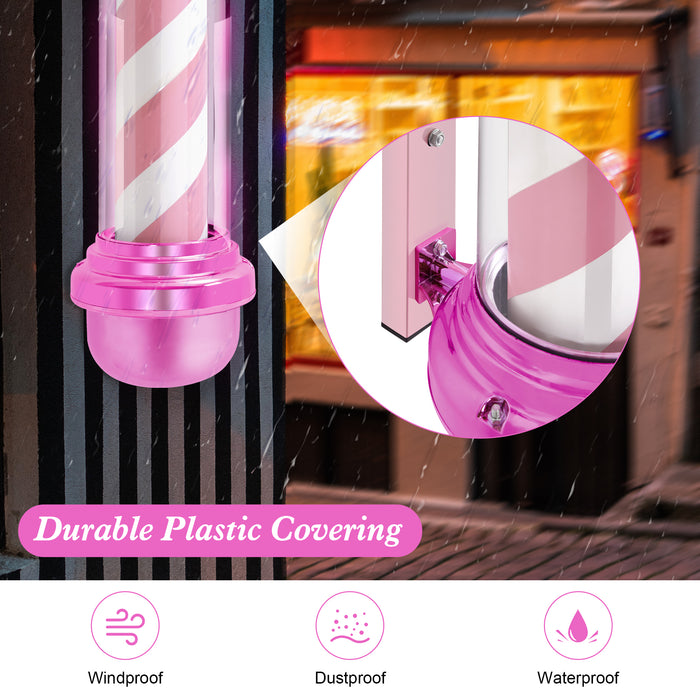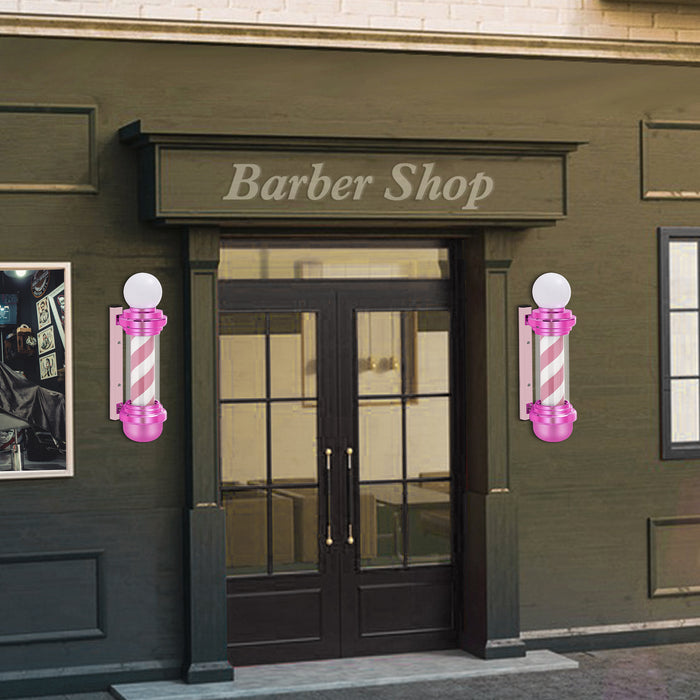 BarberPub Barber Pole with LED Light for Hairdressing, Salon Spa Stripes Rotating lamp, Traditional Wall Mount Barber Outside Pole, Classic Style Hair Salon Barbershop Open Sign L018
Item Description
This is a newly designed branded barber pole. The 360° dynamic rotation of the light makes your barbershop more attractive at night. It features a slim design, light weight, durable clear acrylic plastic covering, revolving swirl pattern and inner LED light. It comes with a steel base for mounting on a wall and hardware. With this fashionable, good-quality and waterproof barber lamp you will enjoy more customers.
Item Features
• Eye-catching Sign: The barber pole with both classic and modern styles is the signboards of barber stores, which will attracts more potential clients & visitors. And you can choose the color that suits the scene according to the barbershop's decoration style.
• Safety & Convenience: The covering of this beauty barber light is made of a durable transparent acrylic plastic, which will not break when suffer external forces. And the pole is suitable for indoor and outdoor scenes which plays a good decorative effect, especially at night.
• Energy Efficient & Bright: The dome light and rotating inner light are both LED lights, which have the characteristics of high color rendering, bright and transparent. And the LED lights are also very energy efficient, using only 4 watts.
• High-Quality Material: The classic barber shop sign light comes with the stainless steel base which is sturdy and durable. And there is no need for complicated installation steps, just need to screw it on the wall and use 2 switches to control the light and rotation.
• KINDLY REMINDER: Item comes with ONE package and assembly is required. We will pack the item with buffer in the box to protect it from shipping damages. And after 12 hours of continuous use, please cut off power supply by the end of the day!

Item Specifications
Type: 6154-L018
Body Color: Black & White/Blue & Red & White/Pink & White
Main Material: Electroplating plastics & Stainless Steel
Height: 26.7"
Voltage: AC 110V
Frequency: 50/60HZ
Rotating Cylinder
Overall Dimension: 7.1"(L) x 10.2"(W) x 26.7"(H)
Packing Size: 28.7"(L) x 11.00"(W) x 9.40"(H)
Package Quantity: 1
Gross/Net Weight: 8.4/6.4 lbs
Assembly Required: Yes
Buyer Reading
Please be sure to inspect your goods at time of delivery for any possible shipping damages, if there is any damage after delivery or you did not receive your complete order, please tell us immediately and offer us pictures of the damaged parts, we will solve the problem as soon as possible.
Please check the dimensions of the Barber Pole before purchasing.
Please be sure to provide us with the correct address for shipping including a valid phone number for contact.
About BarberPub
After nearly ten years of business progress and brand upgrade, BarberPub has been widely recognized by customers. Our goal is to bring customers cost-effective and high-value products with satisfactory experience. In order to better supplying our U.S.A customers, we have distribution centers.