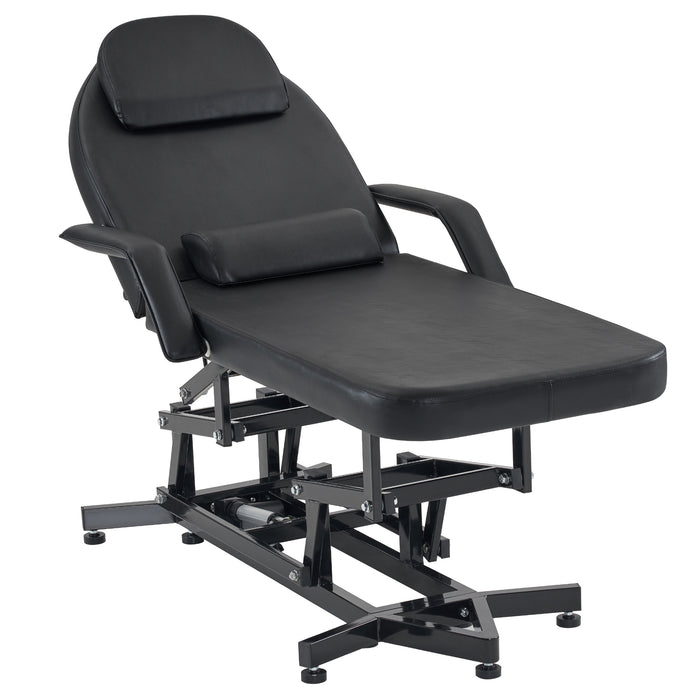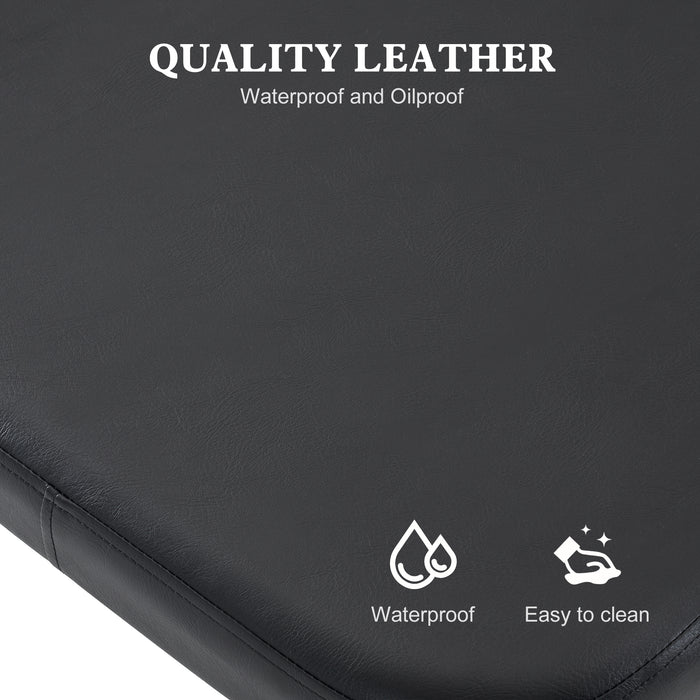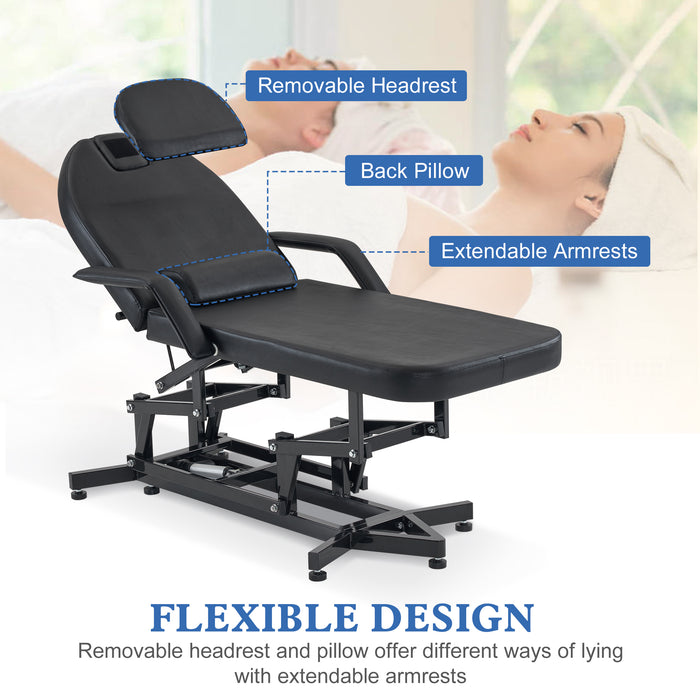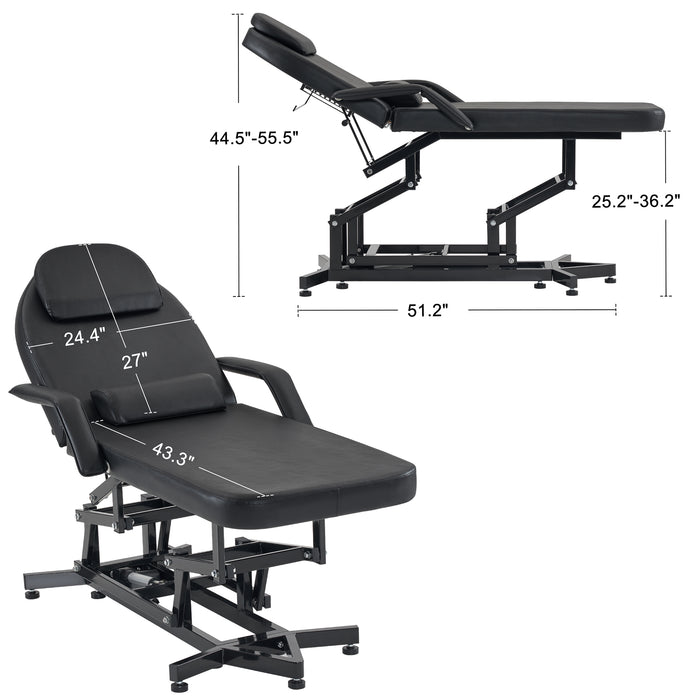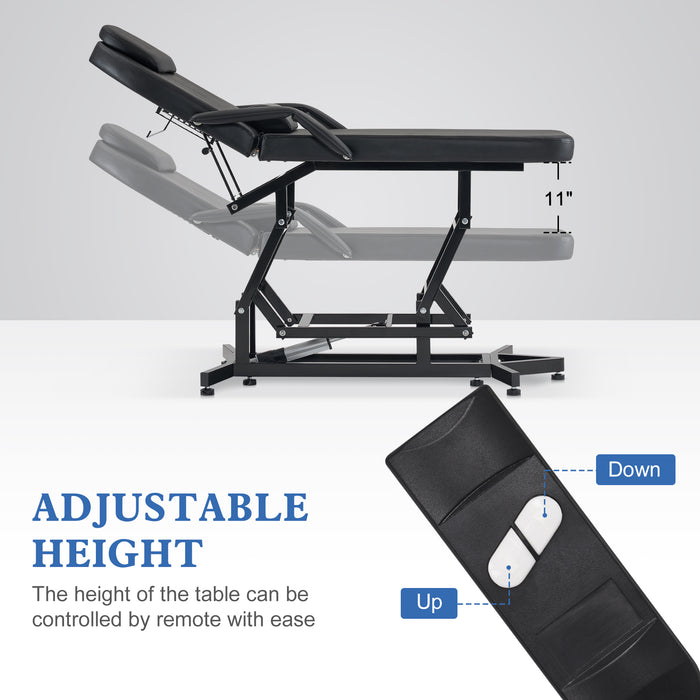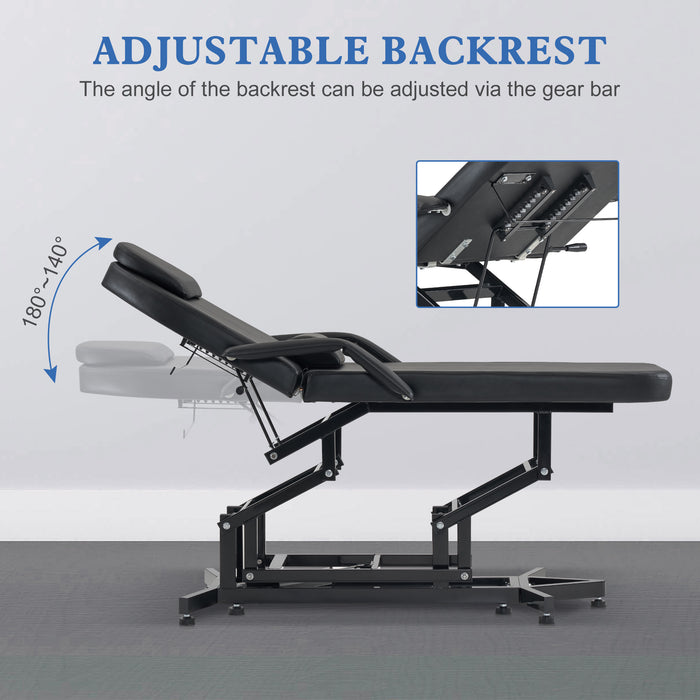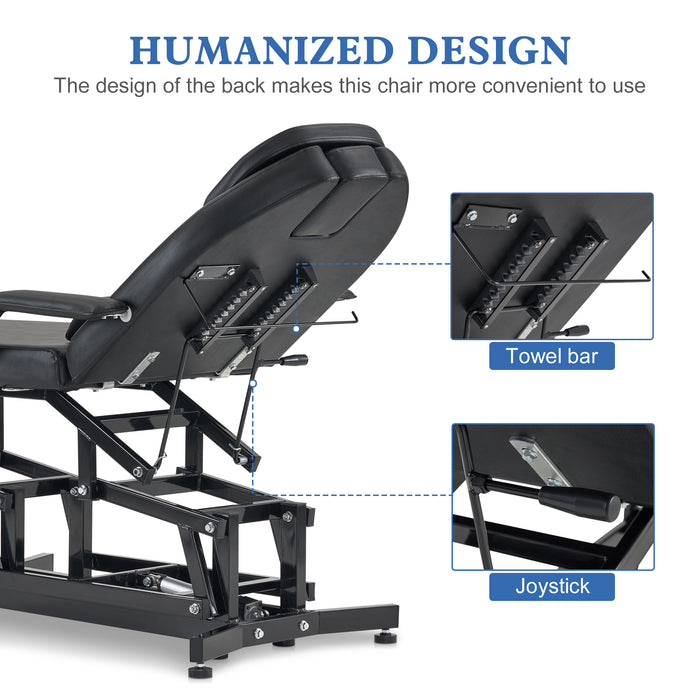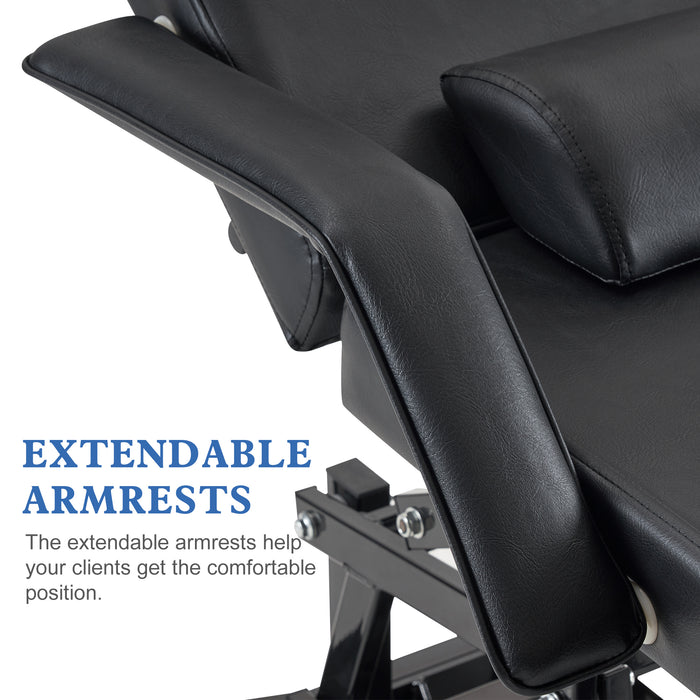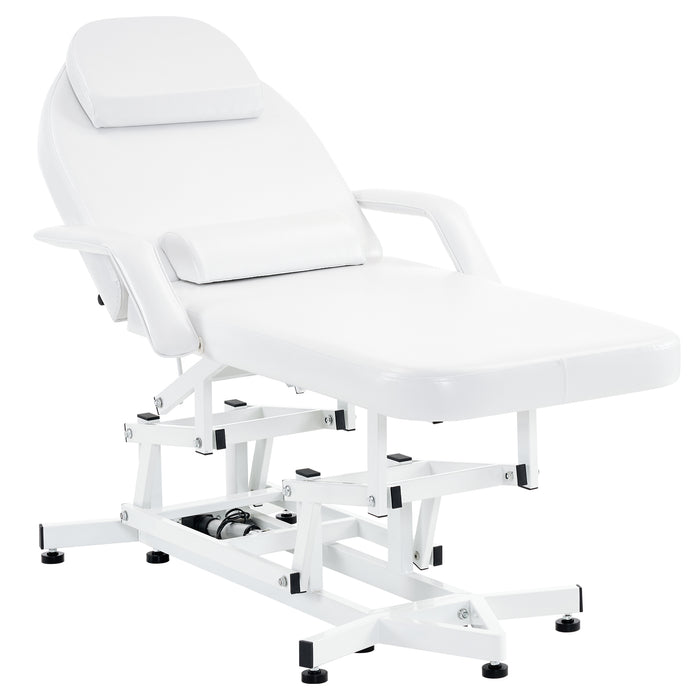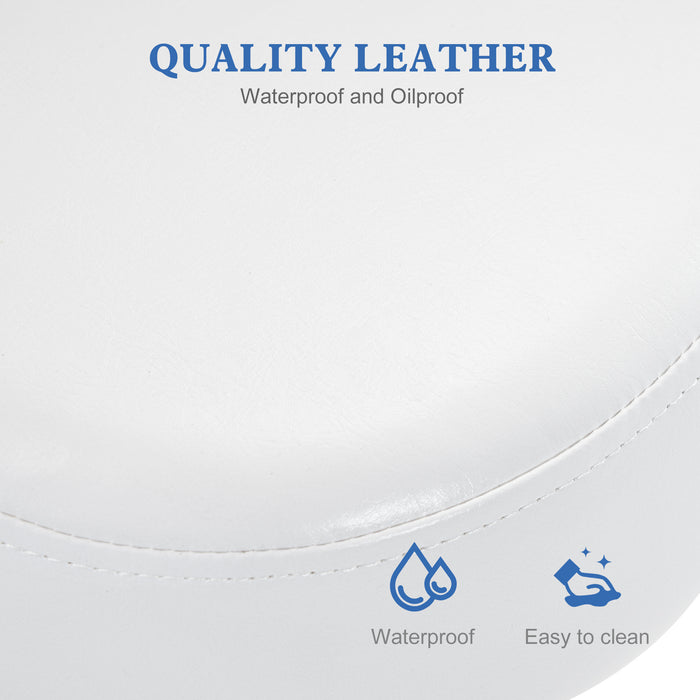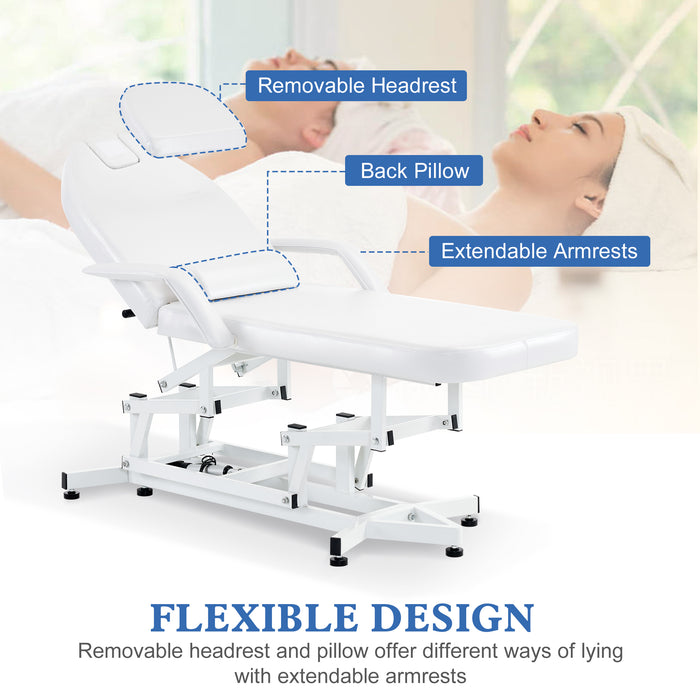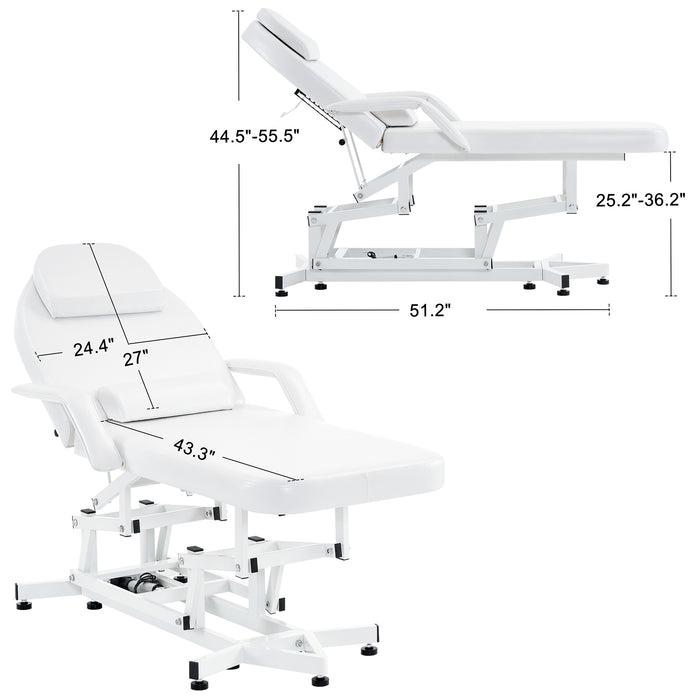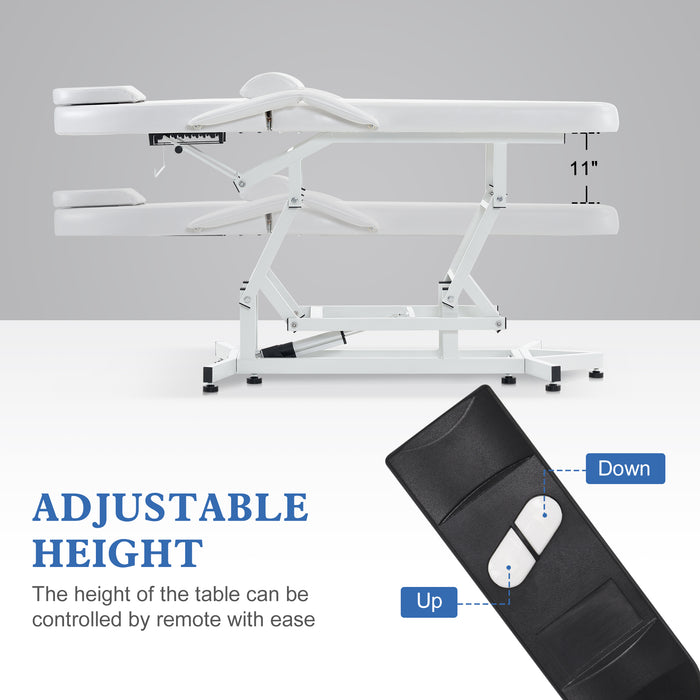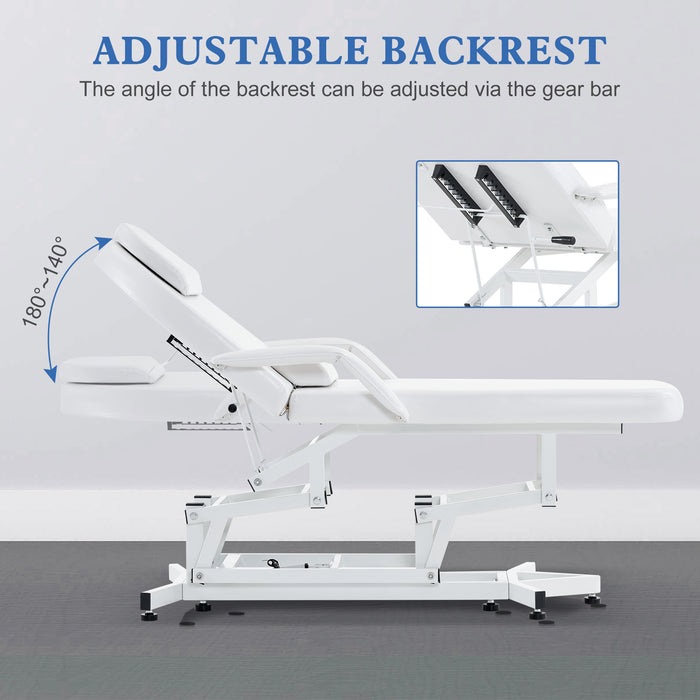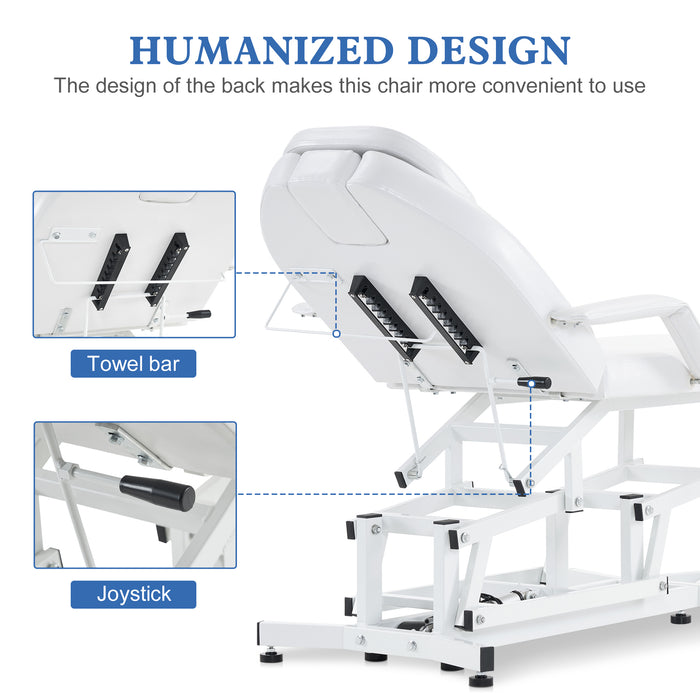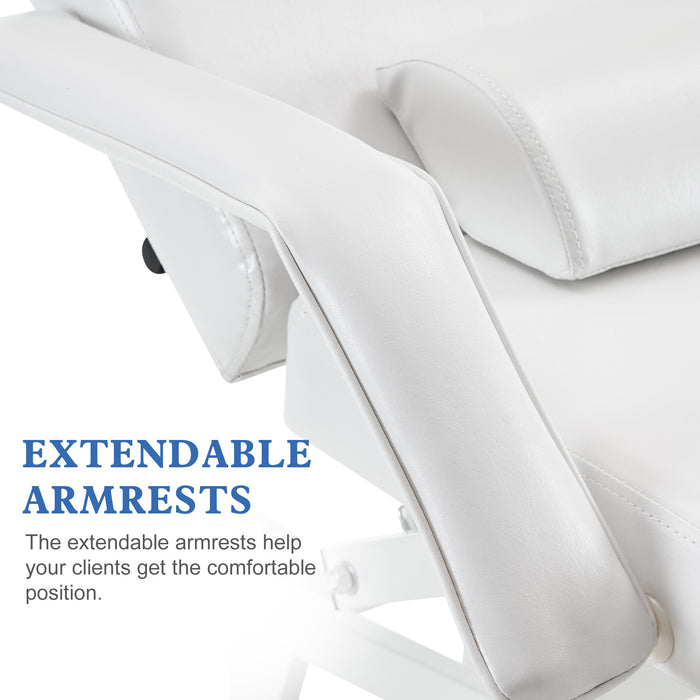 BarberPub Electrical Massage Table Tattoo Chair for Client Height Adjustable Massage Chair with Pillow Headrest Salon & Spa Equipment 2752
Item Description

 
BarberPub electrical massage table is a good partner for your salon! The adjustable angle and height make this massage chair more convenient to use and suitable for various needs. The tattoo chair can be used for massage, beauty, tattoo, eyelashes, facial and so on. It is ideal for therapists, masseuse, chiropractor, and home users. Enjoy the comfort of this adjustable massage table!
Item Features
Comfortable & Stable: The 2-section design of this beauty bed features the extended cushion which is supported by a metal bracket and is parallel to the floor. This design also ensures an excellent stability while allowing your legs to fully extend and relax.
Convenient Adjustment: The angle of backrest can be manually adjusted from 140~180 degrees by the T-bar. The height of seat (adjustment range: 25.2''~36.2") of the massage bed can be electrically adjusted by remote control.
Humanized Design: Adjustable massage chairs can provide a full body support. The headrest can be freely removed by Velcro, which makes it easy for clients to lie on their stomachs. Towel rack on the back is designed to keep your towels within reach.
High-quality Materials: The premium metal frame provides 330lbs of load-bearing capacity for this electrical massage bed while keeping it solid. High quality leather surface is waterproof and oil-proof, which is easy to clean.
Kindly Reminder: Item comes with TWO packages and assembly is required. We will pack the item with buffer in the box to protect it from shipping damage. The part lists and installation steps are included, please follow the instruction to assemble product.
Item Specifications
Type: 6154-2752
Color: Black/White
Material: Leather&Metal
Fully Expanded Size : 72.4"(L) x 24.4''(W) x 25.2"-36.2"(H)
Seat Dimension: 24.4"(W) x 43.3"(D)
Backrest Dimension: 24.4"(W) x 27"(D)
Package quantity: 2
Gross/Net Weight: 108/96 lbs
Assembly Required: Yes
Accessories:1 motor, 1 remote control, 1 tower bar, 1 pillow
Buyer Reading
Please be sure to inspect your goods at time of delivery for any possible shipping damage, if there is any damage after delivery or you did not receive your complete order, please tell us immediately and offer us pictures of the damaged parts, we will solve the problem as soon as possible.
Please check the dimensions of the Massage Table before purchase.
Please be sure to provide us with the correct address for shipping including a valid phone number for contact.
Please clean the massage table timely when there are coloured stains to prevent it from penetrating the leather and leaving marks.
About BarberPub
After nearly ten years of business progress and brand upgrade, BarberPub has been widely recognized by customers. Our goal is to bring customers cost-effective and high-value products with satisfactory experience. In order to better supplying our U.S.A customers, we have distribution centers.