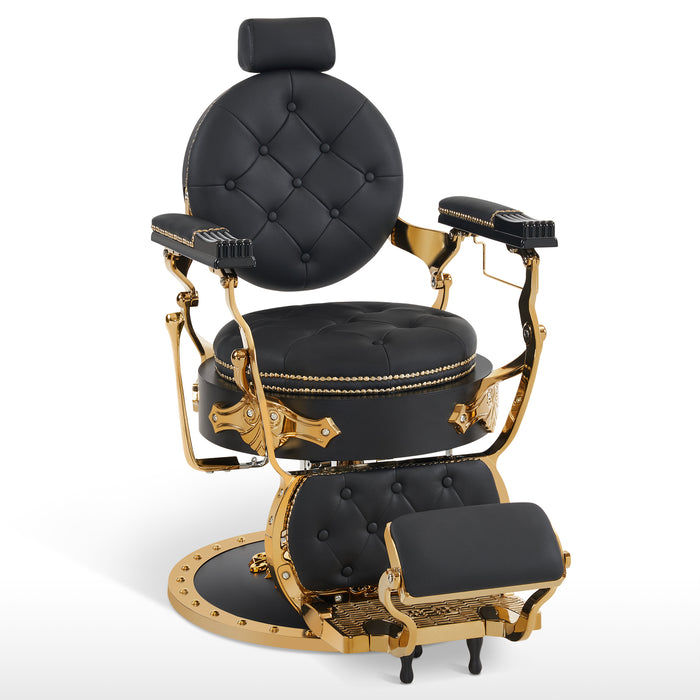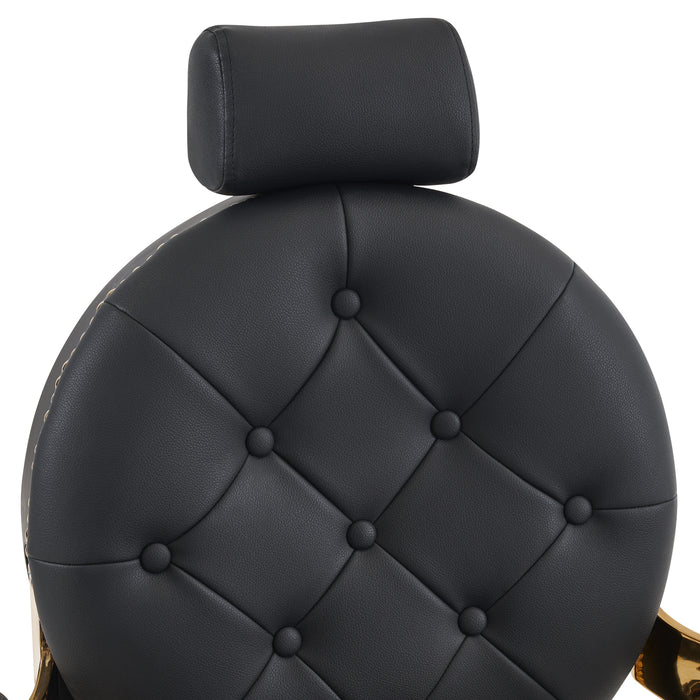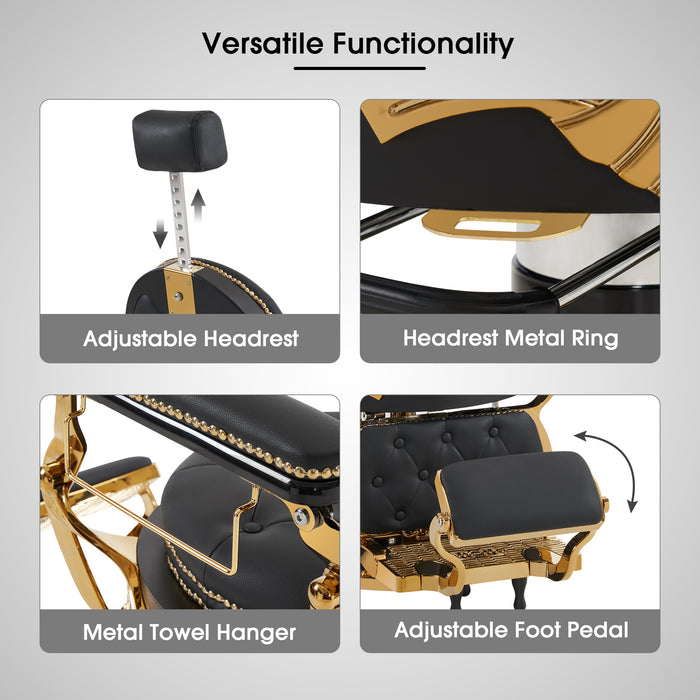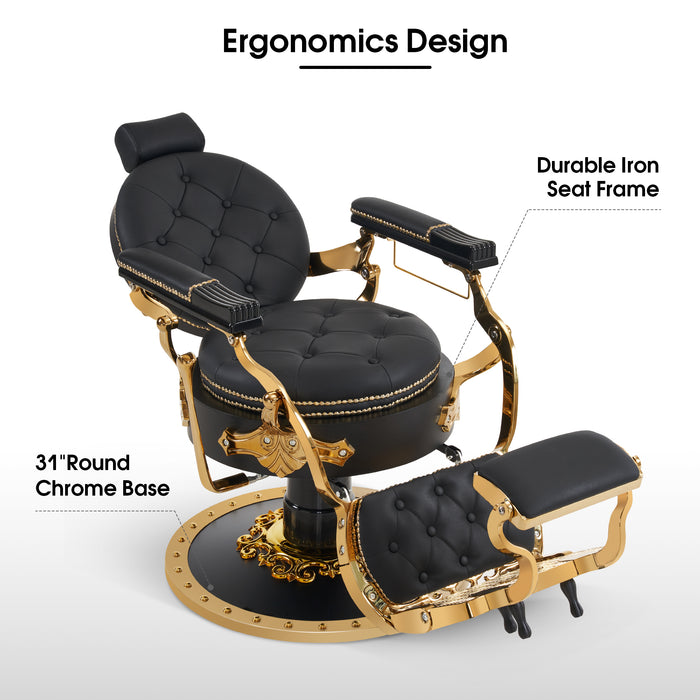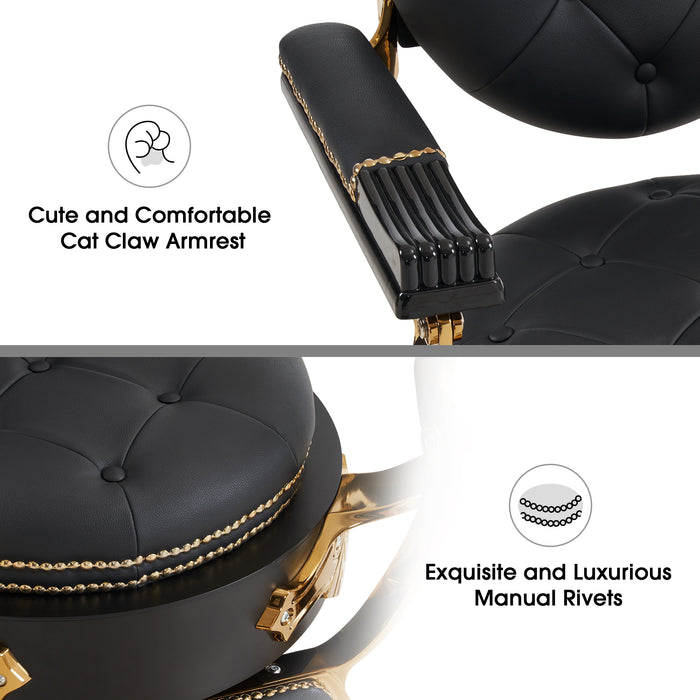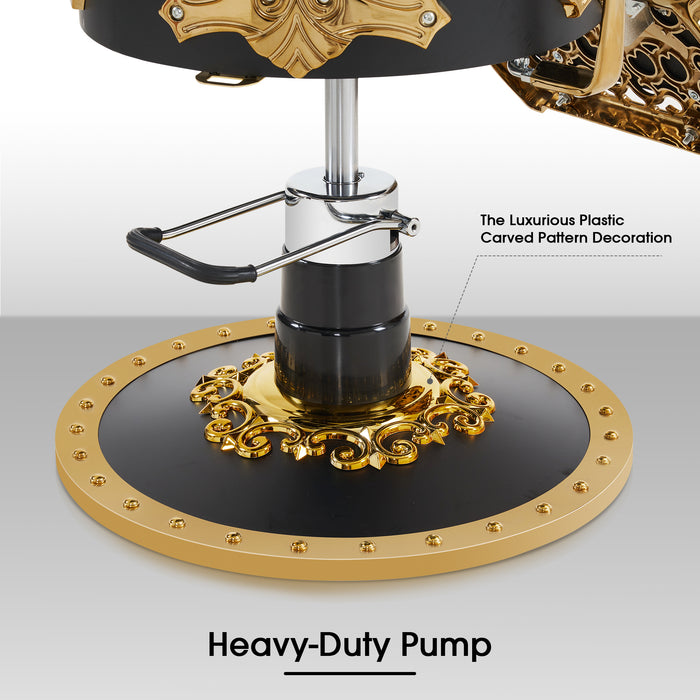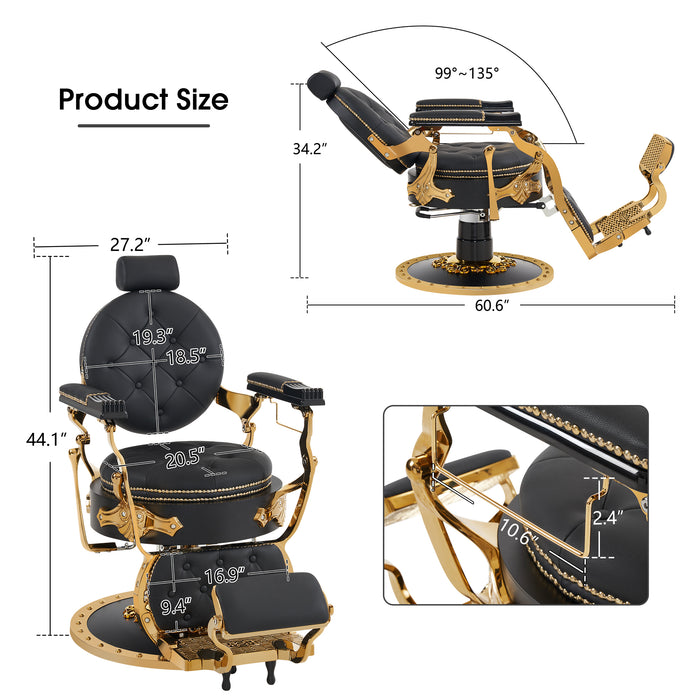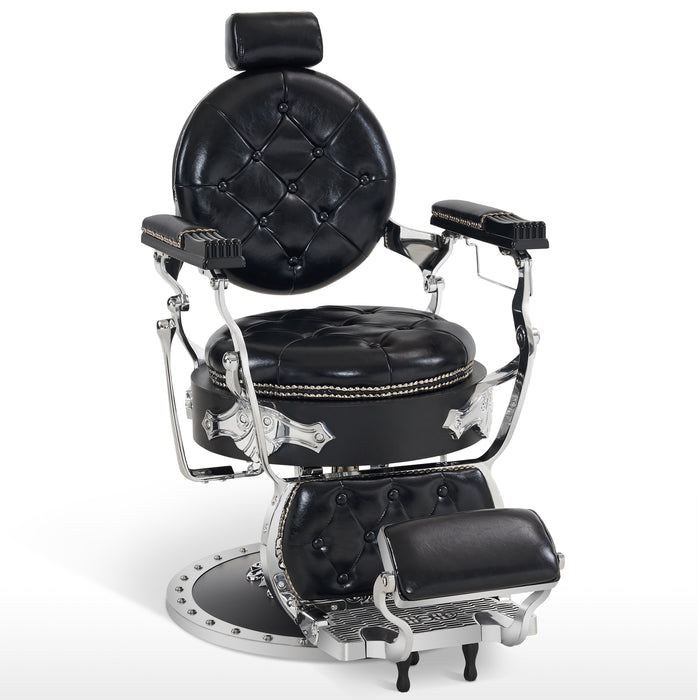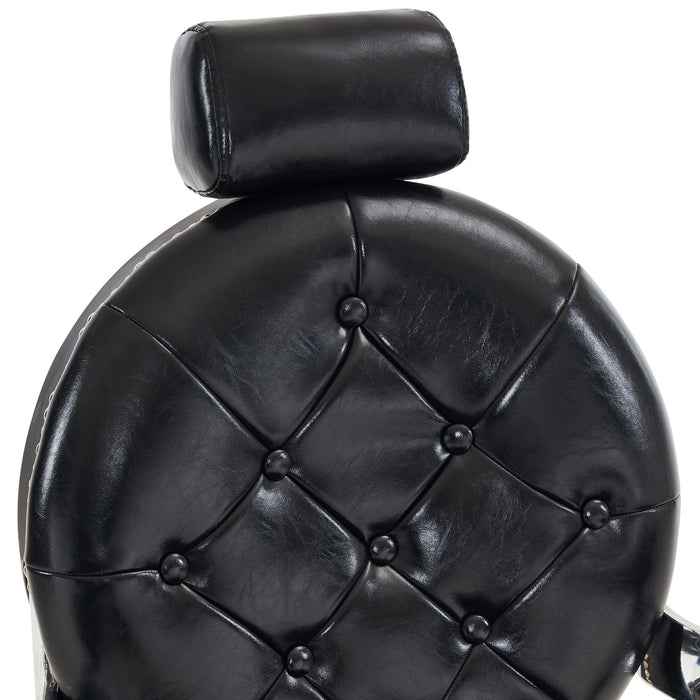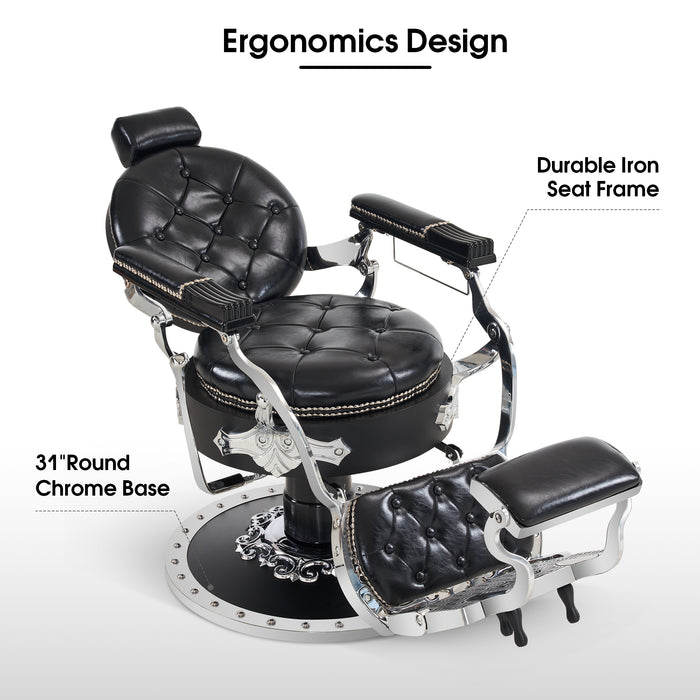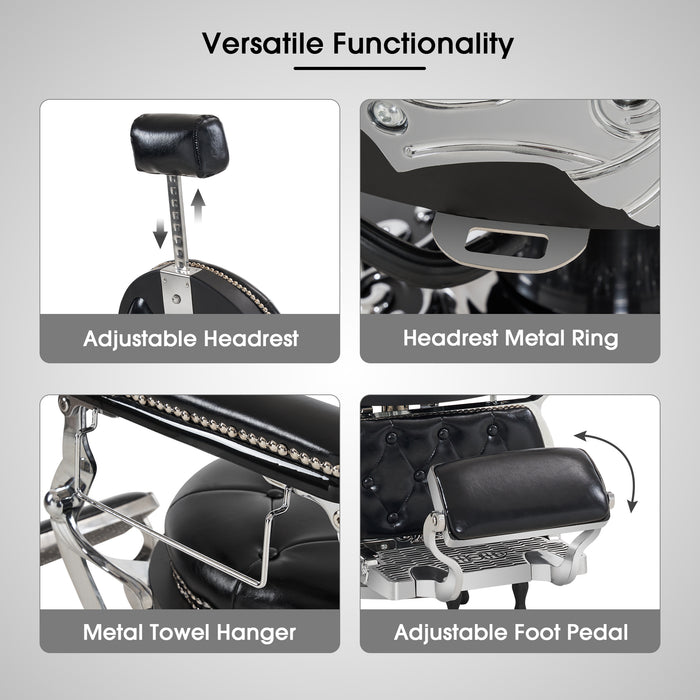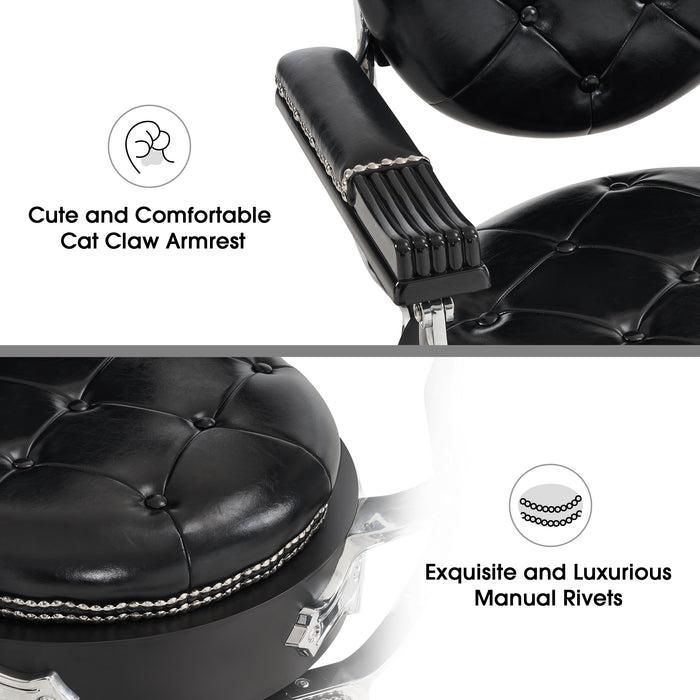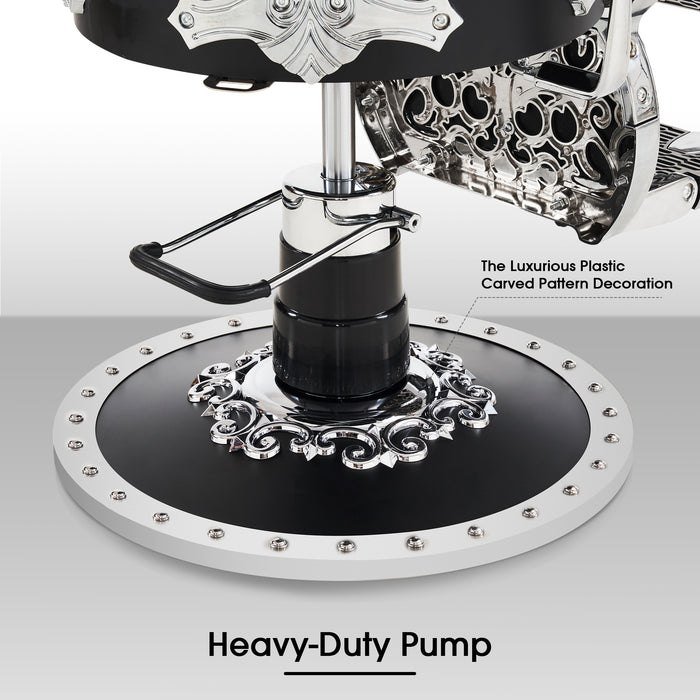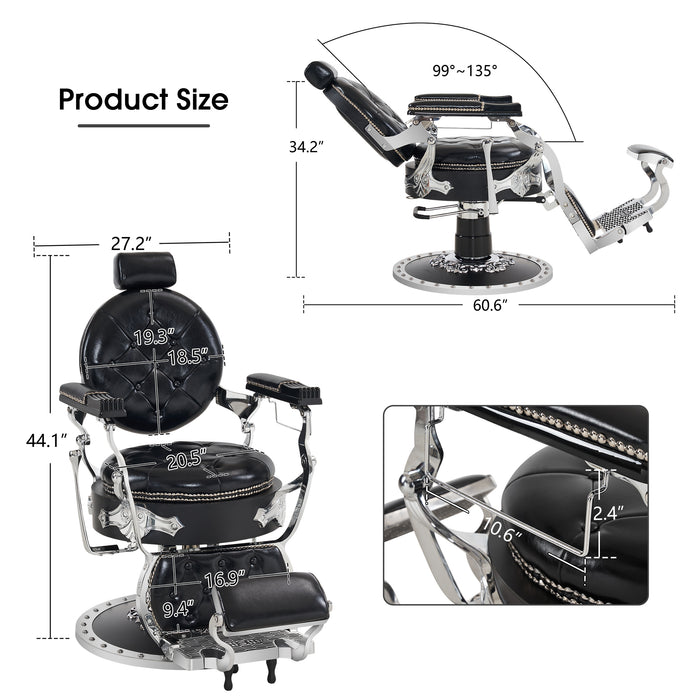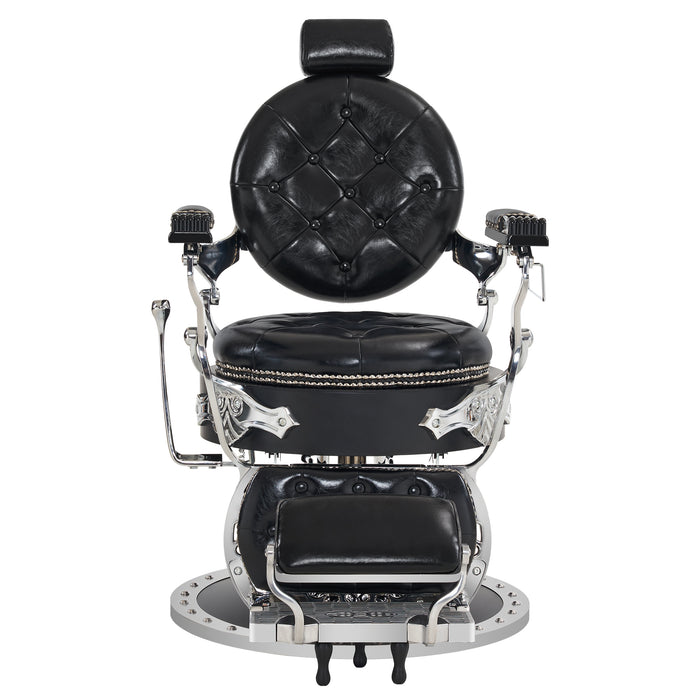 BarberPub Vintage Reclining Barber Chair with 660 Lbs Heavy Duty Hydraulic Pump, All Purpose Swivel Hair Styling Equipment for Home, Shampoo Salon Spa and Barbershop, Adjustable Retro Luxury Chair for Barbering Profession 8688
Product Description:
When you step in the street late at night, this luxurious and mysterious barber shop suddenly hits in your eyes and heart, and you are deeply attracted, in such a beautiful place, sitting in such a delicate and comfortable chair, spending a few hours, making yourself refreshed and full of spirit, how will be enjoyed, and what a good night.
This luxurious and exquisite retro barber chair has a new style, we use a variety of carved and riveted elements to give this chair a more advanced appearance and texture. Our designers carefully treat every detail from material selection to accessories, and strive to make this chair look more beautiful and also more durable and comfortable.
Item Features:
Luxurious Vintage Design: The luxurious understated black silver and black gold and exquisite metal ring on the base make the whole chair more elegant and classical. This elegant chair can make your shop look more sophisticated, suitable for any place.
Flexible Adjustment: The recline function is adjusted by a manual hand lever, and the angle of the backrest can be adjusted from 99° to 135°. 360° Swivel with locking mechanism provides versatility. The hydraulic pump and foot lever allow the chair to be raised from 22.0" (height of the cushion to the ground) to 29.1", and the headrest has 9 levels of height adjustment, which can meet the needs of most hair stylists for barber chairs.
Well Made and Sturdy: Heavy duty hydraulic pump with 660Lbs load capacity, and the durable iron seat frame structure allows you to rest and enjoy more at ease. Weighted and widen base and leg rest are stable enough for great stability and support.
Excellent Material and Comfort : High quality PVC leather. The use of high resilience sponge material is very durable and soft, allowing customers to feel more comfortable. The well-sized headrest and leg rest provide a proper position for you when lying down, making the neck and leg more comfortable and healthy. 
Work on Every Detail: The cute cat claw armrest allows you to sit on the chair with your fingers on it, which is ergonomic and more comfortable. The towel hanger on the armrest and headrest metal ring behind the chair are more convenient for the barber's work.
Item Specifications:
Type: 6154-MT-8688
Color: Black/ Gold
Material: Steel base/ Iron seat frame/ Faux Leather
Overall Dimension: 27.2"(W) x 46.5"(D) x 44.1"(H)--51.2"(H)
Reclining Overall Dimension : 27.2"(W) x 60.6"(D) x 34.2"(H)--41.3"(H)
Backrest Size: 18.5"(W) x 19.3"(H)
Seat Size: 20.5"(W) x 20.5"(D)
Seat Height (adjustable): 22.0"--29.1"
Base Diameter: 31.5"
Backrest Recline Angle: 99° -135°
Loading Capacity: 660 lbs
Gross/Net Weight: 155/133 lbs
Number of Packages (one set): 1
Buyer Reading:
Easy Assembly Required.
Please firstly check the dimensions of the chair and read the electrical safety precautions of instruction carefully.
Some screws are Pre-installed.